Who is going to be Tyler Eifert's running mate next season?
What is the likelihood that Gresham will leave for free agency and I'd he does do they draft another pass catching TE to compliment Tyler Eifert? Chaz Bond, Columbus, OH
CHAZ: It looks like there is a very good possibility they won't re-sign Gresham, but it's not a pass catcher they need to replace. They've got that in Eifert. They're going to need a big guy that can block the tall, lean, big pass rushers like Terrell Suggs. Gresham did a good job with that and I suspect they'll have an easier time finding that guy in free agency rather than the draft. The guy won't be the target that Gresham is, but they'll still be able to play double tight end sets.
There seems to be a mixed view of Ryan Hewitt as a No. 1 tight end. They know he can catch, but they seem split on whether he can consistently stand up to those big rushers physically.
What do you think are the Bengals most glaring needs, and what positions do you expect them to address in this year's draft with the first three picks? Marc Niederhausen, Cincinnati, OH
MARC: Given that they were last in sacks this season, the contracts of both starting tackles are up after '15, and they had no speed at wide receiver after a couple injuries, I'd lobby for a tackle, a defensive tackle or end, and a quicksilver wide receiver in the first three rounds.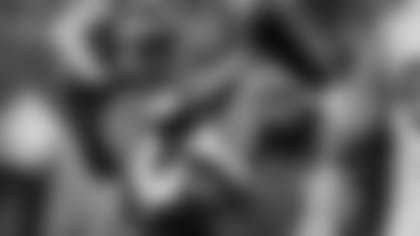 We'd like to see 60 catches from Giovani Bernard next season.
It looked to me like Bernard lost some agility this season and it was obvious Hill outplayed him. Do you think Bernard was too focused on being an every down back when he hit the weights this past off season? Also what will be the role of Gio next season considering Hills ability to be an every down/ productive back? Brandon Elliott, Morgantown, WVA
BRANDON: He looked pretty nimble to me on that 89-yard TD run vs. Carolina and his two TD catches in the last two regular-season games. He was their best pass receiver down the stretch. I don't think he had any problems with agility. I think he was beat up because he took some hellacious shots early in the season, but I thought he was dangerous whenever the Bengals could get him on the perimeter.
And they've got to find a way to get Gio the ball more in open spaces and on linebackers. I mean, Shane Vereen isn't half the back Gio is and the Pats coaches made him look like Marshall Faulk in the Super Bowl with 11 catches. Hill may be the bell cow next year, but Bernard is still going to get a lot of key touches as the change-of-pace guy. If Hill gets 15-to-20 touches a game, Gio gets 8-11. The only question is how. I think Hue uses him a lot more in the pass game this year. With Gresham expected to be gone, I'm going to write in Gio for 60 catches.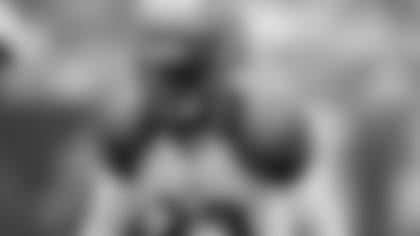 With Terence Newman mulling retirement, the CW is he won't be back in Cincy.
We have 4 DB's with 8 or more years in the league. Terrance Newman with 12 has indicated he may be finished with his career. Of the other 3, Leon Hall (8), Adam Jones (8), and Reggie Nelson (8), which one(s) would you say has possibly played his last game for the Bengals?  Richard Erbaugh, Arcanum, OH
RICHARD:  All of them are going to be back in 2015, the last year of their deals. After that, none of them may be back, although I wouldn't be surprised to see Jones sign a one- or two-year extension before this season.
It will be interesting to see how Hall bounces back. Has he lost that much speed or will he be better two seasons removed from Achilles surgery? But he'll be 31 when his deal is up and Nelson will be 32. Unless you're Terence Newman or a returner like Jones, how many DBs here get extended into their 30s?
 There seems to be a lot of free agents making teams and making the starting lineup. Would the NFL consider expanding the draft an extra round or two? Robert Skinner, Waynesville, OH
ROBERT: Haven't heard much on that front. I would think the players would like to keep it at seven rounds and maybe less. Once you get past the fifth round, there are a lot of guys hoping they don't get drafted because then they can go to teams that have a need for them and they have a better shot at making the roster.
Hi Mr. Hobson, first of all, you are tops in your game. I always enjoy reading your insight and comments. I've been a Bengals fan ever since I played with Howard Fests' son and they would take me along to watch the Bengals practice. I respect Marvin for his community work but I have serious doubts about his ability to motivate and lead his players. Zero playoff wins, how long will the Bengals stay with him without any post season wins? Wouldn't his leadership be better served in the office? He has a knack for bringing in troubled players and helping them turn their lives around. I don't want to lose him, but do you think he seems better suited in upper level management than on field, in the grind leadership? Jeff Dat, Lexington, KY
JEFF: Thank you for the kind note and thanks for reading.
Lewis is a coach and has been for 35 years. He's not a front-office guy by training and temperament. He's at his best in the trenches, motivating players daily and keeping them focused in a league of temptations and a world of distractions. His specialty is dealing with players and if you put him upstairs then you're walling him off from what he does best.
Say what you will about the man, but he's led this team to the playoffs five times in the last six years in the toughest division in the NFL. Despite not winning a playoff game, not many guys have done that in any era anywhere.
To me, a major reason is his ability to motivate. It's one of his biggest strengths. He seems to be able to get them to the gate for September with enough left to finish off December.
His biggest failing has been his inability to get the most out of his best players when it means the most on the big stage, as they say. That goes all the way back to Carson Palmer and Chad Johnson to now with Andy Dalton and A.J. Green. You can throw in those top ten defenses of 2011-13, too.
Bengals president Mike Brown is an owner that doesn't like to fire coaches or unveil major overhauls and if he's won 40 games in four years then for Brown that means he's close to the right formula and he's going to doggedly hang on to stability. In this era of bad teams unable to get off the treadmill of failure despite regular coaching and front office changes (Cleveland, Oakland, Tampa, Tennessee, Washington, Jacksonville), that may not be such a bad way to go. That's why Mike hasn't made a change.
But, who knows? Lewis is going into the last year of his contract, Hue Jackson isn't going to get passed over forever, and no one is getting any younger.
Many teams, even winning teams, have made adjustments to their coaching staffs (see GB who fired their ST Coach after the debacle in their last game. To me, there are at least 2 Bengal coaches who are underperforming, i.e., their charges just aren't getting it done: Ken Zampese, the QB coach, and Jay Hayes, the DL coach. Did the Bengals think of making any coaching changes and, if not, why not? Harold Moskowitz, Chicago, IL
HAROLD: Anyone who follows this team knows they don't fire coaches. Head coaches or assistant coaches. Coordinators, it seems, are a special case, since Bob Bratkowski, Leslie Frazier, and Chuck Bresnahan have been let go in the Marv Millennium.
But when it comes to position coaches, they like to stay the course and ride stability. Very few have been let go. We could debate the sagacity of that until the next Super Bowl. If changes are discussed, they very rarely happen. That's no surprise. We know they don't fire coaches very often.
That said, you are all over two guys that have had good pretty good runs until this past season. Zampese is a respected fundamentalist and aide who has got a team-record TD passes from both Palmer and Dalton. And Dalton is only a year removed from a very good year he threw 33 TD passes, had six triple digit passer-rating games, and had a career-best yards per attempt. And Zampese did a superb job getting Dalton to the Pro Bowl as a rookie.
Yes, Dalton didn't play as well this year right up into the Pro Bowl. But I don't know how canning a productive assistant for a bad year makes you better. Plus, let's see what everybody on offense does in a second season under Jackson.
As for Hayes, is he any different than the coach who presided over that beastly defensive line from 2011-13? They certainly got it done then, didn't they?
Yes, the D-line didn't play as well in '14. But was it a coaching issue? Geno Atkins was far from himself, and Wallace Gilberry and Robert Geathers were asked to do too much in absence of Michael Johnson.
I'm not sure those are reasons to make a change at the position. They were in Green Bay. Every team is different.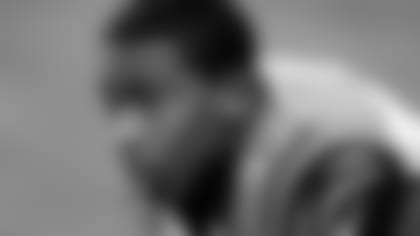 George Iloka has emerged as a solid starter as he heads into his fourth season.
Hey Geoff, thanks for answering our questions every week, its much appreciated. My question is about free agency. Do you think the Bengals will try to sign guys who will be free agents in 2016? A lot of good players' contracts are up. I think both of our safeties deserve new deals. I'd really like to see them keep Nelson and Iloka. What do you think the chances are they can get both of them signed and about how much would they have to be paid per year? Nelson is getting older but all it seems he does is make plays for this defense. Wade Schultz, Cold Spring, KY
WADE: My pleasure. I always enjoy reading the hearts and minds of Bengaldom.
I think Nelson has had a great run here after they traded for him just before the 2010 season and they gave him a nice four-year, $18 million deal before the 2012 season. He turns 33 in 2016, so it would be hard for me to see the Bengals coming up with another big deal for him. No doubt they could get a more manageable deal for Iloka, who turns 25 in June.
A lot depends if they can find a replacement for Nelson. Shawn Williams always seems to play OK when they put him in there, but they don't do it often. If '15 comes and goes and no one else emerges, then they'd have to go free agency for a younger guy or re-up Nelson on a short deal where they wouldn't want to give him a prime number.
Hello Geoff, big fan of the orange and black, and a proud member of the WHO DEY NATION. My question is, what you would think of bringing in both offensive and defensive consultants. Both Sam Wyche and Dick LeBeau have a history with the Bengals, and both could be a big help in getting us over the playoff hurdle in front of us. What better person to bring in to help with both the hurry up and the mid-west offense than Sam. Marvin has a good relationship with him and Sam has offered in the past. Mr. LeBeau was shown the door from one of our opponents, so why not give Paul G. some expert advice with Dick's experience. Both of them still have ties to Cincinnati? So this seems like almost a marriage made in Bengaldom. Kevin Elmo, Morgantown, WVA
KEVIN: The Bengals already have a member of Sam's staff as a consultant in Jim McNally, widely regarded as the greatest offensive line coach of all time.  Those guys, along with offensive coordinator, Bruce Coslet, were a major reason for the success in the '80s.
This is a coach's league and the Bengals had cutting-edge guys. I made the point during the 25th anniversary season of the 1988 Bengals that with Wyche's no huddle offense and LeBeau's 3-4 zone blitz, the Bengals were playing 21st century football well before their time.
It would have to be a two-way street, but I think Sam would probably be up for it.  But not LeBeau. It sounds like even though he turns 78 next season, he still wants to be on the field coaching. The Bengals don't have room and are trying to get younger in the coaching ranks, so my gut feeling is look for LeBeau to end up on the field in Tennessee with old friend Ray Horton as some sort of senior assistant. Horton, the Titans defensive coordinator, played for LeBeau in Cincinnati and coached for him in Cincinnati and Pittsburgh. Plus, Nashville is just a four-hour drive from LeBeau's family and home in Cincinnati.
And, indeed, Jim Wyatt of The Tennesseason reported Tuesday night that LeBeau had been named the Titans assistant head coach/defense.
As a P.S., the fact that Horton was not mentioned for any head-coaching jobs is a disgrace.
Hey Geoff: Watching your Patriots last night in the Super Bowl got me thinking.....I know our coaches love big receivers, but don't you think we are wasting away Onterrio McCaleb with his 4.2 speed, by not lining him up and getting him the ball in space and letting him make plays. We seem to have missed Baby Hawk a little and this guy seems to be a talent that will never see the field on the defensive side. Thanks Peter Zimmer, Cincinnati, OH
PETER: My Patriots were Plunkett, Grogan, Francis, and Herron. None of them took a snap Sunday. Belichick and Brady are the Patriots of my high school classmates.
I hear you on McCalebb. I would think since he played running back at Auburn, he's got some tools to play receiver. But two different coordinators have yet to give him a look over there in the two years he's been here, so apparently they've seen something we haven't.
You're right about Andrew Hawkins. They really could have used some of his juice in the middle of all those injuries and they'd be the first to tell you they underestimated what he meant to the depth. Not so much speed, but quickness. Yet they need vertical speed at receiver and it sounds like they'll try to get it in the draft.
It really seemed that down the stretch and into the Pro Bowl that Dalton lost his confidence to make tight throws--probably because of so many interceptions. Was the coaching staff doing the right things to build his confidence, or did they just take the ball out of his hands?
How much of Dalton's interceptions problem is really about inconsistent reads between the QB and WRs? Is Andy doing enough to hold his WRs accountable for running the wrong routes or making wrong breaks? Is Andy making the right reads? Where is the issue really? Brian Armogan, Marion, IA
BRIAN: I thought they managed Dalton well. He threw it 96 fewer times than he did in 2013, they ran more play-action than ever with him, and they emphasized quick drops to get the ball out of his hands.  I agree that he didn't look very comfortable from the second Cleveland game on through Denver and in Pittsburgh. And I can't figure that out because they ran the ball well and won two of those games. I simply don't count the playoff game. He was throwing to you and me. So, yeah, I think the coaches' did right by him.
The issue? It's his inconsistency. During an interview at the Senior Bowl, Jackson said half of Dalton's 17 picks were his fault. He wasn't specific, but we know some were bad throws, usually of the high variety that bounced off a receiver's hands, and some came off bad reads.
The issue isn't Dalton's accuracy or his ability to make reads. They know he can do both. The issue is his up-and- down play. One issue you don't hear about is how he had 12 TD receptions missing this year with the injured Marvin Jones and Tyler Eifert out of pocket. Another issue is his receivers don't go up and fight for balls and break up some of those picks. The Bengals don't have a great record on 50-50 balls. To me, those are the major issues from this season: inconsistency, injury, and tentative play, at time, from his receivers.
Hey Hobson, long time Bengals fan and my question is that will Andy Dalton and A.J. Green still play with each other after the 2015 season because I heard rumors that one of them will go and I honestly don't want to see Dalton or Green go. Let me know what you think and jeep up the good work. Drew Zimmer, Middletown, OH
DREW: I don't see either of them going anywhere in 2016, unless there is a 5-11 implosion at the QB position and they get a chance to draft one. That's unlikely. The Bengals figure to try and get Green locked up before 2016, when he's a free agent.  If they don't, I think they have problems if they have to put the franchise tag on him. But they've been able to get their big guys signed lately.
Hey Geoff, As usual, I really enjoy your insight and wisdom of the game. Hobson's choice is not something every team has, or at least I'm not aware of it, and as a fan I couldn't be happier that you do this for us. Also, holy entertaining supe rbowl batman! On top of the uproar on a questionable play call, could a game get more fun to watch?
Anyway, On to my question. Why are so many "true" Bengals fans upset at Marvin and Andy? I was born within hours of the Bengals losing a second time to the  Niners In a super bowl. In fact, the doctors told my parents to name me Joe. Not wise to say to a group of die-hard Bengals fans. My point is that this is the best I've seen this franchise look in my lifetime. Hell no I wouldn't give Marv and Andy another hand full of years, adjustments need made, injuries and mindsets need dealt with, they need to win a post season game, but why is everyone so mad?
If you wanted heads, last year was the year to do it. Not a year when injuries plagued a team that still did very well. This team is close to something. There's people that say I'm naive, but they don't understand that you're not just going to bring someone in and suddenly your problems are fixed. It's a process. A process that Marv and his staff, and Andy and this group of veterans, have worked on for years. This is a completely different franchise then it was just 10 years ago. They need to continue to move forward, not get complacent, and get that monkey off their back. But let's put things in perspective a little bit. Reggie Romine, Xenia, Ohio
REGGIE: Thanks for the note and for another side of it. As bitter as some of the losses have been, 20 years from now we're going to be looking back on the best stretch in franchise history (for now) and wonder why we didn't stop and at least savor some of it.