The Bengals love tight end Tyler Kroft's upside, but as a rookie he won't be asked to catch the ball much.
Hey Geoff, I cannot wait for the regular season!! Our schedule is tough, which is a bit discouraging, but I'm coming around to believing this could be Andy's year to get over the hump. We are DEEP. If the offense stays healthy, we have one of the best depth charts in the league. I'm really curious about Kroft still. Do you think the ball will come his way much? Also, do you think any of the young players or free agents can be secret weapons? Moore or Alford? Burkhead? Just wanted to know your opinion, always a pleasure. Cale Smith, Shelbyville, IN
CALE: Thanks for reading. I think the fact you're asking about Kroft shows how deep they truly are at the moment. Outside of the Vontaze Burfict question, people have to go all the way down to the No. 2 tight end looking for question marks.
If paper holds up and doesn't get shredded by injury, they shouldn't have to throw to Kroft much. Not with options ahead of him such as A.J. Green , Marvin Jones, Tyler Eifert, Giovani Bernard, and Mohamed Sanu. And you can put Burkhead ahead of him, too, because the sense is they're going to be using him in the slot as well as out of the backfield. Not much, but he's in the mix with Kroft.
With a healthy receiving crew, Eifert caught 39 balls for two TDs as the second tight end in 2013. But he's more of a target than No. 1 tight end Jermaine Gresham was then, and with running back Jeremy Hill in tandem with Bernard, they'll run the ball much more than they did in '13. I would think the over-under on Kroft as a rookie is 25 catches, so he better block.
No secret weapons here. Moore is a nice veteran but he may not make it and while Alford is a great get in the seventh round and has all the makings of a good pro, he needs time to make the adjustment from a pretty simple college offense.
Burkhead is going to have good numbers. Not bombshell numbers, but solid production winning teams need from the bench.
Love your work Geoff. Just simply can't get enough. Heres what I'm wondering after watching some old Bengals games via you tube. While watching these 80's games I realized that Tim Krumrie is a guy that not only needs more credit in Bengaldom, this guy has a case for Canton IMO. First I noticed watching these games that if the opponent ran the ball, #69 either made the tackle, was in on the tackle or at the very least affecting the play somehow. He was always near the ball on dump passes or screens. I couldn't keep my eyes off of the man. I have never seen a guy give so much effort and get involved in that many plays. So I was curious and looked into his stats and they blew my mind! 1008 career tackles! He's a nose tackle! In 88, from the nose tackle position, he had 152 tackles! I repeat. Nose Tackle! That's 14 a game! Sure he only had 34.5 sacks in his career but I think I mentioned he is a nose tackle. I started looking at other HOF nose tackles and no one even had half as many career tackles that I could find. How has he not even been considered?! I mean those are incredible numbers from that position are they not? Thoughts? Jon Lee, New York,
JON: Thanks for reading. No question. Great numbers. Great career. But I think what hurts him is that after he suffered his broken leg in Super Bowl XXIII at the end of his sixth season, he wasn't the same dominant player. Still a very good player. And, to me, what goes beyond the numbers and really captures his essence as a man and player is that he didn't miss a game after that grotesque and severe injury. Some didn't think he'd ever play again and he played the next 96 before he retired. Toughness personified.
But he never had 100 tackles again and while it's still a tremendous run, I'm not sure he did it long enough to be a Hall-of-Famer. Maybe a couple of more seasons like '88 would have done it. As it is, he's a folk hero, which is maybe even better.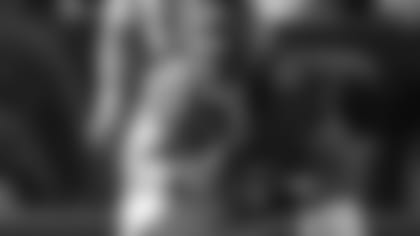 26-year-old Clint Boling (above) and potentially 25-year-old Kevin Zeitler are the Bengals' big money guards.
Hi Geoff, Any chance the Bengals would sign Evan Mathis again, to add some more depth at guard? Best regards, Chris Bauer, Los Angeles, CA
CHRIS: Thank you. And to you. Can't see it. He's a month older than 33-year-old Andrew Whitworth and if they're going to pay any 33-year lineman it's going to be Whitworth. Besides, Mathis is reportedly asking for $5.5 million and the Bengals are out of the free-agent market. They've got their $5 million guard in free agency, 26-year-old Clint Boling, and they've got another, 25-year-old Kevin Zeitler, in the wings.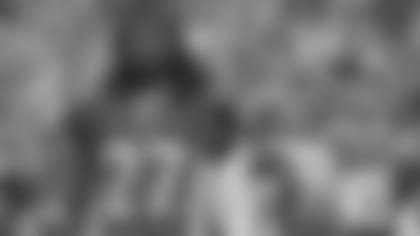 Dr. Dre is on the Bengals dance floor.
 Hey Geoff, love reading your stuff on the website. Keep it coming! My question is if you had to guess what extensions get done this summer before the season starts, who would you think gets extended? I'd love to see them get AJ green's big contract done but with it being so big, I could see some others getting done beforehand. I personally think they should get Marv Jones, Dre K and Iloka done. They all seem like they are young, rising stars on this team and why not get them done before they make even more money for themselves this season. Also, when it comes to our corners, I really think this is the year Dre and Dennard need to both be on the field a ton! Those two both need to be 2 of the top 3 corners on the field. Its time to see these guys become the playmakers they were drafted to be. I do like Hall and Adam Jones a lot too but I just think its time to moving the 2 young guys in to be our starters for years to come. I think they can be as good as Hall and Joseph were for us when they were together. Thoughts? Thanks again for all your insight. Wade Schultz, Cold Spring, KY
WADE: Thank you, sir. Let's face it. It all begins and ends with Green. They've shown they've been able to get deals with their best players dating back to Corey Dillon's five-year deal in 2001. The only guys they didn't get to a second contract were Justin Smith and Johnathan Joseph and if 2011 hadn't been a lock-out year they probably would have got Joseph. (Michael Johnson returned.) Heck, if you can do a long-term deal for Dillon, it shows you can get a deal with just about anybody.
But, you're right, there are probably guys they can pick off before Green and I agree with you. Like Green, the priority has to be the young, productive guys working on their rookie deals and Iloka and Jones are good places to start.
But do they have to see how training camp goes? They're bringing back Jones slowly from his foot and ankle surgeries and Iloka has yet to practice with an undisclosed injury that supposedly isn't major. I like Dre a lot. Big, lean, competitor. So does the team. Along with Kevin Zeitler they recently exercised the fifth-year option on Kirkpatrick. But, I'll tell you this, I'd do whatever I could to keep Adam Jones around. He may have the biggest heart on this team. They're talking about T.J. Houshmandzadeh helping bring a chip and an edge to the offense? The defense already has it with Jones because he fears absolutely no one. Ask Kelvin Benjamin, the 6-5 monster receiver from Carolina that Jones dropped in his tracks on third-and-short on an absolutely must play in that tie game last season.   
And, maybe the No. 1 young guy to extend before the season is Zeitler, a top ten player at his position last year, according to profootballfocus.com.
So would the priority list be something like Zeitler, Marvin Jones, Dre, Iloka? But what about wide receiver Mohamed Sanu? You have to extend him, too, right? And then you hope when you get all that done, you can eke out something for the veterans like left tackle Andrew Whitworth or right tackle Andre Smith. Tough to see them keeping both.
And what about Adam Jones and Leon Hall? Go young first, but don't bury Adam Jones and I think Hall has a few serviceable years left if the money is right. Dennard and Adam Jones have also looked terrific and you just can't bench Jones. He was their best corner last year and has looked the same this year. The problem is, Jones is going to be 32 and Hall is 31 heading into free agency after this season and how do you balance that?
Geoff, after three weeks of OTAs and we head into mini camp, what positions still are a concern, due to injury, experience or talent? In my view, TE is still position of biggest concern due not to talent perhaps but youth and inexperience. Next would be LBs, without Burfict this group lacks an elite talent. I also have concerns at WR, we are one Green or one Jones injury away from same squad as last year. Mike Pantano, Cincinnati, OH
MIKE: I think that's right. I'll repeat what I wrote here last week: "They're a little young at tight end. They could be a little deeper at receiver. You'd like to see a returner behind Adam Jones emerge."
I think they're OK at linebacker on paper. Obviously, an elite player like Burfict puts them over the top. But A.J. Hawk looks like he's moving well, P.J. Dawson gives them some range, and Marquis Flowers is a guy that can run and is no longer a rookie, so they're set up depth-wise a lot better than they were last year at that spot.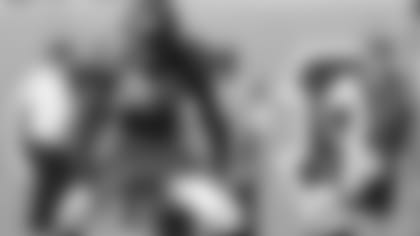 Look for James Wright to not only get more time at wide receiver, but also at gunner and elsewhere on special teams.
Geoff, Thanks for answering my questions the past few weeks. Its tough being so far away from my beloved Bengals, but duty calls. My question is about Will Clarke and Darqueze Dennard. We've heard quite a few times their names come up as guys who are vying for playing time with great off seasons. Are they the only two second- year players you think have a chance to see significant snaps? Other than Jeremy Hill and Russell Bodine of course. Or, do you see a guy like Marquis Flowers stealing some nickel snaps from the vets? As always, thanks for keeping us informed. Sean Walls, Buckeye, AZ
SEAN: Thanks for the note. Dennard and Clarke are the sophomores that are going to get significantly more snaps. I think you can also put wide receiver James Wright on that list, not only in the offense but as potentially a premier special teams player as a gunner. Flowers' play time, I think, is tied to Burfict's comeback. If Tez is ready for the opener, he won't get as much as he would if Burfict starts the season on PUP, obviously. If Tez isn't ready, I think the two backers in nickel have to work itself out. After Emmanuel Lamur, it could be, literally, anybody.
That's the thing about the two positions where people really want answers. Tight ends and linebackers flourish or crash wearing pads and in the pre-season games.  
Hey Hobson, I've been hearing rumors that if Dalton doesn't step up his game. AJ McCarron might take his number 1 spot. And honestly I like Dalton and don't want to see him go to be the 2nd string QB, the Bengals just gave him a 6 year extension last year. What's your thoughts? Thanks. Drew Zimmerer, Middletown, OH
ZIM: Yeah, that's a rumor. Can't see it. At least this year. Yes, they like McCarron and he's had a good enough spring that he's most likely ahead of Terrelle Pryor and Josh Johnson and if they had to make a call now they'd probably keep only two quarterbacks and they would be Dalton and McCarron.
But McCarron isn't going to play ahead of Dalton. At least in the foreseeable future.  Dalton would have to have a month of Clevelands for that to even be discussed and he has not come close to that.
And, don't get me wrong. I like McCarron. He's poised, football is important to him, he's got a good work ethic, he's obviously a winner and he's got an edge to him. But never mind he's never thrown an NFL regular-season pass. He's never thrown a pre-season pass. Let him develop.
Hi Geoff, I'm a pretty avid Bengals fan and am very excited for the upcoming season. I think we made some really strong moves to shore up our defense in free agency and giving Dalton some of the weapons he didn't have for a good portion of last season because of injuries (i.e. Marv, Eifert, even Green for some games) could do nothing but make us better. With that in mind, I've been noticing a lot of chatter poopooing our roster and chances for this upcoming year. I've been a Bengal's fan since I was born (in '91) so I'm used to hearing a healthy amount of negativity, but I'm wondering if it's really warranted. Shouldn't we, in theory, do much better this year than last, when we went to the playoffs? Do we have a solid roster, or is my homerism causing me to look at the world in orange and black tinted glasses?  Collin Jones, Chicago, IL
COLLIN: I've got one of those '91 babies myself. I was talking to a staff member the other day who had been going through last year's tape and he said, "I forgot how much A.J. didn't play," and it's true. I mean we talk about Marv's 10 TDs that were missing, as well as the 50 or 60 or so catches from Eifert, but how about the six games Green didn't have a catch because of injury? Some will tell you that Dalton had a pretty good year, considering he needed big third-down catches from Greg Little to beat Baltimore, a touchdown catch by Brandon Tate in the 37-37 shootout against Carolina, and a 26-yard catch by a converted running back, Burkhead, for the longest pass to a wide receiver  in the Wild Card Game.
Many NFL pundits have been saying for the last couple of years the Bengals have top-shelf talent and 21 victories in the last two years would bear that out. So you're safe there. Where the orange and black tinted glasses have to be discarded is when examining if they can get past the AFC elite teams that have dogged them. Pittsburgh. New England. Indianapolis.
It remains to be seen. The Bengals had a better offseason than New England and they match up pretty evenly against the Steelers, a game where their best players simply have to play better. Nothing more, nothing less. Forget the additions and subtractions.
 Last year Dalton put up insanely good numbers at home against Pittsburgh and the Bengals had a one-point lead early in the fourth quarter that melted with a bad Dalton turnover. Then in the AFC North title game in Pittsburgh, Dalton brought them to the doorstep when a Green fumble with four minutes left at the Steelers 30 ended it. Plus, special teams always seems to save its worst game of the year for Antonio Brown. Stop him and those are different games.  
I love what Frank Gore does for Indy, but the Bengals should be able to bring the heat vs. that offensive line with a healthy Geno Atkins and the return of Michael Johnson. If you saw Andre Johnson last year against the Bengals (three catches, 36 yards), you'd have to say he's close to done. When the Bengals had Eifert and Marvin Jones in 2013, the Bengals put up 42 points on the Colts.
Bottom line is their roster has to play like the paper it is written on against the elite.
Is Joe Flacco an elite NFL Quarterback?  Carl Sanman, Sarasota, FL
CARL: For four games in 2012 when he threw the Ravens to the Super Bowl? Yes. Against the Bengals? No. 13 TDs, 19 picks. He just doesn't have the consistency of an elite guy, but he's obviously dangerous enough to win the big one.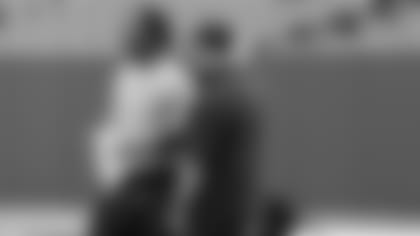 T.J. Houshmandzadeh has options other than coaching, but he'd be a good one.
Hi Geoff, I was wondering if you think the Bengals may sign TJ Houshmandzadeh as an assistant coach? I agree with the article I read that he brings a fire to the offense with his on field experience to both the current veterans and young guys. I noticed the last couple of years that an "attitude" or that valuable "swagger and chip-on-the-shoulder" was missing from the offense, which is something he could bring to the team in a coaching position. He is still young enough for the players to remember from his playing days and connect with at their level. What do you think? Thanks for your great articles and time! Regards, Greg Burns, Connersville, IN
GREG: Thank you for reading. I think whenever Hue Jackson becomes a head coach, he'll reach out to T.J. about a job. Right now, it seems like Houshmandzadeh is more interested in coaching his kids and high school ball. And an announcing gig, which would also keep him close to home. I think it's something he'll weigh in the next few years, but not right now. T.J. is one of those guys who'll do well at whatever he does, in large part, because of the passion you're talking about.
Hi Geoff. As always, love your work. Couple things: First, considering the most recent injury setback for Margus Hunt, and the drafting of another project D lineman this season and Will Clark impressing so far, are we going to have to see a monstrous camp and/or preseason for him to make this club? I still have high hopes for Margus but it looks like he may be on his last leg here so to speak. I would hate to see the man wrecking QB's in another uniform. M.J., Dunlap, Gilberry and Clark as the ends. Geno, Thompson, Hardison and either Simms or Still as tackles. That's 8 and unless I'm mistaken that's what they keep on the D line. Is it possible they go light elsewhere if Margus looks like he's about to break out? Secondly, and I know it's early to even speculate, but I'm hearing great things about A.J. McCarron. He just has the feel of a guy who will not be held back from greatness. With his intangibles, intelligence, fire and now a throwing motion that has gotten rave reviews ( "awesome is an understatement" - Wallace Gilberry ). I believe he is going to not only push Dalton but ultimately take his job and take this uber talented roster and it's loyal fans on a great ride! As always, love to read your thoughts on these things and all things Bengals. Who Dey! Jon Lee, New York, NY
JON: NYC is so big it gets two calls this week. McCarron simply isn't in position to push Dalton this season and that's no reflection on him, that's just the way it is. He has yet to throw an NFL pre-season pass and while the Bengals like him and he has looked good this spring, he has to develop. You're talking about a guy that went in the fifth round in a QB-starved league. I think people have to give him time.
Hunt (back) says he'll be back in time to play some pre-season games, so I think he's still in the mix. Let's see, you've got the starting four in Atkins, Dunlap, Peko, and Johnson. The first guy off the bench in Gilberry. The first tackle off the bench in Thompson. Clarke has looked good enough to be the guy backing up Johnson at right end as the eighth lineman. Traditionally they keep nine defensive linemen, so does that mean it comes down to Hunt, fourth-rounder Marcus Hardison, a tackle and two other tackles, Sims and Still? One guy for four spots? Or will they keep 10 down linemen? I could see them keeping 10 D-linemen, but what if they have to keep seven linebackers to compensate for Burfict? Plenty of time to see what shakes out.  
I have 2 questions for you. First, do you think if the Bengals knew that Jake Fisher would have made it to them in Round 2, that maybe they would of selected Malcolm Brown in Round 1? Second, why are injuries kept so secretive during this time of year? Iloka and Hunt have some undisclosed injuries that must of occurred during the offseason somewhere.......why can't the media be alerted to these injuries? It's not like they effect Week 1's games.....lol, or do they? Harold Mintz, Las Vegas, NV
HAROLD: Short answer on Brown is no, in my opinion. That's a tough way to do the draft. I think they answered that question in the second round when they were preparing to draft Fisher even though defensive tackle Jordan Phillips was still on the board. Phillips was taken the pick before Fisher, but it looked like the Bengals would have taken Fisher even if Phillips was still available.
So that would suggest two things. They didn't have the defensive tackles graded as highly as the offensive tackles and offensive tackle was their clear priority. And, in hindsight, Brown would have been almost a half-round reach given New England took him with the last pick of the first round.
I agree with you on the injuries, but until the NFL makes teams announce their injuries heading into OTAs, this is what you'll get and it's ridiculous because most of the injuries aren't season-threatening. But I can also see the team's view. Why give anybody information you don't have to? Margus Hunt has a back injury? OK, let's go after his back. I can also see the player's view. None of anyone's business. These are voluntary workouts.
The problem is, head coach Marvin Lewis doesn't talk about injuries and tells his players not to talk about injuries. But some do. So the media isn't in a great spot here for consistency. Bottom line, the sport is huge, the scrutiny is even bigger, and so there ought to be full disclosure every time they take the field in a mandatory minicamp, training camp, or regular-season practice. As for now, injuries are only released after regular-season practices.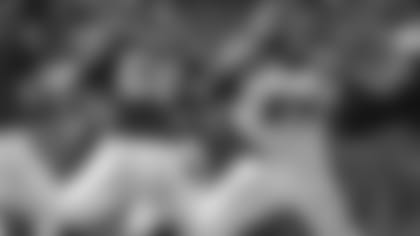 Geno Atkins, here disturbing Matty Ice last year, is the key to the pass rush.
Do you think the Bengals will ever be able to generate a consistent pass rush? I know we have Mike Johnson back but is that enough? Joe Hamilton, Cincinnati, OH
JOE: To me, the question isn't Michael Johnson, although it's a huge lift he's back. The question is Pro Bowl defensive tackle Geno Atkins and his inside push. That quickness up the middle in 2011-13 is the reason the Bengals racked up 45, 51, and 43 sacks, respectively, and Atkins played only half the games in 2013. With Atkins the dominant inside rusher in the league it followed suit the Bengals had one of the most consistent pass rushes. With Atkins struggling coming out of ACL rehab and Johnson in Tampa last season, it translated into a league-low sacks. But the way the coaches have been raving about how Atkins is playing this spring, they're encouraged that the pass rush is back.  
Would like to know where & when fans can meet and greet players , coaches . For pic & signing if allowed? Thanks Craig Fluharty, Zanesville, OH
CRAIG: Keep an eye on Bengals.com over the next couple of weeks for the release of the Bengals training camp schedule. After each practice at Paul Brown Stadium, coaches and a select group of players are available.