The day A.J. Green schooled Darrelle Revis.
Not so much a question as a comment this week. That had to be the gutsiest win in the Marvin Lewis era yesterday. Playing the Jets in New York on the 15th anniversary of 9/11; overcoming a ridiculous 7 sacks; AJ Green making Darrelle Revis look pedestrian; the defense being lights out in the red zone. That game was something special. Kudos to our Men in Stripes. That was an entertaining and satisfying win. John Phythyon, Columbus, OH
JOHN: Yeah, I'm with you. When you're good, you steal some and the Bengals have been doing that for a while. When is the last time an NFL team won a game on the road allowing seven sacks, 152 yards rushing, and a 65-yard kick return? They won only because Andy Dalton and A.J. Green played out of their minds. Talk about earning their paycheck.
I still think the gutsiest win in the Marvin Eraand maybe even more important than the win over KC in 2003 came in the second game of 2009 in Green Bay. The Bengals were coming off that brutal Opening Day loss against Denver when an inadvertent tipped pass with 11 seconds left somehow beat them from 87 yards away, and they were looking at going down 0-2 with the Steelers coming to town. A lot of teams would have gone in the tank.
But this is where Mike Zimmer's great pass defense began to take a foothold and why Packers quarterback Aaron Rodgers salutes him before games. The Bengals survived two Charles Woodson picks totaling 59 yards (one went for a 37-yard TD) when they took advantage of a banged-up Packers offensive line for six sacks and held Rodgers to the modest numbers of one TD pass and an 83.4 passer rating in a 31-24 win.
The next week the Bengals beat the defending Super Bowl champion Steelers, went on to sweep the division, and won the AFC North to begin a stretch of six play-off berths in the last seven years.
And you'd have to put Andy Dalton's first home win in that group on Oct. 2, 2011 against the same guy Dalton beat Sunday in Jersey, Ryan Fitzpatrick. Playing for the Bills, Fitzy staked undefeated Buffalo to a 17-3 half-time lead and Dalton looked very shaky a week after the 49ers stoned him in his Paul Brown Stadium debut on two field goals. He was even worse in the first half the next week with a 15.8 passer rating.
But Dalton rallied in the second half for his first fourth-quarter comeback that ignited the five-game winning streak that launched the Green-Dalton era where Dalton is one of the league's winningest quarterbacks and the Bengals are in the top five in wins the last five years.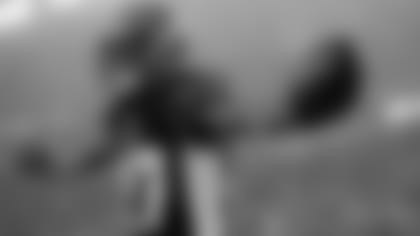 Dre Kirkpatrick salutes the crowd after his pick-six put them in the 2014 playoffs.
And, one last one, let's go to the PBS finale in 2014 against Denver and Peyton Manning, unbeaten against Cincinnati at 7-0. The Bengals needed a win to make the playoffs and stared at a finale in Pittsburgh.
This one started with Dalton throwing a pick-six and Green forced to leave the game so early he didn't have a catch. And Marvin Jones and Tyler Eifert had been shelved all year. But the Bengals intercepted Manning four times, including Dre Kirkpatrick's pick-six with 2:41 left and the Bengals clinging to a two -point lead.
But, you're right. This one could qualify. Especially if it gives rise to the Lombardi Trophy.  
Why didn't the Bengals throw more quick passes when Andy Dalton kept getting sacked? James Davis, Cincinnati, OH
JAMES:  They did. Offensive coordinator Ken Zampese made the adjustment early when the middle of the Bengals offensive line got eaten alive right away and never caught up. Zampese made the adjustment quickly enough that according to profootballfocus.com, of his 29 drop backs 26 were thrown when his time in the pocket was 2.5 seconds or less. And his completion percentage of 76.9 percent on such throws is tied for fourth in the league with Matt Ryan and behind only Matthew Stafford, Tyrod Taylor, and Jimmy Garoppolo.
And the receiving numbers reflect it. A.J. Green is second in the league in yards after catch with 75, only two behind Brandin Crooks. Brandon LaFell, with 43, is eighth, so Dalton is getting it out fast enough for them to make people miss. Dalton held the ball too long maybe on two of the sacks (certainly on the red-zone sack before the half), but on most of them he was getting buried right away. The fact he got all but three throws out in 2.5 seconds or less and still got sacked seven times shows you how much the protection struggled.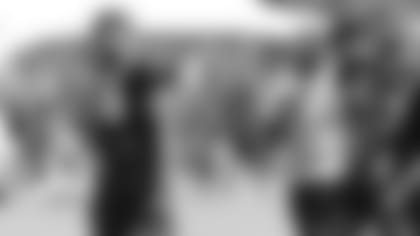 Linebacker Karlos Dansby (56) played all 71 snaps last Sunday, a number that will be reduced when Vontaze Burfict returns.
Mr. Hobson -- You are the number one source for Bengals news and a future Hall of Fame Reporter! My question is simple -- do the Jets shred our defense if he is playing -- and is he the key defensive player to get to the Super Bowl? George Hiotis, Zanesville, OH
GEORGE: Thanks for the very kind note, but I'm pretty sure Geno Atkins, A.J. Green, Ken Anderson, and Ken Riley are going to beat me in there.
I'm guessing you mean WILL linebacker Vontaze Burfict and, yes, the Jets don't run for 152 yards at five per pop if he's in there. Last year in the three games before he came back from his knee injury, foes rushed for 113, 200, and 112 yards. In the final 11 games with Burfict, they allowed more than 100 only twice.
A cautionary note. In the Wild Card Game the Steelers rushed for 167 yards, but a lot of that was the Bengals wanted them to run instead of throw it to Antonio Brown, Martavis Bryant, or Markus Wheaton. Some of that was in play Sunday with the Bengals focused in making sure the Jets' Brandon Marshall and Eric Decker didn't go off at wide receiver and they didn't.
But obviously Burfict is a key guy. Yes, they are 14-4 in the games he's missed since 2014 but everyone knows they're so much better when he's in there. Look, the man is arguably the best backer in the league. He certainly was in the Wild Card Game last year. His mega super star play, along with Adam Jones' returns, A.J. Green's out-of-this world shenanigans, and Andy Dalton's grit were the major reasons they had a shot at the end.
So, yes. Burfict is a key guy But I'd be hesitate to say the key guy. You need one key guy at every level and the Bengals need Atkins up front and Jones in the back to go along with Burfict in the middle. They have to keep those three healthy.
 The offensive line had major issues on Sunday, do you think it was just a pretty good jets d- line or is a problem for the long haul? Thank you from Florida! Paul Coburn, Lakeland, FL
The Jets' front is good, but not that good. The Bengals made old Steeler nose man Steve McLendon look like Haloti Ngata, never mind Casey Hampton. If Dalton keeps getting hit like that, he won't get out of September and his 13 starts from last year are going to seem like 33.
They know they have to do a better job up the middle with twists because Dalton had absolutely no chance on about four or five of those sacks.  No shot. Buried. No NFL QB has a chance when there's heavy pressure from the inside like that. Scheme? Personnel? You'd like to say the Jets' twists inside were an Opening Day wrinkle, but what do you think the Steelers are going to do? They've got to get it figured out right now.
 It looked like the Jets took some advantage of the lack of practice time that right guard Kevin Zeitler has spent with new right tackle Cedric Ogbuehi, but those are two talented guys and they'll get better every week as a tandem.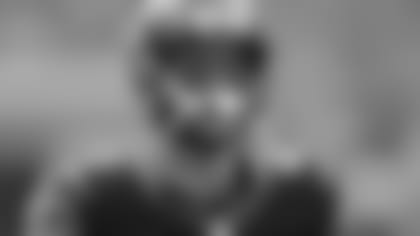 Tyler Eifert's return is a question mark.
Thank you from the land of Paul Shaffer. Eifert looked sharp on the field before the Jets game, but I don't think they want to push him enough to get back for Denver on Sept. 25. Then the question seems to be, play him in the quick turnaround game of Sept. 29 in the Thursday game against Miami, or give him 11 more days and start him in Dallas. But, who knows? Maybe he's out there vs. Denver.
Is the Bengals defense and offense capable of making the playoffs this year? Chris Gaze, Southampton, MA
CHRIS: With A.J. Green on offense and Geno Atkins on defense, yes.
Why did the Bengals place William Jackson & Cedric Peerman on IR instead of the PUP list if each has a chance of coming back to the team before the season ends? After their time on the PUP list is up the doctors should know if there is a chance to be activated. If not then they could be put on IR. Thanks Ken Korb, Cincinnati, OH
KEN: Because they participated in training camp, Jackson and Peerman were not eligible to be on the physically unable to perform list (PUP) that keeps them out of practice the first six weeks of the regular season. Eifert was eligible to go on PUP because he didn't practice in training camp, but the Bengals opted to keep him on the roster, suggesting he'll be back within six weeks.
So they could only put Jackson and Peerman on either IR or the roster. They couldn't go two or more months with two players that couldn't play on the active 53, so they had to go IR. They needed the spots, so one of them is doing to be able to play via the IR-return rule that kicks in midseason and the other will be out for the year.
Bengals DT Geno Atkins, WR Tyler Boyd and DE Carlos Dunlap unveiled the team's Color Rush jerseys at the Cincinnati Zoo.