Adam Jones has been a thrill ride returning kicks this season.
Hey Hob! What are we waiting on to put Jones in the primary return spot? We have the d-backs to support this. Is Pac too valuable to return because he seems to be the spark that we need to get through this AFC North battle. With the Carolina trash talk of Tez being a dirty player do you see him changing his style? I sure hope not! Thanks Dusty Kehoe, Maysville, KY
DUSTY: I keep asking the same thing, but both the Bengals and Jones himself insist they don't want to compromise his play at cornerback. Even if you're a great one, a guy doesn't want to be just a returner and it's that competitiveness that makes Jones so unique as an athlete.
Plus, if it's not broke, don't fix it. He's playing solid at both spots, so maybe he's a better returner because he's picking his spots and not doing it all the time. So keep it the way it is. (By the way, Jones' second best play Sunday was tackling 240-pound Kelvin Benjamin in space on third-and-one to force a punt.)
No one wants to see Tez change how he plays with that hard-driving passion. It's what has helped finally give the Bengals that edgy presence they needed so long to strut with Pittsburgh and Baltimore. Not only is he the heart-and-soul of this defense, he's the nerve center.
But the spotlight on this stuff has been on him ever since he came out of Arizona State and now he's a marked man with Panthers head coach Ron Rivera sending the tape into the NFL office.
Even if they absolve him, Tez may have to dial it down because now the extra scrutiny may not only hurt the Bengals on the field (his two 15-yarders on Sunday were part of two scoring drives that allowed 10 points), but it is also going to put a dent in his wallet via fines and maybe suspensions. But I don't see that changing him. What makes him a Pro Bowler is his football IQ and endless motor.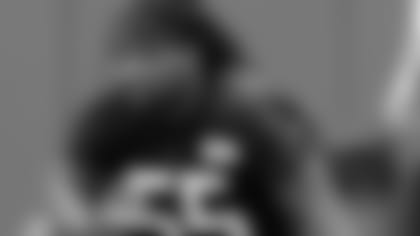 Vontaze Burfict is going to get more scrutiny in the next few weeks.
After the first 5 weeks I think that a little reality sets in. This team isn't elite...yet. They have overcome some key injuries on offense already, but my concern is the defense. When are we going to see the defense come together? I'm sure Paulie G. Is good with third downs, but it doesn't seem like we are getting to third and longs. And have you noticed that teams are able to get chunk yardage on the ground on first and second downs against our nickel defense too or is it just me? Don M. Stroudsburg, PA
DON: Oh yeah, I've noticed. And it's just not against nickel packages. They are flat getting run on and they're going to struggle until they stop it consistently because you can't live on second-and-two. Look at the Panthers' last drive of the day. They only had one third down out of 12 plays and they converted it because of Burfict's illegal contact. When they stop the run, that's when it will come together.
Hi Geoff. It was obviously disappointing to see the missed opportunity Sunday. It was good however to see them hang tough offensively against a good D and overall tough team without their best player in Green and several other key weapons. Generally every team is going to have a rough patch in their season and hopefully this Bengals team is done with theirs because things are going to be real hard looking at the upcoming schedule. My question is this.
As you have more insight than most regarding our beloved Bengals, is this defensive slump just a lull or are we seeing a developing theme? I really feel like losing Johnson is starting to catch up. With Geno obviously not being his monster in the middle self yet it seems like Paul has to really rely on creative blitzes and disguises to get consistent pressure instead of being able to rely on the front 4 to create constant pressure and drop 7 or 8 guys in coverage. Cam beating the blitz on 3rd down was a common theme Sunday. Dunlap is obviously having a great season as is Gilberry but how do the Bengals feel about Hunt so far and the seem of a lack of push up the middle. That all said, I have started to notice Geno a little more lately getting better push but I'd love to know what you think. Thanks as always Geoff. Jonathan Bulich, New York, NY
JONATHAN: I find it mystifying because Gilberry is playing a lot of Johnson's snaps and playing well.  Marvin Lewis pointed out that the Bengals are seeing a lot of max protections and play-action to cut down the pass rush. They're seeing a lot of play-action because they have yet to stop the run. But don't get down on these guys. This is the same crew that went into Pittsburgh and blew up the Steelers' playoff shot in '12 by holding Big Ben to 10 points and then last year picked off Baltimore's Joe Flacco in the finale three times to take the Super Bowl champs out of it. This is a band that knows what it's doing.
It's not so mystifying when you remember how dominating Atkins was before his ACL injury and you forgot just how important it is getting that inside push. He's simply not there yet every snap and that's a big reason for the struggles. Plus, one of their best run stuffers, tackle Brandon Thompson, has missed the last three games, another huge factor.
And, they just don't have that relentless rotation they used to have where seven guys would play 25 to 30 snaps. On Sunday, five guys played at least 40 and the four starters played at least 60. Hunt and tackle Devon Still played fewer than 20 snaps.
That's another big difference. That fourth-quarter freshness wasn't there Sunday. The snaps are skewed now, in part, because Thompson is hurt, and Hunt and tackle Devon Still are trying to find their way. Hunt hasn't been helped by some nicks, including his shoulder, and he continues to be a developing player they think can help them consistently at some point as a third end. He's shown flashes this season, but they need more.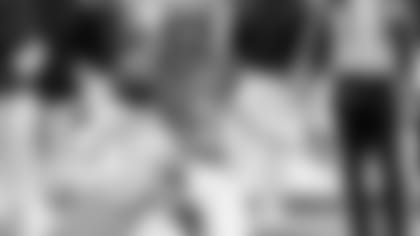 Mike Nugent is looking to break out of a slump.
With Mike Nugent making less than 65% of his field goals this year with bad showing in Atlanta and at home against Carolina do the Bengals look to bring Quinn Sharp back in to at least take a look or compete for a roster spot? I just have the fear of a repeat of the Brad St. Louis situation all over again. Josh Alsip, Fort Mitchell, KY
JOSH: Just like with St. Louis, there is some loyalty here. For those that may not know, St. Louis was a 2000 seventh-round pick who was an automatic long snapper (except for the 2006 Christmas Eve PAT in Denver) and suddenly went all over the place in 2009 and was gone by Halloween, replaced by current automatic snapper Clark Harris.
Lewis has been vocal in his support of Nugent the past two weeks, but he also said that he has to make his kicks. St. Louis had a lot of backing, too, before they couldn't any more. The Bengals went with him one more time in '09 even though they were working out snappers for a few weeks. At that point he had four bad snaps that cost them a total of eight points (two field goals, two extra points) in three games decided by a combined 11 points.
"It's all part of what goes into the decision; it affects the whole team," said special teams coach Darrin Simmons before what turned out to be St. Louis' last game. "If you make the move, there's no looking back on it. That's it. You go forward. That's all part of the consideration."
You could say the same five years later. Obviously they're not there yet because they haven't brought in kickers yet to try out. But the St. Louis move shows you they won't fool around. It's a tough call because maybe a little adjustment here or there helps. I know this. If this was a year or so ago before the OT rule change, Nugent probably would have been AFC Special Teams Player of the Week. No Bengal has ever hit a go-ahead field goal near the two-minute warning of regulation and then hit another one in OT and not won the game. And he missed the shortest one of all.
Amazing. But you figure the leash isn't as long as it was Sunday at 5 p.m.
Hi Geoff, Love the column, thanks for providing such a great inside look each week. It's no secret that our once-proud D has been reeling the past two weeks. You can call the Pats game a fluke, but two games in a row starts to feel like a trend. My question: should we expect this to be the new normal? Is this D going to be more like the Bresnahan era "bend but don't break" defense (which actually often broke) and less like the Zimmer-era Orange Crush we came to know and love? It seems like we don't rush the passer quite as well and we are simply undisciplined against the run. Is this fixable or should we expect to have to put up 30+ points per game? Steve Mayne, New York, NY
STEVE: Thank you. Here's the perplexing thing to me. Why should it be the New Normal?
The only guy they're missing is right end Michael Johnson and Gilberry has been as productive as him and maybe more. Plus, they finished No. 3 in NFL defense last year without Atkins the last half of the year. On paper, there's no way they should be giving up this amount of yards even with SAM backer Emmanuel Lamur trying to get set in his role with just six NFL starts.
Now without Lamur for a week or two and maybe middle linebacker Rey Maualuga for what could be a while, they have some more adjustments to make. But Vincent Rey and Taylor Mays have played well in those roles off the bench
But it still doesn't answer why this defense is ranked 28th.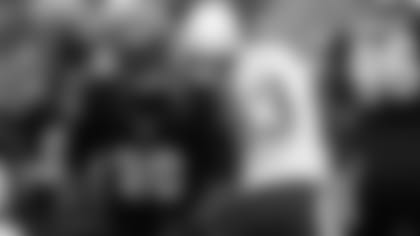 Brandon Thompson should be back in the next week or two.
What is the status of Brandon Thompson? The bengals run defense has struggled without him. Maan Aboulhosn, Titusville, FL
MAAN: Thompson, who appears to have a sprained knee, looks to me like he'll be back for the Baltimore game at Paul Brown Stadium with an outside shot for this Sunday in Indianapolis. And I agree. With a guy like Thompson, who has pretty much been in the shadows behind Atkins and Peko, you don't know what you got till t's gone. He was a big reason the defense finished so well and didn't implode in the wake of the Atkins injury. Same with how well cornerback Adam Jones played when Leon Hall went out for the year.  
Love that Adam Jones criticized Nugent for missing end of game kick. Bengals need to have more passion to win-at least Pacman cares about winning and not just COMPETING. It's about WINNING, NOT JUST COMPETING. Ann Valerin, Dayton, OH
ANN: I don't think Jones was calling out just Nugent. He called out everybody on his own defense because they didn't know or wouldn't attack Cam Newton's zone read correctly.
You're right. No question you have to love Jones' passion. His competiveness is edgy, real, and special. But he's not alone.
Look at Sunday and all five slam-banging quarters. It was a heavyweight fight out there. Guys were limping and kept coming back, like Wallace Gilberry (eye) and Giovani Bernard (shoulder) and guys like George Iloka (abdomen) and Robert Geathers (calf) and Vincent Rey (calf) who were limited early in the week and played a ton of snaps. And, I mean, the offense came back in the fourth quarter and OT to tie the game twice and then go ahead twice. There were a lot of guys out there doing more than competing. Remember the bulk of this roster is 14 games over .500 since 2011, so they've won their share.        
Is Lamur's injury to the same shoulder that put him on injured reserve last year? How long are he and Rey out of action? Richard Cook, Tampa, FL
RICHARD: As you know, Marvin Lewis would rather stick a needle in his eye than tell you anything about injuries. Lamur injured the other shoulder and the sense is it is not as severe and he'll be back sooner rather than later. Maualuga's hamstring injury looks to be more serious. But getting Obama's cell phone number is easier than getting an injury time frame out of Marv.