The return of healthy rookie wide receiver James Wright is going to help depth.
Hello Geoff , Given the performance of the second and third string units , would it be wrong to suggest some efforts perhaps to look into free agency for potential available DT , NT & OT candidates by possibly trading some of the more heavily staffed skill positions , i.e. Cobi Hamilon's Off Broadway rendition of "Mr Butterfingers perhaps ? I saw it live and it was tough to watch although the first team was razor sharp. Bill Richter, Georgetown, KY
BILL: You're right. The play of the second and third teams Saturday night bordered on the unwatchable. But here are a few grains of salt:
Rex Ryan lost his mind with the blitz against two practice squad quarterbacks, so that was a perfect storm. That's true reality TV because nobody's looking good.
And the second-teamers were really chewed up with injuries (running back Rex Burkhead, cornerback Darqueze Dennard, wide receiver James Wright, linebacker Marquis Flowers), so you had a lot of guys playing who are going to be nowhere near the final 53-man roster.
All that said, they need the backups to play better. You're basically talking about the last guy at a position, so if anything happens roster wise before the opener, it's going to be at a pretty low level. If anything, teams may approach the Bengals for some of their backups and they could get a low draft pick out of it.
They're not going to trade for a backup at any spot.  I don't think you'll see what happened in 2010 and 2011, when they dealt for players in late August using a late-round pick and, in two cases, a late pick and another player. They may make a waiver claim or two after the final cut if they judge that guy is better than what they've got at the last spot, but the expectation always outruns the reality when the waiver wire always reveals not much.
It's also hard to trade guys when everybody else in the NFL knows you're going to cut them. Maybe a team coveted one of your backups in the last one or two drafts, but we're also talking about guys that weren't drafted or were taken late. So how much were they coveted?
Everybody could see the backups struggled heavily in Saturdays game. Would you say this was the case because of how long the Jets starters were in, or should bengals fans question the supposed depth we have heard so much about. Kip Koenig, Portland, OR
KIP: I put a lot of it on the inexperience of quarterbacks Matt Scott and Tyler Wilson. Nobody looks good when you get quarterback play like that. To be fair to Scott, he wasn't supposed to be playing a No. 1 defense in a full-out blitz. He has the Jason Campbell and AJ McCarron injuries to thank for that and how can you blame Wilson since he had just four practices as a Bengal?
Plus, a lot of that depth was dinged up and not playing, so you weren't looking at second teamers, but some third teamers against first teamers. Ugly. The most serious injury was Burkhead's knee, but most of their draft was on the sidelines with Dennard, Hill, Flowers, and Wright. Also out was second-team cornerback Dre Kirkpatrick.
But, certainly, you need that depth to play better, particularly on defense. I'd say the offensive line, too, but that's not a typical defense you're getting either with all those blitzes. I'm not sure it's a true reflection of their depth, but it is disconcerting as seen in the post-game reaction of the coaches.
Hey Geoff, Hope all is well. I was wondering if you think that Benjarvus Green-Ellis will be cut? After Rex Burkheads injury the other night, does that give the law firm any hopes of staying? When do you think he will go if hes cut? Thanks. Stephen Penny , Milford, OH
STEPHEN:  It's the biggest roster question we've got. While people were saying they should just cut Green-Ellis after they drafted Jeremy Hill, Calvin Pryor's blitz to Rex Burkhead's knee the other night showed the value of veteran depth. Green-Ellis is still in the race for what you figure is that final spot, but a lot depends on Burkhead's prognosis and if anybody else at any other position gets hurt.
If Burkhead's injury is an MCL sprain and it is six to eight weeks a' la Marvin Jones' broken foot, they can probably carry Burkhead and three other backs for the first month. But if it's worse than feared, or somebody else besides Jones and Burkhead can't play for the first month, they're going to have to start keeping extra players at spots. All this is going to have to wait until the final cuts on Aug. 30.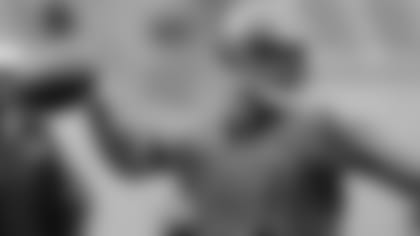 *  Jason Campbell's track record is better than his first Bengals performance.*
I was wondering if you could give us your opinion on the anemic state of the bengals backup quarterback situation. Having seen a lot of good bad and highly mediocre teams in the past twenty years or so this team looks to be able to do good things but the backup quarterback situation seems like number 14 and a cast of nobody. You do not have pro bowl aspirations from your backup quarterbacks but you do expect competence and the ability to hold down the game or keep things moving. Through two games the bengals backup quarterbacks do not seem able to do this. Thank You. Alan Goodman, Mason, OH
ALAN:  Let's separate backup quarterback and practice squad quarterbacks.
 They never dreamed Matt Scott and Tyler Wilson would be playing this much for them simply because they drafted A.J. McCarron back in May to develop behind backup quarterback Jason Campbell. But when his throwing shoulder came up tight and Campbell bruised his arm in Kansas City, this is what you've got and it's a lack of experience.  Scott and Wilson never figured into the equation for the regular season, just like McCarron. They're looking to be developed.
Campbell is the backup quarterback and the guy that may or may not be a factor and the one that has to be debated. And, yeah, he was bad in Kansas City. But using your own definition of "expect competence and the ability to hold down the game or keep things moving," Campbell is the most experienced and most proven backup they've had since Ryan Fitzpatrick parlayed a 4-3-1 finish in 2008 into three different starting jobs.
Campbell has 79 NFL starts, which more than doubles the 33 combined starts of the backups from 2009 (J.T. O'Sulllivan), 2010 (Jordan Palmer), 2011-12 (Bruce Gradkowski) and 2013 (Josh Johnson). He's got 32 wins, which is more than Matthew Stafford, Sam Bradford,  Josh Freeman, and Rex Grossman.  Campbell is also one year removed from beating the Ravens and posting a 105.4 passer rating against the unbeaten Chiefs with a Cleveland team not as good as his current team. Plus, in his 18 starts under Bengals offensive coordinator Hue Jackson in Oakland, the Raiders were 11-7.
Look, the Bengals are like every other team in the NFL. If something happens to their No. 1 QB, start booking January cruises. But given their defense and Campbell's success under Jackson, they've got a better shot than most.
Since that's his body of work, it's tough to react to that first game with a new team. Again, not good. But you can't make a judgment off it, either.  
 We know AJ and Sanu are going to continue to get plenty of targets as the season starts, but how much more do you think Hue values throwing to the tight ends, if at all? This is a key year for both Gresham with his contract and Eifert in year 2. Rich Hidy, Cincinnati, OH
RICH: If they can help Hue win, he'll make them President of the United States. And he's got a pretty good track record with tight ends.
When he was the Raiders offensive coordinator in Oakland in 2010, his leading receiver was tight end Zach Miller with 60 catches and five touchdowns and H-Back Marcel Reece added 25 catches and three touchdowns. The next year when he was the head coach, Reece and tight end Kevin Boss combined for 55 catches and five touchdowns.
It's about all we've got to go on because Jermaine Gresham and Tyler Eifert have yet to play in a game together. According to NFL stats, the Bengals have gone with two tight ends on just two of their 28 third-down plays, seven of their 56 first-and-10 snaps, and only eight on all second-down plays. Those double tight ends numbers figure to go up when Gresham and Eifert are together. You'd also think wide receiver Marvin Jones not playing in the first three real games means more double tights. But how much more depends on what defenses are doing.
A.J. Green, after all, is still the guy.
Hey Geoff, love your coverage and insight. I also love what the first team offense & defense showed us on Saturday night. What I didn't like was all the post game talk about the ineptitude of our reserves after Rex Ryan chose to continue aggressively playing his starters throughout a large portion of the game. With preseason game 3 usually being a dress rehearsal for the starters, will it be more difficult on the coaching staff between now and the final preseason game, to determine which fringe players to keep and cut during this time period? It appears to me that the Jets staff did a great disservice to Marvin and his coaching staff here. Jeff Jeffries, Dayton, OH
JEFF:  Thank you and thank you for helping make me feel like I'm not nuts.  Right from that blind-side blitz on Matt Scott's first third down to first-round pick Calvin Pryor still in the game in the fourth quarter blitzing into Rex Burkhead's knee, I thought for sure Ryan was off Lewis' Christmas card list. You saw what Bengals offensive line coach Paul Alexander had to say about it.
But they've still got nearly six quarters of good tape left to evaluate. You figure the starters are out of there early in the third quarter this week in Arizona and they'll barely play in the Aug. 28 preseason finale at Paul Brown Stadium.  And, what they did against starters is pretty revealing, too. Between all that and the practice tape, they'll have plenty to make a call.
Whether Lewis is going to make a call to Ryan that would be interesting. But they go back a long way.
How many quarterbacks, other than Andy, will make the team and who will they be? Dale Lister, Springboro, OH
DALE: It looks like right now Campbell is going to be the only other quarterback besides Dalton and they'll keep two like they have for the previous three seasons.
They were all set to make AJ McCarron the third quarterback when they took him in the fifth round back in May, but those plans look to be scuttled because he's been in a camp-long rehab program for his throwing shoulder. He may look ready, but the Bengals are wary after he showed up with a tight shoulder following the draft and it apparently flared up again before camp so they want to make sure the shoulder is absolutely sound and it sounds like they don't care how long it takes.
They could put him on season-ending injured reserve, but then he couldn't practice for the rest of the year. Since he hasn't practiced yet this preseason, he's eligible to start the regular season on the physically unable to play (PUP) list. That means he couldn't practice for the first six weeks before bringing him back.
But that's what they really need McCarron to do. Practice.  They could keep him on the roster, but with Marvin Jones and Rex Burkhead expected to miss the first month of the regular season, putting McCarron on IR or PUP and keeping two QBs active is going to give them much more flexibility at spots that need it.
Was wondering if Eifert was injured and held out of game against the Jets? Part 2 is something wrong with BJGE because he isn't receiving much action.  Jeff Whiting, Marion, OH
JEFF: Eifert missed most of the spring with a shoulder injury and apparently re-aggravated it against Kansas City. He was suited up Monday and it's unclear if he practiced. But he says it won't require surgery and sounded like he'll be back for the opener:
"I'm listed as day to day. When the medical staff says (and) once I'm comfortable and they say you are not putting yourself at any more risk then I go out there and test it on the field," Eifert told the media before practice Monday. "There is a whole process we go through. Once I get cleared through all those, I'll be good to go. At the same time I have to be smart, these games don't count, but I obviously would like to get some work for the regular season." 
Green-Ellis appeared to get nicked early against the Jets and that's why he had only one carry for three yards, but it's not believed to be serious.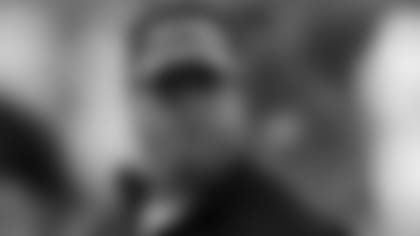 Paul Guenther's No. 1 defense has been stingy so far.
Hey Geoff, I looked forward to Hobson's Choice every week. Keep up the good work. I know that similar questions have been answered about how Guenther should seamlessly implement his defense. My question is twofold: How are the players responding to him? It was stated several times last year by the players that they wanted to play, not only for themselves, but for Zimmer. His fiery attitude, passion and love for the game was manifest in their play. Should we expect the same intensity and willingness with Guenther?  Aaron Brown, Huntington, WVA
*AARON: *Thanks for the note.
Every coach is different and so is the way they display their passion and intensity. Guenther has Zimmer's kind of zeal, but he's also younger and not as abrupt with players. But they're both demanding and blunt. If you missed it, here's what Guenther had to Zim-say about his backups after the Jets game:
"There are some guys around here that think they've made the team that are going to be shocked when this thing gets done if they keep playing like they're playing now."
Players invested themselves in Zimmer because they saw that he usually put them in the right position to do well. And a lot of those players had been somewhere else and told they weren't good enough.
Guenther has developed that with the linebackers. Particularly undrafted guys like Vontaze Burfict, Emmanuel Lamur and Jayson DiManche. Remember, too, that like Peko, Hall, Atkins, and Dunlap, Guenther has also grown up in this system. He has paid his dues. Players like that.
Does Guenther have Zimmer's personality or style? No. But can he connect well enough with this scheme and group of players with his own personality to win? Absolutely.
It was interesting to hear cornerback Terence Newman talk about his pick on Saturday night when he said the call put him in the right place. He also heaved the ball to Guenther on the sidelines.  He might not have dared throw it to Zimmer, but he felt comfortable to throw it to Guenther. Different guys. Same result.
Look at the first two games and his No. 1s have allowed next to nothing with two field goals.
With Marvin Jones missing the first few games, which wide out looks to gain more playing time? Thanks. Adrian Vallejo, Franklin, OH
ADRIAN:  Before the Jets' game, you would have said Cobi Hamilton. He has Jones' 6-2 frame and he gets down the field well. But he's really struggled in the games this season. When they go three wide receivers it appears that Dane Sanzenbacher is going to get the bulk of the snaps in the slot, but they're still trying to sort it out. Sanu can go in the slot if they put guys like Brandon Tate and rookie James Wright on the outside. At the moment those three, Sanzenbacher, Tate, and Wright, are the leaders in the clubhouse to make the team. But Hamilton and Ryan Whalen are going to get their shots.
I am trying to look at what this team will look like in 3 years, especially with the big contracts that have been given to Dalton, Green, Dunlap, and Atkins. I love the fact we have drafted young talent over consecutive years in the defensive backfield and have all pro talent on the dline under contract. Not to mention we have one of the top 2 QB/WR combos in the league under contract as well. If we continue to do a running back by committee and go with speedy football smart types at lb I am happy, but what if? What does the future of this offensive line look like in 3 years, particularly on the outside?? Jason Taylor, Union, KY
JASON: If you step back, you have to tip your hat to management for keeping the core of this team together. Like a six-foot par putt, there is still some work to do (Green, Burfict), but it's a heck of a start.
With both tackles up after 2015, next year's first-round pick would seem to be a no-brainer. It's a legitimate concern. These guys don't grow on trees. Not in this game, not in this era. Willie Anderson (1996) and Levi Jones (2002) never would have lasted until the 10th pick. They would have been long gone now. Andre Smith was No. 6 in 2009, two tackles went in the top six this year, and in 2013 three tackles went in the first four picks. You wonder how good of a one they'll get picking in the bottom third of the first round.
Hey, they traded up to get a center, so who knows.
The interior future looks solid with that center, Russell Bodine, right guard Kevin Zeitler and tackle-guard backup Tanner Hawkinson. Left guard Clint Boling is in his contract year.