Adam Jones is a Bengals MVP candidate.
Hey Geoff, I can appreciate your insight have followed you here on bengals.com since the very first day. The Bengals have been playing well of late and I'd like to think that has a lot to do with their special teams, and in particular Adam Jones. I believe he has to be the MVP of ST just because every time he gets a chance to return you can feel him breaking out a big run. How long is he under contract and more importantly how much longer do you think Jones will be as effective as he's been all year long. Jeff Holmes, Elkville, IL
JEFF: Thank you for clicking ever since April 15, 2000, otherwise known as Peter Warrick Day.
 I tend to agree with you, but you really have to think long and hard about punter Kevin Huber. Like Adam, he's having a Pro Bowl year, but he's full-time while Jones is pulled between returns and defense. That's the amazing thing about Jones. He's got a shot to lead the NFL in both kick and punt returns while playing about 60 to 70 percent of the snaps at cornerback. I mean, that's 1930s stuff.
And, you're right, any time he touches it he's got a chance to change the game. You can't quantify the value of that. The thing that makes Jones so special is his competitiveness. He's afraid of no one. Go back and look at the losses. He never stops. And don't ever suggest that he should take fewer snaps at corner so he can get more returns. He'll bite your head off. He's a corner, then a return man. Marvin Lewis described him perfectly when he called him a Doberman on game day. Look at his production at corner and in the return game, he gets MVP votes along with A.J. Green, Mohamed Sanu, Andy Dalton and Terence Newman.  
He'll tell you that because he lost two seasons to his off field problems he's really 27 or 28 instead of 31. He's got one year left on his deal after this one and I think he's certainly got a couple of years left after that. Maybe he'd play longer if he was only a returner, but I wouldn't dare suggest it.  
 Why are the Bengals so inconsistent, week to week? Sometimes they look like a contender and other times they look like a bad Division II college team.  Tim Ratliff, New Lexington, OH
TIM: I think it's because you never know how their offensive and defensive lines are going to show up. When both of them come out firing off the ball in the run game like they have the last two weeks in New Orleans and Houston and like they did in both games against Baltimore, they're hard to beat.
When they don't play as aggressively and get beat off the ball, it doesn't seem like they can do anything. They always seem to be able to cover well in the secondary and, except for the Cleveland and Indy games, they always seem to be able to get somebody open in the pass game. But the X factor always seems to be the run game. They're 6-0-1 when they run for at least 111 yards and 4-0 when they allow 107 rushing yards or fewer.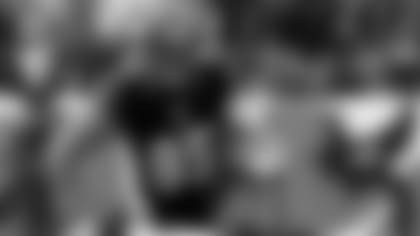 This is probably the last time you see Tyler Eifert on the field. But check back for the playoffs.
Hey bud....I am curious to know how likely it is that we will get Eifert back for the stretch run? Also with Andre Smith out who is backing up Newhouse? Will we grab son one from the street?  Chaz Bond, Columbus, OH
CHAZ: Join the club. Eifert has to be the biggest question since late last month.  Nobody knows. My gut says he won't be back for the stretch, but is back for the playoffs. The plan looks to be Newhouse playing for Smith and left guard Clint Boling backing up Newhouse with Mike Pollak moving to left guard. Even though Boling played his first snap at NFL right tackle last week, some think that may now be their best five.
But Newhouse deserves a shot after holding up against J.J. Watt and this is a guy that knows all about playoff runs after making 31 starts in Green Bay. Newhouse is a nice guy to have in the bank. They signed well-traveled guard-tackle Jamon Meredith on Tuesday for strictly emergency purposes.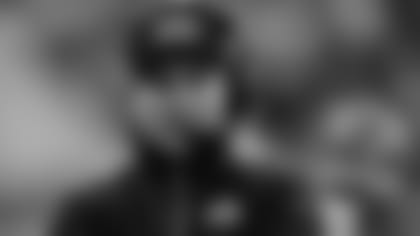 What hasn't Marvin Lewis seen in his 12 seasons as a head coach? Vikings head coach Mike Zimmer has no doubt asked what he has seen.
Greetings from Big Sky Country that helped mold Bill Kollar into a 1st Rd draft pick. With Marvin Lewis being the 2nd longest tenured head coach in the NFL and has been through the roller coaster of adversities himself, do you feel he would reach out to his two former coordinators that are going through not only the pressures of being first time head coaches but also the other tribulations they are facing with their current teams? Jake Strissel, Havre, MT
JAKE: The only other Bengal who played at Montana? Free-agent Kirk Scrafford, who in three seasons at the beginning of the '90s got some snaps in place of injured Hall-of-Famer Anthony Munoz.
No one works the phones like Lewis. He knows everyone and everything that's going on in the league. At the annual league meeting back in March both Mike Zimmer and Jay Gruden said they had spent some time bouncing things off Lewis in the first weeks of their head coaching tenures and I'm sure that process has continued. Especially since Zimmer has had to cope with the Adrian Peterson case and Gruden has had to deal with RGIII fallout. I'm not sure Lewis would be the first to make that call in those dicey situations, but he would certainly help if asked.
I saw a team playing very aggressive in the first half. Why did we go away from the quick 3 step drop and pass to the 5 and 7 step drops. . We also went away from the smash mouth running style to a more read option, slower attack? Why Terry Alderton, Ishpeming, MI
TERRY: I thought they stayed pretty true to getting the ball out of Dalton's hand with the quick stuff. The Texans' post-game quote sheet is littered with frustration at the quick drops that kept the pass rush at bay. Take a look at that long drive early in the fourth quarter and Dalton's three shots into the end zone to Green, Sanu, and tight end Jermaine Gresham. All three-step drops, if that.  The one to Sanu was against an all-out blitz and Dalton took one step and it was gone.
By the way, I agree. Dalton is at his best on the short drops. I think that's been a major improvement orchestrated by offensive coordinator Hue Jackson. In his first three seasons, Dalton had far too many deep drops. It's just not his style. He's a touch-feel-rhythm guy.
I think they stayed pretty smash-mouth. After middle linebacker Rey Maualuga's pick gave them great field position just outside the red zone to start the second half, they lined up Jeremy Hill and went straight ahead.
Even though Hill's 30-yard run late came off the zone read, it was pure power with right guard Kevin Zeitler pulling and Boling and left tackle Andrew Whitworth collapsing their side. And the most important run of the game, Giovani Bernard's twisting run right before the two-minute warning for what would have been a game-ending first down, was a lead play with Bernard following fullback Ryan Hewitt. The first down was wiped out when Hewitt was called for hooking linebacker Brian Cushing.
3rd generation Bengals fan, and my question is simple. This schedule, can we do it? Danny Ahlstrom, Salt Lake City, UT
DANNY: It will be one to remember, that's for sure. You have to believe a 3-2 finish to get to 10-5-1 gets them something. One thing about the Green-Dalton Bengals.  They play well on the road in December, where they are 5-2. They go 2-1 in their remaining three road games and split with the Steelers and Broncos at home, there it is. They've done it before, so they should be able to do it now.
First off I love reading the articles you write about my Bengals. Do you feel that with Andre Smith likely out for the season that they will sign a RT more capable than Newhouse. Thanks Devin Chappell, Atlanta, GA
DEVIN: Thank you to where there can't be many from Bengaldom. They signed a six-year journeyman guard-tackle, Jamon Meredith, on Tuesday to replace Smith on the roster. With four of his 24 NFL starts coming at tackle as a rookie, Meredith is most likely viewed as an emergency option if someone goes down.
If Newhouse struggles, the next move is putting left guard Clint Boling at right tackle, where Boling started nine games at Georgia, and putting Mike Pollak at left guard. Yes, Newhouse struggled mightily against Cleveland, but he played better against Houston and J.J. Watt and he's used to the December pressure cooker from 31 starts with perennial NFC North champ Green Bay.
The Meredith signing does make you wonder if they're not as high on 2013 fifth-round pick Tanner Hawkinson as they were when he was a rookie.
Has anyone brought up that it might have been AJ Green's fault on Dalton's pick six interception? I think he missed a read and ran a terrible pattern! Am I wrong? Bernie Barre, Fort Thomas, KY
BERNIE: Green took ownership of the pick right away after the game, saying he should have broken it up or, at the very least, shielded Texans cornerback Johnathan Joseph. It was an all-out blitz and it was already a short route, so I don't think you can blame the route or read. If anything, blame the blocking because there wasn't any for Dalton, who probably should have just fired it out of bounds.  And credit Joseph for jumping all over it.
Here's my question. Green had been killing Joseph on slants all day. That would have been a nice spot for one.
Hi there, I look forward to the weekly Hobson's choice...it is so refreshing. It seems that the Bengals fixed the run game on both sides of the ball, a major factor in the last two road wins. The stats dont do justice to this team, particularly on defense. I see now that the offense is consuming the clock on long drives, giving the defense time to rest and refuel. we are playing complimentary football and my only concerns,especially with teams that do stack the box and dare Andy to throw it, like steelers, in your opinion why run it in that situation and get tackles for a loss, throw the ball to your best received all day, would like to get your opinion on this. Kind Regards, Karim Badr, Cincinnati, OH
KARIM: You're right. Take what they give you. Teams dared Dalton to beat them when he didn't have Green and it worked in Indy. It also worked against Cleveland when Joe Haden took away Green. If teams are stacking the box, Green has to go off. He has to beat one-on-one. That's what Hue Jackson has been telling Green this year. They can't cover you one-on-one. And when they double him, that's where Bernard and Hill come in.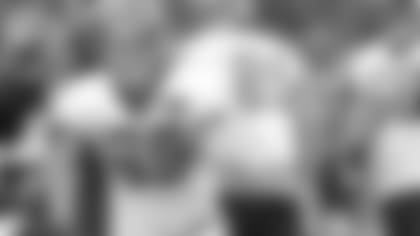 Rookie fullback Ryan Hewitt's blocking in the run game has been immense this season.
Love the coverage I get here in the Windy City. I've been a fan since the 70's and was fortunate enough to see in person (thanks pops) to witness Dan Fouts freeze in the '81 AFC Championship game. With the recent injury to Andre Smith do you feel our O line is deep and capable enough to handle the balance of our tough schedule to be able to impose our will to run the ball? Brian Gilbert, Chicago, IL
BRIAN: Thank you for the kind words coming out of the steam of the Freezer Bowl.
It's a pretty resourceful group. Witness Boling moving into right tackle for one snap in Houston. After they play the Bucs, ranked 20th vs. the rush, they go against the Steelers (10th) and Denver (2nd) at home, so they'll find out if their will wills it. I think they've got a more smash-mouth mindset than they've had before and it starts with Hue and Hew, two guys the Green-Dalton Bengals offensive line has never had.
Hue Jackson believes in that style and I think after some uncertain moments earlier in the season he has embraced it and he will leave it upon them by calling it. And there is Hew, rookie fullback Ryan Hewitt, who just blows up people. His lead blocking has been out of this world and makes things so much easier up front.
Two other guys the Green-Dalton O-line has never had? Bernard and Hill. Their talents send a wordless message to the trenches. Just get enough of a piece of a defender and the yards are going to be there.
It looks like this may be a smash-mouth Christmas.