Paul Guenther, who helped build the Bengals' No. 3 defense, moves into the big chair.
The readers are ready for a season in the sun.
I like most fans of the nfl and Bengals in particular ,can't wait for the season to start. I am very happy with the pick of Hue Jackson as the new offensive coordinator and think he will do a great job. I am however concerned that the defense might struggle with Paul Guenther as the new defensive coordinator.
Do you think that he is up for the challenge? There are so many story lines with this team,(good ones) that it is hard not to pull for them to reach the ulltimite goal. Let's us not forget that not to long ago it was the Bengals that took all the abuse, now it seems to be the other Ohio team. Let's get it done. Mark Landon, Marengo, OH
MARK: There's no question that Guenther is up for the job because he's got two huge things going for him. This is truly Mike Zimmer's scheme, but Guenther had a lot to do with its evolution as his right-hand man in the coaches' box on game days, particularly as his third-down specialist.
Plus, Guenther has an in-depth knowledge of the personnel as a guy that has been on this defense one year fewer than the longest-tenured player. Defensive lineman Robert Geathers arrived in 2004, a year before Guenther signed on as an assistant. He's best known for shepherding rookie linebacker Vontaze Burfict through his switch from the middle to WILL backer and transitioning Taylor Mays from safety to nickel backer on the shortest of notices because of injury. But he also worked with the leaders of this secondary (Leon Hall and Reggie Nelson) in his one year assisting secondary coach Kevin Coyle in 2011.
Of course, the jury is out on him because he doesn't have a track record in the job. Like any lifetime assistant in any line of work, he's got the stigma of not doing it on his own until he does it. But like a battle-tested presidential adviser, he's been through enough to be qualified for the job.
Hey Geoff, Bengals fan since '81, and I enjoy your coverage and assessments. Question: do you see the Bengals defense changing much with Mr. Guenther at the helm? Do the Bengals stay with the traditional 4-3 set, or will there be more 3-4 and multiple blitz packages.
I know it is situational for each game, but it seems to me that the defense was getting effective pressure with the front four last year without sacrificing the secondary coverage. My take is that if it's not broke, don't change it, but I would just like your inside take on it. Thanks, and thanks for the great coverage. Ryan "Irish,"  Flanigan, Ripon, WI
IRISH: Thanks for the tip of the hat. Even though Zimmer and Guenther are changing hats, it doesn't appear there is going to be much structurally different. This is still a 4-3 defense with a playbook constructed by Zimmer with a lot of help from Guenther.
It remains to be seen but my sense is there is going to be some philosophical differences when it comes to getting pressure. Zimmer used four-man rushes and covered with seven because he could. The front four has been that good. It still should be, but I think Guenther is a little more into matchups up front and while it still might be a a lot of four-man pressures, it sounds like there are going to be more variations of which four and from where.
Everyone has their blitz packages and Guenther may end up sending more than four more frequently than Zimmer just because he likes to be aggressive. But the one thing Guenther learned from Zimmer is to do what your guys do best, so that is something that will evolve the more they play.
G, eoff, What is wrong with Tyler Eifert? Is it the same issue (neck) that caused him to miss most of the playoff game? could this be a lingering issue? Also ill be in town next week for a big Fire Fighter convention. Who do i contact about maybe getting a tour of the stadium? Maan AboulhosTitusville, FL
MAAN:  Thank you for your service and I hope you enjoy the city.
I don't think anything is wrong with Eifert. All indications are he'll be ready for the first practice of training camp a week from Thursday at 3 p.m. at Paul Brown Stadium. From what he told the media, the reason he didn't practice this spring is because of a shoulder he dinged    on the first day that sounded like a bruise. He said it has nothing to do with the neck injury that limited him to three snaps in the playoff game.
Stadium tours are booked through Hamilton County at 513-455-4805 and must be set up in advance. Tours ($7 for adults, $5 for children, $5 for seniors) are held April through mid-July Monday through Friday from 10 a.m.-2 p.m. and usually take about an hour.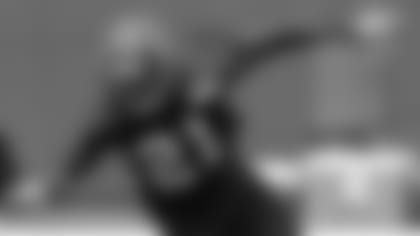 First-round pick Darqueze Dennard boosts the secondary.
I've been a long time Bengal fan dating back to 1974. My biggest concern right now for the up coming season is the defensive secondary. I feel that the Bengals defensive secondary is very weak and vulnerable especially at the safety spot. What is your views on this? Kenneth Dippel, Loris, SC
KENNETH: I have to disagree on that one. Everyone is back from a secondary on the NFL's No. 3 defense and they made a major upgrade in the draft with the selection of Michigan State cornerback Darqueze Dennard. Dennard had an excellent spring and showed he's close to competing for the third cornerback job.
Sure, you'd like to see more plays out of the safety spot, but they were encouraged by what second-year man George Iloka showed them in his first 16 NFL starts even though he had just one interception. They also made an addition at safety with nine-year veteran Danieal Manning that gives them depth with an experienced, proven player who has a rep for being able to get people lined up. He'll push Iloka, but the depth is good enough that Manning is also going to have to battle for that fourth and final safety spot.
Nelson is a solid, speedy player who has cut down on his mental miscues and is highly-regarded in the locker room as he has evolved into a leader. Profootballfocus.com  rated Nelson 18th and Iloka 22nd of 86 NFL safeties in their 2013 overall rankings.
There may be no Pro Bowlers, but they're far from "very weak and vulnerable," back there and I'd consider it a strength.
Long time Bengal fan. Do you think that Andy Dalton can run the quickened offense that Hue likes to run? John Mitcheltree, Cape Coral, FL
JOHN:  People no doubt are getting tired of me saying it, but the guy is more of a point guard than a pure passer. And you can win Super Bowls with point guards if you've got the bigs and the slashers to go along with him and the Bengals do. Dalton's strengths are feel and anticipation and a quick tempo should emphasize those traits. It would seem to suit his style.
Hey Geoff. Die hard Bengals fan here and read Bengals.com everyday. I believe the Bengals are set to have a great year. But I'm concerned Pittsburgh could be underrated and possibly upset Cincinnati's chance to repeat as division champs. If Dalton takes the next step this year I have no doubt the Bengals can win it all. Do you expect Dalton to have a pro bowl season? And can the Bengals sweep the division this year? Alex Borgerding, Columbus, OH
ALEX: I don't think Pittsburgh is underrated. They came a screwy play away in San Diego from playing the Bengals here in the Wild Card Game and they helped out their defense with a nice draft. Remember how everyone was scared out of their minds as the Chargers and Chiefs whaled away in OT?
But if you match up the two clubs, you'd have to give the edge to the Bengals when it comes to talent. Pittsburgh gets the edge at quarterback and maybe it's a wash at running back. But you'd have to give the offensive and defensive lines, wide receivers, and secondary to the Bengals.
That said, the Steelers are their biggest obstacles to an AFC North repeat. Like Bengals new offensive coordinator Hue Jackson, it sounds like the Steelers are looking to get back to their roots with a bruising running game and that makes quarterback Ben Roethlisberger even more dangerous. Get ready for two December brawls with Pittsburgh.
A running game should also make Dalton more effective and give him the best passing numbers of his career as he comes off last year's 88.8 career-high passer rating. He could have Pro Bowl numbers, but he's also got a lot of great QBs in front of him in the AFC when it comes to getting to Hawaii. Manning, Brady, Big Ben just to name three.
A sweep is always a longshot in the NFL's toughest division over the past decade. But there are some similarities to when the Bengals pulled off a 6-0 record in 2009 to win the AFC North.
They won two slugfests with Pittsburgh by virtue of a top five defense, caught a Browns team with a new coach and uncertainty at quarterback, and beat a Ravens team twice in 28 days because it shut down the run and made quarterback Joe Flacco one-dimensional. But looking for a sweep in the AFC North is like playing Lotto. It'd be nice, but life is still good if you win a buck.
With watching the Bengals closely over the last few years, it appears that the team doesn't like or know how to close out the game on offense. Are the Bengals practicing a 4 minute and 2 minute offense situations in practice? Nikki Jones, Atlanta, GA
NIKKI: They practice it. They practice everything right down to the Victory formation. It just doesn't look like it at times.
(Well, they practice everything except the Hail Marys. Somebody could get hurt.  But that didn't stop them from pulling off the M&T Miracle last year when wide receiver A.J. Green's 51-yard TD catch off a tipped ball tied the game on the last play of regulation before they lost in overtime.)
To me, closing out a game goes back to being able to run the ball. My opinion why they haven't been able to close out some games (most famously home games against Tampa in 2010, Houston in 2011 and Dallas in 2012)  is embedded in their 3.8 yards per rush average the past four seasons.
Example: Rewind to last Halloween Night in Miami and the Bengals stalking their third last-minute winning field goal of the month.  They've got a third-and-four from the Dolphins 36 with 1:35 left. But a shocking long pass to wide receiver Mohamed Sanu  is incomplete, only six seconds go off the clock, and Mike Nugent is forced to kick a 54-yard field goal to give the Bengals a 20-17 lead with 1:29 left.
If they had faith/effectiveness in the running game, they might have got the first down. Or, go play-action. But you have to run the ball there. Even if you don't make it, you get Nugent a few yards closer and, even more importantly, you drain 30 more seconds off the clock, and Miami probably calls their last timeout.
So when right end Michael Johnson sacks Ryan Tannehill on the first play of the ensuing series with 1:11 left, the thing is over. But Miami regroups with their last timeout, kicks the tying field goal, and wins in OT.
That's not screwing up the two-minute drill. It's not having enough confidence in the running game to finish it off. So you have to like the way Jackson and head coach Marvin Lewis are talking about emphasizing the running game.
How will playing time be distributed to our running backs this up coming season? Specifically Bernard and Hill. Ant Fed, Williamstown, N.J.
ANT: Jackson isn't going to advertise it, but you could almost see it close to an even split. Giovani Bernard is the starter, so add about 60 more carries to his 170 from last season. That gives him 230 for the year, about 14 carries a game, and I'm not sure they want to run him even that much. At 5-9, 205 pounds, they want to protect him as well as use him in the passing game. But that sounds about right. Last year he ran it 15 once (in Buffalo), 14 twice and 13 three times.
Last season Bernard and BenJarvus Green-Ellis (220) divided 390 carries. It sounds like the Bengals are going to run more than that this year, so figure rookie Jeremy Hill to get most of the other 230 to 250, but I wouldn't be surprised if Jackson asks the third back to do more work than in the past in order to spread the load, whether that be BJGE or Rex Burkhead or whoever.
But until we see Jackson work, that's a guess.
(Last Bengals rookie to get 200 carries? Of course, Corey Dillon in 1997.)
Geoff, these Q&A pieces are great. I read them every chance I get. As a Bengals fan AND an Andy Dalton critic, can I openly ask Bengals fans to stop asking about AJ McCarron? Yes, we don't have an elite Quarterback in Andy Dalton, but let's reel in the expectations for the Bengals fifth round pick. McCarron isn't even close to Andy as a prospect coming out of college. He's years away from seeing an NFL field and it would take some strong development for McCarron to even be the average NFL starter that Dalton is. Everything isn't black and white. We don't have to love or hate Dalton. It's not Elite or Bum. Not extension or cut. There's an area in between where we can expect more of our Quarterback, and at the same time, we appreciate that fact that this team isn't in the basement of QB play. Relax, Bengals fans and WHODEY?! Joe Goodberry, Niagara Falls, NY
JOE:  You pretty much hit it right on the head. There is more gray area in the discussion of quarterbacks than in the archives of the Buffalo News, a publication where you have no doubt had the pleasure of reading the great sports columnist Jerry Sulllivan.  Thank you for your continued interest.
I really liked when Trevor Robinson was in at center. What is preventing him from being considered for the starting job? Is it his strength, size or knowledge of the game? Phillip Dority, Ruston, LA
PHILLIP: Robinson showed he was strong enough, big enough, and smart enough to play the position in his rookie year of 2012 when the Bengals were 5-2 in his seven starts while averaging 144 rushing yards per game. But after he hurt his shoulder in the 2013 offseason, they apparently felt like he didn't regain the same form and are looking for the guy they had in 2012.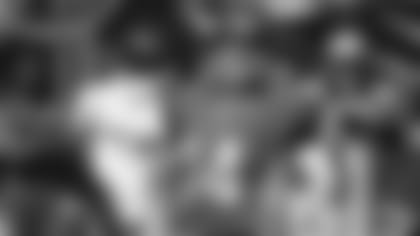 Mechanics, and not arm strength, have been the emphasis of Andy Dalton's offseason efforts.
With Hue Jackson's offensive scheme, we'll see a lot of play-action vertical from Dalton. Is he better on deep passes in play-action then his typical drop back or shotgun? I figured you would know since YOU'RE THE MAN. Jonathan Jeffries, Huber Heights, OH
JONATHAN: No, I'm just a scribe. Let's check him out on profootballfocus.com, where it says Dalton averaged 8.9 yards per throw off play-action and seven yards per no play action, which suggests he's better off the fake.
That's not really the question, though. No matter whether it is play-action or drop-back, the goal is to improve his deep-ball accuracy. Dalton, Jackson and quarterbacks coach Ken Zampese have said that his arm strength isn't a problem and Dalton felt like he proved that when he went to train with quarterback guru Tom House back in March. By tweaking his follow through, the angle of his arm, and the movement of his lower body, he saw a big improvement in the deep ball.
It really is a gray area. The big knock on Dalton from the pundits has been his arm strength and, yet, among quarterbacks that took at least 75 percent of the snaps last season, PFF rated him the second most accurate deep passer behind Peyton Manning on passes of at least 20 yards.
How is Dane Sanzenbacher looking going into training camp with Andrew Hawkins gone does he stand a better chance to have more playing time this season? Caitlin Lentz, Holt, MI
CAITLIN: Sanzenbacher had a good spring showing his hands and reliability are still his main assets. He'll have to win a preseason scrum with guys like Cobi Hamilton and seventh-rounder James Wright and if he does he'll be playing a lot more than last year, when he caught six balls in 10 games.
Hello, can you explain something about Training Camp? How do I get under the tents by the entrance where the Players come in for practice? Last year I had my 5/3 reserve pass and they put us up under it, but one day I had it and they didn't. Thanks. Stephen Penny, Milford, OH
STEPHEN: Like last year, the first 53 people showing up at the gates for each practice with a Fifth Third card get reserved seats in the bleachers. One day in training camp those people will be upgraded to watch practice from the V.I.P section under the tents by the entrance. That date has yet to be determined, but check Bengals Facebook and Twitter for an announcement.
Do you believe andy Dalton will get a new contract before the season opener.or next year? Thank you Matthew Bolin, McAllen, TX
MATTHEW: Yes, but I'm just like both sides in this negotiation. No one really knows how it is going to grind out. They have spent the offseason talking and the vibes would say it's positive.
From Marvin Lewis to Hue Jackson to A.J. Green, the Bengals have made no bones saying he's their guy and want to get a big piece of the future locked up with Green on deck. Meanwhile, Dalton is a bright, committed guy who understands he can't take all the money if the team is going to continue to stay competitive. It sounds like they'll come to a number, but who really knows? 
Going back to what Bengals president Mike Brown said in March and what Dalton said this spring, both sides want to get it done yesterday. No doubt they'd love to get it done before the first training camp practice on July 24, but lately the Bengals do their big extensions (Geno Atkins, Andrew Whitworth, Leon Hall) the last week of the preseason.
Hi Geoff, Thanks for answering my questions this week! Have the coaches, mainly Hue, been emphasizing Andy stepping up in the pocket more this season? It seems like he resorts to throwing off his back foot at times instead of stepping up into the crease of the pocket. He might be able to save some sacks from occurring that way. Also, who has been the biggest surprise this offseason that has the potential to be a dark horse to make the roster?  Rich Hidy, Cincinnati, OH
RICH: That is something that is stressed all the time as part of his mechanics and it was something he worked on with House as far as his footwork. What the Bengals have been stressing more than anything is for him to have more urgency in his drop so that he's in the pocket faster so he can make his decision-making quicker and cut down on sacks.
Some rookies to keep an eye on to crash the roster: Free-agent guard Trey Hopkins out of Texas, seventh-round wide receiver James Wright out of LSU and free-agent fullback Nikita Whitlock, a converted nose tackle out of Wake Forest.
Hey, Geoff! With the departure of Michael Johnson, we can all assume that we'll see more of Margus Hunt, but how much more? We all know his greatest strength is probably blocking kicks. With a year of development under his belt, will we see more of Hunt on special teams? Alex Perkins, Anaheim, CA
ALEX: Hunt's playing time is going to depend on how he plays in pads in the preseason games. Defensive line coach Jay Hayes thinks he's improved this spring because over his rookie year because they've taken more off his plate and let him just concentrate on playing left end and nothing else. Hayes will be surprised if Hunt doesn't show the same improvement in pads but that will play out in August.
Special teams coordinator Darrin Simmons had your answer on Hunt's role with his group when he sat down with Bengals.com in late May:
"Margus was a factor last year. He didn't block any kicks, but he was a major factor in some good pressure and he was the set-up guy a little bit. You go with the hot hand in Carlos (Dunlap), who blocked two and we were close on many more. I expect Margus to be in the middle of that mix this year. He was more of a set-up guy for Carlos. Carlos is a unique athlete. He as long as you can get, too. Everyone wants to be down on Margus because he didn't block any field goals, but he was effective. He'll have his day in the sun. There's no doubt about it."
I'm born a raised in the great state of Texas but I'm been a loyal bengals fan since the 88-89 season. I want ask you do like the scheme of the new offense is headed under Coach Hue ? Think it's gonna be a nice fit for the bengals . Also have they ever consider putting Ray Malugua back at will and let Burfict play the Mike ? Joel Scott, San Antonio, TX
JOEL: I'm a big fan of any offense that emphasizes a physical running game and plenty of runs to keep heat off the quarterback and set up big passes. So, yeah, it sounds like a great fit.
If Maualuga isn't a middle backer, he's a SAM not a WILL and that's where he played his first two years in the NFL. But they feel like he's played his best ball in the middle and is a reason why they've been stingy on first down and against the run. Burfict never played anything but the middle until he got here, but has adjusted so well to WILL that they feel like their best lineup on first and second down has both him and Maualuga on the field with another outside backer.
Why do you think that there is hatred surrounding Daltons future as a Bengal? He's had three great years with us and already we are making leaps and bounds with him as a QB. I find some of the great QB's in the past have had playoffs slumps but it seems like Andy for some reason gets more of the controversy, can fans and writers really not see his potential or am I crazy for thinking he is headed to greatness? Nathan Shearer,  Connellsville, PA
NATHAN: At the risk of sounding like a fedora-wearing, cigar-smoking, flask-bearing scribe taking the train into Cleveland to watch Otto hook up against Sid Luckman  circa 1948, it is the world we live in. It's always been easier to hate and now it really is with the flash of a phone. You don't even have to dial or buy a stamp.
Can you imagine what Ken Anderson or Boomer Esiason would have endured in a Twitter world? They didn't come close to doing what Dalton has done in his first three years when it comes to wins and TDs.  Yeah, Andy gets his share of controversy but everybody does nowadays. A hazard of the occupation in the 21st century.
Hello Mr.Hobson. Just wanted to touch base on James Wilder Jr. He was a highly recruited running back and linebacker out of high school. He was expected to go in the 4th or 5th round of the draft because of his upright running style and off field issues when he was 19 and 20 (same knock on Jeremy Hill). Then went undrafted when he ran a 4.86 at the combine instead of the expected 4.57. In the handful games I saw of him in college, he was a beast. Averaged 7.0 yards per attempt in a time share situation. I was very happy when the Bengals got him as a CFA and thought he was our best CFA signing. Heard on this site that he won the award for best conditioned player on the team during OTA's. Assuming that means he is running in the 4.6's... What do you think are his chances of sticking to the backfield ahead of BJGE and Rex Burkhead? I think that BJGE and Burkhead are the same guy and are just smaller versions of Hill. Wilder at 6'3" and 235 pounds is a different animal. I think he can be an asset as a bull in the backfield in goal line situations. Or what do you think of putting him on the practice squad and transitioning him back to LB? I don't like the practice squad option as much since his right are essentially not owned by the Bengals and he is essentially a free agent. Vaheed Novbakhtian, Santa Fe, NM
VAHEED: The Bengals don't hand out any conditioning awards, but they keep careful accounting of what goes on in their weight room. He has impressed some peopIe here. He's got an NFL body and he's got pedigree. But there are some red flags, such as the time-share situation and the speed.
He'll have to show more speed, as well as catch and pass protect in the preseason, so it's hard to see him supplanting guys that have showed they can do those things like Burkhead/Green-Ellis. But let's wait and see how he performs in the games. If he's that good, it will be obvious. But they only keep four running backs and   Cedric Peerman is a special teams captain, so it looks like there is just one spot.
A position switch for Wilder on a team that has plenty of linebackers is pretty doubtful.
Do you think the Bengals have a chance of re-signing AJ long term? Brandon Oka, Kahului, HI
BRANDON: Yes. They've already started the process by exercising an option for 2015 that pays him $11 million. And Green is why they want to keep the Dalton deal reasonable.  
I know this isn't possible but I would love to see the speedster Billy Hamilton return punts and kick offs...ever heard of Dante Hall with KC Chiefs? Thanks Jeff love reading about the Bengals. Tim Collins, Fishers, IN
TIM: I've heard of Dante Hall. He was 187 pounds. Run Billy Run is 160 pounds. To be kind. He's 160 only after they water bucket him and pie him after a walk-off win. I love Billy Hamilton. He's the reason I went to the Reds game the other night. But I'm afraid 150 National League games are going to break him in two, never mind 11 guys on an NFL kickoff.
I'm sure you're tired of Andy questions....and I apologize about another but I hadn't seen this one asked.....what happens if we dont re-sign Andy to an extension, win the wild card...but it's good Andy against lesser teams and bad Andy in marquee /primetime games and one and done in the playoffs with another terrible game from him?...do we sign him back, go to aj or draft another qb?  Shaun Emlinger, Texarkana, TX
SHAUN: No apologies needed. Good question. If you can't sign him now, you really won't like the unrestricted free-agent number for a guy coming off four post-season games in four tries.
Do you think teams like Tampa with Mike Glennon, Houston with Ryan Fitzpatrick backed up by rookie Tom Savage, Tennessee faced with the Jack Locker question may be more than a tad interested? At that point you'd be looking to draft one, but you'd still be picking only about 20. You may have to franchise tag him for a year, but that would really foul up your salary cap because it's such a big number.  
Geoff we meet once at the 08 training camp were you signed my hat and took some time to talk. Who are a couple of realistic longshots that we could see make the roster after strong camps? For example, Jason DiManche last year. Also what's the chance of Quinn Sharp beating our The Nug? Really enjoy reading your Hobson's choice posts. Thanks and keep up the good work. Dustin Meritt, Manhattan, KS
DUSTIN: I'm sure your hat's plummet in value rivals the fall of the '14 Bosox, but thanks for still talking to me.
Hopkins, Wright, and Whitlock look to be the late-round rookies or free agents that have the best shot to beat the odds. They really like Sharp and the preseason won't be one long, easy chip shot for Nugent. But it is Nugent's job to lose and something surprising would have to happen for it to go the other way.
Will the Bengals draft offensive tackles in the 2015 draft. They need to update their offense. Michael Gillman, Brookville, IN
MICHAEL: It wouldn't be surprising if an offensive tackle is already at the top of their board for the 2015 draft. Since taking Levi Jones with the 10th pick in the 2002 draft, they haven't gone longer than four years without taking a tackle in the first or second round. Andrew Whitworth was a second-rounder in 2006 and Andre Smith was a first-rounder in 2009, so they're overdue.
Geoff, I hear all this talk about coach Lewis and how he should be fired if they don't win a playoff game. Am I the only one who remembers the decade before he was hired? I say beg him to stay as long as possible! Mike Kroeger, Cincinnati, OH
MIKE: Mike Brown seems to have a pretty good idea based on contract extensions.
Hey Geoff . We all keep talking about the weapons on each side of the ball, whom are no doubt strong. But with the changes to the coaching staff, like a young and inexperienced RB coach how much will that affect Marvin's game day decisions and does that mean he will have to be more involved in play calls?  Ben McCollum, Hamilton, OH
BEN: No. New running backs coach Kyle Caskey may be new to the position, but he has been closely involved with the offense since he came on as a computer guru breaking down everything but lunch the past five seasons.
But that doesn't matter. The play-calling is strictly Hue Jackson's show and it would be no matter if the running backs coach was the first-year Caskey or the 29-year Jim Anderson. No doubt Jackson will keep Lewis apprised of his plans and he'll listen to what Lewis had to offer and he'll do what the head coach says. But Lewis lets his coordinators coordinate.
WhoDey Hobson, You sir are more than just a Scribe. I check my beloved Bengals web site almost daily, especially now during the "dark season" hoping you have been working feverishly to bring new light to the masses. I feel a need to help Mr. Parker reconcile his FANATIC side with his logical, "grasp on reality" Mr. Hyde side! I have been a devout (Read Fanatical) Bengals fan since 1969. Greg Cook and BobTrumpy were my heroes. I was 12 and all the other kids wanted to be Bart Star in our backyard bowl. Every time Billy Lyons made fun of my Bengals I had to go four doors down and apologize to his mom for fighting, then Billy would do the same. An hour later we would pick sides and play more football!
Nothing has really changed since then. I have been disappointed more times than I can count and equally ecstatic when we beat the Broncos or the Pats. I don't fight with Billy Lyons anymore though. Twice to the Super Bowl and twice we were beaten by the third best quarterback in history.... That's right, I said it, Ken Anderson and Boomer, 1 and 2 or 2 and 1. No matter man. I have had new heroes every season since, this year (and the past 3) Andy and company!!! So Mike, I guess you could change horses and find some solace with the Broncos or the Pats. They are great teams, but the Cincinnati Bengals are the BEST football team on the planet and you will hate yourself in February when the Bengals win the Super Bowl! Don't give up Mike! My team has been the best team for the last 46 years! WhoDey !!! (Oh, Geoff by the way, I think Big Whit comes back like gangbusters and has anothe r pro-bowl year added to his quiver. The man is a real leader!) Tony Winter, Warrensburg, NY
TONY: I don't know if Billy Lyons is still spending his time in the beautiful Capital Region of New York State (nothing finer than Lake George), but you may have the last laugh on him this year.
Why haven't the Bengals made single game tickets available for the last 2 home games of the year? I don't remember that being done in previous years. There is no legitimate reason to not have the tickets available. I'm very frustrated as I want to come to the Bengals-Steelers game on Dec 7 and am afraid I'll somehow get shut out on tickets since the Bengals are holding back those tickets. James Morgan, Chesapeake, VA
JAMES: The PBS games against Pittsburgh (Dec. 7) and Denver (Dec. 22) have been a popular sell as part of packages, and the Bengals are looking to satisfy those demands first. This has been done in the past, so nothing is new. But don't worry, the final two games will be available on a single-game basis soon.