Michael Johnson lined up back in stripes after the Bucs released him.
Hope all is well. One thing that I haven't seen widely discussed is the impact that this Free Agency period could have for the Bengals draft next year. My guess is they lose one of the safeties, one of the Wide Receivers and Andre Smith for sure. With that being said, the positive thing about potentially losing some of those guys is they will bring in some compensatory picks next year.
I'm not saying I hope it happens, but with the amount of possible free agents and the fact that they can't pay them all I'm being realistic. Another thing I'm not sold on is using the franchise tag on either Reggie Nelson or George Iloka. Don't get me wrong, I like them both.... But I just can't see the Bengals paying a safety $10 million when it has never truly been a position they greatly value. Sean Walls, Glendale, AZ
SEAN: All well, thank you as the NFL ushers in its new year next week with free agency. You raise a good point about the compensatory picks. The Bengals are very mindful of the league formula that doles out draft choices from the loss of unrestricted free agents. It's why when they go on the market they almost exclusively look at players that have been cut rather than UFAs.
For instance, last season the Bengals signed right end Michael Johnson and linebacker A.J. Hawk after they had been cut. That didn't count against them when they lost unrestricted free agent right tackle Marshall Newhouse to the Giants. So they'll probably get a fifth or sixth-rounder for Newhouse. If they had signed a UFA, they wouldn't have received anything for losing Newhouse.
When you think about guys they've nabbed in the fifth and sixth lately (Marvin Jones, George Iloka, Kevin Huber, Rex Burkhead), that's not throw-away stuff.
I agree with you on Nelson and Iloka and would love to have both back. But I think giving anyone a franchise tag at any position this season would have caused more problems than it solved.
Here are the three sticking points: the franchise tag virtually assures you'll never get the guy to re-sign the next year and he's gone, the tag would upset the pay structure and probably cause some ill will in the locker room, and it would prevent you from signing a couple more of your own guys to long-term deals.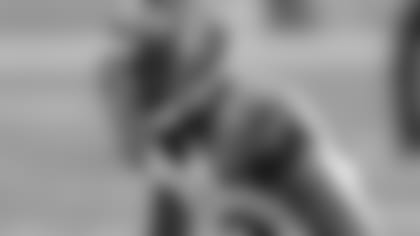 The thinking is Darqueze Dennard is back for training camp.
Any word on the status of Darqueze Dennard's recovery? After picking up a few games worth of experience and a reasonably likely loss of Hall, having Darqueze ready to play in Week 1 would be very important. Joel Herzig, Brooklyn, NY
JOEL: Dennard did a pretty good number on his shoulder when he fell on it Nov. 22 in Arizona and is coming off the three-month anniversary of his surgery. All indications are he'll be back for the first snap of training camp.
He may be back sooner than that for a spring camp or two, but why? In fact, why should anyone be out there in the spring with no pads when the only thing that can happen is a guy can get hurt and be lost for the year before it starts? Someone has to explain that one to me.
Hey Hobson, I have 2 questions. 1 is that what are the chances of Kenny get inducted into the call with a couple of year will me? 2 is that are the Bengals putting great effort to re-sign Mavin Jones? Thanks. Drew Zimmer, Middletown, OH
ZIM: After talking to a number of Pro Football Hall of Fame senior committee members last year, I wrote a story that said Ken Anderson would get in by the year 2025. With Ken Stabler, another senior quarterback from the '70s getting elected last month, that time frame may be slightly sped up. The committee is certainly aware of Kenny but he probably won't get into the Hall for at least the next couple of years because the senior committee won't take another QB so soon. While Stabler is more than a deserving candidate, there are guys on the committee that realize Anderson's credentials are just as worthy.
It's my best guess the Bengals plans to make a run at as many of their free agents as they can.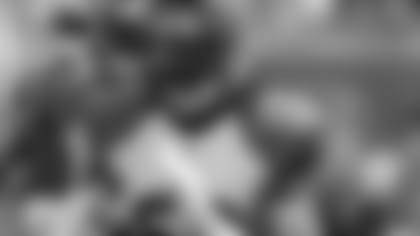 Starting SAM backer Emmanuel Lamur is a free agent.
If the Bengals do not have the money to sign all of their Free Agents, who should they not sign? Is there a priority for them? Do they need to add LB to cover suspensions? Jim Mullineaux, St. Louis, MO
JIM: I'm sure they have a priority list and I imagine it would revolve around the guys that play the most, the starters and regulars. They need linebackers not because Vontaze Burfict has been suspended, but because one starter, Emmanuel Lamur, and one regular, Vincent Rey, are free agents.   
Hello Geoff, what do you think of the possibility of the Bengals drafting DT Andrew Billings from Baylor if available with the 24th pick? Domata has had a solid NFL career but his production has slipped vs the run and an upgrade is needed at the nose position. George Williams, Arlington, TX
GEORGE: You'll get an argument from the coaches about slippage from Peko. They see him as a solid guy. I mean, Peko played half the snaps, most of them on run downs, and they finished No. 7 in the league against the run while he threw in a career-high five sacks. And he's started 102 straight games. The guy's gold, George, gold. He's not done yet.
Sure, he's also 31 and they need an infusion of youth at D-Tackle, but I don't think they need it in the first round. They already have two guys they groomed last year as rookies, fourth-rounder Marcus Hardison (one of those compensatories) and CFA DeShawn Williams, after both came off outstanding training camps.
So I think you can keep No. 24 open for something else. Maybe down the line they could get one, but it's doubtful he'll be ahead of Hardison and Williams working behind Peko and Atkins. And I could see them re-signing big run stuffer Pat Sims with free agent Brandon Thompson rehabbing his ACL.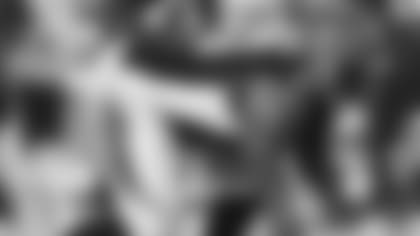 Don't forget last year's fourth-rounder, Arizona State's Marcus Hardison.
Geoff, Thanks for keeping us up to date with the latest in Bengals news and activities. Could you see any possibility of the Bengals attempting to sign Jim Lauriniatis? With his leadership qualities and still being a very good player, he could do wonders to help with the growth of Dawson and even Burfict. Rick Scott, Cincinnati, OH
RICK: Thanks, Rick, but I don't think that's going to make the news. At least not soon. They've got high regard for Laurinaitis, but they've already got a well-traveled veteran in Hawk and the sense is they're trying to young it up in there. And they think they can get something out of Dawson. Plus, NFL Network draft guru Mike Mayock thinks this is a pretty good class of backers and you can get good ones in the middle of the draft. Now, if Laurinaitis stays free for a while and the draft doesn't work out, they could always re-visit it.   
Hey Geoff, love your work! I just wanted to know who do you think the Bengals take at 24 now that the combine is over? If a DB falls I think we take him since the draft is going to be so deep on the D Line. The draft is so deep defensively I think a lot of really good players are going to fall, it's going to be crazy! What do you think? Chase Sallee, Louisville, KY
CHASE: Thank you for writing. Everyone is saying it is such a deep defensive draft. My guess is they'll take whatever premium position falls at that point in the draft. If there is a run on down linemen, there'll be a corner. If there's a run on corners, there'll be a down lineman. Now watch them take a receiver.
Geoff, Hope you are enjoying your week. Just once, I would love to see the Bengals make a move on some quality FAs, to help get us over the hump. I believe in building through the draft, but you can't argue with what the broncos did. Embarrassed by the Seahawks in SB XLVIII. They went out and signed a few FA that made a difference. Why can't we go all out? It's nice to lead the NFL in least amount of dead salary cap money. How about a championship.  Maan Aboulhosn Titusville, FL
MAAN: Always have a good week. All seven days can't be bad. I just don't see a big push like that happening. When it comes to free agency, there have been too many Antwan Odoms and Antonio Bryants in their past and not enough Bobbie Williamses.
Plus, this five-year stretch, the most successful in franchise history, mirrors their least amount of free-agent activity. Why tinker?
I hear you. But you can do it any number of ways. Look at that Seattle team that did the embarrassing to Denver. Like the Bengals, it was mostly a homegrown team. Yes, they traded for running back Marshawn Lynch and gave a one-year flyer to defensive tackle Mike Bennett that struck gold. But of the four teams that made the conference championship games in 2013, Seattle had the fewest UFAs.  
Hello Mr. Hobson, do you see us letting Marvin Jones Adam Jones or George Iloka walking out the door without some kind of offer with the salary cap increasing? George Bailey, Las Vegas, NV
GEORGE: I don't see them walking them out the door empty-handed. I think the Bengals try to get as many guys back as they can. As long as they think the numbers make sense, they'll be in there pitching.
And that is the definition of free agency: one person's number could be another man's salvation or sentence. Let's see what happens.