A solid veteran cornerback like Leon Hall is worth his weight in the salary cap.
For 9.6 million and 2 first round corners on the bench why do the bengals keep Leon Hall who gets exploited by young speedy receivers. Watch the tape both den nard and Kirkpatrick were drafted for this but the bengals refuse to get younger and faster. It is just not what good football teams would do. Ken  Lairson, Trenton, OH
KEN: Back in the day, one of the major reasons the Bengals were a bad team is because they never drafted corners in the first round and when they took them in the second round or later, they force-fed them into the lineup right away, where they got burned and had their confidence shaken because they weren't ready or weren't good enough or both.
How far do you want to go back? How about '92 with Leonard Wheeler and keep going with Marcello Simmons,
Forey Duckett, Corey Sawyer, Artrell Hawkins, Mark Roman and Keiwan Ratliff? The only solid pro was Hawkins, but he took a while to develop because he had nobody in front of him to learn from.
This is what good teams do. They draft corners in the first round, they don't force feed them, and they stack the good ones. If anything, they should have played Dennard more as rookie last year because we have no idea what he can do from tape on 61 snaps, although the coaches have a pretty good idea he's a good one from watching practice.
You certainly need four good corners in this day and age and with Terence Newman gone, they're down to four with Hall, Adam Jones, Dennard, and Kirkpatrick. And Hall and Jones are the only ones proven during a full season.
 Hall was their best all-around corner until his worst season last year. There are a lot of reasons. Age is one, and there is also the fact his offseason was engulfed by rehab instead of football. Before Kirkpatrick played well in the last couple of games last season, there were questions about him, too, and he's got to prove he can string together a season, but it looks like he's there, doesn't it?
Hall is smart, a hell of a leader, and if he's not a starting corner anymore, he's certainly a solid nickel player. You don't give away players like that at that position. I'd argue the opposite. Good teams keep their solid, experienced corners. If he has the same kind of year, then you make a decision. Not when the guy who was your best corner until he got hurt in 2013 has one bad year. For what he means to this team and this defense, I think he's still a bargain.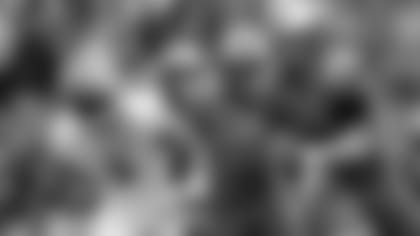 The Bengals are banking on rookie tight end Tyler Kroft's blocking to upgrade their two tight-end sets over last season.
Geoff, now that the draft is in the bank and the UDFAs have signed, at first glance who do you think of all the newcomers will have the biggest impact this year? And have we done enough this offseason to get over the playoff hump? My own view is we didn't do enough at WR either because the draft board didn't fall our way ie Lockett, or we are betting heavily on Jones returning to form? I'm not sold on Alford yet, if he can't play WR then Tate is still more valuable. I do think defensively we got better, stronger up the middle from line to linebacker to defensive backfield. Mike Pantano, Cincinnati, OH
MIKE: The only way they get over the hump is if the core players play like they're supposed to play in prime-time and big games. Andy Dalton can't have a 2 rating vs. Cleveland, A.J. Green can't fumble in the last four minutes in Pittsburgh, Hall can't get run by against the Steelers, and they can't give up 147 yards rushing at home against an average club like Carolina. Unless they had access to a top five pick, they weren't getting a game-changer-over-the-hump guy in the draft.
The thing the Bengals get banged on in this draft is it was a great draft for 2018, but lousy for 2015. The critics point to two guys they had access to that maybe could have put them over the top. One was the man that you mentioned, Kansas State 5-10, 180-pound wide receiver/ returner Tyler Lockett, who went at the top of the third round, as well as Nebraska rush end Randy Gregory out of Nebraska, who went a few picks after the Bengals took Oregon left tackle Jake Fisher in the second round.
But Gregory had so many ifs that it was almost laughable. Between his character and his weight, how could you project him? If you just put his hand on the ground, I  guess you'd get a six or seven-sack guy, but would you? College pass rushers are so difficult to project in the pros because of the size difference and would he be available?
They could have traded down from No. 53 to get Lockett, if they knew he was going to be there at No. 70. Or, they could have taken Fisher at No. 53 and then traded up from No. 85 in the third round to get Lockett and that would have not only helped them this year but would have softened the blow for when the Bengals' top three receivers come up for contracts after this season
But if they traded up to get Lockett, that probably would have cost them both tight ends they drafted, their top-rated tight end they took at No. 85 in Rutgers' Tyler Kroft and fifth-rounder C.J. Uzomah.
The thing working against Lockett in the Bengals draft room was his size. They've seen Marvin Jones work on his surgically-repaired feet and they must be satisfied. So, yeah they are better with Jones and a young tight end that is going to give then more than they got from the second tight end last year, which was nothing. The big thing with getting Kroft is it allows Ryan Hewitt to block primarily as a fullback, a guy some at Paul Brown Stadium think is the NFL's best fullback.
Does it put them over the hump like Lockett may have? Having Hewitt in front of Jeremy Hill teamed up with Marvin Jones and Tyler Eifert for the first time just might. And who is to say Lockett makes an impact? Few rookie receivers do. Maybe as a returner, but in 2015 they already have a Pro Bowl returner in Adam Jones.
So, who knows if there was a difference maker? But I think they got better on offense with those moves if everybody is healthy. They are a two tight-end team again.  And I think they made nice moves in all four defensive spots in the draft (D-Line, backer, corner, safety), but if Burfict's knee doesn't bounce back, they're back where they started the playoff game.
All that said, the rookie with the biggest impact is probably going to be Fisher. He'll be the first offensive lineman off the bench and he'll play in the heavy packages as an extra tight end. Kroft is also going to have an impact because he'll play a lot of snaps and then I think fourth-round corner Josh Shaw emerges as a valuable special teamer at gunner as well as a guy that plays on all four special units as a rookie.
As for the college free agents, it's going to be hard for any of them to make it, but keep an eye on Oregon corner Troy Hill and Clemson defensive tackle DeShawn Williams. They both had a good rookie minicamp.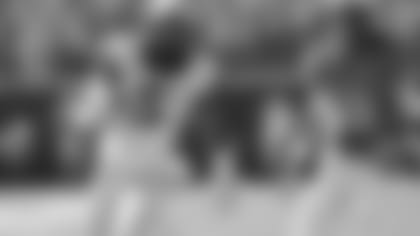 West Virginia rookie wide receiver Mario Alford hopes his 4.25-second 40 speed jets him into a roster spot.
What borderline players do you think will make the final 53 man roster or practice squad? Parker Orr, Hamilton, OH
PARKER: I think I'll go chalk right now and side with the draft picks: Third-round P.J. Dawson at linebacker behind Vontaze Burfict, Rey Maualuga, Vincent Rey, A.J. Hawk, and Emmanuel Lamur; Sixth-rounder Derron Smith at safety behind Reggie Nelson, George Iloka, and Shawn Williams; Fourth-rounder Marcus Hardiston at defensive tackle; Seventh-rounder Mario Alford at wide receiver, and Uzomah at tight end.
And, maybe, if they keep six corners Hill has a shot at being the sixth. At the moment, he seems to have the best shot of any of the CFAs of making it.
Hey Geoff, lifelong Bengals fan out of Shelbyville, Indiana. Straight-shot down I-74. Hobson's choice is my favorite Bengals coverage. First question, do you think Paul Dawson will be as big of stud as I do? I was tickled to death when we choose him with our compensatory pick from M.J. at the end of the third. He was on my draft list from the get-go. I believe he can contribute right away. I was also please with Kroft. I think he has the ability to become a big name all around pro tight end. Do you think he will make any splash in the passing game as a rookie? Do you think he has the ability to become a play-making tight end? Cale Smith, Shelbyville, IN
CALE: Thanks for the kind words from the Hoosier state and the birthplace of Larry Joe Bird.
I agree with you on Dawson that he'll be a factor right away. The thing you like hearing about him is that he's got the instincts and that's why he makes so many plays. That's how Burfict does it and, like Dawson, he doesn't have the great measurables. I was surprised Dawson isn't bigger when I saw him in person. He looks a little light, but you can tell he's a serious dude. I think they got one there.
They agreed with you on Kroft,  but I haven't seen enough of him to make any kind if prediction. I know this. He doesn't have to be a playmaker this year opposite Tyler Eifert. He just has to be a threat and be a competent blocker against the big boys and they think he can do both, which is why they rated him their top tight end prospect.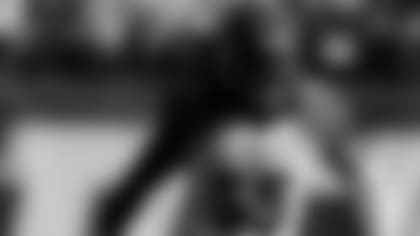 Biggest remaining question for Bengals this offseason: when will Pro Bowl WILL linebacker Vontaze Burfict be ready?
Hey Geoff, Thanks as always for your insights and willingness to keep the fans informed on the team! My question is about the health of Vontaze Burfict. What are the chances that he is starting for the team on opening day? Rich Hidy, Cincinnati, OH
RICH: Thanks a lot, Rich, for staying in touch.  Believe me, I wish I knew. To me, it's the last unanswered question on the list that started to unfold that last afternoon in Indy.
He's back at PBS grinding it daily with Paul Sparling, the titan of trainers, and Nick Cosgray, the master of the rehab redux. The problem is that after a  microfracture knee surgery (which he had in January), the patient can't do anything for a couple of months.
So at best, he's a long way away. A conservative guess is he won't be ready for the start of training camp and it's going to come down to the wire if he starts the season in Oakland on Opening Day or on the physically unable to perform list (PUP)  and is out the first six weeks of the regular season. But, he's a competitor and it wouldn't be surprising if he showed up in August ready to go.
But, no one knows. Everyone is only guessing on Tez.
Out of all 26 free agents next year are there any players that in your opinion you think right now will be extended for multiple years? Greg Luther, Cincinnati, OH
GREG: The number more applicable for the 2016 free agents, I think, is 11 starters and regulars. As we know, the Bengals timetable to extend players has historically been the week before training camp through the week before the regular season so it won't happen for a while. Four-time Pro Bowl wide receiver A.J. Green is the guy, obviously that falls into the Carlos-Dunlap-Geno-Atkins-got-to-get-him done category and I bet around Labor Day there'll be an extension announcement on him. You'd like to think they could also get their other young guys extended, such as safety George Iloka and wide receivers Marvin Jones and Mohamed Sanu. After that, let's see. And things can change the pending negotiations.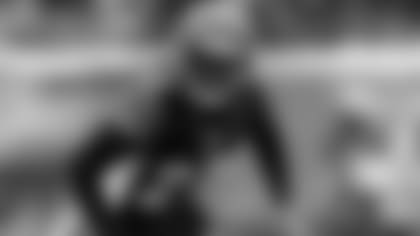 Dre Kirkpatrick is looking to string together a full year on the corner.
Hey Geoff, I'm interested to see how the roster pans out at conerback? What happens if Dennard and Kirkpatrick end up being the starters. Can they afford keep Leon Hall if he is not going to play special teams? Also what is the chance Whitworth tries to force a trade by sitting out camp? Finally, I say ban Brady for life or at least suspend for the year. What say you? Alex Borgerding, Pickerington, OH
ALEX: Like I say, you need four good corners and while Dennard and Kirkpatrick look to have all the tools, they have yet to truly be in the kiln of a season-long playoff chase and have not done it over the long haul. They still have to do it over a season. You just don't toss away a guy like Leon when he can play the slot so well and is so battle-tested. Yeah, he's got a big number for this year, but they've planned for it and with any extension for Green and Jones the big numbers are going to be in 2016 and 2017.
That said, there's plenty of heat in the cornerback room. You figure they keep six with Hall, Adam Jones, Dennard and Kirkpatrick. Shaw is a very intriguing rookie that has the measurable and pedigree to project to a starter in a few years. And, since Shaw has played safety, is he the swing guy and they keep just five corners and nine DBs? Probably not. The battle for the sixth and last corner spot may come down to veteran Chris Lewis-Harris and the CFA Hill.
After Whit showed up at rookie minicamp and said the things he said, ("I'll never put on another uniform") I very much doubt that. Plus, you're talking about a guy who took control of this team when Carson Palmer tried to force a trade that way in 2011 and Whit basically called him out, and then watched Mike Brown dig in at the plate like Whit pawing the dirt against Terrell Suggs.
Brown was pretty dug in. So dug in that if Jason Campbell didn't break his collarbone, Palmer is still a Bengal and he'd be heading to the Hall of Fame ballot because it would be his fifth year of retirement.
On the Brady thing, I can't get too riled up about watching the Three Stooges. On the NFL's part, it was the worst sting operation since Robert Shaw got taken to the races by Paul Newman and Robert Redford. For Brady, the coverup was as ham-handed as Watergate and Monica.  He broke a presidential record for most times stonewalling behind a microphone.
But I'll also say this. Thanks to Twitter and texts and Instagram, we've gone back to the 1690s. Call somebody a witch and they are. No defense. No second chances. Everyone with a phone is judge, jury, and executioner. In  140 characters, no less.  How economical.
(And, who in his right mind would give the NFL their cell phone when everything from the league office ends up on Twitter with more leaks than the Titanic?)
And everything is in play. Everything. Don't get caught on camera living your life. What are we talking about here? Molecules of air? When you need Enrico Fermi to figure it out, maybe it shouldn't be in the rule book. I can't believe Brady is the only QB in the history of the game to fool with the ball. Aren't there other slightly more important things to get enraged about in the game? Things that can actually be proved? Like free-agent tampering? Or the safety of Thursday night games?
If Brady had come clean, something along the lines of, yeah, I like to get an edge. Who doesn't it? I like the ball a little soft. I didn't realize it was illegal and I didn't mean to taint the integrity of the game. I take full responsibility, then it doesn't get ridiculous.
But all parties get what they deserve. An embarrassing four-game suspension for Brady, which is about right, and another grim chapter for the league office, which is the only way in the can't-win world of commissioner discretion discipline. It's a new day. Judge Landis is dead and so are the days of sports czars.
Geoff, I wanted to bounce a curveball over the plate for you recently the REDS mgr was rather obscene with the media over what he thought was too much information given out, which makes me pose the question do you think the Bengals also serve up too much information, I say this because i have visited our rivals sites, and the information especially concerning injurys are non existentent, I do like the Bengal coverage on Bengal.com its been my "Homepage" for 10 yrs. But i think perhaps we are a tad transparent, and although i like that in most things, I want to win,Patriots, Belichek knows what I am saying.Injury,..what injury ? Tony Smith, Ocala, FL
TONY: Thank you very much for reading the site so often I'm sure Marvin Lewis would agree with you and would like to take Bengals.com off your home page.
But, frankly, I don't see how the media here gives out any info that would rankle Marvin. He does what a good head coach does. He's got an agenda and follows it. He never talks about injuries, he tells the players not to talk about injuries, and the only way we find out about them is through the NFL-mandated injury reports on Wednesday, Thursday, and Friday before a game. Then fans get mad at you because you don't know what's going on with Tez or Eifert, like last year. Good luck finding out.
If you've got an example, Tony, where the Bengals media has tipped the opposition, I'd love to see it. Because Marv makes it tough. I'd have to say his stance on keeping injuries private is right out of The Hoodie School.  And just as effective. That may be tough on the media, but it is his right and, I would go even beyond that and say it is his job. It is natural that the media and the head coach don't have the same end game. It's one of the reasons both jobs are tough. Both just can't take it personally when they do their jobs.
 Hi Geoff. Love your work. Heres what I'm wondering. Let me preface this by saying that, yes I understand an o-line works as a unit and they develop a rapport with each other. Can't the same be said for a d-line? The reaon I say this is because I was wondering if we could see the Bengals use a rotation along the offfensive line similar to what we are expecting to return on the d-line? Would it not be a good idea to at least experiment in preseason? I mean think about those pass rushers thinking, my hard work is about to pay off. I'm finally wearing this big man down.
Then he looks up and its a fresh Fisher and not a winded Andre Smith he's suddenly got to deal with. Fresh legs on the o-line in the fourth quarter and Jeremy Hill shoving it down your throat. Not a pretty picture for guys who have just chased Gio and tackled Jeremy for three quarters, is it? And don't get me wrong, I'm not just talking about the new guys. We have a pile of big athletic talent to throw at these AFC North bullies. I'm simply saying lets utilize it and keep our starters the freshest in the league. As always, love to read your opinion. Jon Lee, New York, NY
JON: Thank you for the kind words from the city of A-Rod.
I think that's an interesting proposition with the only problem the active list of 46 players. That means, at the most, you have eight offensive linemen active, which is what they had the day right tackle Andre Smith was lost for the season last year in Houston.
So that means you've got three in reserve. And sometimes it is just two if you've got injuries elsewhere. So, you don't want to fool with your backup center. You're done if your starting center gets hurt. So that's one guy that has to be off limits. Your emergency tackle (in this case you have to think it would  be Fisher)  does get a good amount of snaps already  because he's the extra tight end in the heavy packages on the goal line and short yardage, and offensive coordinator Hue Jackson likes to wheel out that unbalanced line. But you don't want to over do him, either, in case of injury.
You make an excellent point in the running game, but I think, particularly on the outside, it's important to have a rhythm as a pass protector. That's usually a three-hour chess match as well as a 15-round fight and there has to be continuity there.
It's a good thought, but I'm not sure the numbers and the demands of pass protection allow the same kind of rotation that takes place on the defensive line. As you noted, I guess that dept. of change of pace is chaired by Messrs. Bernard and Hill in the backfield.