All we know about A.J. Green right now is we don't know anything until he tries to practice this week.
Hi Geoff. Thanks for taking my questions. The thing on the mind of most Bengals fans right now has to be the return of AJ Green. If he does play at all this Sunday against Jacksonville, will he be looking at more of a limited role for now since for one thing, he still might not be at 100% and second, he could re-aggravate the toe again if he is worked too hard? As for my other question, will the Bengals be looking to get rid of Kevin Brock once Eifert is ready to go? Collin Cleveland, Canon City, CO
COLLIN: We're getting mixed messages on that one.
On one hand, Marvin Lewis is saying they want the toe to be 100 percent so they won't have to keep going into every week not really knowing if he can play. On the other hand, Lewis left open the possibility of using him for a limited number of snaps.
This is a very difficult injury for everyone to get their arms around because there is no definitive time set in stone. You're going off feel. Frankly, it seems like something that can go at any time with just a certain twist or twinge, like he hurt it blocking in the opener or re-aggravated it simply warming up for practice. It all depends what happens in practice this week, but logic would say they'll bring him a long in limited fashion in the games and see how it goes from there.
I would think they have to keep Brock when Eifert comes back because they still need a big-body blocking tight end and the guy that Brock replaced was the blocking Alex Smith and not Eifert. But a lot depends on the injury situation at other positions when Eifert officially comes back to the 53-man roster, which looks like a couple of weeks at best.
Ok Mr. Hobson I'm sure you are getting a lot of questions regarding the trade deadline. What will it take to trade Jermaine Gresham? Ralph Fortmann, Delta, OH
RALPH: From what I can gather, the Bengals put nothing on the table for trades. Any addition in salary cap would really hamstring them trying to get some of their core guys signed next year.
Gresham was never put on the table. It was one of those rumors that made no sense. Who was going to start at tight end? Who knows when Eifert is coming back? Plus, they're different players. As much grief as Gresham gets, he's a rare two-way tight end who is needed as much for his blocking as his pass catching. Eifert is mainly a pass catcher. It would be a too huge of hole to fill for a team in a playoff run.
The Bengals, frankly, had no idea where the Gresham trade rumors came from because putting Gresham on the block with Eifert injured had to be one of the last things on their minds.
I love Giovani Bernard and his ability in the open field, but in short yardage situations, why not use the power of Jeremy Hill? I completely understand we are missing key offensive players and a few injuries and free agent losses on the other side of the ball, but how does Dalton continue to push the offense, and how does our depleted d move back to a top 10 instead of a bottom 10 defense.  Does Darqueze Dennard make an impact before the playoffs begin? Or is he another first round pick wasted on a corner like Dre Kirkpatrick? No offense to either player they both have tremendous talent, just yet to see first round value out of either. Mike Graham, Chillicothe, OH
MIKE: Hill is getting there slowly but surely. He certainly proved his tough inside running wares against Baltimore.   I'm not saying Hill is Corey Dillon, but it reminds me of when Dillon sat for so much of his rookie season when the obvious move seemed to put him in there right away. Here, you can't sit Gio, either. As you saw against Carolina, Bernard can beak an inside run all the way. But they used Hill earlier and more often last week more than they have and I think he sees more goal-line stuff as we  go deeper into the season.
I think Dalton has done extremely well without Green. He should be 3-1 without him and in two of the last three weeks he drove the team down the field late in tight games to get absolutely must scores even though he didn't have his three best vertical receivers. What he needs is just one of those guys to come back.
As for the defense, you saw it on Sunday. Better play from defensive tackle Geno Atkins as he comes back from his ACL, a healthy Vontaze Burfict at WILL backer, and fundamentals. This defense became great under Mike Zimmer because they were disciplined enough to stay in gaps and stopped people no matter who was on the field.
Kirkpatrick and Dennard have already made huge impacts at gunners on punt coverage. The Bengals are first in the NFL in net punt average against them, a huge stat, and they're the first guys down the field. Yeah, I know you don't draft guys in the first round to play gunner, but don't underestimate what it means, either.
Plus, when they've come off the bench, they've done well. Dre did it last week for a few snaps and Dennard hung in there in the slot in Indy when Leon Hall went down two weeks ago.
First of all, it's great the three vets in front of them are playing so well to keep the kids on the bench. But second of all, before the season is over, usually everyone on the roster is needed. These are two good, young players they are lucky to have in reserve and are far from wasted draft picks. Certainly they know that soon Dennard is a starter and Kirkpatrick seems to be improving every week.
And thirdly, you can never have enough corners. 
Hi Geoff, What needs do you think the Bengals should address in next year's draft. My opinion is too address the offensive line first and then linebacker position. Thanks, Jeff Skillman, Lexington, OH
JEFF: I'm with you on the offensive line, preferably tackle. The contracts of left tackle Andrew Whitworth and right tackle Andre Smith are up after 2015 and they've got to get one.
The problem is they're probably going to be drafting too low to get one. I think they'd like to re-up both Whitworth and Smith, but they need some youth in there. They seem to like Tanner Hawkinson, last year's fifth-rounder, but he hasn't seen much time at left tackle.
I hear you at linebacker, especially with middle backer Rey Maualuga headed to free agency. But I like how they've emphasized both lines in the last several years and I think they need another big, run stuffing tackle to go with Atkins, Domata Peko, Brandon Thompson and Devon Still. And they could use another defensive end. If it were me, I'd go on the lines the first two picks.
  After the Bengals made no attempt to match the offer the Browns made for Hawkins, because of the having a similar receiver in Sazenbacher, how come they are not using him? When at this time he is needed....Michael Douglas, Cincinnati, OH
MICHAEL: They're getting more quality snaps from rookie fullback Ryan Hewitt than they'd ever dreamed they get. So you're not seeing a lot of three receivers, which is where Sanzenbacher plays in the slot. They're using a lot of two-back, two tight-end sets, particularly with Green out of there. With all the injuries, this offense is a lot different than the one they were putting together on paper. With not as many vertical threats, the three-receiver-set isn't a strength. That changes, of course, when even just the shadow of No. 18 comes back. 
With all the injuries, do the Bengals give a roster spot to Aj McCarron when he is healthy or do they put him on IR. if so do they sign a quarterback to the practice squad maybe a Terrelle Pryor. thanks. Russ Dodd, Cincinnati, OH
RUSS: McCarron looks like he's staying on IR. At this point in a playoff run with all the injuries, you can't give a roster spot to a guy that's not going to play on Sunday. The way they've handled his injury shows they thought he was a developmental guy all the way and didn't want him to take a snap this year.
As for the practice squad, it depends what QBs are floating around out there, but that's a move for late in the year, if at all. When they worked out Pryor, it was as a wide receiver and they didn't sign him.
Hi Geoff, One disturbing trend I've seen with this team all season is the penalties. And it's not necessarily the amount of penalties, although that has been inexcusable. My real concern is with the timing of some of them. Many big plays or 3rd down conversions have been wiped out because of a penalty that should have never happened. What is more frustrating is that these penalties are not all coming from the young guys, but from some of the veterans (eg. Andre Smith). I know Marvin hates nothing more than preventable penalties. Is the coaching staff doing something to address this issue with them? If it were the first game or two, then I could understand. But we've now got 11 games, including the preseason, under our belts and they continue to plague this team. Thoughts? Mike S. Erie, PA
MIKE: I agree. Penalties cost them the Carolina game and almost cost them against Baltimore last week. It's a mystery because the Bengals were one of the least penalized teams coming into the Carolina game three weeks ago. But I don't have an answer. Some of it is opponents, some of it is the officiating crew. There's inconsistency all the way around.
I think the Bengals has the toughest schedule. How do you rate the Bengals' schedule relative to the entire AFC or NFL for that matter?  Dennis Lauchengco, Sugarland, TX
DENNIS: Let's stick with the AFC and look at Pittsburgh, Cleveland, Buffalo, Miami, and San Diego. Right now, the Bengals have the tiebreaker against the Ravens.
None of those clubs play five of their last seven on the road like the Bengals. At the moment, three of those road foes have winning records.
In that same stretch, when the other teams they're battling are playing no more than four road games, the Steelers play just one team over .500 on the road, the Browns play just two teams above .500 on the road, the Dolphins two, the Chargers and the Bills both three.
I think the Chargers may have it tougher. In between road games at Baltimore and San Francisco, they host New England and Denver. Yikes. The Bills finish with three of four on the road and the one home game is Green Bay. The Dolphins may finish at home with the Vikes and Jets, but the two games before that they go to New England and host the Ravens. The Browns don't have a joy ride, either. After hosting Indy and the Bengals back-to-back, they finish at Carolina and Baltimore.
The Steelers have it the easiest.
They play three of the last five at home with the Bengals and Falcons on the road. It's why they are now the Bengals' biggest threat in the division. Plus, they play New Orleans and Kanas City at home while the Bengals get Pittsburgh and Denver.
Yeah, after San Diego, the Bengals have it the toughest.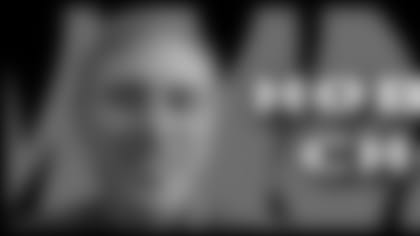 ](http://www.bengals.com/fanzone/hobsons-choice.html)