Clint Boling, a fourth-round pick, started Opening Day as a rookie at left guard in 2011.
Geoff, enjoy your coverage as always. A great blend of team activity, analysis and human interest. Been a long time since writing in so a few things:
1) Free agency - realistically they are supposed to have $45M in cap room. That increases if they cut Adam Jones or Rey Maualuga. But I understand they account for things differently with draft, injury pad, incentive, and want to rollover some money, etc. So they may not do a mega deal for Zeitler. You have to get Whit and Dre back in that scenario. You can't let your team get worse in FA if you can prevent it. Losses of MoJo, Sanu, Reggie all made this team worse.
Now, the wildcard is Rex Burkhead. You seemed to be very vocal after season about resigning him and sending Hill to the bench. That seems to have cooled off, why? He'll leave and go become 1,000 yard back elsewhere b/c our coaches are too loyal to Hill. We need to give Andy more weapons, not take away from him.
2) On that note, by and large this coaching staff (outside of a few like Urban, Coyle and Simmons) seem far too hesitant to play young guys or later round draft picks and sit vets or higher picks who aren't performing. See - Livings/Mathis, Hill/Rex. Also they should've given Fisher a shot at RT weeks sooner than they did and same with Vigil/Dansby. So this talk about getting more out of young players is just that until they prove us wrong. They need to play the best players, period.
3) It's disappointing to hear the talk about improving from Marvin and yet no improvements were made to coaching staff. If you don't want to fire anyone, OK, but they couldn't augment by bringing in a Sr. Offensive Consultant, pass rush specialist, or take your pick - assistant OL, assistant TE/RB, etc? Many coaching staffs have these senior roles or additional help. I've seen everything from asst QB to asst safeties.
4) What I'm looking for early in draft is two stud DEs, an every down OLB, another RB (assuming we get Rex back) and a new C to push Bodine. Curious to hear your thoughts on a few guys: Kroft - he is a better blocker than Uzomah and also plays special teams but he seems to have been typecast as a blocking TE only. I think he has untapped receiving skills. Derron Smith/Clayton Fejedelem - I feel like they could both get some snaps at S and help. Trevor Roach - High on Vigil and Dawson, but think Roach could give some good snaps on D. TJ Johnson - He looked like he belonged playing LG in wk 17. Could he be a candidate to replace Zeitler? Deshawn Williams - seemed to be back burned this year but would like to see him given a shot next to Geno on passing downs. I also have my eye on David Dean to make a similar "PS to roster" jump. Thanks! Matt Kramer West Chester, OH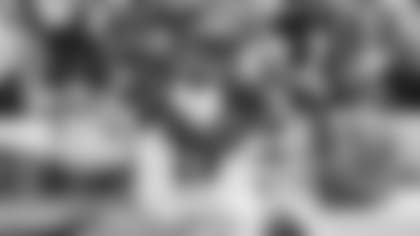 Starting cornerback Dre Kirkpatrick, who intercepted this Big Ben ball in Pittsburgh last season, is a Bengals' target in free agency.
MATT: Thanks for reading and for your interest in the Bengals, along with supplying us with questions.  We'll take them in order:
No question. We've been saying it since the season ended. Whitworth and Kirkpatrick seem to be their free-agent priorities, although with Darqueze Dennard and William Jackson in the que at cornerback I think they could survive the loss of Kirkpatrick easier than they did last season's departure of Marvin Jones. But why find out?
Jones's speed and vertical threat made them different and his absence cut down on their explosiveness and made them easier to defend. The play of Brandon LaFell and rookie Tyler Boyd cushioned the loss of slot receiver Mohamed Sanu and while George lloka and Shawn Williams aren't free-safety types like Reggie Nelson, I think the way the defense played in the second half of the season showed they had the right idea in giving those young guys the money. Although a few screw-ups on deep passes showed they missed Nelson early.
I haven't cooled on Rex. If you go by the second half of the season, he was their best running back so I would think you want to keep him if you want to improve and that's what the offseason is all about. Improvement. I've just said it may be tough to convince Rex to stay if the two guys he's been behind his entire career, Jeremy Hill and Giovani Bernard, are still here.
I'm not going to anoint Burkhead as a 1,000-yard back. I think he's been dinged just enough to show his touches should be limited, but varied. But, yeah, no question, the guy is a regular. As good a runner as he is receiver. Forget Wes Welker. Maybe he's the Bengals' version of should have been Super Bowl MVP James White.
I can't remember a season when the coaches got second-guessed so much for not playing the kids sooner. And take your pick. If it wasn't rookie linebacker Nick Vigil, it was third-year right end Will Clarke or third-year slot cornerback Darqueze Dennard or, as Boling clearly labored with his injured shoulder, third-year guard T.J. Johnson. And while LaFell was terrific, sixth-rounder Cody Core had to sit seven of the first eight games before he was able to flash some interesting size and speed.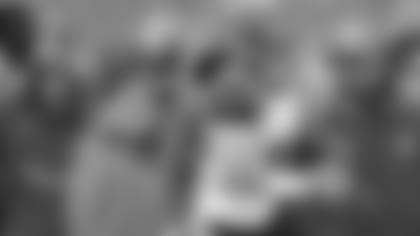 Rex Burkhead: the Bengals' James White?
But the Bengals aren't much different than most teams. There's always tension between playing veterans and kids. Coaches, for the most part, love the vets because of their experience.  Everyone else loves the kids because they're cheaper and because they've got so much invested in them. No one was complaining about playing the vets in 2015 when the Bengals were going 12-4. As you can see, a losing season changes all that and there'll be a shot of youth now.
If a team that loses the Super Bowl in overtime and still shakes up the coaching staff, you would think a team that goes 6-9-1 could at least make a few tweaks.
But in defense of Bengals president Mike Brown and head coach Marvin Lewis, the Bengals coaching staff has undergone some heavy trauma in the past three seasons that includes three changes at offensive and defensive coordinator. Plus, last year they changed every position coach on defense and remember how slowly they started. So while I understand the thinking, I can't blame them for trying to get through an offseason intact. It's not like they don't have numbers. Lewis currently has the largest coaching staff in team history with 19.
I think you're talking about the right positions for the draft, but I disagree on the tight ends. None of them are typecast as blockers. The Bengals are like most everybody else in the NFL these days. Their tight ends are basically wide receivers. They like Fejedelem and I think he makes a serious run for some snaps at safety.  Backers on the bubble like PJ Dawson and Trevor Roach are really going to have to grind to make it. They'll get a shot, but you also figure they'll draft at least one backer and probably two.
T.J. Johnson can play all three inside spots on the offensive line and figures to get a run at right guard.
DeShawn Williams and David Dean are going to get shots, but the backup slots at defensive tackle to Geno Atkins and Andrew Billings are wide open. I think at some point they've got to get some big guys in there. Williams and Dean are scrappy guys who are pretty much untried and they're each only 6-1, 295. Not everyone is Geno. If they decide not to bring back Domata Peko and/or Pat Sims and/or Wallace Gilberry they need some big people. That's why I don't think you can take those veterans off the table in spot roles.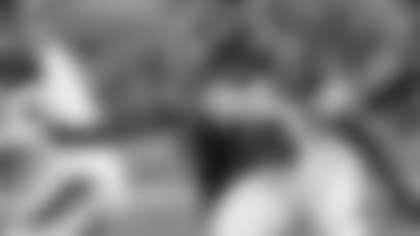 If Kevin Zeitler departs in free agency, one of the options at right guard is Trey Hopkins.
Mr. Hobson, Thanks for keeping consistent content on the Web Site. Now that we have dispensed with the pleasantries let's get down to business.
If the Bengals allow Kevin Zeitler to leave via free agency it will be an unmitigated disaster. 68 is either the Bengals top offensive lineman or 1A. Boling is coming off an injury and the center position is the weak link. The interior of the line would be decimated. If they had someone to "plug and play"at the guard position, per the scuttlebutt, why wasn't he playing this year while the one-armed 65 was getting whipped on a weekly basis? If Whit is prioritized over Zeitler a year from now the Bengals will have neither player.
Remember we have seen this before with Jones, Willy and Steinbach. Or go back further and remember the Tom Scott era line after Montoya left. If history repeats itself Dalton will not live through it. The market was set last fall. The front office made a mistake not getting a deal done then. If winning a title is the goal don't compound the mistake, pay the price of pool and sign Zeitler before a team he'll bent on winning like the Falcons with Mack does. Thomas Nieman, Cincinnati, OH
THOMAS: Thanks for the note.  Right guard Kevin Zeitler had a heck of a year and they'd love to have him back. But it can't be a surprise they didn't do a market deal with him last year and it won't be if they don't this year.
They just don't pay top-of-the-market money for guards. They put the long-term money into tackles and it's a philosophy that has held up well over the last decade when they let guards like Eric Steinbach, Bobbie Williams, and Evan Mathis graduate. They went into the draft or rookie free agency to replace them with all kinds.
 Guys like Zeitler (first round), Nate Livings (undrafted rookie), and Boling (fourth round). It seems to work for them since they've had three different guard combinations on their last six post-season runs since Steinbach got the richest guard deal ever in Cleveland in 2007 and quarterbacks Carson Palmer and Andy Dalton remained upright enough to win three division titles.
In a salary cap league the whole idea is to plug-and-play, so you better be able to do it or you're going to get buried (see Ogbuehi, C. in for Smith, A.). They drafted Arizona State guard Christian Westerman in the fifth round last year for a reason and they'll draft somebody this year for the same reason and it's why they'll bring back restricted free agent T.J. Johnson, seventh-rounder in 2013. They also think two undrafted free agents who have toiled on the practice squad, Trey Hopkins and Alex Redmond, are also possibilities.
I mean, the Patriots have been plugging and playing on the interior of the offensive line for 15 years and five NFL titles. Remember, they traded their Pro Bowl guard Logan Mankins rather than pay him. Do you have to have first-rounders or break-the-bank guys at every spot on the offensive line? No and you can't even if you wanted.
On Sunday night the Pats lined up with rookie left guard Joe Thuney, a third-rounder, a second-year undrafted center in David Andrews, and a second-year fourth-round pick in right guard Shaq Mason. Not to mention Dalton's TCU teammate at right tackle, fifth-rounder Marcus Cannon.
All that said, you better make sure you're secure at tackle, which is why re-signing left tackle Andrew Whitworth has to be the priority. That would be the unmitigated disaster. He's a reason why moves to new left guard worked out.
The one concern if Zeitler vacates has to be right tackle, where they're crossing their fingers that 2015 second-rounder Jake Fisher can figure it out despite just three starts there at the end of last season. But recent history has shown they've been able to weather departures at guard.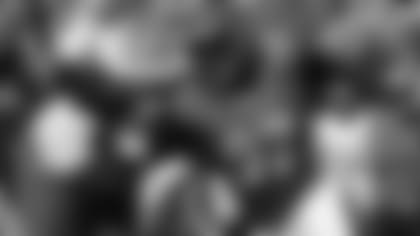 Geno Atkins: fourth-round gem, circa 2010.
 Hey Geoff, Always great read your takes about our football team. Draft behind the corner and our personnel trying to figure out who to pick. I'm sure we will pick best players available in first, second and third round (of course we're trying to fill our biggest needs such as DE / LB), but I'm interested about fourth and fifth round. Do you see some hidden gems there who we might pick? I'm sure there will be players available with huge upsides like Geno was back in the day. What do you think? Jarno Savolainen, Helsinki, Finland
JARNO: Thank you for checking in from the Northern Lights. That's why the Senior Bowl is always a good place to look at guys. There may not be a bunch of first- and second-rounders running around down there, but there were something like more than 100 guys in that game in 2016 that got jobs in the NFL either on a roster or practice squad. So they're there.
You always come across some interesting guys projected to go in the fifth round or so. Hello, Marvin Jones. This year there were guys like Kentucky offensive lineman Jon Toth, who can play all three interior spots, as well as BYU running back Jamaal Williams, a 6-0, 211-pounder who isn't that fast but has good size, can return kicks, and was named the practice back of the week in Mobile.
Another guy is Western Kentucky wide receiver Taywan Taylor, who may have bolted up the draft board after his Senior Bowl week. He's not all that big (5-11ish, 195), but he's a burner and profootballfocus.com had him for the entire South team's second fastest practice speed, although he fell to 15th in the actual game and No. 4 for receivers. LSU wide receiver Travin Dural might be interesting late. He's not a burner, but he played faster than Taylor and didn't drop a ball all year for the Tigers.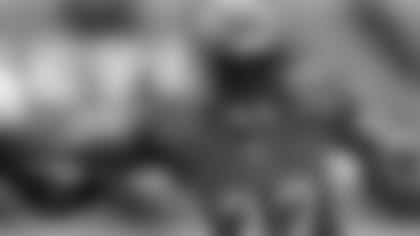 Even though the Bengals already have a running back who is a high draft pick from LSU in Jeremy Hill, would Leonard Fournette seduce them at No. 9?
Hey Geoff, it's the start of a long off season and I always enjoy reading your Q&A. My question is about the draft. Could you get on board with grabbing Fornette or Cook at #9? I understand common sense says pass rusher or linebacker, but I can't stop thinking about Fornette or Cook in the backfield! I have heard you say many times, Dalton is better when we can run the ball effectively, and I'm not naive enough to believe Hill can improve in year 4. Ryan Erickson, Cincinnati, OH
RYAN: Thanks for the nice note and good to hear from you again.
I go back and forth on this. Look, if the guy is a can't-miss-star NFL running back and assures you of six seasons averaging 1,250 yards rushing with a few monster years in there a la Adrian Peterson, sure, you have to do it. But you better be sure. You can always get a good running back but you can't always get a good pass rusher, cornerback, or offensive and defensive tackle.
It sounds to me like there's one of those potential guys and that's LSU running back Leonard Fournette. Florida State's Dalvin Cook fumbled six times this year and had 13 in three seasons, so that has to worry you. Fournette's been nicked (ankle), as has Cook (shoulder). So if there's not a pass rusher, or corner, or tackle at No. 9 that can start for you for the next decade and he checks out medically, OK, take the back.
Hi Geoff. Been a massive Bengals fan for 11 years now. Despite coming from the UK I live and breathe everything to do with the Bengals. I'd also like to add that I'm a massive fan of your work and the informative articles that you write.
What are the chances we actually cut ties with some of the deadwood veteran players who no longer contribute anything meaningful to the team other than veteran presence? Peko, Maualuaga and Michael Johnson have been great servants to the club over the years but no longer deserve starting roles or even being on the roster. It's about time we got younger on defense and next year give Billings, Harrison, Jackson III and Vigil to stake their claim!
Also hoping that we get either Reuben Foster or Mike Williams or Corey Davis with our 9th pick an edge rusher in the 2nd. Would like to know your thoughts? Paris Pinney, Sidmouth, England
PARIS: Thank you for reading and writing in. I really enjoyed my first foray to England this year. The people made it a special trip.
My sense is there'll be some movement this year to make that defense younger and faster. Check out how young and fast that Falcons defense looked in the first three quarters of the Super Bowl. But how far they go is anyone's guess. Certainly Billings and Vigil look poised to start Opening Day, but I imagine the draft dictates what's next. Be careful what you wish for. Will they make a bevy of moves only to hear people in the middle of the year griping about a lack of leadership on defense? So you have to be measured.
You have to get that edge rusher early and the good ones aren't there in the second round. I love the idea of taking a wide receiver that can run early. They've got to get back to scaring defenses vertically again. No. 9 isn't too high for that. But a linebacker is if he can't rush the passer.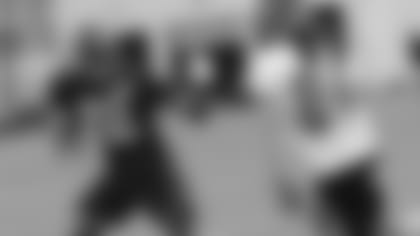 Cornerback William Jackson (22), an extra first-round pick in 2017.
It seems this year that it took a while for the defense to get going. Especially the secondary. Do you think its time to invest in a new number 1 corner? Like it seems like pacman is done or has 1 or 2 years left? Maybe it's time to sign a veteran corner via free agency? How do you think the front office will handle this?? Aaron Cline, Columbus, OH
AARON: Well, they've got a No. 1 corner from the last draft who hasn't even played a snap for them yet, William Jackson.  So consider it done. Look at him as an extra first-round pick in 2017. Things may change if they lose Dre Kirkpatrick in free agency, but if they stay status quo at cornerback with a group that has another No. 1 pick in 2014's Darqueze Dennard, they shouldn't need to delve into free agency. Too expensive. That's why you draft them No. 1.
Who is the best center available in the upcoming draft and what rounds would he be available for the Bengals to draft? David Frey West Chester, OH
DAVID: It looks like most draftnicks are making the top center either LSU's Ethan Pocic or Ohio State's Pat Elflein. And it appears as if the Bengals' 41st pick, their second-rounder, is too high for both of them.  
Hi Geoff, First, thanks for the incite that you bring to Bengaldom and for keeping us all up to date during the off season. Two quick questions, first, with the need for speed at defensive end, is the Margus Hunt experiment over? He's not really been much of an impact player on a defense that needs impact players. Second, staying on that side of the ball, what is your feel for the Adam Jones saga? The Bengals are woefully thin at corner and with Kirkpatrick heading into free agency, the Bengals could end up with two new outside corners this season, Thoughts? Thanks, Jeep Wilson, Landen, Ohio
JEEP:  Thanks for reading. If I'm doing my job, I guess my insight should incite.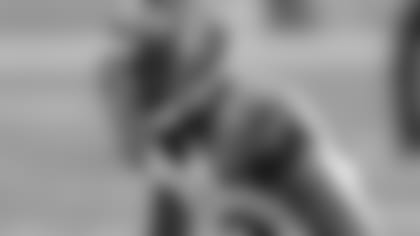 Darqueze Dennard, one of the Bengals' three first-round corners since the 2012 draft.
As you've indicated, Hunt is a free agent and the signals are they're combing the draft for speed on the edge. That doesn't bode well for Margus, but I still think he's got a bright future in the league whether it's here or elsewhere.  I mean, the guy is a phenomenal athlete. There has to be a place for him, but I'm not sure that's here. They haven't exactly showered him with snaps.
My sense is they're handling the Adam Jones situation like Bengals president Mike Brown handles every decision: deliberatively, soberly and even-handedly.  Beyond that, I'm not sure.
I have to disagree with you at cornerback. I don't think they're woefully thin there right now. I guess they could be if Jones is suspended for any length of time and Kirkpatrick leaves in free agency. At that point they'd be woefully thin in experience, but not talent.
On paper, Dennard and Jackson are the corners of the future. If Jackson is this year's extra first-round pick, then consider KeiVarae Russell an extra third. Russell, last year's third-round pick of the Chiefs claimed on waivers before the second game of the season, was on the roster all year. Plus, this may be the deepest draft ever for cornerbacks and they'll probably grab another one among their anticipated 11 picks.
Yes, maybe thin in experience. But youth can't scare you in this league. The Steelers turned it around last season when they inserted three rookies into their staring defense: first-rounder Artie Burns at corner, second-rounder Sean Davis at safety and third-rounder Javon Hargrave at nose tackle.
This is obviously a couple of years away but with their lease ending in 2026 could you see the Bengals potentially leaving Cincinnati? It's a topic I don't want to think about but it's a matter of time before it could happen. I pray it doesn't. Greg Luther, Cincinnati, OH
GREG: In an industry where one year is a lifetime and two years is an eternity, I can assure you no one with the Bengals has even begun thinking about 2026.  They are certainly aware of the developments in St. Louis, San Diego, and Oakland, but any long-term subject is met with a short-term goal. Their focus is winning the Super Bowl in 2017.
 I get the question. The economics of the NFL are certainly hard on small market teams. Could the economics ever get so tough that relocation has to be considered?  I guess anything is possible. But 21 years after watching Mike Brown turn down a much more lucrative deal in Baltimore to stay in Cincinnati, the only thing I see is the club working hard to make it succeed here.