The Bengals like drafting first-round cornerbacks no matter what, like Darqueze Dennard in 2014.
Hey Geoff, Congratulations on the promotion! You have just accepted a position as first GM of the Cincinnati Bengals. Tell us which current Bengal free agents you will be resigning, which ones you won't, and how you plan on replacing each of them -- players we already have, draft, or free agents. Speedy Thomas, Hamilton, OH
SPEEDY: First of all, congratulations on getting picked by the Bengals in the third round in 1969 out of Utah and those 33 catches that rookie year for a 14.6-yard average and three TDs.
The greatest job in the world, never mind sports, is sports writing. Think about it. The crazy loons pay you to write about sports. So I consider becoming a GM a demotion. And the next GM of the Bengals will be the third, behind Paul and Mike Brown.
But if you forced me into the chair on March 9, the day free agency starts, I'd go after wide receivers Marvin Jones and Mohamed Sanu and cornerback Adam Jones because they're the hardest to replace, safety Reggie Nelson because he's a glue guy, and linebacker Vincent Rey because they won't have Vontaze Burfict for the first three games.
But that doesn't mean I won't try like crazy to also get guys back like safety George Iloka and rotational defensive linemen like Wallace Gilberry and Brandon Thompson. I mean, what is there not to like about Iloka? Tall, rangy, smart, productive. The crafty Gilberry has a great presence and finds a way while Thompson is athletic for a big guy. But there is some depth there if you can't re-sign them. Shawn Williams played well when Iloka was hurt last season and promising second-year defensive linemen Marcus Hardison and DeShawn Williams have been groomed to contribute after not playing at all as rookies. But, look, I'd be trying to get Iloka done, too.
If it were me, I'd focus on the wide outs (as well as the corner) because while you may have a guy like little-used rookie Mario Alford to play the slot if Sanu leaves, you simply don't know because he hasn't played.  And it would appear you have no one that can be a No. 2 if Jones leaves. Clearly the draft is going to be dictated by your own free agency. If they can't re-sign both Joneses, you'd have to imagine cornerback and wide receiver would be priorities in the first couple of rounds. And those may be the priorities no matter if one or both re-sign.
After the second matchup against the Steelers you mentioned that Marvin Lewis and Mike Tomlin spoke and were "on the same page" in not wanting any "chippiness"/extra curriculars. In light of incidents in the wild card game (in particular Mike Munchak arm barring, pulling Reggie Nelson's hair and Joey Porter instigating Bengals players) are they really on the same page??? Seems like there should be a level of Sam Wyche/Jerry Glanville level of trust and I was wondering if you had heard of their "professional relationship" deteriorating. Thanks, John R. Antjas, Columbus, OH
JOHN: It was Lewis who said he talked to Tomlin the Monday after December's "Brawl in the Paul," in his day-after-game news conference:  "I think neither side wants that. That's not the way it should be. I know our team understands it. I talked to Mike today, and his team understands it. I think we both feel good about things. It's unfortunate that it happened. Mike's addressed it, and we've addressed it."
And then I think I asked, "What did you guys address?" and Lewis said, "I think I already said what I'm going to say. Coach Tomlin and I talked today, We're good."
Well, obviously it did not end well. I credit Lewis for reaching out. But then to have it blow up with Tomlin smirking into the divisional round after letting his coaches wreak havoc while Lewis is the one getting ripped for losing control of his team seems extremely unfair to Lewis. But I do credit Tomlin for getting his people off the field after the Wild Card Game. Look. Let's face it. There is work to be done by everyone, including the NFL and both coaches, and the league can start by not assigning referee John Parry to his third straight Bengals-Steelers game.
The most interesting thing I've heard in the last month is Bengals tackle Eric Winston, the NFL Players Association president, telling me at the Super Bowl that he thought the fines for Munchak and Porter were light.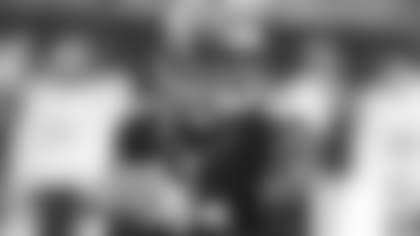 The Bengals worked out Andy Dalton privately in Texas before the draft.
Geoff, This early spring desert heat has me thinking crazy. I've got a draft related question that's not player specific. How many players are NFL teams allowed to bring in for workouts pre-draft? I know they have a "local player" workout that is separate from the other individual workouts. Is there a limit on either? Thanks. Sean Walls, Glendale, AZ
SEAN: One man's desert is another man's tundra.
They can have 30 players visit before the draft and those typically aren't workouts, but time set aside for get-to-know sessions as well as physicals.  If they want to see a guy workout privately, that is usually on campus. The local day workout, consisting of players who either played high school or college ball or both in the Cincinnati metro area, is a workout on the Paul Brown Stadium field and that number is unlimited.
Mr. Hobson, George Bailey from Las Vegas now with free agency coming around the corner and the draft insight and the Bengals needing to sign at least three of them for sure George ,Marvin,and Adam maybe Reggie and Vinny could this year be the time we might go out and make a splash in free agency and get one or two big names possibly a line backer and or d tackle? Thanks again for all you do. George Bailey, Las Vegas, NV
GEORGE: Thanks for the note and hope everything is well with Uncle Billy at the Building & Loan.
The only splashes I see are coming from their own pool and that may mean the kiddie pool, too. It wouldn't be a stunner if they tried to lock up guys that just became eligible to get their deals extended, such as running back Giovani Bernard and fullback Ryan Hewitt. They can get a linebacker in the draft and it's time for young defensive tackles like Hardison and DeShawn Williams to make an impact in the rotation.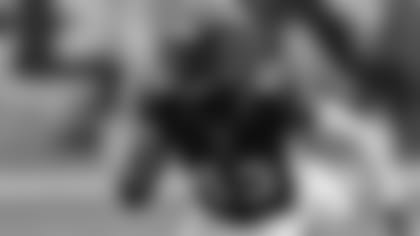 George Iloka figures to be a coveted free agent and not just by the Bengals.
Nelson and Iloka. I hope we are smart enough to lock up big $43. While I love Nelson and believe he is one of the best FS in NFL, Iloka is simply a Beast. While everyone talks about how loaded we are on O with some many weapons...I believe we absolutely need another fast WR who can catch. Thoughts? Thanks for your insight! Andy Eskew, Discovery Bay, CA
ANDY:  Thanks for the note. I also love Nelson and Iloka. Can you keep both? With Shawn Williams in the que? Tough call. How many years do you give Nelson at age 33? But he's coming off his best year, he knows the defense so well, and his teammates love him.  Iloka is coming into his own, a pup you've raised from the fifth round, and you know he'll be coveted on the market because of his age and production. Do you put the safety spot ahead of the CB and WR questions?
Let's see how it plays out. And I would imagine the fast receiver can be had in what has been described as a relatively deep draft, again, thanks to the juniors.
Appreciate your evaluations and insight throughout the season. As many try to push past the end of the 2015-16 campaign, what current Bengals free agents have you spoken with and what are their thoughts on the state of the team? Matthew Chaney, Cincinnati, OH
MATTHEW: Thanks for reading. I've talked to Adam Jones, but not Marvin Jones, although not because I haven't tried. I think, like a lot of these guys, he's laying low. I talked to Adam at the Pro Bowl and he's certainly upbeat about the team and would love to stay, considering he's got a solid relationship with returning secondary coach Kevin Coyle. I don't see anyone getting out of here because the foundation is crumbling. They saw late in the season this is a good club with young depth. The deciding factors for guys on any contract are money and play time as well as winning.  
GEOFF: appreciate your consideration with our questions and the web site as a whole. Quick question here: can you imagine a scenario where a draft choice is invested in a challenger to Mike Nugent? Know that isn't the team's history. Thanks! Stephen Lilly, Columbus, OH
STEPHEN: You're right, it's not their .O. They don't even think much about drafting returners, never mind kickers. But Mike turns 33 next month and once upon a time (2009) they did spend a fifth-round pick on punter Kevin Huber. I could see a situation where special teams coordinator Darrin Simmons had a no-brainer in his pocket and they'd pick a kicker, but probably in the sixth or seventh-round like the Rams taking Greg Zuerlein in the sixth round in 2012. The guy would have to be a virtual lock. Plus, Nugent keeps rolling along, so it's not like it's a must.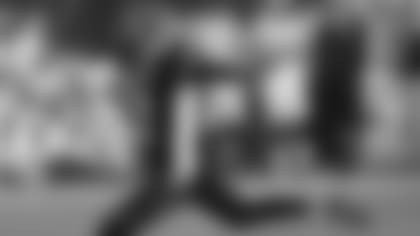 Kicker Mike Nugent is one of 27 Buckeyes to play for the Bengals.
Geoff, Thanks for giving the fans a medium to ask questions. I know you said that the Bengals could use Dawson at Will during Burfict's suspension, but could you see him getting time at SAM when Burfict returns? Any chance the front office has any interest in Noah Spence or any other OSU players? Lee Goodson, Ocala, FL
LEE: Thank you for responding. I'm not sure they see Dawson as a SAM right now. I think they want him to master one spot before moving him to the next. The Buckeyes always have a place in the heart of Paul Brown Stadium. No college has had more alums play for the Bengals than Ohio State. The number is 27. The next at 18 is Florida with Alabama, Michigan, and Cincinnati all at 17.  Buckeyes always get a look here.
Greetings Geoff, I've truly enjoyed your insight from recent articles pertaining to the draft and off-season moves. I noticed you stated in one of your articles that pass rusher could be looked at in the first round. By that do you mean they could look at a tweener type (Pollack), or a defensive lineman (DT, DE)? Also are center & kicker a legit interest possibilities in the draft? Thanks for your time. Ahmad Muhammad, Tallahassee, FL
AHMAD: Thank you for reading. They aren't looking to project a defensive end to linebacker, such as what they did with Pollack in 2005, or the other way around for that matter. In their 4-3 scheme, they're looking at an end or a three technique at tackle to rush the passer, so if something like that was there at No. 24, that's a fit.  That's only if he was the best guy there. I don't see center being a priority in the draft and, like I say, kicker would be an end-of-draft thing.
Hi Geoff, Can you please tell me why we're playing the Patriots away in our 2016 schedule, when the last time we played them in 2014, we played them away? Surely it's our turn for a home game, and we could definitely use the advantage! Andrew, Gold Coast, Australia
ANDREW: This year the Bengals play in New England as part of their rotation against the three other divisions in the AFC. They played the Pats at PBS in 2013 and won, 13-6. The next season, 2014, they played in New England (a 43-17 loss) because it was one of the two games each team plays against a designated AFC division matched by their division finishes from the year before, when both the Bengals and the Patriots won their divisions.