Andy Dalton found a way last year even though A.J. Green, Marvin Jones, and Tyler Eifert didn't have a catch in a combined 37 games because of injury.
Hey hobs, Long time reader and fan. Been in stripes since birth in 1983 and 2 quick questions . My first, where is the love for Kenny Anderson? He should be in hall of fame hands down. Is it because he was a Bengal for his football? I feel him and Ken Riley are no brainers but maybe the electeers are bias. For the real question, I noticed when Dalton had no receivers and a running game he faultered but when he had only passing game with no running he soared to beat team records and pro bowl, how is Hue gonna bring out grudens Dalton and keep balance with Hill's up and coming skills. Chris Petote, Hilton, NY
CHRIS: Thanks for reading. We'll take the real question first. I don't think Dalton is much different than any other quarterback. If he doesn't have any receivers, it's going to be rough no matter how the running game is. Unless, of course, you're Tom Brady and can win the Super Bowl throwing to the Kardashians.
 As you say, look what Dalton did in 2013, when he threw for a team-record 33 TD passes without benefit of a 100-yard rusher. But look who he was throwing to. Wide receiver Marvin Jones had 10 TD catches and tight end Tyler Eifert caught 39 balls, two guys that missed all but one quarter between the two of them last year. And the fact the Bengals won three of the six games A.J. Green missed or didn't have a catch because of injury should be a feather in Dalton's cap.
It is a bit disturbing in three big rushing games late in the year, Cleveland (244 yards), Denver (207) and Pittsburgh (116), Dalton could average only 169 yards passing. But, by that point, the lack of targets had caught up to them. He didn't have a tight end against Cleveland or Green against Denver and had neither in the playoff game. Let's see what he does with Jones, Eifert, and Jeremy Hill.
As for the Hall of Fame questions, we've been banging the drum for the two Kennys since Bengals.com was born on April 15, 2000. When Anderson retired, he held the records for the most accurate passing game, the most accurate regular-season, and the most accurate post-season career. Enough said. When Riley retired, he had the third most interceptions of all-time. Enough said.
Clearly both were not only hurt playing in a small market, but Pittsburgh's Steel Curtain covered up a good deal of what they accomplished. Anderson paid the QB's price for not winning a Super Bowl and Riley suffered from playing in the shadow of his more flamboyant and explosive teammate on the other corner, Lemar Parrish.
But keep the faith. Anderson and Riley are still alive via the senior committee of the Hall of Fame selectors.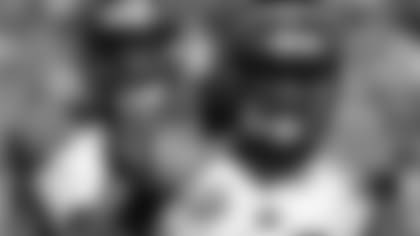 The Bengals love Domata Peko's reliability and leadership in the trenches.
Hi Geoff, big fan of your work to answer the fan questions. Thanks for keeping us all up to date on your Bengals insights! My question is about the interior D-line this year. With the addition of Michael Johnson and Geno getting back to his beastly form, how do you see that benefiting Peko? I like the addition of Pat Sims as a rotation piece against the run but we really haven't heard anything wowing about him. Peko is getting up in age and I was really surprised we didn't take a DT higher in the draft to replace him.
I like the upside of Hardison, but he's a project and sounds like he will be in the 3-technique, and possibly moved over to end in certain situations. Not really looking like a replacement for Domata. Thompson and Still didn't seem to be blowing anyone away in OTAs or minicamp. Do you think that Peko can produce better than last year with MJ back, a revitalized Geno, and a better rotation, and how do you see his position shaping up for this season. Thanks! Brian Patton, Cincinnati, OH
BRIAN: Thanks for the note.
Peko is an interesting case. The fans seem down on him, but it's just the opposite in the building, where defensive coordinator Paul Guenther calls him the best 4-3 nose tackle in the league. My sense is if Peko keeps playing like he's been playing, they'll take it with Thompson backing him up.
Here's what defensive line coach Jay Hayes told me when I did a story on Peko back in March:
"Tell (his detractors) to sit in here with me and I'll show them what a nose guard does because he does what we need him to do…He plays hard, he chases the ball, he does all that stuff and he's one of the best at it. That's what all the people, every week when we play after the game, that's what they tell me."
The addition of Johnson helps everyone, but I think it helps more of a pass rusher like Atkins rather than a run player like Peko. When they were healthy the last 18 games they were together in 2012 and 2013, Atkins had 18.5 sacks and Johnson had 13.5.
Sims would certainly seem to be the leading candidate to back up Thompson and Peko. To be fair, no lineman on either side of the ball can have any kind of an impact in the spring. You're right about Hardison. He's a developing three technique as a pass rusher and not a run specialist who'll probably start the season on the game day inactive list.
With Dez Bryant and Demaryius Thomas signing what amount to five-year, $70 million contracts, do you expect A.J. Green to sign before this season? James Slater, Cincinnati, OH
JAMES: It certainly helps that both sides have some boundaries set. The Bengals have a track record of reaching contract extensions with their top players in the training camp heading into that last year (Andrew Whitworth, Leon Hall, Geno Atkins, Carlos Dunlap, Andy Dalton, Vontaze Burfict), so the history is good.
One caveat here is that the Bengals have never been faced with extending so many free-agent starters and regulars at once. They can do a deal for Green and no doubt are going to make a big run at him. But it will have consequences and the Bengals are going to want to make sure the numbers fit the rest of the club.
Another caveat is while the history is there, this is a different agent and a different player and that fogs the crystal ball. 
From what I understand, while there is no Green deal in sight the Bengals have had communication with his people
One difference in the deals is that both Bryant and Thomas were franchise free agents and the deals were pulled off furiously with a fast approaching deadline while Green isn't a candidate to be franchised until next year.
But both sides, one would imagine, would prefer something get done sooner rather than later. For the team, the meter is ticking. For the player, that ever elusive security beckons with a deal that not only takes care of you, but your children and your children's children. But every deal is different, so let's see.
Bryant has scored at least 12 touchdowns in three seasons while Green's career-high is 11. Thomas has had two 100-yard receiving games and one 200-yard game in the playoffs while Green has just 161 yards in three playoff games. But Green averages more than 1,200 yards a season while Bryant and Thomas are slightly over 1,000. Green has had 97 and 98 catches in a season, numbers Bryant and Thomas haven't hit yet.
So the numbers look close. With Green reportedly texting a thank you to Thomas, that would indicate he's comfortable with the parameters. And in all his previous comments, Green has been open to getting something done before the season. So have the Bengals. Let's see what happens.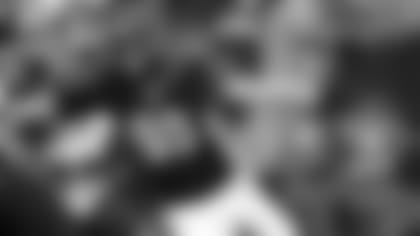 Margus Hunt looks to return to training camp after missing the spring with a back injury.
Geoff, this has to be one of the most intriguing training camps in the Marvin Lewis era. Particularly on the defensive side. We seem overloaded on the D-line with potential talent, Clark, Hunt, Hardison, and returning talent, MJ and Sims, as well as the standards, Atkins, Dunlop, Petko. Not to mention Thompson who I think is solid if unsung. As for Still, let's just say I hope this is the year he puts it together and shows why we took him in round 2. How many dlinemen do we keep? 9 10? At lb'er 6 seems right until Burfect is ready, and then who do you let walk Flowers, Lamur, or Vinnie? At db, Shaw and Smith will add to STs and depth, so with Hall, Jones, Dennard, Dre, Iloka, Nelson, and Williams, do you stop there at 9 to allow the extra d-linemen or lb'er? I know, we'll know more once camp comes, but any speculation on how this plays out?  Mike Pantano, Cincinnati, OH
MIKE: Here's a graph from a Hobson's Choice from last month that I think applies:
"First we have to figure out how many spots they'll keep at each position. Usually they keep 25 on offense, 25 on defense, and three specialists. So two QBs, six WRs, four RBs, four TEs and nine OL give you 25 offense. Ten DL, six LBs, and nine DBs give you 25 on defense. Or would it be nine DL and 10 DBs? It depends on a combination of who plays best in the pre-season games and who practices best in training camp. That's the first requirement. The other is versatility."
To me, you've hit the biggest roster numbers question heading into camp. Is it going to be 10 defensive linemen or 10 DBs? And we won't know until they play the four preseason games and special teams coordinator Darrin Simmons has his say. So circle Sept. 4 for that question with the DBs most likely to get 10 and the DL nine.
I think it is six linebackers no matter how the biggest medial question of camp plays out. If Vontaze Burfict is healthy for the opener, you would think you'd be looking at Burfict, Rey Maualuga, A.J. Hawk, Emmanuel Lamur, Vincent Rey, and P.J. Dawson. If Burfict is PUPPed after training camp and has to miss the first six weeks of the regular season, it would seem Marquis Flowers would be a fit as the sixth.
And, please, this is exactly what head coach Marvin Lewis detests. Some scribe snorting a kilo of pure, uncut speculation. At this point, it's guesswork.   
But we can narrow it down, in theory. (Sorry, Coach). The DL locks, you would think, are Geno Atkins, Carlos Dunlap, Michael Johnson, Domata Peko, Wallace Gilberry, Brandon Thompson, Will Clarke, and Marcus Hardison for a total of eight. The DB locks, it would seem, are cornerbacks Adam Jones, Leon Hall, Dre Kirkpatrick, Darqueze Dennard, and Josh Shaw and safeties Reggie Nelson, George Iloka and Shawn Williams for a total of eight more.
There is going to be a fourth safety that will make it nine DBs and that looks like it's going to be a vintage vet vs. rookie battle pitting  Shiloh Keo and sixth-rounder Derron Smith. The question is who is the sixth corner, since he'll probably be able to do more things on special teams and more likely be active than a tenth defensive lineman. The leader in-the-clubhouse is always Chris Lewis-Harris, but Brandon Ghee is going to get a long look and they're intrigued by the undrafted rookie out of Oregon, Troy Hill.
So it comes down to who has a better preseason, right? Right end Margus Hunt, tackles Pat Sims and Devon Still, or Lewis-Harris, Ghee, or Hill? Maybe they look at the schedule and see in that first month they play some pretty formidable running backs (Melvin Gordon, Justin Forsett, Jamaal Charles, Sir Marshawn Lynch) and that maybe it would be good to have a veteran run stopper as the fourth active tackle (Sims or Still) while Hardison is inactive.
Or maybe Flowers or another linebacker plays so well they have to keep seven of them.
But, you're right. DL and DB are spots to watch this camp.
Hey there, I enjoy reading your weekly posts, very informative! Super Stoked about the upcoming season! I was wondering if it would be possible to write more-smaller articles to add to the Bengals site? There needs to be more team news to read about-I feel like the Bengals.com site does poorly (in the off season) at keeping us informed and involved with the team. Even though the players are on a break before camp and not much is going on, It'd be great to have a few 3-5 paragraph articles on players, or a specific game, or specific player match ups for games.. Or just something to allow the bengals fans and readers to keep reading, to stay in touch or in tune with the current bengals team. Sure they add stuff about the all star game, and player volleyball, but I want to know/learn more about our players, our DB group, QB's Aj McC, and Dalton, hows McCaleb doing at WR, Geno's comeback- stuff like that. Basic updates. It doesn't have to be those topics exactly, but things like that would go a long way! Thanks for your time! WHO DEY! Aaron Day, Indianapolis, IN
AARON: Thanks for reading and the feedback. This no-man's-land-stretch between the end of the OTAs in the middle of June and the July 31 start of training camp is always dicey. Frankly, there is very little to update off the original stories you mention, which I think we covered  starting with McCarron. We've had a lot of Dalton, but here is one of them. And we had stories on Atkins, McCalebb and the DBs. Really, until they get the pads on and camp gets going, there's not much new beyond that. I mean, we could fire up three to five graphs in July on anyone, but it wouldn't be new so what would be the point? I'm not big on posting stuff just to post it. If there's ever a time for softball and volleyball, this is it.
I like the idea of matchups, but it's all potential. I mean, the Opening Day matchup of two Alabama first-rounders, Amari Cooper and Dre Kirkpatrick, is great if Kirkpatrick is starting.
But, I hear you. You want information 24-7 and we'll do the best we can. Again, thanks for taking the time to write.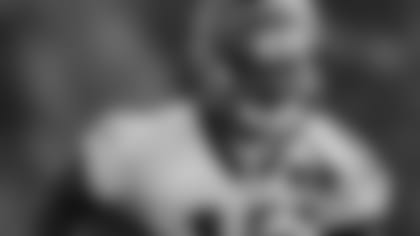 Could the Bengals add a veteran reserve to team with rookie Mario Alford for wide receiver depth?
Geoff, Next time you go on vacation, please give us a heads up. We need our Hobson's choice. Feeling uneasy about our WR depth. Any chance we explore a trade? Or maybe Reggie Wayne? Hope you enjoyed your time off. Maan Aboulhosn, Titusville, FL
MAAN:  Ask and you shall receive. As you know, wide receiver depth kept me up late at night in mid-coast Maine. I could se them making a move before camp and I'd love to see Reggie Wayne in stripes. But I don't see them doing it because he turns 37 the day after they play in Houston in November. I would remind them that a future Hall-of-Fame wide receiver that turned 37 late in the season (Terrell Owens) had a very productive year for them in 2010. And Wayne wouldn't have to do that because he'd be insurance, or a No. 4 at best, and not start 11 games like T.O.
Still, it's not the Bengals' kind of move because of age and I can understand it. I do think signing a veteran receiver to open camp could happen. It's too early for trades. Teams have to see how guys play during the preseason. I think trading for a backup receive r is a possibility, but not until late August or early September a la Reggie Nelson and Taylor Mays.
With all the upcoming hype of the Bengals 2015 season, Id like to know what your prediction of our record will be this season? Also with all the concern of the secondary pre draft getting older and such a good talent from down the road in Quinten Rollins (From my hometown Wilmington, OH) played high school football with the guy and none of the Bengals organization wanted anything to do with him?? This was frustrating to me as why i didnt understand why we didnt go get this guy! Your thoughts? Thanks as alway.. WHO-DEY! Clay Allen from Jeffersonville, OH
CLAY: Thanks for the note. Just because they didn't draft him doesn't mean they weren't all over Rollins when they scouted him. They had a lot to do with him, but they had other position priorities and other guys rated higher. Believe me, they checked him out and they think he'll be a good player. Probably most pundits would tell you they were shocked a guy that played mostly basketball in college went as high as the second round (to Green Bay). If he'd been there in the fourth they may have nabbed him. Talk about risk-reward.
As for a record prediction, I'm going to defer to my normal timetable and offer one up the week of the Sept. 13 opener in Oakland after seeing how all the clubs come out of the preseason.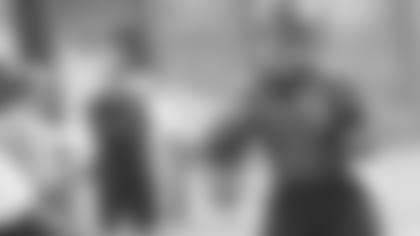 The Bengals ever so briefly talked about moving Terrelle Pryor to receiver.
Hey Geoff, I think the football withdrawal is about to peak. Hobson's Choice helps through the hard times! My question for you has to do with the Bengals and "projects/experiments." Do you feel that Cincy takes more chances than most teams on these types of players in the draft. It seem in each draft the Bengals start taking high upside "projects" instead of an instant projected starter type. Looking back at previous drafts the Bengals seem to hit a home run or two in the first or second round and then take a complete risk-reward approach that hasn't seemed to pay off much. ex. Margus Hunt, Devon Still, Dontay Moch, Chase Coffman, most of the 2013 draft. Which leads me to my next question: Why do the Bengals avoid the DT position in the first and second rounds? Finally, I wanted your opinion on the potential for Terrell Pryor to succeed as a wideout and why the Bengals didn't make that move before cutting him. Especially with your remarks about the wide receiver position being the biggest need. Thanks for your input and hard work. Shawn Bosse, Austin, TX
SHAWN: Thanks for checking back in and I hope this helps you through to July 31.
Every team in every draft, particularly in the later rounds, makes a lot of risk-reward picks. I think a major reason the Bengals have drafted so much better since, say, 2009 (the Chase Coffman draft) is they've limited those types of picks until later in the draft. Lately, they've reserved the first two rounds for potential Pro Bowlers (first round) and solid starters (second round) instead of risks.
Look at '05 and their first three picks. Their first-rounder was a projection when they drafted Georgia defensive end David Pollack and switched him to linebacker. They would never do that now with a first-rounder. And with their next two picks, they rolled the dice on two character guys Odell Thurman and Chris Henry and got burned. They haven't done that again so high in the draft.
They also took a big risk in the 2008 second round with a raw, small-school wide receiver in Jerome Simpson and whiffed. Compare that to the second-round pick in 2012, Penn State defensive tackle Devon Still, far from a risk pick. Still was the Big Ten Defensive Player of the Year out of Penn State, a much more solid choice than Simpson even though Still has yet to pan out. Minutes after they drafted  Still, a scout from another club called me raving about how good the pick was.
I hear you on Hunt in 2013, but that was their second pick in the second round, not a bad time to go high-risk, high-reward at a premium position. Especially after they had just drafted two regulars ahead of him in tight end Tyler Eifert and running back Giovani Bernard. That's why I'm not so sure I'd say most of the '13 draft had more risk than reward. There were a lot of guys with a lot of college production.
Eifert and Bernard were no-brainers. Third-rounder Shawn Williams has steadily improved while becoming a core special teamer and the coaches are talking about getting him more time at safety this camp. Fourth-rounder Sean Porter looked to be about as solid as any pick after playing in 52 games at Texas A&M while racking up 261 tackles as a versatile linebacker. The last thing you'd predict is he would never be able to get on the field because of a string of injuries.
And, look at Williams. He played at least 13 games in all four seasons at Georgia, a pretty safe pick. So was the sixth-rounder that year, running back Rex Burkhead, after a career he racked up more than 3,300 yards at Nebraska.
Defensive tackle is interesting. The last defensive tackle the Bengals took in the first round was Dan Wilkinson with the first overall pick in 1994. The highest they've gone in Lewis' 13 drafts is Still (2012) in the second round.
I think there are a variety of factors. They've had success with guys in the middle rounds (Peko, Atkins, Sims, Thompson) and they've done a much better job drafting when they've reserved the first round for premium positions. Since '06, they've taken four cornerbacks, two offensive tackles, and a stud wide receiver in the first round. If a pass rusher graded higher, they would have taken him, too, and they  did with Carlos Dunlap in the second round in 2010.
But, they've also drafted low enough in the first round the last several years that they've had no shot to get a tackle that matched up to their grades. If he did, he was already gone.
So it's a little bit of everything. Either he hasn't been there, there was another position they valued more highly, or they've proven they can wait and get a good one. This last draft was the best example of that. They didn't rate Texas tackle Malcom Brown high enough to take at No. 21 and while they liked Oklahoma's Jordan Phillips in the second round, left tackle Jake Fisher's position and grades were looking like they were going to trump him even before Phillips went right in front of the Bengals pick at No. 53.
 The day the Bengals cut Pryor last month, they talked about moving him to wide receiver. From what I understand, it was a short discussion by all involved. The coaches couldn't see spending time on converting him when he had no practice squad eligibility left. They just didn't think he was going to get good enough in the five weeks of the preseason to be one of the six receivers on the final 53. Yes, depth is a question. But they need a veteran there and not a project.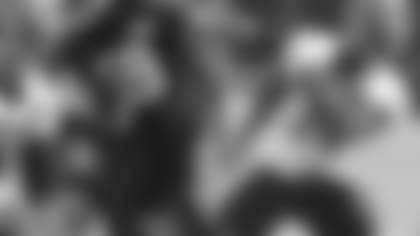 James Wilder Jr., did more than run the ball this spring.
Hey Jeff big fan of your work. My question is regarding are depth at running back. I think Hill is due to have a huge year and will be one of the top rushers in the league. He's a big three down back who can shoulder the load. I hope this doesn't happen but if Hill were to get injured for a long period of time or for the season I would be concerned about are depth. Bernard is a great complimentary back but not an eveydown back, Peerman is a special teams player and Burkhead is not and eveydown back who is working as a receiver. Do you think we need to add another power back to the roster ? Lorenzo Lonardo, Cranston, R.I.
LORENZO: Thanks for the note and I'm a big fan of "The Ocean State." It would depend how long we're talking about, but I think you could spend a month pounding out some games with Burkhead and Bernard. Burkhead is a big enough guy that he could tote it a few times. Not 300 carries, but he could do it for a stretch.
The big-back option they have is last year's practice squadder James Wilder Jr., an undrafted guy out of Florida State. They worked him some at fullback in the spring at 236 pounds and he thinks he can get to 240 and not lose a step. But it's hard to see them keeping Wilder and fullback Ryan Hewitt, as well as three tight ends. Wilder may have to go back to the practice squad. They'd have to adjust to the situation, but it's doubtful they'll have a back as big as the 230-pound Hill on the 53-man roster.