What impact does the Kevin Minter signing have on the No. 9 pick?
Dear Mr. Hobson, I'm sure you're tired of reading my letters. I've definitely reached the part of the off season that finds me suffering from football deprivation. I've got a couple of questions. First, it seems that there is a lot more value for the Bengals in the second half of the first round than at #9. Especially since re- signing LaFell and bringing in Minter. Do you think trading back would interest them and how likely is it that they would find a trade partner? Second, I'm excited to see Billings on the field this year, and I've heard talk of Hardison's athleticism, but why do we not hear Thompson's name mentioned anymore? Thanks for all the Bengals news! Joey Pownall, Winchester, OH
JOEY:  Never tire of good letters, so thanks for writing. Sorry I only got to one but I hope you'll get your answers throughout the column.
I agree with you. Like I said in Friday's Media Mock Draft, you can get the same guy at No. 9 that you can get at No. 20. I think they'd love to trade back but it looks like a longshot.
You really need someone to fall in in love with somebody and I guess unless someone absolutely has to have one of the safeties (Jamal Adams or Malik Hooker), you can get a guy at your spot that matches the value.  The best shot to trade back is always if someone wants a QB, but the top four guys just don't seem to be that alluring. I just can't imagine Houston or Denver leaping up for one of those guys and Cleveland can sit there and get one at 12 if they want.
So I think you have to throw out the grade, at that point, and don't go best player available. Since they're so close, get the guy you need most and best fits you and if he's the 15th guy on the board, so be it. If you think he can play and helps you and is a good first-rounder, why not?
Now, I doubt the Bengals will do that. They've been pretty solid taking their highest graded player and maybe their board isn't as close as the way the pundits have it.
Out of sight out of mind, right? Defensive tackle Brandon Thompson had emerged as a solid role player in the middle, especially against the run, but he hasn't played since he tore his ACL in the 2015 regular-season finale. You know how it is. When a guy's not playing, the other guys get the buzz. But you're right to remember him. If he comes back the way he was playing, he'll make the club behind Geno Atkins and Andrew Billings. Same thing with Marcus Hardison, who has been hurt ever since they drafted him in the fourth round in 2015.
Mr. Hobson Enjoy your columns and the fans questions. I do have a few questions that I and a few friends have been wondering? If the Bengals have no intentions of paying guards like KZ and Steinbach why use a first round draft pick on them if we know 4 to 5 years down the road their signing elsewhere. Shouldn't we use that pick to fill a different need and draft more guards like Boling (cheaper) in a later round. Granted we could lose any player no matter where their drafted. Also if Mixon is there in the 3rd to 4th round do you see the Bengals taking a chance on him or is the backlash they would receive shy them away from him especially with what's going on with Adam Jones? Thanks Gordon  Shank, Blanchester, OH
GORDON: Thank you for getting a hold of me. Why not have a top guy for five years, which is what they had with Zeitler? That may be the five best years of his career. I think you could say that about the four years Steinbach had here.  And you get a high pick for him once you did let him go.
 Remember, Steinbach was the first pick in the second round in '03. Zeitler was a late first-rounder and their second first-rounder when they got him in 2012 so any other year, yeah, they probably would have waited later to replace Bobbie Williams. And they theoretically are eventually going to replace Zeitler with a fifth-rounder in Christian Westerman.
I think they'd take a long look at Mixon in the third round and maybe even the second. I think they're keeping the Jones incident and the Mixon evaluation independent of each other but, yeah, it probably adds another layer to the discussion. But, like I say, I don't think they'll be faced with a call. He'll be gone at the bottom of the first.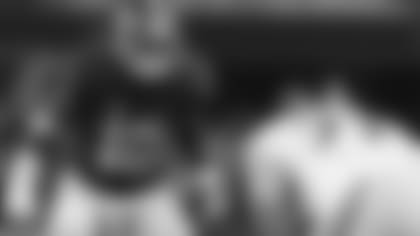 Is Alabama's Reuben Foster the Bengals kind of linebacker?
Hi Geoff. Writing in from wet and windy England again. Just wanted to know what your thoughts are on the possibility of drafting Joe Mixon and what round you would consider acceptable to draft him in? From what I've seen and read of fans opinions, it's almost split down the middle in terms of whether people would actually want him. I know he made a huge mistake, but he was very young and I think he deserves a 2nd chance. Not to mention I'm all about seeing the Bengals winning and I think he is arguably the best all round back in the draft. Could well be our David Johnson. Also would you say signing Kevin Minter rules out the possibility drafting of Reuben Foster? Keep up the good work and thanks for replying to me back in January.  Paris Pinney, Sidmouth, United Kingdom
PARIS: Thanks for taking the time to pen the transatlantic missive. I really like your comparison to David Johnson. I think if the Bengals do as much due diligence as they can (and they will with indefatigable  security director Rusty Guy at the helm of the vetting), they'll still have to go the extra yard and anticipate what kind of challenges he'll get once he's here and be ready to respond on day one if they do draft him.
But I don't think they'll get the chance to take Mixon at No. 41 in the second round. He'll be gone, I think, in the bottom of the first. Like you say, he's extremely good and was extremely young (18) when he made that horrific mistake. But I think the case of Kansas City's Tyreek Hill slipping to the fifth round last year cushioned it for him because, in part, he had such a great year. It's an extremely sensitive issue and should be handled as such and from what I can see the Bengals have.
Anybody is still on the table at No. 9 no matter what they do in free agency. But to me the signing of Minter shows why the Bengals would hesitate taking Foster. The 6-0, 246-pound Minter is everything they want in a backer. He's 20 pounds heavier than Foster, he's riding a streak of 58 straight NFL games while Foster is battling shoulder issues, and he's experienced at running an NFL defense complete with calling the signals while Foster is coming out of a college defense with what nfldraftscout.com called "just average,' instincts.
 Hello Geoff I don't understand why you support Marvin Lewis. You always say look where the Bengals were at when he took over. I agree he brought the organization out of the bottomless pit but 14 years and no playoff wins. Any other NFL organization would have fired him years ago. I would like to see Marvin be the General Manager and hire a coach that has some fire like Forrest Gregg back in the day.  Jeff Skillman, Lexington, KY
JEFF: You're right. Most, if not all NFL organizations would have fired him at some point. Certainly after going 7-9 in '07 or 4-11-1 in '08, or 4-12 in '10 and maybe after the home play-off loss to San Diego in '13.  But who's to say that would have been the right move?
Here's my thing. You make a move like that and how many years does it take to get back up and running? How much time does your quarterback and core have left? NFL years go quick. Ask Carson Palmer and Chad Johnson.
Would they have swept the division in '09 with a new coach? Would a new coach have been able to piece together a new start so quickly in 2011 and run to the postseason five straight times? After the San Diego implosion in'13, would a new coach have been able to survive the injuries in '14 to go to the playoffs again or put together a tie for the most wins in franchise history in '15?
How long would the new guy take? That's assuming he's the right guy. I think Mike Brown believes if he sticks with Lewis and this core, he knows he's close in a league where being so far away is not so far away.
I look at the other clubs that can't get out of their own way and changes coaches like socks. The Browns, the Jags, the Bills, the Bucs, the Niners, the Dolphins, and I just don't think that's always the answer. Can the coach. It's so easy. And in this league it can really set you back if you whiff on the next hire. I just think you can't be too cavalier about seven post-season appearances since '05. If you're not Bill Belichick, they don't grow on trees.
I don't even know if a GM job would interest a career coach like Lewis. People just assume it would. What I do know is that director of player personnel Duke Tobin has been quite successful doing a lot of GM things without the title.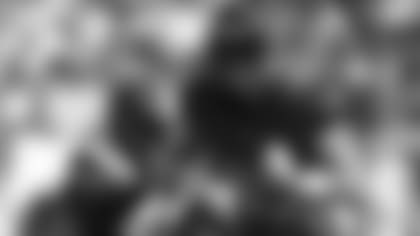 Tyler Eifert in his return from the injured list on Oct. 23. Geoff I sincerely believe the Bengals 2017 season will go only as far as the offense will carry them. Averaging 20 points a game just isn't enough in this day and age in order to reach the playoffs. My question what is the identity of this offense?
I think what hurts this offense is that it tries too hard to create a balance. Elite offenses like the Patriots Steelers and Falcons move the chains no matter if you take away either the run or pass cause all 3 offenses can throw it 40 times or run it 40 times.it simply doesn't matter what you try to neutralize cause they just change the script and have success. It's imperative the Bengals need to add more firepower in the draft because right now we don't have that x factor that can create a mismatch with the opposing defenses 3rd or 4th CB nickel backer. Wayne Milliken, Streetsboro, OH
WAYNE: I hear you and agree with you the onus is on the offense.
But they do have that X factor. That guy is tight end Tyler Eifert. That's exactly what he does. After he scores a touchdown you look down at your flip chart to see who he beat and nine times out of ten it's a name you're writing for the first time. (And running back Giovani Bernard may not be quite an X factor, but he's a very good Y.)
The most underrated stat of last season is that Eifert and A.J. Green played together in three games and in only two of them they were on the field most of the time. It's no coincidence in two of those games they scored their most points of the season, 31 against Cleveland and 27 against Washington.
I think you're right. In the draft they appear to be looking for another wide receiver that can stretch the field and a heavy-duty running back. But I know what you mean by an X Factor. You can never have enough. It's why I want them to draft Alabama tight end O.J. Howard at No. 9.
You just said it. The best offenses can do it all. So the identity comes from who is executing it and what's the most prolific thing they're executing.  It's why the Patriots offensive identity is quarterback Tom Brady and a cast of thousands. The Bengals is A.J. Green and Andy Dalton. Ten years ago the Steelers identified with Jerome Bettis and Big Ben. Now it is Antonio Brown and Big Ben.
I keep saying it. The Bengals won't be a top offense until they get out of the mentality that you throw to get the lead and only run to keep the lead and win. You have to run at all times at all parts of the field. If you don't run to score, you can't run it in the red zone or on the goal line or on third-and-1. In short, when you need to run it. Or to control the game.
And if you're looking to win behind a revamped line with new tackles, don't give me X factors. The only way to protect Dalton is to run the ball anywhere, any time. The X Factor this year is protection.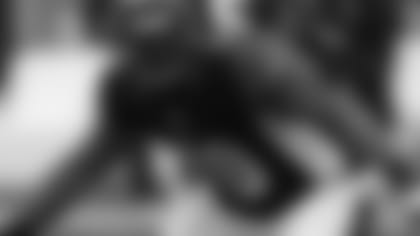 *On paper, the drafting of Cedric Ogbuehi No. 1 in 2015 to play left tackle is a big piece of the offensive line's transition. Will paper translate to the field? *
Hobson, why do the Bengals continually draft horrible picks like Cedric when a guy like Collins was on the board? Dailon Pentheny, Dayton, OH
PENTHENY: Continually? That's a bit overstated. Many NFL pundits' view is that the Bengals have put together one of the better rosters in the league with pretty solid drafts, although, yeah, the '15 class is lagging. But I guess you're talking about Landon Collins. The other 31 teams left Collins on the board, too, because he was the first pick in the second round.
Fans and the NFL Network have declared the Bengals to be the biggest free agency losers. Do you think that the Bengals are wise to save money for their 12 draft picks, or should they have paid their players?  Danny Morgan, Norwood, Ohio
DANNY:  It's kind of like the draft. If you can't grade a draft until three years later, you can't grade free agency until the season is over. And the Bengals' grade is going to hinge on one thing. If Cedric Ogbuehi can't protect Andy Dalton at left tackle, yeah, it didn't work.
But it won't be because they didn't plan. They were really focused on keeping cornerback Dre Kirkpatrick and left tackle Andrew Whitworth and were prepared on the Thursday morning of free agency to keep both by making some cuts.  But when Whitworth went to the Rams, they got Kirkpatrick done without having to make a move and the next move was going to their original plan when they drafted Ogbuehi.
The draft picks wouldn't have been worth enough to make the difference on Whitworth. Or anybody else for that matter. All 11 of them only count about $7 million altogether and you really need to keep nine with your seven and the extra fourth and the extra fifth. That's two extra shots at getting Pro Bowlers like Geno Atkins (fourth in 2010) and Kevin Huber (fifth in 2009). The remaining picks at six and seven wouldn't have bought Whitworth lunch at Legendary Run.
For a draft-and-develop team, they need the picks. They were ready to make room for Whitworth, but it would have come from cutting another player. The Bengals got banged for losing so many guys, but they had already decided to move on from almost all of them. Zeitler indicated he was told by his people he wasn't going to get a second contract from the Bengals the day he was drafted. They never planned on giving a guard that much money. Note the drafting of Christian Westerman in last year's fifth round. Bengals head coach Marvin Lewis sent a clear message that Rex Burkhead would not be kept at the expense of a bigger back in Jeremy Hill. On the defensive line they had already moved on to Andrew Billings and Pat Sims and would have loved to have kept Domata Peko as a backup. Margus Hunt already was before he went to Indy.
There were some musings the club had been gutted. Gutted? With Andy Dalton, A.J. Green, Tyler Eifert, Giovani Bernard, Geno Atkins, Carlos Dunlap, and Vontaze Burfict still on the premises?
Reduced? Maybe, but only if Ogbuehi can't play. This is a hard roster to conquer, even for the 11 draft picks. Yes, Ogbuehi, Billings, and right tackle Jake Fisher have to earn their jobs, but they have their weapons as well as 19 starters spoken for. The spots they're looking to fill are the last at each position, except maybe the first two draft picks.
A look at the top 10 40 yard dash performers of the 2017 NFL Scouting Combine