Quarterbacks, even when they're fifth-round picks like A.J. McCarron, always get the questions.
Mr Hobson, Is there anyway that A J McCarron could become the starting quarterback. If so, what would it take from him to be able to do that. Thank you. Robert Le Van, Piqua, OH
ROBERT: Certainly not this year, but after that it's all pretty much in the hands of McCarron and Andy Dalton. My read on it right now is that they believe Dalton is the QB of the future and they think and hope that McCarron can develop into a solid No. 2 in the next two seasons or so.
Is McCarron good enough to become an NFL starter? The jury looks to be out. Tom Brady notwithstanding, starting NFL QBs are not drafted so late. McCarron needs to get stronger and build his body into taking NFL punishment. He'll also have to show he's got enough zip on the ball to throw into the tight coverage his receivers never saw at Alabama.
But McCarron seems to have a lot of the qualities that Brady had coming out of the sixth round. The desire to do well. The work ethic to hit the books and know everything about the offense. The IT factor that some guys have when it comes to winning. Clearly they think he's got something. McCarron is the first quarterback they've drafted since Dalton and just the third one in the past seven years. And they were talking about him before the fifth round.
Whether he gets that chance here or somewhere else like Brady did, we just don't know. Would it surprise me if McCarron becomes the Brady of 2015-2030? Yeah. But he could. Would it surprise me if he's Jeff Rowe (2007) or Casey Bramlet (2004), the other late QB picks in the Marvin Era? Yeah. But he could. What we do know is this season he's no factor and most likely will spend it as the No. 3 behind Dalton and Jason Campbell and that's it.
Why do they draft Hill over Hyde? Wasn't Hyde the best back in the draft? What does Hill bring to the table that Hyde didn't? Duke Taylor, East Canton, OH
DUKE: Hyde may have been the best back in the draft for some teams and not others. Tennessee apparently didn't have him rated as the best because they took Washington's Bishop Sankey just before the Bengals took Hill.
Bengals offensive coordinator Hue Jackson said it best. Because of the pro offense he played in at LSU, Hill was the better fit than Hyde. Plus, the fact he gained nearly seven yards per pop in the SEC was a huge selling point. Hyde went for 7.3 in the Big Ten but what is the more telling number? As it was, there wasn't much to choose. The difference on the Bengals' board between Hill and Hyde wasn't much. If Hill hadn't been there, they still would have gladly taken Hyde and waited for Will Clarke in the third round.
What are the bengals doing to improve focus and mental toughness to avoid anymore showings in the national spotlight similar to the game last season at Heinz Field late in he season. Bill Richter, Georgetown, KY
BILL: It is the Achilles heel of the Marvin Lewis Era, isn't it? National games and the postseason have marred what have been crisp, effective offseasons and training camps along with well-planned development of young players and preparation for the grind of the AFC North.
To Lewis' credit, he didn't sit still this offseason. In hiring offensive coordinator Hue Jackson, he's got a career-long coaching confidant in an influential position and Jackson is expected to bring to the offense the same Type A tempo the defense has been playing with since Mike Zimmer arrived in 2008 and successor Paul Guenther is expected to keep intact.
Never one to shy away from details, Lewis has also touched up the locker room and player spaces with changes that reflect this season is a start-from-scratch haul to the Super Bowl. For instance, the coaches' offices that serve as sites of the position meetings are getting new furniture that now gives the players more table top space for their laptops. And there'll be a locker room expansion before training camp.
OK, minor. But important enough he did it.
I told you you're going to get sick of me saying it, but this is a category that relates. RUN THE BALL. You're right, they seem to lose focus in the big moments and they let games they should win get away from them. Like against San Diego back in January. They got down by four in the third quarter and they tightened up and it's not helped that they threw 35 passes the rest of the way. Run the ball. Shorten the game for a top ten defense. Control those clutch moments by controlling the clock.
With the drafting of a running back with size does that mean that Green-Ellis may be the odd man out ? Phil Hunter, Centerville, OH
 PHIL: He certainly is. You take running backs in the second round in back-to-back years and they're playing. But the fact they didn't cut The Law Firm Monday shows something else might be in play. That tells me they have such high regard for him as a person and player that they want still want him on the team. If he's willing to come in and have a reduced role, fine. If he wants to move on, fine. BJGE is the consummate pro and they want to treat him as such.
why did the bengals not draft lb c.jones, t a,richardson, c/g d.yankey or wr d.moncrief , being honest the only pick with any value was d.dennard. ric eisenhart, Obetz, OH
RIC: That's according to your board. According to their board, from rounds 3-6 they got players a round or two later than their grades. Note, too, that the Ravens, in desperate need of a right tackle, didn't take one in the draft because the top four tackles were gone by No. 17 and the value didn't meet the need the rest of the way.
A 4-3 defense with the backers they already have can't take a backer in the first three rounds. Agreed. Moncrief is going to be a heck of a receiver and he went two picks after the Bengals took West Virginia defensive end Will Clarke in the third round. But who is the rarer player? By far the 6-6 defensive player. You don't get Will Clarkes in the fifth, but you can get a Marvin Jones in the fifth. Especially when Marvin Jones is already your No. 2.
 And while Yankey went in the fifth, the Bengals are so sure about center Russell Bodine that they traded up to get him in the fourth because they think he can start for the next decade. Again, grades. The Bengals must have not been the only team that didn't think Yankey was a fourth-rounder.
That's the beauty, Ric. Everyone has a board.
Now that the draft has come and gone what does the future look like for Dalton. We just drafted in my opinion one of the top 3 quarterbacks in the draft who brings a great skill set to the table. I personally believe that Dalton could be a franchise quaterback but it would take some pushing from both sides to make this happen. Now that we have a legitimate replacement for Dalton, does he wake up and become the leader he needs to be? Dennis Watts, Hurricane, W. Va.
DENNIS:  It's a stretch to say they've got a legit replacement for Dalton in McCarron. That remains to be seen.
The in thing is to rip Dalton with this shadowy, whispery, almost invisible belief that he's not enough of a leader. What did they want the kid to do after the San Diego game? Not everybody is Norman Julius Esiason. He stood up there, he said he didn't play well enough and everybody has to get better. People trying to read more into it are parsing. Leading is winning. Winning is leading. He's won 30 games in three years. That's leading and you've got to give the guy credit for staying himself and not becoming something he's not.
That said, everyone has to get better to make it to the big game and that includes Dalton in all phases in the locker room and on the field.  But A.J. McCarron won't make him better. Hue Jackson, Jeremy Hill, Russell Bodine and a healthy Andrew Whitworth will make him better.
Could you see both Hill and Bernard on the field at the same time at times? Greg Luther, Cincinnati
GREG: Absolutely. The old "Jet," package that former running backs coach Jim Anderson had with the Gio-like James Brooks and big backs never get off the ground lately. But with Gio being able to go in the slot and Hill able to block a little bit, I think you'll see it more than you ever have since the late '80s.
How long do you think it will be before AJ starts Kevin Murphy, Independence, KY
KEVIN: Not this year. After that, it's up to Dalton and McCarron. But at the moment, McCarron isn't getting a lot of love as a guy that will be ever be a NFL starter. Only he can change that and he seems to me to be the kind of guy that has that determination. But as Hue Jackson said, a lot of times QBs get their best shot when after they've learned one place and then go elsewhere.
Do you think the Bengals would have taken Murray if the Chiefs didn't?    Karen Gulleman,
*       Cincinnati*
KAREN: No. This is one draft where the Bengals didn't get their heart broken a pick or a few picks before. (Hello T.Y. Hilton.)
Why did Bengals draft J.Hill over C.Hyde? Did the J.Hill's off-field troubles play any role in their decision? C.hyde was a hometown kid and played college football in Columbus, so he would have quickly became a fan favorite. When you have two pretty equal players does fans preference ever play a role in the decision making? Seth Rahe, Columbus, Ohio
SETH: As we've mapped it out, the Bengals had Hill with an ever so slight edge. Close call.
But what is not a close call is listening to the voices. The Bengals and probably every NFL team subscribes to the old Bill Parcells line. If you listen to the fans on personnel matters, it won't be long before you're sitting next to them.
The Bengals did discuss Hill's off-field problems at great length and checked him out with an LSU coaching staff where they have some deep ties.
Why didn't Bengal owners fire Marvin Lewis and hire Zimmer as HC? Lewis is nothing more than a social worker worried more about hurting players feelings than winning games. SAD! Gruden gone is a good omen as he had no idea how to get max out of Dalton. We need a OC who thinks outside the box and can design a whole new offensive game plan. Robert Halasz, Frankfort, OH
ROBERT: Pretty hard to can a guy when he's been to the playoffs four of the last five years whether he's won a playoff game or not. Look at how many teams are dying to get there just once. Even the most anti-Marvin contingent has to give him more than his outstanding work in the community. He's excelled at developing young players, so he must be hurting somebody's feelings. He's also grooming the club to be in the hunt every year for the AFC North. You sell Gruden short, but you've got your man in Jackson.
trevor robinsion has done a good job at center when he has played, did not get a fair shot last year; kyle cook was handed the job.who will be the starting center this year ???? Jason Burk, *
*crescent springs, Kentucky
JASON: Sounds like the fourth-round pick, Russell Bodine, has got the edge. If not they'll probably go with the winner of the Robinson-Mike Pollak derby. Cook got handed nothing last year. Robinson, off a superb rookie year, hurt his pectoral muscle in the offseason and was never right last season. Say what you want about Cook, but he knew the offense inside out and when he got into the starting lineup in 2009 he was a big factor solidifying an offensive line that would, for the most part, win two division titles and two wild cards. Are Bodine, Pollak, and Robinson upgrades? Yeah. They're younger and healthier.
Who made the call to move up and grab the Center out of N.C?..Was it Marvin or Mike or Paul? Anthony Helfenstine, Dayton, Kentucky
ANTHONY: I'm assuming you're talking about Paul Alexander, the Bengals offensive line coach. Mike Brown runs the draft room by consensus, but he makes the final calls. The move to go up 12 spots came from him. The Bengals did a lot of ground work with director of player personnel Duke Tobin for this trade because Alexander and the scouts had Bodine highly-rated. Mike, as well as everyone else, wanted to come out of this thing with a center at some point and that's a major reason they didn't trade up to get Dennard in the first. They probably would have had to give up a fourth, or at least a fifth, and that's where the center was going to be. Mike's got the final call, but he likes to make sure there is consensus, particularly with Marvin. And included in that consensus are Tobin and the scouts, as well as the assistant coaches.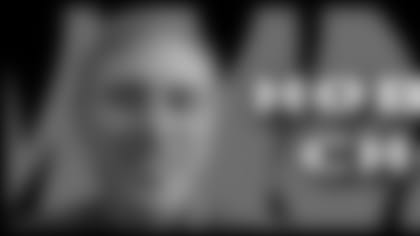 ](http://go.bengals.com/1mvSYg6)