The Bengals are trying to get running room for Joe Mixon.

Geoff, Hope you and your wonderful family have a great thanksgiving. I've been a Bengal fan since the late 70s. Can't remember a Bengal rushing attack this poor. Can you put a finger on it? Also what your take on Joey Votto not getting NL MVP? Maan Aboulhosn, Titusville, FL


MAAN: Thanks so much and the same to you and yours.


The numbers say you are absolutely correct sir. They're on pace to barely get 1,000 yards rushing and they've had only one season they didn't get 1,000. And that was the nine- game season of 1982 shortened by a strike.


I guess it's a variety of elements.  The revamped offensive line didn't come together as quickly as they hoped. Plus, changing offensive coordinators two games and four days into the season, as well as the tackle rotation, probably didn't help because a running game is built so much on repetition and familiarity. And, look, I think offensive coordinator Bill Lazor has done a yeoman finding points with no run game. The toughest job in this league is calling a play on second-and-long. 

Votto?  I'm still recovering from Chris Sale not winning the Cy in the junior circuit. Votto had a Hall-of-Fame rare season, no question about it. But he did it in the obscurity of a bad club. Maybe N.L Player of the Year, But I think to be an MVP in baseball you've got to play in more big games than Opening Day. That's an award that almost always has to go to a player on a contender.
With the emergence of Joe Mixon, it appears increasingly likely that Jeremy Hill has played his last down in Cincinnati. Mixon is talented for sure, but he's a very different kind of back from the Cedric Bensons, Rudi Johnsons, and even Benjarvus Green-Ellises of years past. Do you think this is the end of the power run game for the Bengals? Do you think Mixon will make the Bengals a more run-heavy offense or do you think they will continue with their apparent pass-first approach? Thank you as always for taking the time.  Ameen Bader, Mountain Top, PA


AMEEN: Very pleased to get a note from Mountain Top, where I once went on a recruiting trip while covering Syracuse football in the mid '80s.  Beautiful spot.


I agree with you. It sure looks like Mixon is the future and Marvin Lewis didn't exactly leave any lines to read between. And, you're right, they haven't had a back like this guy lately. In my mind Mixon has got the power of Dillon and Rudi, but his feet are more like the quick glide of Giovani Bernard.


Mixon is good enough to be a 1A weapon next to A.J. Green. Good enough that when the Bengals sit down and evaluate their running game in the offseason (and they will), they'll have to make some changes in their philosophy. Except for the two seasons Hue Jackson was offensive coordinator in 2014 and 2015 and when they were forced to run it with a beat-up quarterback in Carson Palmer in 2009 and a rookie QB in Andy Dalton in 2011 (when, by the way, each team shocked the world and made the playoffs, which says something), they've never really committed to the running game. Not like Pittsburgh. For years the Steelers snarl and say we'll run it no matter what. The Bengals shrug and say we'd like to be able to do both.

I see this season ending with an 8-8 record. What would this kind of conclusion mean for Marvin Lewis' future? Jake Wunder, Indianapolis, IN

JAKE: Marvin has done so much for this franchise that his status goes beyond numbers. What does a record tell you? As always, it's a feel thing with him and Mike Brown and I'm sure they'll sit down and chat at some point about what's next. The feel for the big picture is bigger than putting a bow on a certain record.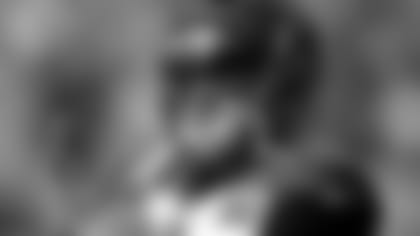 Andy Dalton has won more games than any Bengals quarterback but Ken Anderson.


Hey how are you, I look forward to reading your articles... It's sad but even when the Bengals lose your articles is the only thing I can read that's not filled with negativity or hate...


Question number 1. Why all the hate on Dalton and even Lewis, they were getting all the praise and Dalton probably would have won the MVP if he didn't get hurt. It's obvious his O-Line is the issue... We see what happens Dak Presccott without a running game and his left Tackle. And they don't call for his head but Andy hasn't had a running game in a while or elite Oline... Why all the hate? Even coming from Cincy Media

Question 2 Is the Bengals defense broken, offense gets all the blame but the defense has let Blake Bortles and average Offenses look like above average offenses.. Question 3 Do you think this is Marvin Lewis last year? I don't think it's a good idea to blow it up and start all over. Greg C., Miami, FL


GREG: Thank you for the note. They've probably been saying it since 1876, when Yale's Walter Camp chucked the first pass against Princeton. The quarterback gets too much credit when the team wins and too much blame when the team loses. (Historians can probably say the same thing about generals since 1876 is the same year Custer went on the road and got shut out.)


And the head coach is always the most unpopular guy in town. In any town. Even if he's led them to seven post-season appearances in 14 years after the team went to seven in the 35 seasons before he arrived. Somebody wrote me last week saying they didn't want to hear about what went on before Lewis got here because it was so long ago. That's the nature of pro sports. What have you done for me lately?

Yeah, I hear you on Dalton. They talk about him like he's Bortles or Osweiler or Tyrod Taylor . I mean, Dalton has won 60 percent of his games and he displayed why with a nice mix of brains and courage last week in Denver, always a tough place to get out alive.

I've got a hard time ripping the defense for getting beat by Bortles when they were out-snapped by 41 plays by the Jags.  Yeah, I know you've got to get off the field on third down against Bortles. But it's hard to judge a defense when they've got their hands on their knees during a game the offense gets one first down.

The Bengals are run by the most patient owner in the game. Mike always considers blowing it up his last option and I think a lot of fans like you appreciate that. Just look at the foe in this week's game.

What was the point to let your 2 best linemen leave? Andrew Redemeier, Hamilton, OH

ANDREW:  History told them they could do it. Ten years before Kevin Zeitler, they let Eric Steinbach depart to Cleveland as the game's highest paid guard and they more than survived in the next decade paying the positions they think are more of a premium: left tackles, corners, and receivers.


And from 1996-2016 (except 2008), they won a lot of games with tackles they drafted in the first round (Willie Anderson, Levi Jones, Andre Smith) and second round (Andrew Whitworth).  So when they drafted left tackle Cedric Ogbuehi and right tackle Jake Fisher in 2015 rounds one and two, the past said it would work. But it hasn't happened yet.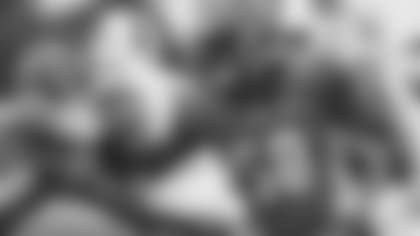 Pass rusher Carl Lawson leads three rookies and a red-shirt rookie getting a batch of snaps on the defensive line.

Geoff I'll get right to the question. Why does this franchise refuse to give the young guys a chance unless they just have to? We see Billings starting to shine with more playing time yet the first half the season he couldn't hardly sniff the field because we wanted the mediocre vet on the field. Now we see real flashes from Evans but unless Rey is hurt he won't see action. Then there is the wide receiver pile up. While I like Lafell he doesn't have the play making ability the young guys have. Lastly with a disaster on the offensive line if Westerman can't get some snaps I take it the coaches believe he must be really bad. Where could we be if the coaches weren't so stuck on being comfortable? Football is a game for the Bold not the meek. Rick Herrington, Longview, TX


RICK: It's always a balance, isn't it? It's the NFL version of Catch-22. Are the kids not developing because they're not on the field? Or are they not on the field because they haven't developed yet?


But I think if you look at it since Green and Dalton came into the league in 2011, they've re-evaluated it and have given the kids more of a shot than they did in the first years of the Marvin Era. And credit Marvin for looking at it a little bit differently. Like he says, he sees better than he hears and he saw what Dalton and Green accomplished.

Look at rookies in the recent past that played a lot right away, like linebacker Vontaze Burfict in 2012, tight end Tyler Eifert and running back Giovani Bernard in 2013, running back Jeremy Hill, fullback Ryan Hewitt, and center Russell Bodine in 2014, and slot receiver Tyler Boyd in 2016. And look at this year. There's not only Mixon, but rookie pass rusher Carl Lawson leads rookie end Jordan Willis and rookie tackle Ryan Glasgow playing on the Bengals' youngest D-line in years. And now that nose tackle Andrew Billings is playing a lot, that's a fourth guy new to the very active rotation because he missed all of his rookie season with that knee injury. 


I hear you, but thank God for the veterans on offense, like LaFell and Andre Smith at right tackle. They've needed them to produce at spots where young guys have struggled. I mean, I love rookie wide receiver Josh Malone. Rangy, fast. Great pick. But Malone played 18 snaps in Denver and didn't get one ball thrown at him. The John Ross Question reflects how difficult it is to make the transition to NFL receiver. The fastest guy in combine history needs reps running routes against big, hungry NFL corners. Yes, he's not getting them on the bench, but LaFell has made some huge catches the last month to keep them in games.

A guy like Billings needed time to get back from his knee injury. Evans needed time to learn the defense. So maybe they emerged because of a few months of practice. I imagine they've put them on the field because they showed in practice they were ready. 

Tough call. Catch-22. I don't think this team is any different than any other team in the league. They're a game out of the playoffs. It's a natural for the coaches to go with the guys that have a track record and it's natural that others in the organization are looking at the future. Both roles are needed and you need to find the right mix.


Not easy.
Geoff, the Bengals were simply very lucky to win at Mile High, thanks to a rare pick on and a 1 yd drive that took 3 plays. 190 yds of offense against 340 for Denver. Also, lucky to be playing against a lousy Denver QB. Against any other team in the NFL, this would be loss 7. Glenn Groh, Cincinnati, OH


GLENN: That's the way it is all over the NFL, right? The Bengals didn't turn it over. The Broncos turned it over twice. Ball game. Plus-two in turnovers almost always wins in the NFL. Actually, the Broncos would have been lucky if they won going minus-two, not the Bengals.