The play of Andy Dalton is going to be debated all offseason.
Hey Hobson. Not sure if you remember this but I sent you a previous question last year in regards to Andy Dalton before the season started. You were skeptical of my claim that Dalton's career was "riddled in uncertainty" and proceeded to defend him on the logic that with QB's "you don't know what you got until it's gone."
While I appreciated the response then, I'm still not buying. I ask you, a year after his new contract (yes I understand it's not as big as people say and they can still opt out but alas), a year after he threw almost 100 less attempts yet still managed to throw 17 picks, a year after he was expected to make the jump with a healthy running game in order to take off some of the pressure, but rather regressed in nearly EVERY aspect of the game aside from a measly 3 percent increase in his PCT, how can you continue to defend this guy?
I get it, we lost Jones, Eifert, and Green at times, but there are still so many weapons on this team. The more and more I watch Dalton, the more and more I see him predetermining his throws, locking in on one receiver, not making good decisions, making poor throws, basically only making completions when he's given perfect pass coverage and his receivers run perfect routes. NFL network made a great point about this once: "When Andy's on, he's still not going to carry his team, and when he's off he gives his team absolutely no chance of winning." Something's got to give, Dalton and Marvin both I think. Don't mean to come off as harsh but what are your thoughts? Kieran Kiley, New Ipswich, N.H.
KIERAN: Sure I remember. Never forget a note from New England.
And I appreciate this one. But I'm not asking you to buy anything. I don't have to sell a thing and after this debate we can go back to wondering how many times Panda is going to go into the Monster Seats at Fenway this summer.
I'll stick by what I said before the season. I'm not going to throw away a quarterback that has won 40 games in four years. The only difference now is his clock is ticking with the new contract.
Look, I hear you. The most disturbing quote is the one Sports Illustrated's Robert Klemko mined from Colts defensive end Erik Walden after the Wild Card Game: "We just felt like we'd stop the run and see if Andy Dalton can beat us. And that's just not Andy." But, heck, Kenny Anderson and Boomer Esiason weren't going to beat them that day with the depleted roster.
I'm with Bengals offensive coordinator Hue Jackson on this one. He's been up front. He was looking for more from Dalton this season and didn't get it and that's a disappointment. For much of the season his numbers, particularly yards per attempt, were up and his interceptions were down. I really thought he was reacting well to how Jackson protected him with the run and the short drops. Then starting with the Nov. 30 win in Tampa, he seemed to slide. He was inaccurate and his decision-making wasn't as sharp, although he certainly played well enough to win against the Steelers on Dec. 7. But no one seems to be able to get their arms around what changed.
(You wonder where this all stands if Green doesn't fumble in Pittsburgh and Dalton leads a road comeback to win the division.)
The one thing I do know is this: I don' think you can so casually dismiss the absence of Jones and Eifert. Hue certainly hasn't. That's 12 TD passes from last season vaporized. Add the six games Green didn't have a catch because of injury, including the Wild Card Game, and that's 23 of Dalton's 33 TD passes in 2013 off the table. I love Mohamed Sanu, but I think he's a terrific slot receiver who got worn down playing so many snaps on the outside. To judge Dalton totally on the last month is unfair. He hung in there in the NFL's toughest division, won some huge games, and got them back to the playoffs and I just don't think you can sneer that all away.
Jackson is defending Dalton because he sees the resiliency and the ability to get the ball out of his hands quickly and accurately when he's rolling. He sees a guy that put up a career passer rating in a must win in New Orleans, beat Baltimore twice, and had the Steelers on the ropes in Pittsburgh. And he sees an offense that went 10-5-1 and the backfield of Jeremy Hill and Giovani Bernard has yet to take a snap with Jones and Eifert.
You make it sound like we're defending Akili Smith.
But I do think this is a critical year for Dalton. It's his second year with Hue. He's got to cut down on the turnovers and take advantage of the weapons he didn't have last year. The yards per have to rise and the picks have to drop. There is a time frame in place and it's called his contract.
When is Mike brown going to replace Marvin with someone who can get us past the first playoff game? Marvin has had the tools just cannot use them.Victor Simpson, Cincinnati, OH
VICTOR: This is the wrong year to argue that Mike should have fired Marvin. Some believe this past year may have been Lewis' best coaching job and they could be right. Personally, I think he did better jobs in '09 and '11 when he got the team back to the playoffs in the wake of four-win seasons. But this one in '14, given all the injuries on both sides of the ball, would be right behind those.
 And Patriots head coach Bill Belichick, the best coach of this era, would have a tough time beating the Colts this week in the AFC title game without Rob Gronkowski and Julian Edelman even with Thomas Edward Patrick Brady at quarterback. Which is basically what happened to the Bengals in the Wild Card Game against the Colts. They played it without their top two targets in A.J. Green, their Gronkowski, and tight end Jermaine Gresham, who would have been targeted as much as Edelman.
This is just a thought, but what do you think about this idea. Make Marvin Lewis the GM and hire John Fox as the Head Coach. John Fox knows how to get to a Super Bowl, and Marvin Lewis has a hell of an eye for talent. Deandre Daniel, Cincinnati, OH
DEANDRE: It's fun to debate, but that's all because it simply isn't going to happen. Fox will be in Atlanta or Chicago before the first rebuttal. They already have a head coach in Lewis, a general manager in Mike Brown and a GM-type guy with a lot of influence in director of player personnel Duke Tobin who has been a major factor in the drafts that have been the centerpiece of this run of five postseasons in six years. Interesting, but it sounds like it would be too many cooks in the kitchen.
Just a thought, John Fox, good fit? Mark Carroll, Bay Village, OH
MARK: Lewis is staying. Plus, Fox doesn't fit the profile of this club, which prefers to promote from within, or, like they did with Lewis, if they do go outside they're looking for an up-and-comer.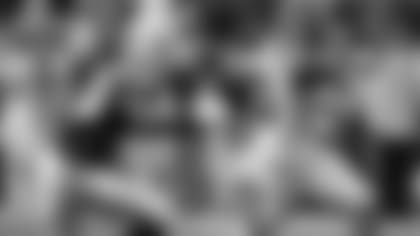 In our game against Indy, why wasn't Rex Burkhead in our offensive game after the first quarter? He has proven himself virtually every play he has been involved in. He had a great 1st quarter against Indy and I couldn't believe he only appeared on special teams after that.  Jean McCormick, La Grange, KY
JEAN: Marvin was asked that after the game and here was his answer: ""When you don't make any first downs in the second half, it makes a big difference in the football game as far as your possessions."
They just didn't have enough snaps in the second half to set up anything with Burkhead or anyone else. Jeremy Hill and Giovani Bernard have to get the ball before him.  The four three-and-outs to begin the second half killed them. Plus, it looks to me like they shot their gun early with Burkhead. Since they moved him from running back to wide receiver for this game, it was a specialty package that had only so many plays. But it sure looks like he could do something like that in a receiver package on a more regular basis to supplement what they get from Hill and Bernard.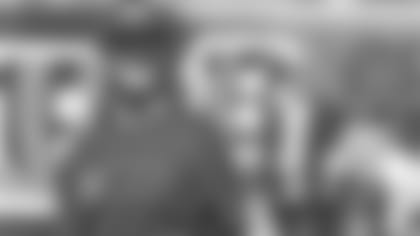 What are the chances that AJ McCarron ever takes a snap as a starting quarterback for the Bengals? Please choose: very good, good, doubtfu,l no chance in hell. John Ploehs. Cincinnati, OH
JOHN: Can't make that call yet. Haven't seen him do anything but rehab. You have to see him in spring camps, training camp and preseason games for at least one season before you make any call like that. Right now, you don't know if he's Ryan Fitzpatrick or Matt Ryan or Matt Scott.
Hello Geoff, long time Bengals fan. My question is in light of all the injuries. As a personal trainer myself, I was wondering what kind of flexibility training they do in the offseason and during the season under the S&C coach's watch? Yoga and lots of negative reps as well? These would be ideal steps they could take in staying away from so many injuries. Just my thought. Hate to see seasons go down the drain due to player's inability to stay on the field. Joe from Lima, Ohio
JOE: The Bengals strength staff emphasizes flexibility throughout the offseason workouts through the season. Of all the seasons, they probably had as good a handle on it this year than any another because they employed a GPS system.  They hooked up the regulars with wires that measured heart rate, movement, acceleration, deceleration, change-of-direction, distance traveled, and velocity. The idea is that keeping track of a player's workload helps them know when to back him off in order to prevent injuries of overuse, such as soft tissue problems with calves, groins, and hamstrings.
And if you look at the major injuries, other than middle linebacker Rey Maualuga's hamstring problems, it appeared most were caused by unavoidable trauma. They ranged from tight end Tyler Eifert's dislocated forearm, to wide receiver Marvin Jones' nagging ankle and broken foot, to the irritation of A.J. Green's big toe (as well as his concussion) to linebacker Vontaze Burfict's knee injury. You're right. It was hard to see this season end in the training room rather than in the Super Bowl. But I'm not sure how most of them could have been avoided.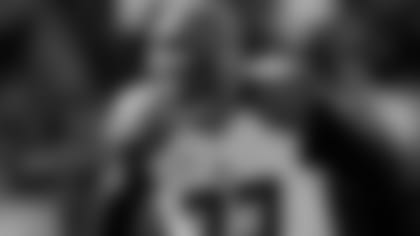 Longtime reader with just a couple questions. In honor of the Whitworth's terrific year (should have been 1st team All-Pro), I was wondering who would make up your all time Bengals O-Line? Secondly, have the Bengals considered wearing throwback jerseys? Sean McMurray, Germantown, OH
SEAN:  Agree with you all the way on Whit, but he has to back up Hall-of-Famer Anthony Munoz on this line. Willie Anderson is my right tackle and I'd have to flip a coin between Bob Johnson and Rich Braham at center.  The greatest Bengals guard of all-time, Max Montoya, is the right guard. At left guard we can have some fun. If we really want Whit on this line, we can move him inside to left guard. Or we can go with Mr. Bengal, Dave Lapham. Either way, that's a popular spot.
Throwback jerseys have been discussed and we'll see where it goes.
Mr. Hobson-- This is the best information site in the history of the Bengals...and it is because of you! My question -- after watching the playoffs this weekend it became very clear that the Bengals can't win in the playoffs with Andy -- I just don't think he can make the needed throws...Why do all of us Bengals fans see this and the club seem blind to it. George Hiotis, Zanesville, OH
GEORGE: Thanks for the kinds words.
I don't think the club is blind. They've made sure they've had weapons around him. They know he's not Andrew Luck. They know he's not Carson Palmer. That's why they've taken a tight end in the first round in 2013, running backs in the second round in the last two drafts and why they're on the lookout for another wide receiver that can run in this draft. That's why Jackson had him throw 96 fewer passes this year than last.
But they've also seen him beat Baltimore and Denver this year and Indianapolis and New England last year. Here's a guy that has won 40 games in four years making enough throws that he once threw 33 TDs in a season, evidence the point guard theory works.
 Yes, his inconsistency is maddening. The perpetual high passes on the slants are numbing. The inexplicable once-a-week turnovers are exasperating.
But here's the problem. You've got a core that's ready to win now. How do you turn it over to a QB who hasn't been nearly as successful the past four years? Why slam the window shut and start over?
And that's not even getting into the discussion about where to get one right away that can play. Certainly not at No. 21. Free agency? Tough to find a steady one out there. That's why they're out there.
All you get out of a quarterback competition is more headlines on ProFootballTalk.com and fewer wins on the field.