Shawn Williams is staking his claim at safety.
Hi Geoff. I normally make a visit ot two to training camp to form my own opinions about the roster scrums but this season I need your take on my questions: 1. I see that Derron Smith and Keo are battling for #4 Safety but has Shawn Willams really established himself as #3? Is it possible that Smith and Keo make the team and Williams is cut? 2. Given the high quality play of Pat Sims and the performance w/ upside of Hardison and DeShawn Williams is it possible Peko is released? I know early this year you told us all to forget about cutting Peko but there seem to be 4 DT's on this roster that are better than him against the run and the pass. 3. When it comes to WR everyone is talking as if Alford is a lock. Do you see it that way? Has he really locked down his spot or has the coaching staff just awarded to him? It seems to me he should be a bubble player at this point. Thanks! Jim SPANN, New Harmony, IN
JIM: I can't see Williams getting cut. First, the experience he brings to special teams is a huge factor. The Bengals barely missed winning the league's overall special teams title for the second time in the past few seasons last year and the reason they've become so solid is because they no longer go in and out there with a young guy. Players like Cedric Peerman and Vincent Rey have stuck, even been re-signed, when in the past they may have just moved on.
Plus, Williams has played pretty well from scrimmage. He did miss a tackle on the goal line against the Giants, but he's usually held up while getting his most snaps at safety since he's been here. Tough kid, too. He came back into the game last week after hurting his hand.
After taking the temperature last week with some people, I think Peko sticks. The coaches love him and he means so much to the locker room. I'll repeat what I've been saying. He does things that people in the building covet, but don't get noticed outside. Maybe that view changes if there really is that much separation. But there isn't now and I don't think there will be, although, yes, Hardison and Williams are certainly fine prospects.
Alford has made it in my mind. His speed shows up every practice. They haven't had speed like this at receiver for a while. I mean, it's noticeable. Yeah, he's dropped too many balls lately, but taking preseason as a whole he's been terrific for a guy that was supposed to struggle with the playbook. And we know how much offensive coordinator Hue Jackson loves guys that can take off the top of a defense.
They've handed him nothing. There are going to be rookies that make this club doing a lot less.
Has camp become a lot less stressful now? Last week the Bengals had Thursday off, starters got a few snaps in a live game Friday, got Saturday and Sunday off.....come back for 2 hour practice on Monday only to get Tuesday off. 4 off days out of 6 with not much in the way of a game. And lets not mention some of these players get Vet days off as well. Just an observation. Harold Mintz, Las Vegas, NV
HAROLD: You're not kidding. At least from a scribe's perspective, it has gone from being in a Gulag to a Caribbean cruise. Throw in the fact we're no longer trying to track down draft-pick signings and the steamy two-a-days at Wilmington and Georgetown are a distant memory.
But it catches up to them here with three games in 10 days. Still, the tapered down schedule is just a reflection of where the game is going in an effort to protect players and that is progress. Bengals radio analyst Dave Lapham, who remembers the days of six weeks of training camp and six pre-season games, can only shake his head.
Hey Geoff. Always look forward to your insights and updates on the Bengals. Here's my question, The Bengals from what I've seen in recent years, go black or white bottom with the black and white jersey but only go white bottom with the alternate orange. Why not black? I believe they've rocked it in the past. It would look awesome and it would really bring out the orange and black. I truly appreciate your time Mr. Hobson. WHO DEY! Thomas Southard, Hamilton, OH
THOMAS: Thank you for the note. Consider your request passed on to the powers that be. In Bengaldom, uniforms are no small issue. Not since Paul Brown introduced the stripes helmet in the 1981 Super Bowl season.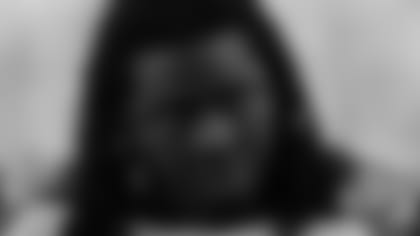 The return of run-stopping Pat Sims has tightened spots on the D-Line.
Hey Hobson, Hope everything is going well for you. Always a pleasure reading your articles. My questions is about the D-line. Who do we keep? If we let Sims walk then we lose a huge run stuffer as I remember from his previous seasons on the Bengals. If we let a guy like Williams from Clemson walk then we lose a pass rusher. Is there anyway you see us keeping an extra D lineman this year? Jacob Knapp, Virginia Beach, VA
JACOB: Thanks for reading. You've got the question of camp. The only way they don't lose a lineman they'd love to keep is by going lighter at another position. So they've got to weigh the development of kids like Marcus Hardison and DeShawn Williams against the proven play of a guy like Pat Sims against possibly going with five wide receivers, or eight offensive lineman, or nine defensive backs.
You have to weigh the risks. It's hard for me to see the Bengals keeping just nine DBs because I think they feel like you need six cornerbacks. But they might be able to get away with keeping five wides if you count Rex Burkhead as both a running back and wide receiver.
Hey Hobson, happy football season. It's been or seems like its been a long time coming but it is finally hear. My question is that I was just impressed by the first teams offense when it only like 6 or 7 plays to score I also love that fact that Eifert is uncoverable and I think he is going to help Andy alot. Andy's leadership and decision making skills are much better than before and to get to my question, the bengals gave a bad record when they go to Oakland ever since the franchise started. Do you think with Eifert , Green , Hill , And Dalton. Do you think they'll start the season good. Thanks Drew Zimmerer, Middletown, OH
ZIM: Amazing, but the Bengals have never won in Oakland and that goes back to the days of Daryle Lamonica dueling Dewey Warren and John Stofa in '68.
Any opener is always dicey, especially since the Raiders have a new coaching staff. But that should give the edge to Cincinnati's entrenched staff. Certainly the Bengals have more talent. And they should have a firm hand on Raiders personnel. Even though it has turned over some, Hue Jackson was the Raiders head coach in 2011 and for this preseason he brought in as a senior adviser Al Saunders, a guy that was on the Raiders staff the last four years. It all points to finding light in The Black Hole.
Geoff, Thanks for the hard work. Any concern with bengals brass over ticket sells and attendance. Team has been to the playoffs five out of six years, and has become a model NFL franchise. All you seem to hear is same tired talking points about the cost of PBS and the lease. They must be concerned. Maan Aboulhosn, Titusville, FL
MAAN: Thank you for the kind words. I think any business in the post 2008 recession age is concerned, not just the Bengals. Certainly the club has showed their commitment to getting people in the building with the millions they've spent this offseason on the Paul Brown Stadium upgrades, ranging from the bigger scoreboards to the changes in the club suites.
I think the Paul Brown mantra is at play here and he passed it on to Mike. The main concern has to be fielding a winning team and they've put all their efforts into keeping this playoff team intact. You're right. Teams that have made the postseason five out of the last six years have figured something out. When it comes to the Bengals, they've not only drafted well, they've kept them.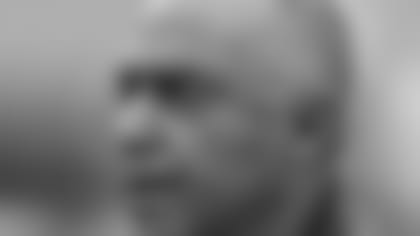 Marvin Lewis' teams have won five of their last six September games.
Mr Hobson, Knowing there has only been 2 teams in the history of Football to win a super bowl after having a losing record in september, how important is it for the bengals to come out attacking on all levels in september with the strength of schedule in 2015? Do you think the bengals should be as conservative as they usually are in september, or come into september with the mindset it is late december and these are needed wins? Thanks Hobson you do a wonderful job, keep up the good work. Who Dey Larry Phillips, Cincinnati, OH
LARRY: Thank you for the note. No question about it. And head coach Marvin Lewis has done a great job getting his team out of the gate in September and poised for December since the 2011 Lockout, which coincides with the Green-Dalton draft. Since then, they're 9-5 in September and 12-6 in December. The problem is, they seem to hit a lull in October, when they've taken some hits, 0-3 in 2012 and 1-2-1 last season. But they went 4-1 in October, 2013. There has to be some consistency in the middle of the year.
We all tend to see Andy Dalton struggle in big games, but he tends not to get help from defense. Everybody blames it on him but never says anything about the defense. But why does the defense do so bad during big games too? Braeden Guthrie, Hilliard, OH
BRAEDEN: It's a valid point when you're talking about playoff games. From 2011-13, a top ten Bengals defense that had been stingy against the run gave up an average of 180 yards on the ground. Can't win doing that.
Why? The offense played its part by not playing well enough to keep the ball and allowed San Diego to dictate the 2013 Wild Card Game by choosing to throw 51 passes. The defense also had some key injuries in the two games in Houston, but it shouldn't have unraveled like that.
Defensive coordinator Paul Guenther, who was on those staffs, realized it had been lacking and hammered it home all year. The defense played well enough to win in Indy in the last Wild Card Game. Remember, they held Andrew Luck to 13 points at the half in his own building in a game in which a skeletal offense could give them no help.
I agree with you, Dalton could have had some help in the postseason, not only from his defense, but also from his receivers.  Yet it has to be a coherent, team approach. You have to play offense to match solid defense and special teams. And Dalton can't turn it over. Six picks in four games doesn't help your defense, either.
Hey Geoff, Long time reader here. Do we have anything on Tez? I know we aren't going to get a week to week update. But is Chicago in week three still the target date? Thanks! Ty Mercurio, Cincinnati, OH
TY: Thank you for reading. I would think we'd have an idea on Wednesday. If he's not practicing then, he probably won't play Saturday night and if he doesn't play Saturday, I'm not sure they'd play him in the opener with just one game, and that's assuming he'd be ready to play five days later in Indy.
But, I don't know, maybe they would. We're all guessing here. But, imagine having a healthy Vontaze Burfict coming off PUP in time for the stretch run. To be handed one of the most dominant defenders in the league for the final 10 games would be quite a lift. But, let's see. Never count out Tez.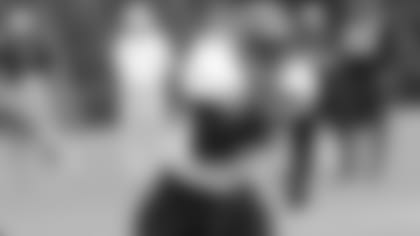 Brandon Tate is battling veteran Greg Little and rookie Jake Kumerow for a receiver spot.
Hey big fan for a while here. I was just wandering if you think Jake Kumerow will get more playing time in the coming preseason games than he did in week 1. I really liked him since we picked him up and really want him to make the team because I doubt he'll last on practice squad. I understand he has to perform to make the team and that's hard to do when you get sent out when they're trying to run out the clock in the fourth quarter and when you have Keith Wenning throwing you the ball.(that end zone pass was drastically underthrown no matter what people say.) Also do you think they'll have ten or nine guys in the secondary on the final 53? If Troy Hill impresses enough I could see them keeping him as the sixth behind the obvious first five. Otherwise I feel like they should just go nine in the secondary with five corners and four safeties. My final question is about the offensive line. Do you think with the great versatility of the offensive and the fact that Ogbuehi is starting the season on the PUP list that they could cut down a spot on the offensive line to open up a spot somewhere else such as the defensive line to fit in DeShawn Williams or maybe even to keep a 7th receiver due to the question marks on everyone past the top three. If they go seven receivers they could just drop the least impressive one after they are able to activate Ogbuehi. Thank you very much for all you do. Patrick Carlisle, Newark, OH
PATRICK. Thanks for the kind words. Kumerow is probably going to get some snaps with quarterbacks AJ McCarron and Josh Johnson.  The entire offensive dynamic is interesting when it comes to evaluating guys.
They're going to have a first-time quarterback in McCarron getting the ball to these backup guys like Kumerow, Brandon Tate, and Greg Little trying to make the club. But they've also seen these guys in practice taking some throws from Dalton, so it's a combination. Plus, before McCarron suffered a pull in his rib cage, he had developed an excellent chemistry with those guys. But, yeah, Kumerow probably sees more snaps.
I can't see them going with just five corners. Not the way people are throwing the ball. And you've got Messrs. Rivers, Flacco, Alex Smith, and Roethlisberger in the first seven games. Plus, that sixth corner, be it Hill, Chris Lewis-Harris, or Brandon Ghee, is going to be a special teamer that has to be active on game day.
As I say, the only way to get some of those young defensive linemen on the roster are to go light at either wide receiver or offensive line. No way they keep seven wide receivers. With running backs Giovani Bernard and Rex Burkhead and tight end Tyler Eifert, you might be able to keep just five receivers.
As for the offensive line, it's not as versatile with rookie Jake Fisher (shoulder) and Trey Hopkins (leg) unable to play in a game yet. They may be unable to go short on the O-line because of the injuries and have to stick with the standard nine. That may change, but it looks like Fisher is going to miss Monday's game and be severely lacking in game snaps.
Hey Geoff, I think we got to see a lot of things to leave us hopeful last Friday evening. There is one big issue that I think needs to be resolved, but I know it won't. Domato Peko. I know the coaches say he's an ideal nose tackle, leader, blah blah blah. All I see is him getting pushed around. I know it's just one pre season game,but Sims looked a hell of a lot better... The D line has too much talent to cut a promising player to make room for a veteran with a declining skill set. I think they truly need to figure out if he even deserves a roster spot! Whats your thoughts, Geoff? Cale Smith, Shelbyville, IN
CALE: When it is the coaches that are saying, 'blah, blah, blah,' it's not blah, blah, blah.
Hey Geoff what is the deal with the complete lack of contract talks with this team? some have to get done this offseason and if AJ and bengals cant agree then we need to move on to others? why so quiet? are the blackburns on vacation or something?? Brian Lofland, Cincinnati, OH
BRIAN: On the contrary. Katie just returned from an NFL committee meeting and she, along with Troy, have had talks with the agents for several players since training camp started. One of the reasons they've been able to extend deals over the last several preseasons has been their ability, along with the efforts of the agents, to low-profile it. For the last few years, it's always been this quiet. So while a "complete lack of contract talks,"' isn't accurate, they'll take that perception because they think doing it behind closed doors is the best way.
Dalton and Burfict got their deals done in early August, but usually it goes right up to that last pre-season game and even the week before the opener. Everybody needs a deadline. (Willie Anderson once agreed to an extension just before getting on the bus to Indy for a pre-season finale.)