Geno Atkins (right) the answer to Denver's Von Miller.
Watching the Broncos win it all makes me hope the Bengals load up on defensive talent that can get to the quarterback and cover any receiver. How about you? When the quarterback has to run backwards to keep from getting sacked, things get so much easier, even scoring points.  Michael Reith, Medina, OH
MICHAEL: Couldn't agree with you more. Not only did the Super Bowl get me wretchedly sick to my stomach for the second time in a month, it proved for the umpteenth time the course of this franchise changed when they cultivated the defense. Until then, the Bengals were always known for their quarterbacks, book-ending with No. 14s Kenny Anderson and Andy Dalton, and offensive minds with Paul Brown and Bill Walsh passing the baton to Sam Wyche.
But it is a top end defense that has spawned the team's most successful run of six play-off berths in the past seven years.  It began in 2008 with the hiring of an elite defensive coordinator in Mike Zimmer who brought a proven system no matter the personnel. It flourished when they drafted a cornerback in the first round for the first time ever in 2006 and kept doing it in 2007, 2012, and 2014.  They kept it intact by doling out their two biggest defensive deals ever to Pro Bowl rushers Geno Atkins and Carlos Dunlap and doing two things they almost never do (drop a big number on another team's player in free agency and re-sign a guy that left) when they signed Michael Johnson last year to go back at right end.
The defense is the main reason why a re-built offense under Dalton and A.J. Green went to the postseason right away in 2011 and 2012. If they were matched with a No. 25 or even No. 17 defense, 9-7 and 10-6 quickly becomes 7-9 and 8-8. Especially in the cozy confines of the AFC North, where you can't blunder around like you're in the AFC East or AFC South or NFC East or NFC South.
So, they realize defense is where the bread is buttered and I think that's why they'll look on that side of the ball in the first round, probably for another corner but if a pass rusher falls . . .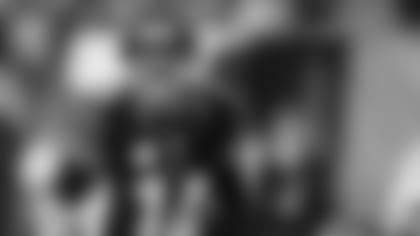 The move to Ken Zampese means Andy Dalton can stay lethal with his pre-snap reads.
Geoff, enjoy you work my friend. How confident should fans feel with the Bengal's promotion of QB coach to offensive coordinator, consequently running an offense that Cleveland will know better than anyone? Will allowing Hue to go to Cleveland open the book for the rest of the league on how to stop this offense? Thanks. Lawrence Brooks, Woodbridge, VA
LAWRENCE: Thank you to one of the other Commonwealths. Since it really is the only move to make, the fans should be confident about Ken Zampese going from quarterbacks coach to offensive coordinator.
 You've got your quarterback coming off his best season ever, so you keep him with the position coach he's had his entire career with a system and language he's mastered. Hey, Hue's great. He runs a great scheme. But the Bengals know the scheme as well as anyone, too. It's their scheme. They know what stops it and what doesn't.  If the NFL knows what it's doing, it puts the Bengals and Browns in a prime time slot because it's going to be a great chess match. Here's hoping Hue doesn't get any pieces from the Paul Brown Stadium board.
Hey Geoff, love your work! My question is something that frustrates me very much! Why is there so much talk in the media about the Bengals playing dirty? We are in the bottom 5 in personal fouls.
Also why is there not more talk about the Steelers dirty play in the playoff game? In my opinion the Shazier hit was much worse than the Burfict hit, plus there were other bad hits by the Steelers in that game, & the Steelers coaches were also getting involved. Yet there is hardly any bad talk about the Steelers. It's really sad the media is being one sided, much like the refs were during that playoff game. Your thoughts? Chase Sallee, Louisville, KY
CHASE: Thanks for the kind words and I think the only answer is the losing team in that game was going to get grilled by the national media either way. Given the time constraints and the second-to-second news cycle, the easier story for the national media is the only story these days. Especially on live TV. No time for context. And, look, it's hard to fault given the feed-the-information-starved-beast-mentality you have to have in the media these days to survive.
 If the Steelers lost, they would have been ripped for blowing a 15-0 fourth-quarter lead and for failing to keep quarterback Ben Roethlisberger healthy that night and all year. Plus, a 16-15 loss compounded with the 15-yard penalty on Steelers offensive line Coach Mike Munchak would have resurrected the media's Mike "Tripper," Tomlin stories and put his sideline control under scrutiny.
Who knows? What I do know is two wrongs don't make a right and that winners write history. Both sides, it seemed, were allowed to go a little haywire with an officiating crew led by a guy that didn't control the regular-season game in December, either. But Tomlin's team won. Burfict's team lost. Just ask Lyndon Baines Johnson. No credit for the Voting Rights Act, but Vietnam is the fourth-quarter meltdown that he carries with him.
Yeah, I don't get the Shazier hit at all. It was, by far, the most brutal hit of the postseason and no one was penalized or fined even though Shazier led with the crown of his helmet. And it was just as costly as Steelers wide receiver Antonio Brown not playing against Denver the next week because the bet is Giovani Bernard would have taken the final handoffs from Andy Dalton instead of being in concussion protocol.
NFL VP for officiating Dean Blandino said the correct call was no call because Shazier didn't "line up," Bernard since they were moving in different directions. Here's where I don't get it. Shazier must have lined him up. He hit him hard enough to lay him out for five minutes by slamming him in the head with his head. The heads were certainly lined up.
And Bernard sure looked defenseless after the catch whether he took two steps or not. Like after Hines Ward broke Keith Rivers' jaw on a blind-side block, the rule will most likely be re-written. Blandino said in the same statement the league wants to discourage using the top of the helmet. Translation: it's a penalty. But not until next year.
When Commissioner Roger Goodell's news conference last week sparked more concussion debate, maybe one of the questions should have been how does a league committed to player safety come up with rules that allow such a brutal hit.
I like what Bengals tackle and NFL Players Association president Eric Winston had to say last week at the Super Bowl. So many things happened in that game besides the stuff that ended up getting talked about forever.
The narrative, as they like to say? Simple.  You have to win. Win and all the warts magically disappear. Win. It's the only narrative (man, I hate that word). It's America. Start with Donald Trump.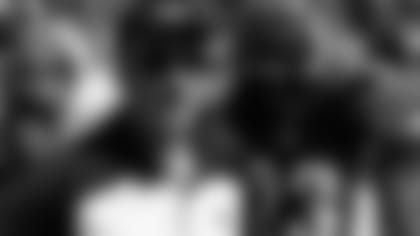 Kevin Coyle's return to the secondary gives them vast institutional knowledge on defense.
With all of the coaching changes how do you continue to move forward without back sliding Sharon Hodge, Miamisburg, OH
SHARON: Easy and I think the Bengals did move ahead by replacing coaches but not their offensive or defensive playbooks. That is particularly huge on offense, where Dalton and A.J.  Green and most of the players stay in the only system they've known under a new coordinator Zampese the eyes ears of Jay Gruden and Hue Jackson in the press box on Sundays the past five seasons.
And, defensively, coordinator Paul Guenther has the same kind of continuity and it's actually accentuated by one of the new hires. Guenther welcomes back Kevin Coyle, the Bengals secondary coach from 2001-11 who is immersed in the system. Coyle made an interesting point last month when he was hired, noting he's really got a handle on it not only because he helped Zimmer implement it and run it for four years, but he also installed a lot of it when he was the coordinator in Miami the previous four seasons.
Because of that playbook stability and the knowledge still here, there shouldn't be any back sliding.
I just want to say I love your articles and have been a Bengals fan for all my life. I have two questions and a statement. I am so frustrated how we keep losing coaches, we were on the brink of a Super Bowl with Hue. I understand they (the coaches) that leave have earned their head coaching gig, but the Browns, seriously?
1st question: Do you think when the Browns fire Hue Jackson in two years Cincy will take him back? 2nd: I think Marvin Jones is gone, but do you think it's really necessary for Cincy to draft a receiver high in the draft? I seem to remember James Wright making some excellent plays before his injury and I really like what I seen from Kumero. Those two with Sanu and Mario Alford, and of course AJ Green make this offense just as explosive Imho. Cincy likes their home grown talent and I don't see them taking a receiver high, unless someone falls to them in the draft (Josh Doctson or Will Fuller in the second? Yes please!) Your thoughts? Nathan Renner, Amelia, OH
NATHAN: Thank you to the land of Lindale, America's golf course. At least mine and my golfing partner, Eddie Suttosteros.
I don't think Hue is getting canned any time soon because he's good. The only way he fails up there is if they give him a ridiculously short amount of time. To be fair to him, they've got to give him one more game than Romeo Crennel got, the last coach to lead Cleveland to a winning record at 10-6 in 2007. And Crennel got four full seasons at 24-40. Hue could do better than that with 43-year-old Trent Dilfer at QB right now.
All that said, Jackson is always going to be welcomed back here. He's got a great relationship with the players and management. I think it's pretty clear he was Marvin Lewis' heir apparent, but it's also clear that Lewis isn't going anywhere for a while.
I don't see them losing Marvin Jones, the elusive, fast, and slippery wide receiver opposite Green. They'll make a big play to stop him from going. Especially to Cleveland. But I don't know if they can keep both Jones and Sanu. And while Alford is fast, he's short, and while Jake Kumerow is big, he's not a burner.  Both, however, may have their niches but they are unproven.
And, yes, James Wright is a nice player and while they're confident he'll come back fine after undergoing micro fracture knee surgery in the offseason at age 24, they won't know for sure until May or June.
So the second round looks pretty good again for a wide receiver. I can't see them spending a first-round pick on one with Green in the fold, but from Chad Johnson to Darnay Scott to Carl Pickens to Cris Collinsworth the second round has been kind with wide receivers.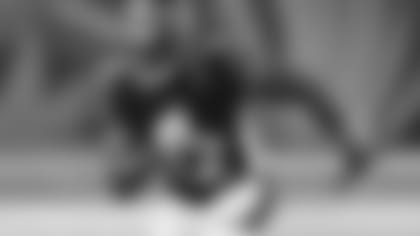 The Bengals usually like to draft their receivers after the first round, like the versatile Mohamed Sanu in the third round in 2012.
Geoff, Thanks for all your great info keeping us abreast of Bengal happenings. I worry when I see so many thinking Braxton Miller should be our choice in Rd 1. All potential and nothing else. His on the field contributions have been microscopic when compared to a kid like Coleman who is also a dangerous returner. We made an early mistake based on potential when we selected Simpson a few years ago. Do you see Miller at this stage as a legit option in Rd 1? Thanks Rick Scott, Cincinnati, OH
RICK: Thanks for the thought and, no, I don't see it.  Except for the 2005 draft with defensive end David Pollack chosen as a linebacker, the cardinal rule has been no projections in the first round. The Bengals' first-rounders of late have been guys that have had great major conference production and played a lot of college ball at a high level at one spot.
Geoff, Who do you think would start at WLB if Vontaze Burfict's suspension holds up? Assuming Vinny Rey isn't re-signed in free agency. Would it be P.J. Dawson or perhaps Marquis Flowers? Maybe even a combination of the 2? Thanks. Sean Walls,  Glendale, AZ
SEAN: Dawson had trouble adjusting to the pro game as a rookie, but if he progresses the way they hope then he would be the leader in the clubhouse for Opening Day starter at WILL. I still think they make a pretty good run at getting Rey signed, but if not then Burfict's replacement may be in the draft. Flowers also has a shot to make a run, but he's coming off a season he didn't play at all with a shoulder injury. If Vinnie's not back, that backup WILL spot is a blank slate.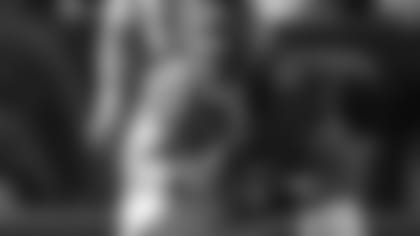 The Bengals brought left guard Clint Boling back into the fold when free agency opened last season.
Bengals fan from the beginning and still a season ticket holder. I remember Paul Robinson running wild at Nippert Stadium. My question is: Why aren't the Bengals resigning any of their players? I keep hearing about how many are free agents...so let's start signing them! Start with Adam Jones then George Iloka, Reggie Nelson and Vinnie Rey. It would also be nice to have Marvin Jones and Sanu back but can either of these guys separate from the defenders? Maybe a Braxton Miller in the draft would be a better option. What are your thoughts? Robert Greenwood, Louisville, TN
ROBERT: They'll try, but they usually do their best work with the clock ticking, just before and after free agency begins. This year the date is March 9. Last year by the end of the first week of free agency they basically got all their heavy work done when they re-signed left guard Clint Boling, middle linebacker Rey Maualuga, kicker Mike Nugent, and went on the market to grab old friend Michael Johnson.
That's most likely how it comes down this year when they get answers on guys like Marvin Jones, Mohamed Sanu, Vincent Rey, and cornerback Adam Jones, and safeties Reggie Nelson and George Iloka. I would think because of his separation Marvin Jones is a priority to re-sign.
Understanding the players need to "get paid", do you think there will come a day the players stay with a team when there is an obvious good thing? Steve Peel, Maineville, OH
STEVE: I think we've seen that the last several years with this club, going back to just last year when Pro Bowl left tackle Andrew Whitworth took a one-year extension and left guard Clint Boling took  $5 million annually when they could have received some more elsewhere. You could put Andy Dalton in that group, too. What would he have been worth if he hit the market after the 2014 season? And, really, go back to the mega deals reached by Dunlap and Atkins and it's the same thing.
You raise a good point and it's a dilemma faced by Marvin Jones and most No. 2 receivers. Go back to 2009 free agency when Bengals wide receiver T.J. Houshmandzadeh, third on the club's all-time receiving list, turned down a similar deal with Cincinnati to sign with Seattle. Figure about four years, $28 million.
The difference was a pretty decent bonus, but he was out of Seattle after one season because of a quarterback mess and a coaching staff that wasn't committed to him, two solids he had in Cincinnati. Then he was out of the league after 2011.
That cost him a lot of change because the Bengals are known for paying off their contracts and detest dead money.  That's what a guy like Jones has to weigh. He may get more money on paper elsewhere, but who is throwing him the ball and how much money does he stand to make if he goes to one of these places that changes coaches and players like they're socks?
Jones got good advice. His people put him out there at the Super Bowl in a solid marketing move. He made the ticker on NFL Network for 24 hours every five minutes because he went on their show and said what we all knew. He's testing free agency. If Hue Jackson didn't know, he knows now. But I'm pretty sure he knew.
 My question is do you think the Bengals bring back M. Jones and. M. Sanu or just one? Also do you think the Bengals sign some free agents from other teams? Thanks, love Hobson's choice!! Billy Hug, Canton, OH
BILLY: Thank you, sir. If they do sign a free agent from another team, it will probably be late and a guy that was cut and not an unrestricted free agent (UFA). That's so they don't harm themselves in the UFA compensation formula that awards draft picks. For instance, they're looking at an extra fifth or sixth-round pick this April since they lost backup tackle Marshall Newhouse to the Giants last season but didn't sign a UFA to offset it. Michael Johnson was released.
They'd love to bring back both Jones and Sanu, but that's the biggest challenge of free agency. With Green counting $13 million against the salary cap (or eight percent), how much do you pour into one position?