The Bengals say the kids on the corner are going to get more snaps down the stretch.
Hey Geoff, Hobson's choice is awesome because the fan's get to be heard! I would love to know why the Bengals aren't playing their two young first round corners more. They look good to me when they play and God knows the old men have done a good job but they get burnt at times. Why not give them a rest more often? Why draft a corner in the first round to play special teams and ride the bench? I thought Darqueze and Dre K. would get more chances throughout the year. Very disappointing. The worst part is I think we would have more turnovers if those two were playing more. Your thoughts? Sincerely, Shawn Bosse, Austin, TX
SHAWN: You have been heard and you've got a lot of company. But, really, if Martavis Bryant hadn't run by Leon Hall Sunday in the fourth quarter, would we be having this conversation? You can't sit guys playing at a high level. The cornerbacks have had a heck of a year. They've been the strongest part of the defense.
The passing numbers don't lie and there's nothing wrong with letting kids simmer and soak, especially at that position. How many young corners have we seen rushed here before the drafting of Hall and Johnathan Joseph? Start with Artrell Hawkins and Charles Fisher and then go to the second-round reaches of Mark Roman and Keiwan Ratliff. You draft corners because they're like tackles. You can never have enough. I mean, look at Pittsburgh. They replaced Ike Taylor in the fourth quarter with someone named Antwon Blake, a guy they picked off on waivers.
That said, you're exactly right. Their time is rapidly approaching and defensive coordinator Paul Guenther said so on Monday.
Hall turned 30 Tuesday and on Sunday he looked like a guy that has had two Achilles' surgeries. Even before Bryant ran by him, Colts wide receiver T.Y. Hilton did a number on him back in October. But that doesn't mean he's done. That was just one play and it had nothing to do with speed. It was technique. Hall is still a marvelous player, cerebral, physical, instinctive, but we may start to see him more inside now and see his carbon copy, Dennard, start to line up a little more on the outside. But Hall isn't going anywhere. The man is a hell of a player and competitor.
Plus, 36-year-old Terence Newman and 31-year-old Adam Jones came out of Sunday's game with the kind of nicks they'll probably have the rest of the year. It's hard to find a corner in the league that was playing better than Newman before Sunday or a corner as tough as Jones.
OK, they had their worst games of the year Sunday, but you can't start benching guys who have played well most of the season. But you can give them some snaps off and sprinkle in the kids and it sounds like they will.
 Geoff I hope this email finds you in good spirits after the tough loss to the Steelers on this gloomy day after. I've heard constantly that Dalton cannot win the big game, that the only consistent thing he has done is choke in the big games. I don't believe that's the case at all. I believe this is a prime example of a team loss. There were some dropped passes, some costly penalties, some questionable play calling or lack thereof, even special teams which have been superb all season had probably its worst game. However, watching this game through its entirety the one thing that stood out the most was the lack of play on defense and the domination of the Steelers offensive line. Bell is a great running back, but the blocking for him was the best technique that I've witnessed against us in a while. I know we've had some key injuries on defense, but that's the nature of this game. We couldn't penetrate their O-line to put pressure on Big Ben for anything. So tell me, is it the injuries our defense has suffered, or is it the play calling, or was Mike Zimmer just that much of a motivator?  Jeff Holmes, Elkville, IL
JEFF: I agree with you on Dalton. Except for the fumble, he played well enough to win. But that's like saying except for the play, Lincoln had a good day. You just can't do it. And, as always, I could use a few more runs, but I think Hue had the right idea. The ratio was 29-to-21 pass-run for Dalton and if it hadn't spiraled out of control there, it would have been closer.
I think you've got a lot things going on with the defense. The biggest thing is it's hard to get pressure when you can't stop the run. Everything starts with run defense and in their four losses that's the common denominator. They just haven't been able to stop the run.
Obviously, there's a transition when you lose a coach as good as Zimmer no matter who is replacing him. But there are other factors and you have to agree when a guy like Bengals radio analyst Dave Lapham points to not having Vontaze Burfict at all and a rehabbing Geno Atkins. You're going to be reduced. I also think they've got too many players in the front seven who are fine, solid role players who are playing too many snaps either because of injury or because of ineffective back-up play. When the front seven was at its best the past few years, the D-Line was rolling through seven and eight guys.
 First i want to say i have been a Bengals fan forever, Orange and Black till i die, but how in the hell do you give up 25pts in one quarter. Can anybody answer this question for me please? Sharon Wilson, Chicago, IL
 SHARON: Easy when you give up a 53-yard run, a 94-yard pass and two TD runs of 13 and 22 in about 10 minutes. It was the longest pass against them in 10 years, the longest run against them in three years, and they gave up six TD runs all last year. We just haven't seen that.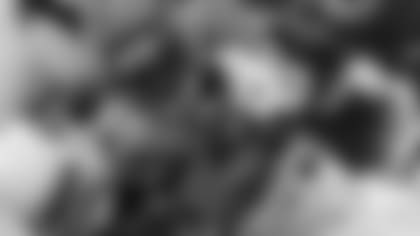 Jeremy Hill may get some more big-back snaps in December, but they won't ignore the playmaking of Giovani Bernard (above), either.
Big fan of your stuff, on the website at least once a day. Few quick questions on every Bengal fan's mind, what's the status on Burfict? Do you think his return makes an immediate impact? Also, which of the two backs do the Bengals look for more down the December stretch? I'd also like to add that, regardless of the loss last week, there's nothing I love more than seeing AJ Green get aggressive and pumped up!! He's capable of that kind of performance every single week. Thanks! Brady Mathias, Centerburg, OH
BRADY: Thank you for the kind words. With Burfict done, it's a devastating blow. But I'm not sure how much of an immediate physical impact he could have made and that might have been a factor in the decision to end season. Even before he missed the last six weeks with his knee scope, he had missed a ton of time since training camp with a variety of ailments. But if he was healthy and he was coming back, he would have been a huge lift with just his attitude and brains and that would have meant so much.
The weather would make you think the bigger back rules this part of the year, but it looked pretty even again with Hill and Bernard last Sunday. They're 3-0 when Hill gets it at least 15 times and the Browns pounded the Bengals 52 times here last month, so we may see more of the rookie.   
Why does Hugh Jackson keep calling read option plays throughout the game? Sorry I don't agree with 3/4 of the game containing read option plays especially when the Bengals have a lead. What happened to smash mouth running? Is it because he thinks the O line isn't good enough? Steve Silkaitis, Elmhurst, IL
STEVE: They aren't running the zone read 75 percent of the time. I think it's closer to 15 percent at most if you go back to through the entire season.  When quarterback Andy Dalton ran in the 20-yard TD on what amounted to their last play of Sunday's first half, it was the fourth time they ran it in the game and the fumble was the fifth time. Most of their runs this season have been off the conventional handoffs.
It's not like the read option is a newfangled contraption. Most everybody runs it in some fashion and it doesn't say anything about the offensive line. It's a different look, a changeup for which the defense has to prepare, and makes them more versatile. A byproduct of the zone read are those successful bubble screens to the wideouts and running back Giovani Bernard.
The zone read can work pretty well when you don't fumble it. Here's my question about any kind of running, smashmouth or zone read. Jeremy Hill averaged 5.8 yards per carry on just eight carries. But, like I say, Jackson had the right idea until the game got out of control. Hill has been the closer in the last four games and he would have been in this one if they kept the lead. That fumbled zone read was wide open and we may have seen it the rest of the way if they hadn't fallen behind.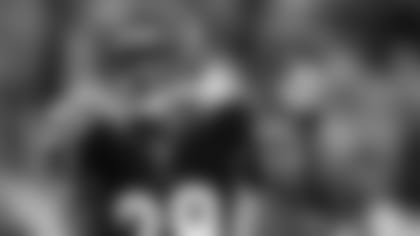 DC Paul Guenther explains how the 94-yard TD pass unfolded.
How does a veteran corner back like Leon Hall let a rookie run right past him and make a 95 yard touchdown catch at a crucial part of the game? There was no move or juke what so ever....he just plain ran right by him....aren't you taught in pee wee, junior high, high school and college not to let the receiver get behind you? Terrible effort and play by him. Jeff Nordyke, Dublin, OH
JEFF: Before I give you the explanation that defensive coordinator Paul Guenther gave us when he met with the local media on Monday, let's be clear. Hall is a pro and a craftsman. There was nothing wrong with his effort. A terrible play? No doubt about it. But it had nothing to do with effort. It had a lot to do with the Bengals thinking the Steelers were going to try and run out the clock lined up at their own 6 with a 28-21 lead and they came out in a run formation. Good play by them, too.
"The guy motioned across the formation. Leon should have been outside leverage, he didn't get quite wide enough," Guenther said. "And then as the guy came vertically stemmed him, he was trying to work his leverage and the guy just ran right past him, basically. Point-blank, he just ran by him.
"The way they ran the ball on the last series, that's what I was thinking. I was going to stop the run in that situation. Like I always tell the guys, there's going to be sometimes where I'm going to play two-deep coverage to help the corners, we've got to stop the run in there. And there's going to be times when I pack it in there for the run -- last couple of weeks we've been backed up in there, we've done a good job. There's going to be some times I'm going to ask the corners to make some one-on-one coverages and we just didn't get it done there."
There it is. Hall has to make the play and he didn't. It happens to the very best and he has been that for a long time. 
How many more seasons do we have to suffer with a QB who cannot perform in any game of significance? Why does the team always seem, with few exceptions, seem unable to get up for big games, or for that matte, most games! Mark Carroll, Bay Village , OH
MARK: OK, they lost Sunday. But look, Dalton played well enough to win, completing 74 percent his passes at 10.5 yards per pop. When you've won 38 games since 2011, gone to the playoffs three straight times and are now 10-5 in December, you've won a lot of significant games. I mean, gee, the guy came into the game with the fifth best starting record of any active QB. He and his team have won a lot of games that mattered.
 Hey Geoff, Thanks for taking my email, lifelong Bengals fan here in Wisconsin. I am emailing you what your thoughts were on the defensive game plan? I heard what guenther had to say and while they hung in there for a while I feel like our lack of aggressiveness killed us on third down. If you look at their first touchdown third and five and we are playing 8 or 9 yards off. Seemed like we were doing that a bunch yesterday. I also felt like we haven't learned from past mistakes, the front four isn't getting there and if you give ben enough time he will kill ya. For whatever reason Guenther refused to blitz and we paid for it dearly. Just wondering your thoughts? Thanks, WHO DEY! Dan Nelson, Eau Claire, WI
DAN: Thanks for your note. When you've got guys like Brown and Bell, it's hard to blitz because they're so dangerous. I don't remember Zim blitzing Ben all that much and, again, it gets back to stopping the run. According to profootballfocus.com, the Bengals had the same number of blitzes (10) last Sunday that they had in the 2012 game they beat the Steelers, 13-10, in Pittsburgh to go to the playoffs. Ben was pressured 11 times on Sunday, 14 back then. So what's the difference?
I still think when you're discussing the defense, everything begins with not stopping the run. I agree with you, the DBs didn't seem to play as tight as they have in the previous games, but I'm sure that wasn't all by design. They have been successful keeping plays in front of them, but they needed more Sunday.  
Two maybe not so simple questions. 1. Have we seen the last of Andre Smith as a Bengal?. 2. Over the last couple of years, how does the least bit of adversity (see yesterday) seem to send this team into a downward spiral they can't recover from in big games? Thanks, love your work Hobbs! Will Koshover, Independence, KY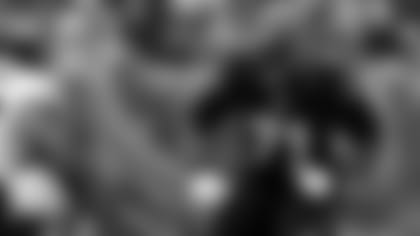 Andre Smith is expected to return for his seventh season as the right tackle next year.
WILL: Thank you very much. Smith has a year left on his contract and it's expected he'll be back.
Certainly the adversity thing has been the case this year, particularly on the big stages. And it has been a problem in prime time. But I'm not sure that was as much as a factor in the previous years as it has been in this one. For instance, last year the defense was brilliant in preventing them from getting hurt by the offense's 30 turnovers. They gave up only a handful of TDs following turnovers last year. They were uncanny. If the defense played last year like it has this year following a sudden change, they would have finished 6-10 instead of winning a division title.
What is going on with the medical staff for the Bengals? Why is every player who has an injury and should have been back by now going on IR for the season? Marvin Jones sprains his ankle and goes on IR? Eifert and Tez should have been back weeks ago from their injuries an yet they appear to be done for the year. Why don't they send their players to California so they can get some real treatment and get back on the field? Michael O'Brien, La Verne, CA
MICHAEL: They got very real treatment in Cincinnati. Conservative. Both Jones and Eifert could have had season-ending surgery in August and been done for the year. Jones for his ankle (it was loose bodies, not a sprain) and Eifert for the shoulder injury that kept him out of the spring and preseason. In order for both players to have a shot at coming back and to avoid the worst-case scenario for both player and team of surgery, the decision was made to see if the injuries would respond to treatment and rehab.
Throw in Eifert's dislocated elbow in the opener and he had a ways to go. The thinking is he's not going to be back since he has yet to be on the field, so he'll probably get shoulder surgery as well as more exams on the elbow.
But they wanted to see how he came back and notice him right away. Both players' injuries didn't respond the way everyone was hoping. The same thing with Burfict. That happens. This is the same rehab staff that has worked miracles with Hall's two Achilles tears and is starting to see results from Geno Atkins' ACL tear.  They also got Andrew Whitworth and his knee back in the lineup last year to play 14 games and they've worked it so he and Mike Pollak (knee) have been ready for every game this season. So they've got a pretty good track record.
Injuries are always a tough thing to project because everyone is different and everyone's injury is different. A lot of gray area and one of the many reasons Lewis doesn't talk about them.