Andy Dalton was riding high at the end of the game in Baltimore.
In the offseason Dalton seemed as if he would have an amazing season in this new run ordinated offense instead he has regressed! Why has Dalton been regressing when he doesn't have to do as much as last year? Is he still the 100 million man the Bengals thought he would be? Jack Roe, Cincinnati, OH
JACK:He's regressed in the last two weeks, not this entire season.  After the Baltimore game just 16 days ago, Dalton was being hailed for his fourth-quarter comebacks and he was on pace to establish career-bests in completion percentage, passer rating, yards per attempt, and interception percentage. So the narrative that Dalton has regressed under new offensive coordinator Hue Jackson is not quite right in my mind.
But Dalton has certainly had a mediocre game and a horrific game since Baltimore and I don't know if that qualifies as regression or a slump. Take your pick. But I do know you can't win the Super Bowl with quarterback play like that. I also know you don't rip up a blueprint after 16 days.
It seems to me they've gotten away from some of the things that were helping Dalton earlier in the year, such as games with 30-plus runs, screens, shorter drops and quicker throws. Getting down quickly in the games they've lost hasn't helped, either.
The Cleveland game was so bad, it seems like a month's worth of bad. Yeah, the line didn't protect Dalton very well (TCU teammate Marshall Newhouse struggled in place of right tackle Andre Smith) and there were times the receivers didn't make the right read. But Dalton screwed up the progressions on the first two passes of the game and his accuracy never recovered. He was awful, the worst offender, and he said so.
Still, the guy that put up 27 points against Baltimore's No. 1 scoring defense on Oct. 26 must be around here some place.
They never thought he was the $100 million man. They paid him like he was the $25 million man over the next two years with a chance to make $100M. If he becomes more consistent, he'll earn it.
What happened to Hue Jackson's high tempo "smash mouth" offense and sticking to the run we heard so much about during training camp? It seems like the offense isn't living up to expectations. Stephen Lonczak, Meriden, CT
*STEPHEN: *The offense certainly isn't living up to Jackson's expectations. It's also not the offense of training camp.
What was supposed to be a run-oriented offense ran it just 12 times in the shutout against Indy and just nine times in the second half against Cleveland. Teams are shoving the box with eight defenders and daring the Bengals outside people to beat them one-on-one. Without wide receiver Marvin Jones, the one guy they have that can run past anybody, without Tyler Eifert, the one tight end they have that can go vertical, and without running back Giovani Bernard, the one guy they have that makes people miss in space, it's been hard to loosen up the defenses.
Wide receivers A.J. Green and Mohamed Sanu have beaten it some of the times, but not enough to get people out of the eight-man front consistently and get Dalton some play-action, which he needs to be good and which he was getting early.
And the offensive line simply hasn't blocked the run as well as it did earlier in the season. Exhibit A and B on back-to-back plays from Thursday night: 2nd-and-5 and 3rd-nd-two on their second series of the game after Cleveland goes up 7-0. Rookie running back Jeremy Hill gets three despite the right perimeter not getting sealed off and then gets blown up for a two-yard loss on the right side. Against the 30th-ranked rush defense.
You know what they say. In order to run it well, you have to run it. But if you don't run it well, you don't get first downs. When the Bengals recovered a fumbled punt on the Browns 30 on the very next series, they tried three straight incomplete passes. Can you blame them after the previous two runs? It puts the OC in a tough spot.
Hey Geoff, long time reader here, & long time Bengals fan. I for one love this team & will never give up on them! I have a question about injuries. What is the status of Geno? He was just starting to be his old self & then he gets his knee nicked. Is he going to miss any time? Also, I hear the talk any bout Eifert missing the season. What chance do you think he has to actually come back & when? Keep up the good work Geoff, Who Dey!  Chase Sallee, Louisville, KY
CHASE: Thanks for reading. The sense after the game was that Atkins is OK and good to start practice Wednesday. As for Eifert, Marvin Lewis is the guy that raised the possibility he might miss the rest of the season and he usually never says anything about injuries so that tells me there's a pretty good shot he won't be back. But they don't know for sure. Certainly it doesn't appear like he'll be back in the next month.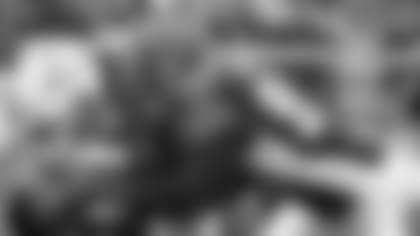 Margus Hunt is playing about 19 snaps per game.
Hi Greg, Can you give any insight into Margus Hunt's playing time? The pass rush this year hasn't been great and I'm wondering why he's not getting more opportunities to make plays. Josh Dorsey, Huntington, W. VA
JOSH:  Hunt has played 170 snaps, or 26 percent of the plays, third fewest on the defensive line behind tackle Brandon Thompson, out five games with an injury, and rookie end Will Clarke, active for only one game. The Bengals don't rotate their line as often as they used to and one of the reasons appears to be because they don't think the second-year Hunt is ready yet for a bigger load.
When is AJ McCarron eligible to come off the IR? Do you think they will start developing him with an eye on being a starter in the not-so-distant future? Fans would like to see a plan for moving on from Dalton. Tim Kilmer, New Bremen, OH
TIM: McCarron can come off PUP a week from Tuesday and start practicing. Then I'm going to guess after he practices for three weeks they'll put him on season-end ding injured reserve and keep rehabbing him. If they activate him after three weeks, that takes a spot away from a team that needs all the non-QB roster space it can get for the stretch run.
Their idea has been all along to develop McCarron as a backup for Dalton, not as a replacement. Particularly now that he's missed a year of practice. In the wake of Dalton's extension, they don't figure to move on from Dalton for at least two more years.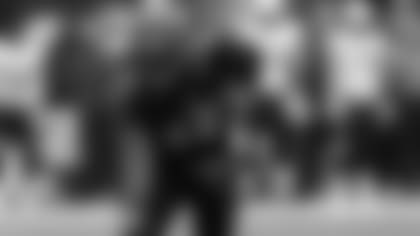 A lack of Tez because of injuries is a reason the Bengals have struggled vs. the run.
Hi There, I am big fan of the bengals and you blog, I have been a fan since I moved to the states over a decade ago right when the Bengals brought Coach Lewis and Palmer on board. I have been very concerned with the run game on defense since the preseason and my question to you sir is, do you think the problem is caused by the lack of talent or the scheme at the position? Let the second half of the season begin and let's hope my Bengals survive tis brutal schedule, Who dey! Thank you and Kind Regards, Karim Badr, Cincinnati, OH
KARIM: Thank you for the kind words and I'm right with you. If it one's thing I thought the Bengals could do this season is stop the run with pretty much the same crew that finished fifth in NFL run defense last year.
There are some personnel issues, for sure. Atkins hasn't been Atkins for the most part, the NFL's leading tackler from last season (Vontaze Burfict) has barely played, and their run stuffer in the middle (middle linebacker Rey Maualuga) has missed the last four games. Wallace Gilberry has played quality snaps at right end in place of the departed Michael Johnson. In fact, profootballfocus.com has Gilberry rated 25th playing the run among 56 NFL 4-3 defensive ends while the site puts Tampa Bay's Johnson at No. 51.
But clearly it goes beyond personnel. You read the quotes and hear the sound bites. The players themselves say in order to stop the run, they have to perform the fundamentals of shedding blocks, staying in gaps, and having the discipline not to do more than their responsibility.  Given that they're ranked 31st against the run, it's not happening.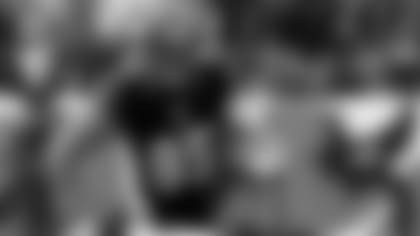 Tyler Eifert's dislocated elbow came on his eighth play of the season.
I was wondering about the Bengals medical staff. It appears they miscalculated Marvin Jones and Tyler Eifert's injuries. All along they were to be back his year. Then Jones "tweaks" his other ankle, and is done for the year when it wasn't supposed to be serious. Eifert clearly was on IR with design to return-now he is probably out. Are they missing things or purposely not making the nature of these injuries public? Timothy Weber, Cincinnati, OH
TIMOTHY: Marvin Lewis is notorious for being vague and unhelpful with the media about injuries for reasons of competitive advantage. And he gives his players the same marching orders. Don't talk about injuries.
Why, for instance, should the Patriots know how far their fastest wide receiver, Marvin Jones, has progressed from his broken foot the week before the game? This week, why should the Saints get a heads up on whether one of their most dangerous weapons, running back Giovani Bernard, is playing for the first time since Oct. 26?
So you can see where Lewis is coming from and not only does he have every right to clam up, he could be negligent if he didn't in order to protect the competitive edge. It doesn't help us, but he think it helps him and while you could debate it, you can't win it.
But a lack of transparency can also feed perceptions, particularly in the case of lingering injuries that change over the course of time, which they often do. In such long-term cases, the Bengals get second and even third opinions and it's believed they did that with Jones and Eifert.
This is what we know and has been reported:
Jones rested an ankle injury that nagged him from the spring camps all the way through the throwing session at the Daltons in Fort Worth in July. The consensus was rest, but the day he came back in the third week of training camp he broke his foot, a separate injury. Then six weeks later in his first day back from the broken foot, he re-aggravated the ankle injury to such an extent, it needed season-ending surgery. All of which had been pretty much reported whenever an injury report was released. From what I can gather, there was no way to know surgery would be required on the ankle until the more serious injury happened.
As for Eifert, he dislocated his elbow in the opener. Defensive tackle Devon Still suffered the same injury last season and came back in six weeks, so putting Eifert on IR-Recall made sense. But here's the problem in dealing with injuries. Everyone is different and not even doctors can see into the future. Eifert's rehab apparently ran into a complication because he's eligible to start practice and he hasn't yet. As Lewis proclaimed the other day he may miss the rest of the season. I'm not sure I'd call that a miscalculation. A complication, yes, but since other similar injuries have had a six-week window, not a miscalculation. I would also call it unfortunate.
Mr.H Big fan of your columns, I am originally from West Milton, OH currently serving on active duty Army stationed at Fort Carson. I have two questions first one is you probably know Andy Dalton a lot better than I do and wanted your personal opinion on him and his play? Do you think he is capable of leading this team? Second question is where is the fan base going? I have been a fan all my 31 years and im not going anywhere but it seems like the stands at the stadium are looking a little bare, why do you think the fans are giving up? Thanks! Clayton Storey, Fort Carson, CO
CLAYTON: I'm a big fan of yours. We all should be thankful for your service and thank you for your kind words on Veteran's Day.
I think Andy is a smart, tough guy who wants to do well, has done an exemplary job helping lead this franchise out from under the dark cloud of 4-12 in 2011, and deserved the contract. I think he's a winner and a leader, as is A.J. Green. It is evidenced by their .614 winning percentage and three playoff berths since they've been together, unheard of in the annals of this franchise. And they've been lucky that they've had a lot of leadership from great pros like Robert Geathers, Domata Peko, Andrew Whitworth, and Leon Hall.
That said, I'm still looking for both guys to take over a big moment in prime time against a good team or in the postseason, much like they did against Baltimore in this year's opener for one big-time play. That shows you they can do it. Dalton's gutsy fourth-quarter drive back on Oct. 26 shows he's capable. Green's 102 yards against Tennessee coming off his toe injury shows he's tough, resilient, and capable. We're waiting on the next step and waiting to see them take over a game that starts at 8:30 p.m. or in January.
The fan base is you. They're not going anywhere. They haven't given up. From what I understand the place is going to be packed for the last three games when the season is decided. Why it wasn't that way earlier in the season is probably a combination of technological, economic, and historical factors worthy of a doctoral thesis. But look around downtown and the malls and the schools and the TV ratings and the blogs and this column the team's road trips and there is no dearth of passionate, knowledgeable fans. It is truly Who Dey Nation with the capital city Bengaldom.
Will Paul Gunther be here next year? You can't go from being the best d in the league to the worst in 1 year with the majority of the same players, his gameplan is horrific, he doesn't blitz what so ever, just sits back and lets the opposing QB pick us apart, blitzing is what made us successful, i personally dont see a future with this guy leading the d. Andy dalton is another question, ive backed the guy since day 1 but with every primetime and playoff loss my faith is dwindling in the guy, hes got so much talent around him and he's not producing, if the d can't keep him in the game he can't come back, do you see him playing out his entire contract or cinci finally seeing the light and opting out? Maybe take a shot at a stud free agent when that time comes. Tim May, Celina, OH
TIM: Where will I be next year? Where will you be next year? Can you start me off with something easier?
Blitzing isn't what made the Bengals defense successful. It was the rock-ribbed fundamentals that made them a top ten defense four times under Mike Zimmer. Sound and simple so they could be aggressive and fast. Stop the run. Don't let them throw over your head. Get them in third-and-long, when, more often than not, he came at you with a four-man rush instead of a blitz.
And if you couldn't do it, he scared the crap out of you because you knew he'd find somebody who would.
Be fair to Guenther. He was a big part of that success. He was in charge of third down, he was Zimmer's eyes and ears in the press box on game day, he coached a very productive linebacking corps, and was a big part of Zimmer's culture. Yeah, you lose something when you lose a coach as good as Zimmer. But Guenther didn't just show up and these guys have played well for him in the past and I imagine they will again.
The Bengals haven't been able to blitz the last few weeks because of the inability to stop the run. They simply haven't had the advantageous down-and-distances.
There is no such thing as a stud free agent QB. No longer exists. If he ever did. If he's a stud QB, he's under contract, unless you're a 36-year-old Peyton Manning off neck surgery.
Look, I get it. Dalton was really bad Thursday night. OK. But he was having a nice year until two weeks ago and improving in all the right categories. I understand the frustration because the prime-time and postseason numbers are so ugly. I really do. But they paid him and he's not going anywhere for two years. There should be a moratorium on Dalton griping that expires Dec. 31, 2015.
And up until two weeks ago, it looked like a good move, no?
Thanks Geoff, for the great articles and for connecting us to our beloved Bengals. After hearing the critics from the disastrous performance VS Cleveland and another primetime meltdown. My question is, if we miss the playoffs this year will Marvin get fired? Eric Lopez, Lancaster, PA
ERIC: Thanks for the kind note.
It is not Mike Brown's style, is it?
Although, he hasn't seen his team manhandled like that in three losses in the same season in a long time.
I have no idea, Only Mike knows and he's not talking until the end of the season.
But I think it's a premature question. If they were 3-6, I could see it. I know the three losses have been so devastating and shocking that it seems like they're 3-6 and out of it. But they are a half-game out of the division lead. They have the best division record in the AFC North. By the time December rolls around, they should have everybody back but Eifert.  Their fate rests entirely in their hands with two games against Pittsburgh and one against Cleveland.
And, yes, they have a shot at prime-time redemption against Denver.
All I know is that Lewis has played four games without A.J. Green and basically none without Marvin Jones and Tyler Eifert and too few with Vontaze Burfict, and all nine with a rehabbing Geno Atkins. And he's still got them in it. Maybe they're right where they should be. With everything depending on the stretch run.
That's probably what we'd be saying if those three losses weren't so garish.
As Marv himself would say, we'll see.