Bengaldom would love to see rookie runing back Joe Mixon get some room.
Hey Hobbs, just a quick question...where has the run game gone? We should have the next earth wind and fire that the giants had a while back. Is that lack of O line? Plus do you see resigning Eifert? Thanks love the Bengals in Calgary Canada Ken Brown, Calgary
KEN: Thanks for the note from up north. It's a good question. All I know is if they keep running it like this, no good can come of it. They're on pace to rush for 1,420 yards. The only season they've failed to rush for 1,500 yards was 1995 with 1,439 yards. How good was Jeff Blake in '95? They went 7-9 with the last defense in the league and they've got now, at the very least, a top ten defense this season. But it's uphill all the way if they keep on this pace.
I can see them re-signing Tyler Eifert. But the price would have to balance out the risk because they don't seem to know what the status of his back is.  What I could really see them doing is putting the franchise tag on him for an all-or-nothing year. But that's if he's healthy and how long will he be healthy and, well, it's a vicious circle.
Hi Butch, 1st time writer here. Avid Bengals fan since I moved her in 95. In my opinion Andy Dalton doesn't get the credit or love from our fans he deserves. He will be here thru the 2020 season, call it three years. I went thru the entire AFC and looked at quarterbacks I might trade Andy for based on the current duration of his contract with a small consideration given for playing beyond his contract, his age (29 but almost 30) and his career stats. So here goes:
Not Brady (40 yrs old), nor Big Ben (35-3/4 years old). They will both be long gone by 2021. Not Flacco, hes a one year wonder and can't stay healthy. Alex Smith is a tossup currently, but hes already 33-1/2. And Andy has a slightly better career completion rate and a slightly better QBR. Plus the big thing is Alex has 5 more years of wear and tear on his body than Andy does. And Andy has the stronger arm. The only QB I'd consider trading Andy for might be Derek Carr. Andy has a better career QBR and a better comp %. But Carr is only 26-1/2. Probably would have to take Carr over Andy just because he's 3-1/2 years younger.
There is really nobody other than maybe Mariota but he doesn't have much of a track record yet. Some may say Taylor but not for me. Same issue as Mariota. Not Luck either. Andy has a better career completion rate, better QBR and most importantly has only missed 3 regular season games out of a possible 100, 3% of the time. Luck has missed 14 games out of a possible 84. That means Luck misses games 17% of the time. And he's still out hurt.  So tell me Butch, what am I missing here? Glenn Castiglione, Dublin, OH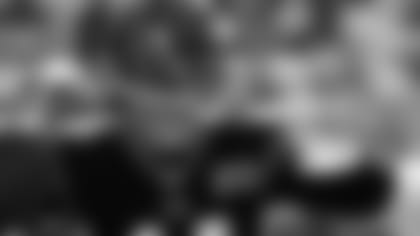 Andy Dalton has his backers.
GLENN: Thanks for checking in and doing the homework and hope you write in again. I don't think you're missing much. I get the local heat. The most popular guy in town is always the back-up quarterback. I'm sure the topic in Nashville and Indy these days is not how good those guys are, but how long can the Titans and Colts stake their future on brittle quarterbacks. And no doubt there's a faction in their towns that think the Chiefs can only win the big one with the rookie, the Bills don't have an elite guy, and that Blake Bortles will show his true colors eventually.
 And, hey, no one got booed at home more before his MVP season and Super Bowl berth than the Bengals' own Ken Anderson. So if a legit Hall-of-Fame candidate can get it, you can't be surprised about anyone else.
And it's not much of a surprise that Dalton is a national whipping post. He's saved his worst performances for prime-time audiences, like the 2.0 vs. Cleveland, the 10-6 loss to Houston when the Bengals were 8-0, and last month's crabs-in-ice-water-no-touchdowns against the Texans. He's 5-12 in prime time, but the drive-by-pundits dismiss too quickly his 57 wins, two AFC North titles, and five post-season berths in one of the NFL's few divisions that annually have had three post-season contenders since Dalton arrived in 2011. But that's what drive-by pundits do.
But despite all the flak, the organization is lock-stock behind Dalton. It seems to me quarterback is the least of their problems on offense, so I don't look for them to replace him with Andy Dalton before McCarron's deal is up or draft one fairly high fairly soon. You figure a tackle or a tight end is in the mix next year, right?       
Geoff, Absolutely LOVE your 'column' and it's a feature I look forward to every week of the year. Really helps me keep in touch all these miles away. This is the first time I have actually written in which shows that I am worked up enough to vent! It's long winded and may exceed your character limit for your column but I'd really love to hear your feedback.
I know a lot has been made in the past about how the officials and the league seem to get down on us and that other teams seem to get away with more than we do. I'll refer to some of the hits the Steelers put on us in THAT playoff game compared to what we were called for and the debacle at the end. But, being an official in Ireland myself for the GAA (Gaelic Games Association), I find it difficult to attribute direct blame to match officials as we all try as hard as we can to referee consistently and to the rules, without prejudice.
Now, onto Vontaze - his 3 match suspension (never mind 5 matches) was totally unwarranted. I feel for the guy that plays his heart out, week in, week out and has proactively changed his style of play to adhere more to the guidance. BUT, I do feel he is being picked on by the NFL front office and that, in turn, MIGHT be influencing our match officials where they may feel under pressure to be tighter on him in their interpretation of the rules. Case in point - his hit on the QB Sunday - it was legit, just as he let go of the ball, it wasn't helmet to helmet and he didn't drive him into the ground yet he still got flagged. What are your thoughts on the way Vontaze may be being singled out based on a past reputation both by officials and the NFL? Do you think he is being somewhat victimized?
Trevathan's hit against the Packers was as bad as I have seen in a while - Adams was stopped for forward progress, the play was going to be dead and Trevathan unloaded on him and yet he gets 2 games? Vontaze gets initially 5 for a hit during a play on what I deem was an active player on an active play! Thoughts? Thanks for all you do and for the time taken to read (and hopefully reply) this. Mark, Newtownabbey, Ireland.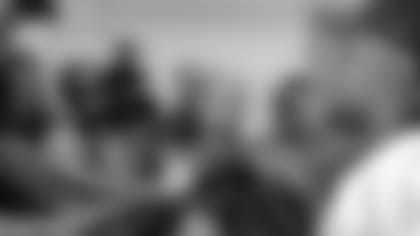 O'Tez has fans across the pond, too.
MARK: Thank you for the kind, thoughtful note and it's great to have a big-time official join us.
I'm not going to say Tez is a victim. He's one of the stars in the big leagues. And you'd like to think that stuff doesn't go on. You'd like to think everyone is treated equally, but his roughing call on Sunday juxtaposed to Bears linebacker Danny Trevathan' s brutal hit that put a guy in the hospital and got him suspended him one game makes it very clear now. What they like to call multiple offenders are under far more scrutiny.  Heck, what was different about Burfict's penalty hit and Nick Vigil's clean-as-a-whistle sack?
The league has passed the word that since Trevathan doesn't have a history of being dirty; it apparently thinks a one-game suspension is going to deter him. The lack of outrage surprises me. Player safety is player safety, whether it's a first-timer or not. That was the most brutal shot to the head I've seen in a few years. Probably since Steelers linebacker Ryan Shazier drilled Bengals running back Giovani Bernard and gave him a concussion in the Wild Card Game.
On the Shazier play, it seemed like they had to freeze frame it to determine he didn't violate the rule and then they re-worked the rule to make it illegal because it was so brutal. But when Burfict was suspended for three games back in August for his hit on the Chiefs fullback Anthony Sherman, it didn't look like the Bengals got the same frame-by-frame treatment in their appeal. Everyone would have to agree. The Sherman play is nowhere near what Trevathan got away with and that does surprise me there is such a sliding scale. And, look, I agree. Player safety is the most important thing in the league. You have to take care of these guys. I'm all for it. But I don't think it's something you legislate play-by-play depending on who makes the play. What's good for one is good for all.
But, look, I'm a bad resource here. I'm too emotional about it. I'm still horrified that, according to published reports not long after, Steelers offensive line coach Mike Munchak had his fine rescinded for pulling the hair of Bengals safety Reggie Nelson on the sidelines after a play in the Wild Card Game.
I think it's one of the worst things I've ever seen on a field. An opposing coach doing that to a player? You don't see that at Anderson-Loveland. He should have been ejected from the game and suspended for the postseason and the first month of the 2016 regular season. Coaches should be held to a higher standard. I still don't think that's fair to any player that is suspended for a safety violation.
I also don't know where the outrage was on that one, either. Imagine if Paul Guenther had given Ben Roethlisberger a noogie after he scrambled out of bounds.
Hello Butch, with the trade deadline coming up at the end of the month any chance (if we are doing well) of trading for an o-lineman? John McIntosh, Atlanta, GA
JOHN: After they canned their offensive coordinator four days into the season, I would think anything outside of a quarterback change or head coaching change is on the table. 
I know it's still early in the season but the coaches must see that J Ross is not going to pan out to be a go to guy. Why don't they activate J Malone and start working him into the flow? With him opposite Green, Man!!!!!!!! Chris Williams, Johnson City, TN
CHRIS: I don't see how the coaches can say that about John Ross at all. How can you make that determination? He's barely played practice, never mind play. But that said, they love fourth-rounder Josh Malone and I think his time is closer than we think.  The kid has all the tools to be a big-time threat.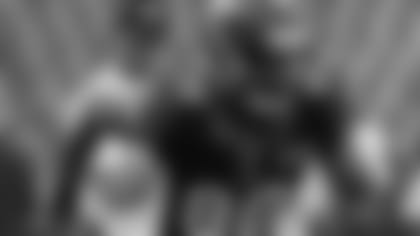 Josh Malone: time may be near.
With Buffalo coming in this weekend, as it now stands, this will be our 3rd game this season against a current top 10 defense. So do you see this as something that could break down our offense or build it up? Obviously it will help later on that other Defenses will not seem so tough, but if we get banged around it could linger through the season. Anthony Douglass , Hamilton, OH
ANTHONY: No question about it. The Bengals offense vs. the Bills defense is the matchup of the game and the Bengals need to score TDs this trip after Baltimore and Houston gave them nothing. The Bengals are going to play good defense Sunday. Of that I have no doubt. But if the offense allows the Bills to run it 35 times because they can't put points on the board, it won't matter if they hold LeSean McCoy and company to 3.5 yards per carry.
It seems like anytime a run is blown up in the backfield it is Bodine's fault. If he has a nose tackle right over him...he gets blown up 5 yards in the backfield! I just don't understand because he was one of the strongest lineman coming out of that draft. Have you heard anything about replacing him internally? I know they are high on Bodine...but I just don't see it, especially as a run blocker. Also, why no interest in Mangold?  Nick Arszman, Cincinnati, OH
NICK:  The way the first month has gone up front, it looks like if they're looking for answers they'll rotate you and Russell is still taking all the snaps, so I guess that's the answer.  It's tough to judge all the offensive line stuff fully because you're not sure of the calls and, yes, the last 10 minutes looked ugly on Sunday but it also looked like the Browns were selling out on the run down, 31-0.
As for Nick Mangold, it just so happens that on Tuesday Mangold told Rich Cimini of ESPN New York that his injured foot still isn't healed, and he doesn't want to "steal checks" this season. Cimini seems to think if Mangold does play again it won't be until next season.
Hello again sir...it's been awhile for me...My question is about Tyler Eifert. I've noticed there has been no talk that I am aware of about negotiating a new deal with him being in a contract year. I am wondering are we seeing the last year with Eifert? I know he's missed around half of his games and I'm wondering if that is a reason they are maybe hesitant about a new deal? Thanks! Chaz Bond, Galloway, OH
CHAZ:  Thanks for checking back in. The Bengals traditionally don't do extensions during the season, which is why there's no talk about it. Plus, I would imagine it's tough to make any moves with a guy that has a back problem keeping him out of games. He's always a candidate for the franchise tag, but they obviously have to see how the back responds when he does play. Like I say, they no doubt would like to re-sign him, but the price and terms would have to match the risk.  I think you can say that situation is still evolving.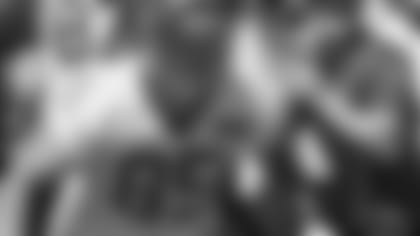 Tyler Eifert: more questions than TDs.
Geoff, it seems like we rarely draft OGs drafted by the Bengals even as high as the 5th rd. We were told Westerman was one of the toughest guys in the draft; a mauler, yet with all the movement on the O-line, we see Redmond and Johnson out there and a running game doing very little. I have a problem with ML unwillingness to stick a young guy out there to play, especially when I see the others doing a relatively poor job of opening any kind of hole. How's Westerman progressing in your opinion? Thanks Rick Scott, Cincinnati, OH
RICK: I think Marv has backed off the vet stuff this year and is playing young guys more than ever. I mean, Alex Redmond did get 16 snaps at right guard in Cleveland, but a lot of them were because T.J. Johnson got shaken up, and it looks like they're ready to go back to Trey Hopkins at right guard when he's healthy and he's a young guy with only one NFL start.  So he's playing kids. All I know about Westerman is they still like him, but the guy just hasn't been in a real game so it's just hard to say.
Hello Mr. Hobson!! I'm sure our fan base is in a bit of a better mood after that first win (hopefully of many....). Couple questions: 1) What is your take on the O-line rotations? I know we have to get better results from the line, but if Andre Smith outplays Ogbuehi....why rotate at all?? And if you are rotating to fix problems...why not at center....or is the coaching staff still thinking that Bodine is fine? If so...how can they possibly think that? 2) What is the status on Ross' injury? I'm still excited about what he can bring to a quick-hitting offense.....and with the things Lazor has been dialing up, it just seems like Ross would be a great addition to the offense. When will we see him?? All the best to you....keep up the great work covering the Bengals! Who Dey! Kevin Crawford, Cincinnati, OH
KEVIN: Thanks for the kind words and for checking in. Cedric Ogbuehi is a first-round pick and you've got to give him every opportunity to succeed. Plus, as well as Andre Smith has looked over there, he still has never played the position before in the pros. I would imagine that's going to be a match-up thing.
Offensive line coach Paul Alexander is a big backer of Bodine, but he did bench him for a series or two in Baltimore last year and put in T.J. for a few snaps. This year, Johnson has been playing right guard since the opener.
I'm not sure on Ross. His knee seems to be a week-to-week deal. We'll see if he practices Wednesday. But I'm not sure how much of an impact he can make right away when he does come back. I agree, I think his speed is a major weapon.
But the guy barely played any snaps in the preseason and he barely played in his lone NFL game after he fumbled his first touch. No question. I love the guy's smarts and speed and he'd be a beast in those wide receiver screens and stretching Cover Two on deep routes. But I don't think it's going to be immediate. He's got to get timed up.
Cincinnati Bengals take on the Cleveland Browns in week 4 of the regular season.