*                        As Geno Atkins goes, so goes the Bengals defense.*
Hey Geoff! As always keep up the good work! Always enjoy reading your updates on the Bengals from you. The hot topic this week is obviously Andy Dalton and his injury and if McCarron can step into the starting role while Dalton is out. I have little worry when it comes to McCarron though because he has plenty of help around him (Green, Jones, Sanu, Eifert, Hill, Bernard) and he seems like he'll be ready to take on the challenge. My question is about the defense and mostly the secondary.
If this Bengals team wants to go far come playoff time and possibly making a Super Bowl run, it's going come down to the defense. Other than the Texans game, we can count on the Bengals Offense to put up double digit scores. With all injuries starting to pile up, do you think they'll be ready at the very least come playoff time and be healthy? Specifically Adam Jones, George Iloka, Leon Hall and Burfict (he seems alright but the neck injury concerns me).Thanks again as always! Who Dey! Isaac Coffman, Columbus, OH
ISAAC: Thank you for the nice note. Before Dalton's injury, I would have agreed with you, but you just don't lose your quarterback and things remain the same on offense. I think it is a double-barreled sort of blitz. The running game has to team up with the defense to make it back here to Frisco for the big one.
I'm not talking about pounding it 30 times a game every game, but when they do run it, it has to be an effective 4.2 yards per carry. That is going to be harder to do now since teams figure to make McCarron beat them. If they're averaging under four per, it's going to be tough sledding. And the offenses are so good in the playoffs, you can't expect your defense to shut them down totally. You have to give them a break by playing some kind of keep-away with the clock, particularly with a new QB.
But, for the most part, I agree with you about the defense being the key. Certainly if there is a re-match with Pittsburgh.  And the defense is doubly important now because they can't put pressure on McCarron by giving up 24 points, but they seem to be playing well enough to win in crunch times.
Yeah, the two legit offenses they've played in the last month, Arizona and Pittsburgh, have put up 34 and 33 points, respectively, on them. That can't happen now. But except for a bad 10-minute stretch in Arizona, they've played well enough to win.
 They didn't have cornerback Adam Jones in either game and against Pittsburgh last week they did everything they wanted (gave up just one long pass, held them to three yards per rush and no TDs) except stop them on third down. Nothing new here. As Pro Bowl defensive tackle Geno Atkins goes, so goes the defense. If he keeps playing at this level, they'll be OK. His presence inside along with Burfict makes them a top ten defense. (They're No. 10 heading into the Niners game and last year at this time they were in the 20s.)
The nagging concern is the depth at corner. With Jones not 100 percent, Darqueze Dennard on injured reserve, and Leon Hall dealing with a balky back, it's a close run thing. Jones, Kirkpatrick, and Hall are still a solid three on the corner, but they're at the nub.  
Still, they're giving up less than 18 points per game. They've played some brutal offenses, but they've also shut down some good ones (the Steelers in Pittsburgh, Seattle in the last 25 minutes, Arizona in the fourth quarter), but what they have to stay away from are the bad stretches. If they can keep going at relatively the same pace and give up about 20 per game, that's got them in the mix.  
 If the Bengals make it back to SF in the Super Bowl this season, would they be the visitors since it's an NFC stadium? Peter Neefus, Virginia Beach, VA
PETER: The home team in the Super Bowl is awarded on a rotational basis. Even number years and even numbered Super Bowls go to the AFC, so the Bengals would be the home team and have the uniform choices while the NFC team calls the coin toss.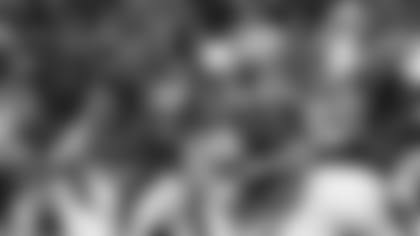 When is,if ever,jermery hill going to be the man and run the rock like all of us thought he would this year.Is he just not reading the blocks or whats up with this guy.He gets caught too many times in the backfield or at the line.Its maddening to watch this guy when we know he could be a beast.I think he needs better coaching to get it started.at times he looks great.we really need him rest of the way.I am worried.thank you brother for reading this.die-hard 46 years. Bill Bowman, Cincinnati, OH
BILL: Remember, he got back to running the way he ran last year in the two games before last week's Steelers game with back-to-back days of 86 and 98 yards. Against the Steelers he got it just seven times for 16 yards and one of them was a 12-yard gain, so I don't know how you can judge him off that. He needs seven carries just to get stretched out.
That was the one thing about both games when they played the Steelers that has surprised me. Especially this last one, where Hill was coming off his best efforts and they had a new QB. If that was ever a 20-carry game, I thought that was it. But, then again, the Steelers dared McCarron to throw and when teams have done that this year, the Bengals passing game has made them pay. The question is, can a McCarron passing game make them pay?
I was talking to a guy who has been observing the 49ers for a long time and he asked me what Hill's career-high is. I told him, "154 yards,' and he said he'll break that this week against the Niners. They can't stop the run, so I'm guessing Hill gets it plenty and if he looks like he did the previous two games, that's the guy from last year.
Why it's taken this long to regain his form, I'm not sure. It looks to me like a combination. He hasn't been as decisive, the blocking hasn't always been as good, and they've been quicker to put it in the hands of a passing game that had been quite productive under Dalton. I mean, you can't rip what they're doing. They are fourth in scoring and Hill has eight TDs. This guy is a heck of a player and he's a big weapon down the stretch.
I surrendered my season tickets before the start of the season, once again the playoff atmosphere game last week proved my choice to be correct. My question to you is... Why did the Bengals not prepare for the Steelers. Who ever makes their decisions have wasted a lot of hard working people's money. And do you think they can win a playoff game preparing this way? We fans are looking for a Hail Mary. Tom Scanlon, Batavia, OH
TOM: I can understand the frustration, but with all due respect, last week's game proved absolutely nothing about a playoff bid by this particular team. Not without the starting quarterback. Just six weeks ago they prepared well enough to hold the NFL's best offense to ten points and beat them in Pittsburgh.
What decisions have they made this year that injured the entertainment dollar? This year they've become the first AFC North team to ever go 8-0, the first Bengals team to go 10-2 in 40 years, and they held the biggest lead in the division at the earliest point ever. And the 27-24 OT win over Seattle was the biggest fourth-quarter comeback in the NFL in years.
If you're going to rip them for losing to a play-off team with a backup QB coming off the bench, you ]have every right. But I don't think it is anything like this season's defining moment. When they play the Steelers next month with a QB that prepared for them, then it will be. Not last Sunday.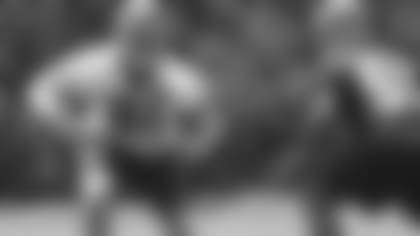 First off I'm a Canadian superfan and my question is: Who will be AJ's favourite target? I think if he gets to control the game passwise will be Tyler kroft. What do you think?  Travis Lahey, Fredericton, New Brunswick
TRAVIS: I like the idea of Kroft. He threw a lot to him in training camp and McCarron won't have Eifert. But I think a big reason why they've won 10 games and Andy threw just seven interceptions is there hasn't been a favorite target. Green has the most catches and Eifert has the most TDs and Gio is a beast coming out of the backfield. Got to go to where the coverage isn't. We saw in years past how Dalton suffered when he forced it to A.J., so hopefully AJ has seen that in action.
Hey Geoff, I really enjoy reading your articles. They give us all real insight into Bengals goings on. My question is about Paul Dawson. Our LBing group is not super strong and yet he gets no playing time at all. It just seems to me that unless he has regressed, he could provide some help at that position. To me, our LBers are below average in pass coverage. How do you feel about him? Thanks, Rick Scott, Cincinnati, OH
RICK: Thank you for the kind words.  There are times the backers  have struggled in nickel, but Vincent Rey and Emmanuel Lamur seem to have the confidence of defensive coordinator Paul Guenther more than the rookie. And, you're right, Big Ben did hurt them last week over the middle on third down.
But Dawson had a long way to go to prove to the coaches he's going to get prepared during the week and I think he's still on the journey. They think Dawson has potential as a WILL backer, but I'm not sure he's ready for the coverage responsibilities just yet. I think he gets there eventually, but they really like the experience in front of him.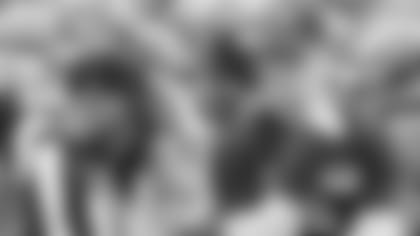 When do u think dalton will be back? Donovan Bond, Milford, OH
DONOVAN: We're all guessing. I'm just going off four weeks for a fracture to heal and then he's got to rehab it. Maybe the division round, maybe not.