George Iloka (above) and Shawn Williams are ready to anchor the middle of the field.
They have two safeties that played the same position last year, that appear to be the two best safeties on the team. Do you expect them to start together and how do you see the depth chart at safety shaping up Justin Craycraft, Austin, TX
JUSTIN: Yes sir. I think you're going to see George Iloka and Shawn Williams in the middle of this defense for the next five years with Williams turning 25 on Friday and Iloka turning 26 two weeks after he signed his five-year, $30 million deal. Williams is in the last year of his deal, but he's their kind of guy that they wrap up. Serious. Committed. All about the game.
The rest of the safety depth chart is quite interesting. You think four, right? But Josh Shaw can swing between safety and cornerback. Taylor Mays can swing between safety and nickel backer.
Sixth-rounder Derron Smith was the fourth safety last year and was a core player on special teams, but clearly this year's seventh-rounder, Illinois safety Clayton Fejedelem, is going to make a run at that spot. They didn't sign an undrafted safety this year, but Floyd Raven Jr., is back from the last training camp.
Throw in to the mix that Mays is suspended for the first month of the season and it's an interesting proposition to replace him. Do they go heavy with seven backers with WILL linebacker Vontaze Burfict suspended for the first three games? Or do they go heavy at safety knowing that Shawn Williams can play Mays' nickel backer spot? I think there's a shot both Smith and Fejedelem are on the Opening Day roster.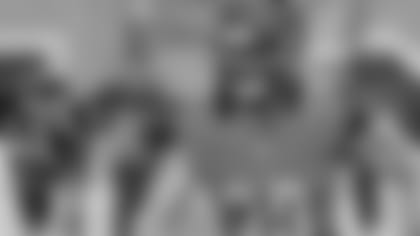 Margus Hunt and the battle royale up front.
Geoff, Great work on the new Hobson's Choice Podcast featuring MJ90. He's was a great choice as your inaugural podcast - I love that he tries to make a difference in the community. Looking forward to hearing from more of the players. Any thoughts on who is next? Would love to hear from George Iloka, Adam Jones, and the mystery behind Mr. Geno Atkins. How often are you doing the podcasts? OK, final question -- last year the Bengals were able to keep 10 D-Lineman on the Opening Day roster. Do you foresee that happening again? Beau Christopher, Los Angeles, CA
BEAU: I like your first name on this e-mail, but I'm going with the real deal. Thanks for listening. I'm feeling my way around on this stuff, so I figured the first guest better be a lot more articulate and bright than me and I knew I couldn't miss with Mike.
I don't know how often we'll do it. As often as we can. But that first one is basically how I envision it. Talking more about life and times with football in the background. I'd love to get to all those guys you mention at some point, although, as you know, Geno doesn't like to talk to the media. As far as I know. I don't know, maybe it's just me, but we'll keep an eye on him.
I think with the early suspensions it's going to hard too go heavy on the D-Line with 10. You've got to have at least six backers, but maybe seven with Tez and Mays out and that would give you nine D-linemen, seven backers and nine DBs with the traditional number of 25 on defense. Tough call, though. A lot of good linemen. A couple of good ones are going to have to go.
Love the Hobson's choice Podcast. Maybe you could select a loyal fan for a future podcast? It could be interesting. Can you discuss the dynamics between the Bengals and the league office, Is there tension? Maan Aboulhosn, Titusville, FL
MAAN:Good idea. You're on the list of potentials.
As for the relationship between the Bengals and the league office, I think there's a natural tension with headquarters in any business, right?
But I think there's a good vibrant back-and-forth between Cincinnati and New York. For instance, Bengals executive vice president Katie Blackburn has been the chair of two important ownership committees, recommending Super Bowl sites and overseeing work-place diversity.
 It's no secret. Bengals president Mike Brown is a traditionalist in a league that has taken tradition and turned it on its head in the 21st century. The way the NFL has ballooned has put a lot of the old school principles on the backburner and there are times that simply hasn't worked.
But the one thing about Mike. He's always going to support the commissioner and the league publicly. He thinks it is extremely important that everyone be on the same page, which he sees as the strength of the league.
I've got to believe Burfict's three-game suspension and the ensuing Week Two game scheduled in Pittsburgh didn't go over very well. But while you might hear other teams grumble, you don't hear it from Mike. He's been in this thing for 60 years and he knows how hard it is to keep 32 owners happy when it comes to the schedule and discipline everything else. Mike takes Roger's phone calls and Roger takes Mike's. If there's tension, it doesn't stop them from talking.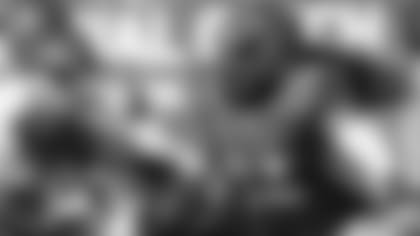 Fewer snaps could mean more production for Domata Peko (94).
Happy Birthday Geoff from all the fans who appreciate your insight! I have to say when I heard Billings name called in the 4th rd., I was licking my chops. He may have some developing to do but he is a giant of a man. I believe Deshawn Williams will contribute nicely this year also. Our interior D-line is starting to look like it could be terrifying for opposing teams. This depth will also lighten the load off Peko and hopefully make him more effective. What's your take on this? Am I jumping the gun and relying too much on opinion? Hope you enjoy your day!! Cale Smith, Shelbyville, IN
CALE: Thanks very much Cale. Bengaldom keeps you young.
I agree with you. It also makes you realize how much they think of Utah State linebacker Nate Vigil. I was shocked they didn't take Billings in the third.
Yeah, if Williams has anything close to the preseason he had last year, he has to make it, doesn't he? And Burney keeps talking about a beefed-up rotation, so I expect the back-up guys to play more than they did last year in the hopes everyone is fresher and better.
 I think you've hit it exactly. If you've got Billings backing up Peko and Williams backing up Atkins, that's really two talented kids. Of course, neither has played an NFL snap so you've also got to look at big nose tackle Pat Sims and last year's fourth-rounder Marcus Hardison and see where they fit. You can't let the kids just roam, can you? Maybe you can. But, yeah, I think they're thinking less is more when it comes to snaps.
Hey Hob's, really enjoyed the new Podcast, can't wait for the next one. This team really has some great players, & a lot of them seem like even better people.
#1 Do you think the Bengals try to get Kroft involved more in the passing game this year? I really liked what I saw of him last year, & another passing threat at 6'6" would be trouble for other teams.
#2 Have the any of the players talked about how the game in England? If I were them I don't know if I would want to do it every year, but this being their first time I think it would be an exciting experience.
#3 For the Thursday night color rush game against Miami is there any truth about the Black & White stripes, or do you have any idea what our color will be? Thanks, & keep up the good work, Who Dey! By the way the Bengals front office continues to impress me with the way they draft, they knocked another one out of the park. Chase Sallee, Louisville, KY
CHASE: Thanks for listening. You're right. A lot of good guys on this club.
Kroft really impressed last year as a rookie not only as a receiver, but as a blocker, and he just kept getting better and better every time he played. I don't have any doubt that he'll be a much bigger factor than he was last year, when he had 11 catches for 129 yards and a TD. I'd put him down for 35 to 40 catches this trip.
A little early yet for England buzz. Right now the push has been to simply make sure every player has a passport. I passed operations guru Jeff Brickner the other day and he was holding a stack of driver's licenses like a deck of cards. Once training camp gets going there'll be some buzz.
As for the stripes question I checked in with the Earls of Equipment, Adam "Grassy," Knollman Sam-m-m-y Staley and Tyler "Trunculent," Runk and they've told me the league is still mulling over all of that and that they're still waiting for a decision.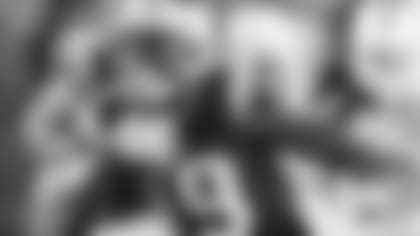 Brandon LaFell brings production, experience, and a Super Bowl ring to the starting lineup.
Mr. Hobson, Thank you for all of the insight you give us fans about our beloved Bengals! My question is in regards to the WR's and how it will all shake out for the upcoming season. The history tells me that we will likely have 5 active receivers on the 53 man roster, who will be the 4 after A.J.?
My thoughts would be that Boyd and Core are going to be on the roster but that makes it quite difficult for the remaining 2 spots. I have a feeling that Tate and LaFell would round out the last 2 spots leaving some of the other young talent (Alford, Kumerow & Wright) out of the picture again. I do realize that they would likely go to the practice squad but I don't know that I like it.
I must admit that I have never been a big supporter of keeping Tate on the roster because he is primarily a special teams only guy and we could, in my opinion, fill his role with someone younger who also gives us better production in the passing game. I also was not thrilled with the signing of LaFell this off-season. Is there any chance either of them get cut or let go before the season? I would love for the starting five to look more like AJ Green, Tyler Boyd, Cody Core, Jake Kumerow & Mario Alford but that's just me. Is there a chance we keep 6 on the roster this year? What are your thoughts? Bruce Sims, Marcus Hook, PA
BRUCE: Thank you for reading.
Brandon LaFell is an excellent signing in the wake of the departures of Marvin Jones and Mohamed Sanu. He's a year removed from catching 74 balls for a Super Bowl champion, is a seven-year vet, has played both inside and outside, and gives them some experience and ballast while they deal with an extremely young corps of receivers. He's your Opening Day starter along with Green and second-round pick Tyler Boyd in the slot.
After that, who knows?  If sixth-rounder Cody Core plays special teams like he did in college, I would think he'll be active on game day. He'll certainly be one of the six on the roster.
Who would join Green, LaFelll, Boyd and Core active on game day? Probably the guy they think can catch punts effectively enough to spell cornerback Adam Jones.  It would seem to be pretty cut and tried. If slot receiver Mario Alford can show they can trust him catching punts, you figure he makes it. If they can't trust him, I would think Brandon Tate is back because they know they can trust him.
As for the sixth spot, last year's undrafted rookie Jake Kumerow had a good minicamp last week. Tall, fast undrafted Alonzo Russell is interesting. And the wild card is James Wright, the 2014 seventh-rounder so impressive as a rookie who missed all of last season with microfracture knee surgery. They just don't know what they'll get from him.
I think A J did an amazing job filling in for Dalton. Why do you think he did not get some attention as a trade in draft? Shelia Swaim, Huntsville, Ala.
SHELIA: No question. Red Gatorade in his veins leading that fourth-quarter comeback down 15-0 in the playoffs. It takes someone special to do that. That wasn't going to be a Draft Day trade. If that was going to happen it was going to happen before because the Bengals would have been looking for two picks.
I think McCarron got some run in trade talks before the draft and I wouldn't have been surprised if old friend Hue Jackson poked around. But they aren't trading him in the division and probably not for less than a second-round pick and a fourth round pick and I think that was probably viewed as too rich for a guy with four NFL starts taken in the fifth round. But I think there was interest around the league before the draft.
Geoff, I know it's early, but with the depth on the roster is it feasible that no UDFAs will make the team? Thanks! Sean Walls, Glendale, AZ
SEAN: None of them made it last year and they seem just as deep, except at wide receiver, right? I think Russell has the best chance of making it because the receivers are re-forming. And let's see what slot guy Alex Erickson can do. Especially if he can catch punts. After that, it gets pretty tough doesn't it? A lot of depth. So yes, you're right. Very feasible no one undrafted out of this class makes it.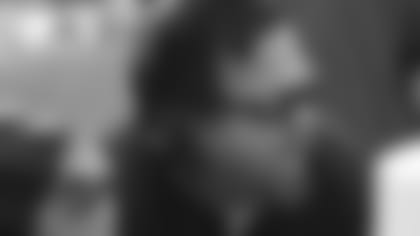 Paul Guenther's defense could be better this year with almost everyone back.
With the offseason we've had most analysts are saying we're the team mostly likely to fall, I on the other hand think we're in it more than ever and with the offense we have including the new wide receivers how do you feel The offense will click under the new offensive coordinator?
I mean between Andy, A.J, and Tyler not to mention our O-line and running backs I feel that Lafell and Boyd are an upgrade and are going to be able to shine with their supporting cast Justin Kinney, Maineville, OH
JUSTIN: They picked the Bengals to be the first team to fall last year, too, right? And they tied for their best record ever. Which I could never understand why they picked them to fall. Last year they had everyone back from an injury-riddled team that won 10 games and no change in the coaches. That was just lack of foresight or information or both to pick the Bengals to fall last season.
But, I can almost see why they would go that way now. They've had a change in offensive coordinator and lost their Nos two and three receivers and Pro Bowl safety in free agency.
But there's going to be no disruption in the playbook with the elevation of quarterbacks coach Ken Zampese to coordinator. And Zampese has been with Andy Dalton all the way, so that's a win-win. Hue Jackson had a great way of challenging guys and pushing them past what even they thought they could do and they're hoping they've retained enough of that top to keep it going. Plus, this isn't Zampese's first rodeo coaching in his 18th NFL season.
They really like their two young safeties in Iloka and Shawn Williams and they're quicker in the slot with Boyd. Yeah, Marvin Jones is a loss. But in 2012 when Jones and Sanu were rookies they pieced together enough from everyone to win 10 games. And they're better on offense than they were then. Particularly with their potential to run the ball with two really good backs in Giovani Bernard and Jeremy Hill.
Do they fall? Not enough to prevent another shot at the postseason.  
Who will win the NBA final this year? Will Werwie, Fredericksburg, VA
*WILL: *Golden State. In a walk. Full disclosure. I grew up with David Blatt, the coach the Cavs fired when they were 30-11. So I may not be the most objective observer. But the Cavs can't outrun and outshoot the Warriors. They have to be physical and make the thing half-court and I don't think they can win that way. That's certainly not the way they've won in the playoffs in a depleted Eastern field. They're playing Golden State's game.