A.J. Green played only 62 seconds on Sunday.
Hello Geoff, I took my son at the Bengals game this past weekend against the Bills. A 5 hour drive one way from IL. As disappointing as the season has been for our beloved Bengals, we still stand with our team, players, coaches and organization overall, but something has to be done with this lack of offense. I know we can point the finger at Dalton, which is not the case.
He made a poor pass where he was intercepted and the one to Eifert was a bit behind him causing him to knock it up in the air for another INT. We can blame the O-line for poor blocking and not giving Dalton enough time to throw the ball, even thoough we know that line is not 100% healthy. We can blame the coaches for not calling plays that are productive. We can even blame the kicker for missing 2 PAT that could have given the Bengals a shot to win by won or at least tie if he would have made one. We could blame the entire offense for the poor showing in the 2nd half and all the 3 and outs, even though we lost AJ Green at the start and Giovani Bernard in the end.
When it comes down to it, this was the definition of a true team loss. Everyone contributed to this loss. Sure my son and I were disappointed just like all of Bengal Nation. How is our team going to get better moving forward when there are so many things that are wrong with this team? Why is our fans calling for Lewis to step down? Don't they remember the 90s? Do you think our window is closing? Jeff Holmes, Elkville, IL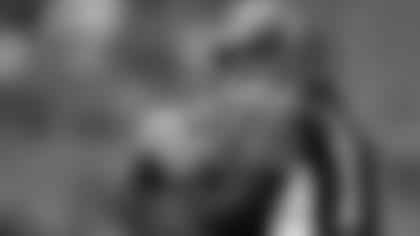 Quarterback Andy Dalton and Green are solid anchors to keep them contenders.
JEFF:  All of Bengaldom salutes your pilgrimage to The Paul and it's a shame you and your son saw A.J. for only 62 seconds. A return trip is in order and if it's next season hopefully you'll see a team that is stouter on both lines.
I don't think you need to do a tear-down rebuilding job. We don't live in Jacksonville, Buffalo, or anywhere that's had a dearth of wins for years. You've got a quarterback, a Pro Bowl receiver, a Pro Bowl tight end, two good running backs, and a batch of first-round cornerbacks. You know how many franchises would take that right now?
 But given what's happened this season and how they haven't been able to protect the quarterback or put pressure on the quarterback, they've got some serious questions that they have to address it right way. And that means deciding if the players are good enough or if the schemes are good enough. Whatever it is, they've got to get that stuff cleared up right away in the offseason.
Everything else can wait because as we saw in the '90s, if you can't protect or pressure, it doesn't matter what else you have. The window remains wide open. They've got plenty of good players and a quarterback if surrounded with said players who wins. But they have to turn their attention up front.
The only good thing about getting older is the beauty of perspective. The '90s doesn't hang over this franchise like it did a decade ago. Oh, they did damage, don't get me wrong. But 20 years and seven post-season appearances have produced a new generation of fans.  I look at my kids who respond blankly when I mention a David Klingler or a Harold Green. All they know is Dalton and Carson Palmer and Green and The Ocho.
So Marvin Lewis is a victim of his success. He buried the '90s and professionalized the way the Bengals do football in the 21st century and if there are fans that don't realize that or don't care, it's because he has made a Super Bowl title possible and they're hungering for the next step.
You're right, though. What Lewis has accomplished here is historic. But in this 140 character age, the 11 games stretching back to the Wild Card Game have turned into an Era itself.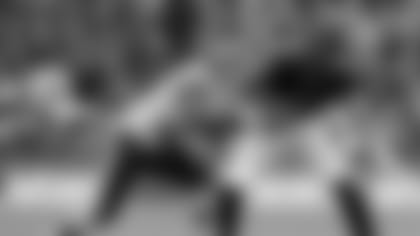 Tyler Eifert got double-teamed on Sunday in A.J.-like fashion.
I thought Andy's response to the Daugherty's question at the postgame press conference was very disturbing and revealing. The question was "When AJ went out would it be reasonable to expect you're going to target Tyler Eifert more than 6 times." Andy's response "it depends on what coverages they were getting to the plays being called." Daugherty next question "So they took him away your saying?" Andy's response "With the plays being called and different things it wasn't his day." What type of OC wouldn't make immediate or half time adjustments to get the ball to their All Pro TE as much as possible after they lose their All Pro WR? That's totally unacceptable! Geoff what's your opinion. TJ Ross, Cincinnati, OH
TJ: My take on Andy's answer is that he was talking about the plays that were called in response to the Bills' coverage. And once Green went down, the Bills promptly shifted their No. 1 coverage plans to Eifert and basically double-teamed him with the dreaded safety over the top. Trust me, the way the Bills gave up big games to Rob Gronkowski and Jimmy Graham the previous two weeks, Eifert was big on offensive coordinator Ken Zampese's agenda. But the world changed in 62 seconds.
 I don't find six targets to Eifert unacceptable in that universe. What I find hard to explain is being unable to run the ball against three- and four-man fronts with the blitz called off and the QB still getting pressured. That's why Dalton couldn't find Eifert or anyone else open down field. A secondary flooded with seven and eight men, tilted toward Eifert, and Dalton still had people hanging on him. That's a concern.
Hi Geoff, Is the real reason for the playoff drought because Mr. Brown and Coach Lewis are too nice? Here's where I am going with it - after the entire organization worked so hard from new beginnings in 2011 to get the team well positioned for playoffs last year, we had the unfortunate incident of Dalton hurting his thumb. McCarron did a phenomenal job rising to the occasion but Dalton's experience and ease was missing. Still, we could have come back with the same team intact minus MoJo and Sanu (given we couldn't match their offers).
So, why let Hue and many other position coaches go until a Super Bowl run? Couldn't we at least have had another try at it before letting coaches pursue their career promotions? A lot of games that we lost this year could have been W's had we had more continuity, right? Guha Srivatsa, Leesburg, VA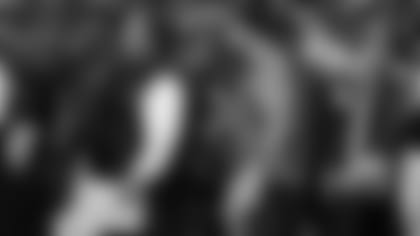 Defensive coordinator Paul Guenther had staff shuffle this year.
GUHA: You can't keep coaches if they get head coaching offers and the idea of keeping Hue as Marvin's hand-picked successor had been talked about and was a done deal until the Browns offer was just too good turn down for  guy that has spent his life working to be a head coach.
I don't know it's a question of nice. Bengals president Mike Brown is a nicer guy than he wants people to know, but this is more about him being deeply loyal to his coaches.
You may be talking about the coaching shuffle on defense, where there are all new position coaches.  But secondary coach Vance Joseph got a promotion and took linebackers coach Matt Burke with him to Miami. That's hard to stop. But that's life in the NFL. You can only conclude with nine starters returning on defense in the same scheme it would have been a smoother go. Same thing on offense. The new coordinator is the 13-year quarterbacks coach, the quarterback-WR combo is in its sixth year in the same system, and the only change on the offensive line is a first-round pick.
In a lot of NFL organizations, that's not continuity but a pipe dream. I hear you. But if you're going by continuity, they should have gone 11-5.
Hey Hobson. I am not sure if you got my tweets yesterday when I was furious. I just want to sincerely apologize for the tweets I tagged you in. I was very upset at the time and I shouldn't take act like that. Now for my question. My question is that do you think Marv and Zamp are too conservative? Thanks and again sorry. Drew Zimmerer, Raceland, KY
ZIM: No problem. Thanks for writing. Didn't see it. And if I did, well, that's my fault for looking.  But I'd like to forward your e-mail to a guy who's getting a big job soon.
Speaking of conservative, yeah, I think Marv and Kenny have been conservative. This year. And they should be. Because they have to be.
You know this from watching the NFL. In this league, very few teams win games. But plenty of teams lose them.  I mean, look at the Bengals. They have trouble scoring 20 points, they haven't run the ball or protected the quarterback this year, their kicker and punter are having sub-par years, they are 28th defending the run and on Sunday they didn't have their best player.  If you were slightly to the right of Attila the Hun you couldn't be conservative enough...
Despite all the carnage, in the last three games they've been outscored by only four points and can somehow get within a half-game of the first place Ravens with a win in Baltimore Sunday largely by grit, guts  and avoiding The Big Screwup except for three missed PATs.  Whatever they've done to keep it close with those numbers, good for them. If they had any punch in the fourth quarter, they'd be tied for first.
If it was last year and you had an offense that was rolling and a defense that was setting a franchise scoring record, sure, let it all hang out. Go for it on fourth-and-one from the 50 all you want. Fire seven-step drop-back passes from your own 17 with less than two minutes in the half at will. Knock yourself out.
But on Sunday they play the NFL's No. 1 rush defense without their two top receivers. I'll give them the vest to keep it close. If they'd let you deflate the ball, I'd advise that, but they don't.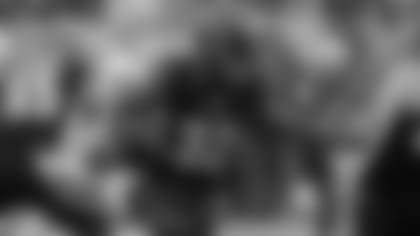 Running back Jeremy Hill faces the NFL's No. 1 rush defense Sunday.
Jeff, I'm seeing the opposing teams making adjustments as the game progresses and fully shutting down the Bengals offense. The Bengals don't seem to be making adjustments. I saw one stat today where the Bengals made like 18 first downs in the first half of the bills game and like less than a handful in the second half. Seems we are being outcoached?
Other teams are adjusting and we aren't responding. Seems like a recurring theme this year. Is it time for new coaching? Also seems that the defense is very poor in coverage vs last year. Is this because we are playing more zone and not the more aggressive press / man coverage? Seems like another coaching problem. I'd really like to hear your thoughts! I'm aghast at the significant drop off from last year to this year... seems like the primary change is coaching.  Bobby Patrick, Lebanon, OH
BOBBY: Thanks for the note. Your concerns mirror Bengaldom. Pretty much the same guys that won eight out of the first 10 last year have lost six of the first 10 this year. That may be too general because I'll take Adam Jones' side when he argues the loss of wide receivers Marvin Jones and Mohamed Sanu and right tackle Andre Smith make it a new offense. He's got a point. But they're on pace to score 100 fewer points than last season and I'm not sure that computes.
I think it's tough to make statements about what's a coaching issue and what's not. Look at it like this. Zampese is working with a tough call sheet when his quarterback has been sacked 29 times, hit more than that, and in half the games the two running backs combined to average 3.6 yards per or less. That's tough sledding for a play-caller.
I hear you on the coverage. I've spent a lot of this season asking if there's been a change in philosophy moving toward zone away from press-man, which would be curious since three of their last five first-round picks have been cornerbacks that fit their press style.
But they still seem to want to play press, so my thought is the situations have forced guys not to gamble as much or be as aggressive. Last year they had 28 sacks after the first ten games. This year it is 19, so if the rush isn't as heavy maybe the corners are playing off because they're more exposed. Certainly it's a lot easier to play press-man when the pass rush is there and the pass rush can get there a lot easier when their offense has the lead, which hasn't been often enough. Look at the fourth quarter. Ten points in the last five games. That's not how you get pressure.
Are those coaching issues? Or have the coordinators been dealt a tough hand and have done well to come out of it after ten games with still a shot?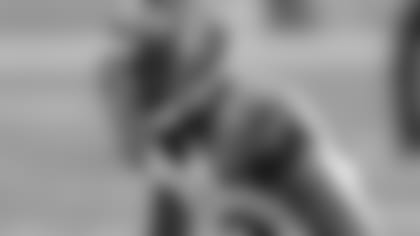 Cornerback Darqueze Dennard gives them a glimpse of the future in the last six games.
Geoff, another question. Looks like we are fast-approaching the end of playoff hopes and playoff wins for the 2016 season. Allowing that we finish with no more than 6 wins, what do we foresee as the positional improvements that we'll need to make for 2017...to again return to a 10 win team?
Is it truly small tweaks as many of the team leaders are leading us to believe? Or, in your view, are there major areas that will need to be addressed? On the OL, we've drafted 3 guys in the last 2 years but we may let Whit and Bodine go. For WR, we've got 3 rookies and a FA ...... is that enough firepower? Defensively, gosh we've drafted CBs and DEs out the kazoo. But we seemingly have issues with the run game...meaning DTs and LBs.
Bottom line, considering our youth, I could foresee 2017 being a fairly big year for upper tier FA signings if we lose the vets and the younger guys still aren't primetime. Or I suppose the alternative is to play the Jacksons, Fishers, Ogbuehi, Clarks, Dennards, Boyds, Vigils, and hope for the best. But those guys are here now and the "problems" aren't going away. So how do you foresee us addressing? Even with development, I could foresee us needing help at WR, DT, DE, and LB (2). Doug Lottes, Knoxville, TN
DOUG: If you look at the way they've won two of the last three AFC North titles, I think we can safely say they're not going to pursue upper tier free agents. So the guys that are here are the guys.
But the guys you talk about, except for Ogbuehi and Clark , haven't played much and that's been a debate that has been back-ground music for the last couple of years until this latest stretch brought it out in the open. How do you integrate these guys drafted the past three years on established post-season rosters?  You'd have to say we'll see them now.
Like I've said, the first place they have to look is up front. They haven't drafted a defensive end No. 1 since Justin Smith in 2001. Nose tackles Domata Peko and Pat Sims are in their 30s.
With left guard Clint Boling hurting, where is 2015 second-round pick Jake Fisher? Can they help Ogbuehi, the 2015 first-rounder, with scheme?  You would think they can play in time. If they can't, they better find out. Pro Bowl left tackle Andrew Whitworth is in the last year of his deal at age 35, but do they bring him back as a guard and that may help Ogbuehi?
To me, those are the major questions. Even before this season it was pretty clear they have to draft another wide receiver relatively high.  But other than that, the priorities figure to be up front. Since they're M.O is not to attack top tier free agency, they'll have to resolve some of those problems with either high picks or internal moves and they have both at their disposal given they're expected to get a nice batch of compensatory picks.
Cincinnati Bengals players pass out holiday goods at the Freestore Foodbank Thanksgiving Food Distribution 11/22/2016