GEORGETOWN, Ky. - Perennial Pro Bowl safety John Lynch's No. 47 may end up in a couple rings of honor, but rookie Corey Lynch celebrated John's retirement this week by putting his own No. 47 in the ring of the Bengals roster fight during his first live action Friday night in the intrasquad scrimmage.
Lynch's end-zone interception of quarterback Jordan Palmer was the defense's biggest score in a 44-27 victory over the offense at Georgetown College, but it was his tackle on a third-and-four dump pass to running back Chris Perry that may have been the scrimmage's biggest example that new defensive coordinator Mike Zimmer's message of being physical in the secondary is taking hold.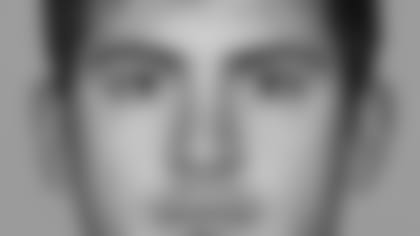 "We had talked to them all week (about the) first guy there, you take your shot," Zimmer said. "If you miss, the next guys will get there and tackle before (the first-down marker). On the sideline there, he took his shot, made the tackle, kept it short."
The aggressive hitting from the DBs may be something new in Cincinnati, but it's how Lynch made his mark at Appalachian State and got drafted in the sixth round. As head coach Marvin Lewis said, "Corey Lynch did what Corey Lynch does," and Friday night that was three tackles and two passes defensed to go along with the pick.
But like Zimmer, Lynch seemed to savor the third-down stop of Perry, which netted the defense three points.
"Single-receiver side. Third-and-four, they pushed the curl flat," Lynch said. "They're always going to dump it off on third-and four, so you have to act like you're covering."
This is no act. He's as devout to his football as he is to his religion. During his first week as a pro he has been coming out to the field half-an-hour early to work on catching balls.
"Smart kid," Zimmer said.
It's been a catchy month that began with his star-spangled trip to the ESPY Awards as a representative of Appalachian in its unsuccessful bid to win Upset of the Year for the victory in Michigan. Lynch enjoyed the red-carpet moment and catching glimpses of Brett Favre, but he says the best part of the month came later when he and wife Sissy left the ESPYs and went to San Antonio, Tex.
"It's been a great month," Lynch said. "The coolest thing was going to see my wife's project that takes kids from overseas and gets them heart surgeries."
The Children's Heart Project is part of the ministry of Franklin Graham, Lynch's father-in-law.
"Coolest thing I've seen this month," Lynch said. "To see kids getting the chance they would never have in other countries is awesome.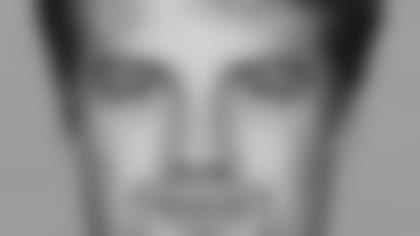 CHARACTER PLAY:
Backup quarterback Ryan Fitzpatrick's 43-yard touchdown pass to a diving Jerome Simpson said as much about Fitzpatrick as it did the rookie receiver.
Fitzpatrick spent some time with receivers coach Mike Sheppard at dinner before the scrimmage and one of the things Fitzpatrick talked about was Simpson, telling the coach how much he likes him. About how much talent he has and how the coaches have to be patient with young players.
"Then he goes out there and gives him a chance when he gets him the ball," Sheppard said. "It shows character. It shows you're going to do what you say you're going to do. He followed up on what he said. His confidence in him paid off for Ryan and Jerome."
The usually unflappable Sheppard, a veteran of 16 NFL seasons, went ballistic on the receivers Friday morning after a sloppy effort in the one-minute drill.
"It looks like it made an impression," Sheppard said with a smile. "We had a good meeting beforehand. They were focused on doing a better job than this morning."
Simpson, who dropped some balls in the morning, also converted a third-down catch for a first down and finished with those two catches for 51 yards. He went back to his dorm in the afternoon to study his playbook after Sheppard warned the receivers not to watch movies, but he's not sure the dive would have made his now famous highlight reel on YouTube.
"Just an average catch," Simpson said.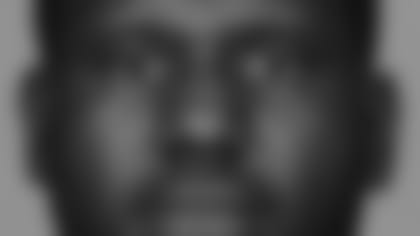 LEAD ROLE:
The day before the scrimmage quarterback Carson Palmer called linebacker Brandon Johnson the MVP of camp. On Friday night Johnson agreed that he also might have been the MVP of the scrimmage with four tackles and had two plays that began the defense's comeback from an 18-11 deficit.
Johnson, playing in place of first-round pick Keith Rivers at WILL linebacker, says he's grateful to get so many reps following two seasons in a backup role after the Cardinals drafted him in the fifth round in 2006 out of Louisville.
But he's also grateful for the two years he spent as an understudy to Karlos Dansby, a guy he admires and from whom he took notes.
"He taught me situations of the game. I learned a lot of angles from Dansby," Johnson said. "How to shoot gaps. If you ever watch him play, he's always in a crease. He really taught me how to shoot gaps between blockers and read plays ahead of time."
When Rivers reports, the design is for Johnson to go back to being a nickel player and special-teamer, but who knows? He played all three spots in Arizona and it's in the back of his mind that he'll be asked to do that here. CARSON TAKE:
After the scrimmage, Palmer remained one of the biggest fans of the new defensive look.
"Same thing since Coach Zimmer got here," he said. "They're fast, physical, quick. Up front they fill holes and gaps quickly. They're fast on the back side. They cover you one-on-one whenever they want."
Palmer is really high on cornerbacks Johnathan Joseph and Leon Hall, and reminds people that Deltha O'Neal has gone to Pro Bowls. He thinks Joseph and Hall can do the kinds of things that perennial Pro Bowler Champ Bailey can do.
Zimmer wasn't pleased on Palmer's 21-yard touchdown pass to a diving Antonio Chatman, although he credited Hall with good coverage. "I just think Leon lost the ball," Zimmer said. And on Simpson's 43-yarder past O'Neal, Zimmer said, "We just weren't close enough."
Palmer isn't concerned that the running backs were held to 48 yards on 23 carries after an offseason of emphasizing the run.
"I don't think there's any iota or question or worry," Palmer said. "We're as good as anybody in this league. We can run the ball on anybody we want. We just have to be together and get out of the huddle and get everybody on the same page and for whatever reason we didn't do that tonight."
SLANTS AND SCREENS Of course, one of those reasons was that three running backs were shelved, including the top two on the depth chart, Rudi Johnson and Kenny Watson. They didn't work the last couple of days with undisclosed ailments but it's not believed they're out for long and DeDe Dorsey (groin) should make his first camp appearance next week. Lewis said that Chad Johnson (ankle) returns to practice next week with all eyes looking at Monday for his debut. Johnson may make his return without T.J. Houshmandzadeh. Houshmandzadeh also didn't play with a nagging hamstring and it sounds like he'll cautiously go into next week giving it some more time after he tweaked it again doing rehab. Zimmer says rookie free-agent cornerback Simeon Castille "is a guy you have to keep an eye on." He likes Castille's toughness, ball skills, and the fact he can play two positions in base and nickel. He always seems to be around the ball and Friday night he came up with a sack and a pass defensed.
The knock on him coming out of Alabama was that he was too slow, "but I was fast enough to play four years in the SEC," he said. His 48 games on defense are the third most in 'Bama history.