 Leon Hall, about to become an offseason staple as a universal All-Rookie selection at cornerback, has become a major part of a cultural change in the Bengals secondary.
Forget the five interceptions, which share the NFL rookie lead with Jacksonville safety Reggie Nelson. Try the 78 tackles that put him tied for fourth on a team where corner tackling has, shall we say, been a tad undernourished and a frequent target of head coach Marvin Lewis' public laments before this year.
"It's not been our strongest area in terms of run support, quite frankly," said secondary coach Kevin Coyle. "I think this season we've been solid in that regard. I think Leon is the kind of guy that can influence other players around him, but our young guys have that quality about them and it keeps showing up as the season progresses. You've got to hit the guy when he catches the ball, take on blockers and tackle, and those qualities are a common thread."
Gil Brandt has put Hall on his NFL.com All-Rookie team. Pete Prisco of CBSsportsline.com plans to put him in his Rookie of the Year conversation and says Hall "can be one of the top corners in the league for a long time." One former NFL general manager speaking earlier this year said that Hall is playing like he can be a long-term quality starter that could blossom into Pro Bowl potential with his strong constitution and shoulder.
Heading into the final game, Hall, the first-rounder out of Michigan, already has more tackles than any other corner since Lewis arrived in 2003 from statistics compiled by the Bengals coaches. And it's the most by a cornerback since Artrell Hawkins had 92 in 2002, but he was judged by a different staff.
Going by the press-box stats, of which Hall has 56 tackles, only two Bengals corners have ever had more than 78 since defensive stats started being kept in 1976: Roger Jones in 1995 with 86 and Louis Breeden in 1981 with 80 and 1985 with 81.
"You can't play football without wanting to hit. I definitely think that's the reason they brought us in here," Hall said this week. "To make tackles. Not only cover, but attack the run the best way you can. Especially in this division. You have to stop the run."
The battlefield promotion at safety of fourth-rounder Marvin White and seventh-rounder Chinedum Ndukwe last week against Cleveland provided a snapshot of physicality the Bengals felt they needed when Steelers wide receiver Santonio Holmes tiptoed through the tulips in overtime to end, not to mention punctuate, a season of missed tackles last year.
Last week, White manned up with star tight end Kellen Winslow and muscled some incompletions. Ndukwe came up with 12 tackles to go with two passes defensed and two interceptions, and Hall's seven tackles and interception were spiced by a tackle for a loss off a blitz.
"His best interception of the year," said Coyle of Hall's pick of Browns quarterback Derek Anderson with less than a minute left in the first half.
Hall faked a blitz from the slot, backpedaled into a zone deeper than usual because there was so little time left, angled up on the dump pass and took away a throwing lane before leaping in the air to snatch the ball with both hands and returning it about 10 yards to the Cleveland 20 to set up what would prove to be the decisive points.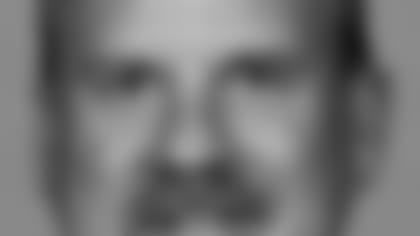 "He's been solid the second half of the season," Coyle said. "I know he'll tell you the worst game he played, probably ever, was the last game against Cleveland. He did a great job of funneling into the Cover 2 and keeping the receiver from going up the field and making them check it down several times."
That just didn't happen in the second game of the year, when Hall gave up two touchdown passes and the Bengals allowed seven passes of at least 20 yards.
"I didn't think I was going to get beat as much as I did," Hall said of the bumpy first half of the season. "Obviously, when I came into the league I didn't expect it to be like that. I had to learn from one play to the next play because if I don't they're going to keep attacking you until you stop it."
Hall joins three other Bengals rookies with five interceptions: Safety Tommy Casanova in 1972, cornerback Ray Horton in 1983, and middle linebacker Odell Thurman in 2005. The closest rookies to Hall and Nelson are clumped at three in a field that includes Ndukwe, Aaron Ross of the Giants, Fred Bennett of the Texans, Michael Griffin of the Titans, and Darrelle Revis of the Jets, the corner most often paired with Hall on the All-Rookie teams.
"It would be nice if I could get another pick and break the record," said Hall of the Bengals rookie mark. "At the same time if I got that pick (Sunday) and we lost, it wouldn't have meant as much. Getting the pick, it would be nice. If we get the win it would be even better."
Hall still has one more inaugural obstacle in Sunday's season finale at Miami:
"Don't worry about Leon Hall," says Brandt, architect of the old-time Cowboys. "He's got good speed, he's smart, he's mature. He'll be just fine Sunday and for a long time."
Ginn famously ran by Hall a couple of times in Ohio State's 2006 win over the Wolverines. Both have filed that under "college."
"He looks the same; physical," Ginn said earlier this week in a conference call with the Cincinnati media. "I'm sure he's different now."
After a slow start from scrimmage, the 5-11, 178-pound Ginn (Hall has 20 pounds on him) has 20 catches in his last seven games after seven in his first eight.
"Last year was last year; we're at the next level now," Hall said. "He still reminds me of when he was doing all those things on special teams and making some plays on offense, too. Me and the rest of the DBs have to worry about his speed and deep threat. And they can still throw it to him short and you have to come up and make the tackle. He has that one thing they try and use and that's speed. He has great vision when he has the ball. They try to utilize that and they've been doing that a lot better (late) in the season."
Ginn could make All-Rookie as a punt returner. But for once, he looks to be chasing Hall.
"That's the way this league is," Hall said. "Each week there's a great guy waiting for you."