INDIANAPOLIS - Wide receiver T.J. Houshmandzadeh felt good enough to go before the Bengals' 27-7 victory over the Colts with his usual pregame workout.
"I thought I was playing. But the coaches just told me, 'No need,' and I said, 'Cool,' '' Houshmandzadeh said. "I think they saw that I had a good couple of practices this week, so they figured why push it."
Houshmandzadeh, who hadn't practiced for a month with a nagging hamstring problem, returned to practice Monday and Tuesday and said he'll be ready to go Monday when the Bengals start prepping for the opener.
"I guess they wanted to be cautious; fine with me," he said. "I'm ready to lock and load."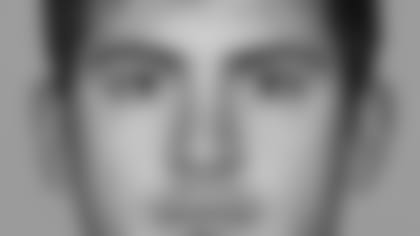 DEFENSIVE NOTABLES:
Five days after the offense got shut out, the Bengals defense offered a shutout with the Colts' only score coming from a wide receiver who once had a cup of coffee with the Bengals (Courtney Roby's 103-yard kick return).
Marvin Lewis praised the tackling, saying it has improved since the miserable job opening night in Green Bay and the defense highlighted some of the key roster questions beyond running back.
With Dexter Jackson iced with a sprained ankle not expected to keep him out of Sept. 7, rookie safety Corey Lynch got the start and finished off an active preseason that should give him a roster spot with two tackles and two more passes defensed.
Lewis reminisced in the postgame about a rookie safety with the 1992 Steelers that started "and never looked back." That would be Darren Perry, although Lynch styles himself after another No. 47 with "Lynch" above it in Pro Bowl safety John Lynch.
"I've been watching him since I was a kid; he's been in the league about 23 years," Lynch said. "They gave me the number in college because of him."
After giving up a long pass against Detroit for a touchdown 11 days ago, Lynch responded the way the coaches hoped.
"I learned where to keep my eyes and how good these receivers play," Lynch said. "I felt good out there tonight. I didn't feel nervous."
Figure the Bengals keep one more safety after Lynch, Jackson, Chinedum Ndukwe and Marvin White. With Kyries Hebert continuing his strong run to make the team Thursday with a team-high five tackles and an interception, that could make things very difficult for two incumbents in Herana-Daze Jones and John Busing.
The Bengals could always keep six safeties and just four cornerbacks with Jones, their leading special teams tackler the past two seasons, doubling as both safety and corner.
But the conventional wisdom is they'll pluck a fifth corner off the waiver wire. Hebert, the former CFL all-star, looks to be the gunner on the punt cover team along with third corner David Jones.
Hebert did get flagged for a delay-of-game penalty after he made the pick when he threw the ball in the air.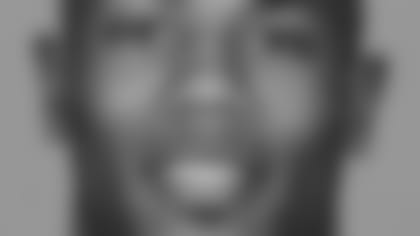 "I forgot where I was. I did that last year. The airplane and all that. I won't do that again," said Hebert, who had three interceptions for Winnipeg last season.
"What I wanted to do tonight was focus on my special teams play," Hebert said. "And hit anybody I saw out there. That's all I can do."
It may have been enough as the Bengals try to figure out how many DBs, linebackers, and defensive linemen to keep. Often it is eight D-linemen, seven backers, and 10 DBs. But with rookie defensive tackle Pat Sims (toe) not looking like he can play the opener, they may have to keep nine linemen and nine DBs.
Fifth-rounder Jason Shirley, who came up with a sack Thursday, figures to make it at tackle, but the Sims injury could leave a slot for veteran tackle Michael Myers. Myers has been productive this preseason and he had another sack Thursday.
With Antwan Odom not playing Thursday but expected to play the opener, Frostee Rucker got his first start at right end and came up with three tackles, two for loss. Rucker is going to make it, but this night gave him a lift.
"It was nice to start and get in there right away and get into a pace," Rucker said.
Lewis had kind words for his linebackers and their ability to play two positions, like Brandon Johnson and Corey Mays, and he praised Darryl Blackstock's work at SAM backer as well as Rashad Jeanty's return.
Jeanty, the starting SAM, played in his first game of preseason after being sidelined with complications from the rod he had put in his broken leg last year. Coming off the bench he had a tackle for a loss and a quarterback hit. "He did a nice job mentally," Lewis said.
Lewis said his challenge now is to start and dress the right combo of linebackers for the opener, which is probably going to total six but may number seven active on game day against the Ravens because of special teams.
One name Lewis didn't mention was Ahmad Brooks, who may get nosed out of the seventh and final spot by Jim Maxwell, a special teams standout.
The Bengals did move Brooks back to his two positions of strength Thursday, middle linebacker and rush end on passing downs after they moved him to SAM backer in the spring.