Cornerback David Jones, an African-American who unfurled a Barack Obama T-shirt underneath his nameplate at the top of his locker, tried to tell a white reporter what it meant to him.
"Especially if you're an African-American, it's very significant," Jones said before Wednesday's practice. "As Barack said in his speech last night talking about (the history of) the 106-year-old lady, I mean, you and I wouldn't even be talking."
There are moments that transcend even professional sports and penetrate the focus of the jock bunker. Obama's election as the 44th president had the Bengals locker room buzzing Wednesday morning like all the other work places.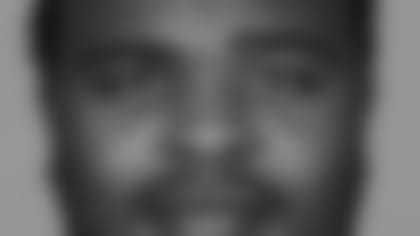 "I'm not a politician; I cant do it up like that," said right guard Bobbie Williams, an African-American from Texas. "But I'm a citizen. I pay taxes. It's history. It would have been history either way with the first woman vice president. I think he'll help a lot of people that need some help."
Williams wanted to have his 15-year-old son with him and his wife when they cast their votes, but he worried about the lines and didn't want to pull him out of school.
"Yeah, I watched it," he said of the coverage. "He gave a great speech. McCain gave a great speech. Let's see how it plays out."
Chad Ocho Cinco told Dan Patrick on his radio gig Tuesday that he had some Obama signs ready to go in Houston last month in case he scored a touchdown and ProFootballTalk.com reported this week that The Ocho scrawled "Obama" on a chalk board after one of his touchdowns this past Sunday.
"I'd like to see what he does to help the economy out," Ocho Cinco said Wednesday. "I'm glad to see Obama get elected. I'd like to see how it plays out. They say we wanted change, now we've got change. Let's see how it goes."
Obama didn't carry Jones' home state of South Carolina, which didn't surprise him as he stayed glued to CNN's coverage. But he was caught up in the impact of Obama's candidacy and that's why he had the T-shirt displayed.
"I've got friends who voted for the first time; they didn't know anything about politics before this election," Jones said. "I think it will do a lot for people in general, not just African-Americans."