Bengals Super Bowl linebacker Reggie Williams with son Kellen. They'll be paired up this weekend.

Reggie Williams is pretty certain he's the only player in Super Bowl history to be announced as a councilman as well as an outside linebacker. He was so shocked to hear it as he ran on to the field before Super Bowl XXIII that his only response had to be from his massive heart.
Which is vintage Williams, anyway. He played 206 games for the Bengals with his heart on his sleeve and his body everywhere else.
"All I could do was the Aaron Pyror salute. For me, it was pure Cincinnati," Williams says. "I had never done it. It was something that came out of the clear blue."

Rest assured when he's announced to the Paul Brown Stadium crowd at halftime Sunday (1 p.m.-Cincinnati's Channel 12) to take his place among the Bengals First 50 players, he'll have something more scripted. After years of self-imposed analysis and agony staving off amputation of his right knee with the laser-focused singularity that marked his career, he's had this moment of his return to what he calls his home stadium in his mind's eye for maybe forever.
"If the weather was going to be unseasonably warm, I might be able to hop and skip around," Williams says. "That's still the goal one day. To be able to run on to the field."


How about just the very act of standing and walking to midfield? After 24 surgeries attempting to cut the right knee out of hell and back from the crypt? After open-heart surgery? After an endless string of infections, crutches, walkers, and bad days stacked like the most tackles a Bengals linebacker ever had?
"The knee has had a remarkable recovery. The fact I am walking relatively pain free is something that I'm very inspired about," Williams says. "Sometimes you have to inspire yourself. You have to do things you don't even know you're capable of. Whether it's as an individual or as a former member of a team.
"That's part of the greatest feeling in sport. You do something you're not sure you're able to accomplish. Such was the greatest memory. Winning that AFC championship game on a frozen field on January tenth 1982. That first rush of knowing you're going to the Super Bowl is unparalleled."
Take the guys that played in both Bengals Super Bowls. If Anthony Munoz is their Hall-of-Famer and Max Montoya is their sentry as the franchise's greatest guard, and Jim Breech is the MVP of Super Bowl XXII ¾ and Cris Collinsworth is their matinee idol, then Reggie Williams is their poet laureate.
"That Forrest Gregg-led team was a bunch of tougher, more intense, in-your-face kind of competitor," Williams says. "The Sam Wyche Super Bowl team was a little bit smarter than the other guy."
And so Williams is the perfectly engineered bridge. Resolute and anchored sparkling in the distance and providing comfort on approach while spanning the seven years of those teams as the toughest smart guy of all.
All-Ivy at Dartmouth and all-out in the NFL, no one in the league has quite bridged the field and community by putting together a four-year run like Williams did winning the Byron "Whizzer" White Award for Humanitarian Service in 1985, the Walter Payton Man of the Year Award in 1986, the Sports Illustrated's Co-Sportsman of the Year in 1987, and a Cincinnati City Council seat in 1988. He went from the cutting edge of the 3-4 defense in the '80s to the ground floor of 21st century sports in the '90s when he helped mastermind a 24-hour youth sports complex as a Walt Disney executive.
"I'm proud I've kept the allegiance to the city and the Cincinnati Bengals by continuing to do good things when you leave the city," Williams says.

Yet one of his favorite pictures is mashing 49ers quarterback Joe Montana on the last play of a Super Bowl third quarter. He's still amazed he got back up.


 "I felt a kinship and contributor culture maker on both teams," he says. "The 1981 team would beat the 1988 team decisively."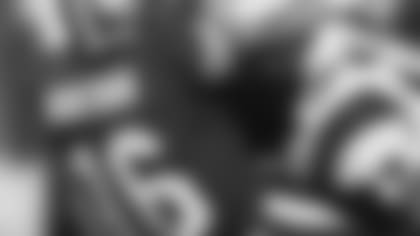 Reggie Williams giving a Super hello to Joe Montana.

As the bridge from 1976-89, Williams knows his Bengaldom. He played with both all-time safeties, learning the defense from Tommy Casanova and helping David Fulcher change the game. "David was as big as me," Williams says. "Almost as big as the defensive ends."
He practiced against Boobie Clark and Ickey Woods. He played with Bob Johnson, the original Bengal, and Eric Ball, the Bengals' current director player development. He linebackered with Jim LeClair and Joe Kelly.
"When I was a rookie and saw Jimmy LeClair take on three guys simultaneously on the goal line," Williams says, "I knew I was in a different world than the Ivy League."
That meant the Bengals' proud bridge also connected the eras. From Jack Ham as the quintessential NFL eat-their-young-stay-inside-the-numbers linebackers to the sackers who came off the edge of the '80s led by Lawrence Taylor. In fact, he has a slight bone to pick with Taylor and he's got all the numbers at the ready.
"It's not about individual recognition but if I have any regrets it would have been my performance during the 1981 season wasn't recognized," Williams says.
That was back when sacks weren't yet an official stat, but the Bengals have Williams with 11 that season, as well four interceptions and three forced fumbles. In winning NFL Defensive Rookie of the Year, Taylor, Williams notes, had the same amount of sacks (although Wikipedia has him for only 9.5), and just one interception and one forced fumble.
"And I didn't go to the Pro Bowl," Williams says. "If there had been fan voting I would have gone. If it was like it is now with every game televised everywhere, I would have gone to the Pro Bowl."
But Williams, 63, wants to make it clear. He's not bitter. He gave up his 15-year career with Walt Disney, stepping down as a vice president 10 years ago to devote everything he had to saving the knee. He moved from Orlando to Punta Gorda two-and-a-half years ago to get away from the stop-and-go traffic that tortured his knee. Last month he moved to Sarasota so he could be in a neighborhood where he can walk to restaurants.
Williams rehabbed the knee himself. It was too delicate, too vulnerable, too important to delegate to anyone else. For hours, days, years, he has flung himself on a table that he can only compare to one that is used for Pilates.
"I've already stretched three hours today," Williams says in the early afternoon.

He had a stationary bike that he built to specs at a 45-degree angle to compensate for the right leg that is now more than two inches shorter than the left leg after the knives had their way. But he beat the bike into submission three times and has finally put it on the shelf.
He works out amid his art treasures and his bountiful playful list that includes Billie Holiday. On the wall is an original work from one of his friends, Billy Dee Williams, the actor who played Holiday's love interest in a Williams's favorite, "Lady Sings the Blues."
"The smoothest character ever," he says of Billy Dee's Louis McKay. But the great sports artist Leroy Neiman thought Reggie Williams was so smooth, he depicted him in the official portraits of both Bengals Super Bowls. His friendship with Neiman started when Williams talked to him between series on the sidelines during a game and is forever captured in the Super Bowl XXIII canvas with Williams on the sidelines looking on in disbelief as John Taylor catches the winning touchdown with 34 seconds left.
"That shows a unique friendship," Williams says.
These days Williams paints masterpieces with his mind.
"With my knee and rehab, I've easily had 300 bad days a year," Williams says. "But rationally, I can't have 300 bad days. I can't afford that. I have to be positive."

This weekend is one of those positive moments. He once called himself "The Forgotten Linebacker. No backer in Bengals history has played in more games, had more sacks, made more plays than Williams, but he wondered why there wasn't even a picture of him at PBS.

No more. It's been a wait to be honored but he can't wait to be honored. Some might argue No. 12 on the list of 50 is a little low for the guy that started both Super Bowls and has the second most sacks and games played in club history to go with the only seat on city council.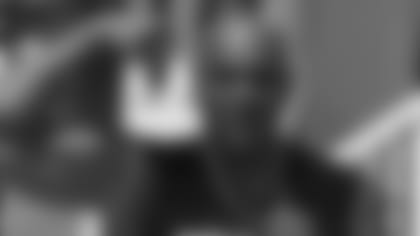 "It's an honor to be remembered by the fans and the media," Williams says. "I feel it's an honor to represent this great city, great coaches, and my great teammates. It was a great opportunity to be a linebacker and play for the world championship. We came within teardrops of that championship. I know the effort is in the DNA of the franchise."

When you're The Bengals Bridge, you always seem to be in a unique situation. When he steps on the turf Sunday he'll be standing in the middle of a stadium that he first saw on paper when he was a councilman. As the initial discussions for a replacement for Riverfront Stadium began, the Bengals starting right outside linebacker had to recuse himself.
"Paul Brown was very proud and supportive," Williams says of his place on council. "Mike Brown was also very supportive. It's funny, Sam (Wyche) was into politics for a while, but he was the one guy that was hesitant about it. He was ready to replace me if it didn't work out."
But it did because Williams used the same focuses he uses on the table of torture. It has forever left an imprint on Kim Wood, the Bengals' strength guru from back in the day, 
"He's in city council and he comes down to work out and he takes off his suit," Wood said once. "It would be 15 to 20 minutes of hell. And he'd put his suit back on and go back to city council. He had to budget his time. We were fortunate that we had guys willing to do that."
Now the guy wearing the suit is his youngest son Kellen. All three sons very clearly came across the bridge. His oldest is an MMA fighter and coach. The middle son is a social worker in Providence, R.I. Kellen was born in New York City after Williams played, but his birth was as tough as a Freezer Bowl three-and-out.
"My wife had Kellen naturally and I was so impressed I told her she could name the baby," Williams says. "She picked 'Kellen,' because she liked the name and she got that from Kellen Winslow. I said, 'I didn't even name them after me.'"
But the name not only stood, Winslow, the Chargers Hall-of Fame tight end that Williams stalked in the Freezer Bowl, also became the baby's godfather. The two are still close today, which finds young Kellen at the Charles Schwab bank and brokerage firm after receiving his economics degree from Vanderbilt. But not before walking on as a fullback and winning a scholarship.
"He's going to be with me this weekend," Williams says. "It's one of the only times he's ever been to Cincinnati and I'm very thrilled to have with me."
But Williams is looking to save the thrills, too. Like that walk to midfield that goes over the bridge of possibility.
"You know I'll do something," Reggie Williams says.