After hearing all the questions about Steelers wide receiver Hines Ward, Bengals cornerback Johnathan Joseph asked, "How many yards did he get? How many yards did they get?"
Told 90 and not very many, Joseph shook his head.
Such is life in 2007 in Bengaldom. On days the offense doesn't play well ... For the third time in four games the Bengals held a foe under 300 yards (285), but Ward caught five of his 11 passes on third down, took twice the shots, and his eight-yard touchdown catch with 1:34 left in the third quarter made it the 24-10 final and had the Bengals thinking the inevitable after the AFC North leader swept them for the first time since 2004.
"Always. It demoralizes guys," said Ward of his ability to hold on to the ball despite huge hits. "Especially if they put a great hit on you. They think that you wouldn't get up from that and to get up smiling from it, all the guys kept commenting during the TV timeouts. Cincinnati's players saying, 'Man, you're one hell of a football player.' That's the biggest compliment I can get from anybody. When your peers give you compliments like that, it's definitely a great feeling."
It's always the Bengals that seem to end up saying that to the other team. The Steelers officially eliminated them from winning the North title and guaranteed the Bengals won't have a winning season under head coach Marvin Lewis for the fourth time in five seasons. "We're out of contention for the division. But there's still a lot to play for," said defensive tackle John Thornton. "We're playing a lot of guys that have had tough years like us."
The Bengals run defense that hadn't allowed a team 100 yards in the previous three games held again by giving the Steelers' second-ranked rush game just 2.9 yards per carry. The defense didn't allow a pass longer than 19 yards and forced four turnovers for just the third time this season.
It was only the second time in the 15 games the Bengals have forced at least four turnovers under Lewis that they have lost and the last time was three years ago in Cleveland.
"So we were plus-3?" asked defensive lineman Bryan Robinson of the turnover differential, who then shrugged. "We just have to keep going. It's something we told the defense and the defensive line. We've got four games left and the last three or four games we've been playing pretty damn good on defense. We just want to continue. We've got chances to move up statistically on defense and that's our goal. You have to set goals and right now that's a big goal for us is to be respectable on the rush defense and be respectable with the pass defense."
The biggest problem in the pass defense was third down and much of that was the season-long problem of being unable to get the quarterback to the ground. Particularly Steelers quarterback Ben Roethlisberger. He had been sacked 19 times in the previous four games, but the Bengals couldn't get him and in another season-long problem they missed him three times on his six-yard touchdown run when he avoided defensive linemen Justin Smith and Jonathan Fanene and dove over cornerback Leon Hall to tie the game at 7 with 8:31 left in the first half.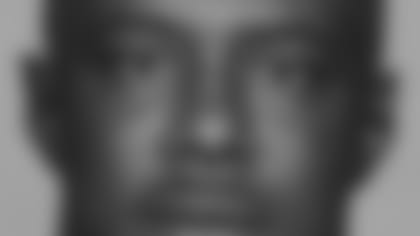 "That's Ben. That's what he does," said Bengals strong safety Dexter Jackson, who had six tackles and a fumble recovery. "He gets out of pocket and makes something happen."
Asked about Ward's third-down touch, Jackson said, "It was more Ben getting out of the pocket and making those plays."
It didn't look like it, but Ward said he and Roethlisberger were also having trouble in the muck.
"We both just shook our heads a couple of times," Ward said. "With the weather conditions, the balls were just slick. Some of them sailed on him. He kept apologizing, 'I know you want it,' but for me, I'm not going to catch every ball."
The Steelers converted seven out of 14 times on third down and five times they found Ward, who was usually getting sandwiched, such as the shots he absorbed from both Hall and free safety Madieu Williams on third-and-four from the Bengals 33 and the Bengals needing a stop in a game they trailed, 17-10. Williams, who had an interception on the Steelers' first series, hurt his quad on the play and didn't return but not before he and Hall crushed him, but Ward held on for a 14-yard gain.
"That was money time; he held on to the ball," Joseph said. "He took a big hit. The catches that he made, we were right on his back. You just have to try and get the ball when you get on his back."
Take the next third-down play, a third-and-nine from the Bengals 18. Joseph felt like he had good coverage on him and Roethlisberger still fit in a 10-yard play. "It was man-to-man. I had outside leverage. He threw the ball inside and low," Joseph said. "Nothing you could do about it. There's nothing the outside guy can do but just jump on his back and hope he doesn't catch it. I give him his credit. He's been in this league a long time."
Long enough that he broke John Stallworth's Steelers club record with 64 touchdown catches on Sunday on his two scores. If it seems like they've all come against the Bengals, you're close. The working number is 13.
On the next snap after that third-down conversion, Ward spun around in front of Hall to catch the eight-yard touchdown.
"We had guys right there strapped to him," Lewis said. "We were probably too soft on the goal-line touchdown, but he pushed away from the leverage. He got the one throw early in the game on third down. He does a good job with his body. He fit the one ball through three guys there. Sometimes you come up with it, and in this case he came up with it."
Ward's first touchdown, a killer with 10 seconds left in the half, put the Steelers up 17-7 instead of the Bengals holding them to a field goal. Worse, he was wide open in the back of the end zone.
"It was a run," Jackson said. "Then he just raised up and threw. He must have seen something we were in."
Ward, naturally, had kept that drive alive when he caught a six-yard pass to the outside on third-and-two from the Bengals 33 working against Joseph. It kept up the Bengals' brutal skein of allowing points in the last 2:06 of the half.
For the 10th time this season they allowed a team to score with 2:06 or less left in the half, six of them for touchdowns, and the Steelers have done it twice. They did it Sunday with Ward, and running back Willie Parker on a one-yard run with four seconds left in the half in Pittsburgh's 24-13 victory on Oct. 28.
"The defense had a bad second quarter," Thornton said of the Steelers' 17-point barrage in which they kept the ball more than 12 minutes. "We started out well and let them back in it by giving up some third downs."
The Bengals thought they had a shot to get back in it quickly with 10 minutes left in the game when defensive end Robert Geathers sacked Roethlisberger for a safety. That would have cut the lead to 24-12 with the Steelers kicking to the Bengals.
But Hall was called for holding Ward about 20 yards away from the line of scrimmage on a play he just seemed to brush against Ward briefly. A defender can't put his hands on a receiver more than five yards downfield.
"It was questionable. I put my hands on him, but I thought it was within (what) we're allowed," Hall said. "It might have been borderline."
Nothing, apparently not even the officials, were going to stop Ward Sunday night.
"I know I'm going to get hit across the middle anyway," Ward said. "The workout regimen that I do throughout the whole year. I got hit over the middle, he hit me pretty good, but when I get up smiling and laughing, it just crushes them. The safeties don't particularly like that. It's just great to go out there and make plays. To have Ben go out there and trust me especially on a night like this. Santonio (Holmes) wasn't out there so a lot of the passing game was on my shoulders to go out and make plays."
At least Ward has to be one of the more admirable Bengals-killers out there. He plays the right way. Hard. Every snap. And he deserved the local icon hood showered on him in the Steelers locker room.
"How does it feel to be remembered with the great receivers in Steelers history?" he was asked.
"It's definitely a great feeling to surpass Mr. Stallworth, Mr. Swann with the touchdown record. It's something that is a credit that hard work can pay off. I worked my tail off ever since I've been in this league. I worked my way up through special teams," Ward said.
"Whenever my day is done, when people mention Hines Ward, they just say, 'He may not have been the biggest or the fastest, but he was one hell of a football player.' And that's the legacy that I want to leave whenever my day is done."
When this Sunday was done, anyway, he had his wish.