No one in Bengaldom has to be reminded that the 1988 Super Bowl season started with the Bengals beating a team from Arizona in the opener with a goal-line stand in crazed Riverfront Stadium.
These 2007 Bengals began their bid to go to the Super Bowl in Arizona in front of the second-largest crowd in Paul Brown Stadium history with a stirring, deafeaning goal-line stand on Monday Night Football that withstood eight goal-to-go snaps and ended with 1:13 left in a draining 27-20 victory in which the scoreboard even got cramps.
The stand reflected the grit and resiliency of all three phases as the Bengals persevered through an injury to kicker Shayne Graham, a subpar passing night from their Pro Bowl quarterback, and a defense that had never the best of field position.
"It was fun down there; it was a great feeling," said free safety Madieu Williams. "I'm just proud to be a part of it."
Strong safety Dexter Jackson, a former Super Bowl MVP, observed, "A goal-line stand like that can give a team a big boost."
And the six turnovers generated by the defense harkens back to another title season when the Bengals led the NFL in turnovers while winning the 2005 AFC North. In winning their seventh straight September game, the Bengals forced six turnovers for the first time since they popped seven and six, respectively, against the Vikings and Bears on consecutive September weekends in '05.
After the Ravens had a fourth-down touchdown pass to tight end Todd Heap waved off when Heap was called for pushing off on safety Dexter Jackson, defensive tackle Michael Myers' diving interception of a tipped pass stopped the Ravens on the 2-yard line with 1:13 remaining to give the Bengals their sixth turnover of the night and their beleaguered defense a quality win.
"The whole offense was so fired up for them because everybody keeps asking about the defense," said quarterback Carson Palmer, enjoying his 10th career come-from behind fourth-quarter victory even though he passed for just eight yards in the last quarter.
"There's a lot of question marks. I think they answered every question mark about 'Can the defense win games?' because they flat out won the game," Palmer said. "They had turnovers ... but every time I looked up, the crowd got loud and I just figured we had another turnover. It just kept happening and kept happening. They kept giving us opportunities. You feel bad because we didn't take advantage of all the opportunities. But we did enough, I guess, to get a win. A win is a win against that team."
Running back Rudi Johnson's fumble with 4:42 left in the game at his own 24, and backup quarterback Kyle Boller's 14-yard pass to wide receiver Derrick Mason on fourth-and-three with 3:18 left set in motion the final frantic moments at the Bengals 3.
On the snap after the Heap penalty—fourth and 11 from the Bengals 11—Williams was called for a hold and it all started again from the 6 with first down. But on third down from the 2, Heap and Bengals linebacker Landon Johnson got their hands on a pass at the goal line and Myers, a 10-year veteran, launched his 300 pounds into a dive and snared it off the ground in the end zone.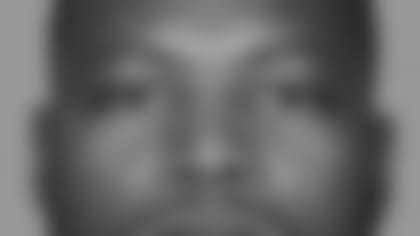 "We were all thinking, 'Let's just make a play,' " said Myers, his first interception in 124 NFL games and his first as a Bengal as big as they get. "When I saw the ball, I was thinking, 'Shoot, I'm going to get that and end this.' "
It was classic AFC North football. A game of attrition and turnovers. Bengals head coach Marvin Lewis, who has molded both the Ravens defense and the Bengals resurgence, looked right at home on the sidelines on a pair of crutches as he rehabs from ankle surgery.
"I think it's a matter of winning those physical football games; we don't want to say that we were close," Lewis said. "We know Baltimore is a good football team and they are going to win a lot of football games. We know we have to play them again, and if we keep playing this way, we might play them a third time. When you invest so much into this game, it's good to get something out of it."
The Bengals defense certainly ended any questions about its athleticism with two diving interceptions from its linemen. The game turned when defensive end Robert Geathers put a jolt through PBS with a 30-yard interception return that marked the Ravens' fifth turnover of the game and set up the Bengals go-ahead touchdown at 27-20.
Earlier, with 8:48 left in the game, Palmer flipped a seven-yard touchdown pass to wide receiver T.J. Houshmandzadeh (who had 50 of the toughest yards in history on nine catches) in the flat and he followed wide receiver Chad Johnson's block of Johnson's cornerback cousin Samari Rolle.
When Rudi Johnson followed left tackle Andrew Whitworth to the corner on a stretch for a two-point conversion, it was 27-20.
But the night belonged to Geathers. The 265-pounder made an unbelievable play on third-and-1 with the Bengals trailng, 20-19. Wide receiver Derrick Mason tipped a high pass and Geathers made a dive to pluck it off the ground at the Bengals 48. Then he got up and raced 30 yards to the Ravens 22. "No, I knew I got my hand underneath it; I knew that it was going to be a big play," said Geathers of a play that survived replay.
Safety Ed Reed, who had just replaced the injured B.J. Sams, bolted 63 yards with a punt return to give the Ravens their first lead of the night, 20-19, with 12:07 left on the first punt return for a touchdown against the Bengals in Lewis' 66 games as coach.
Bengals defense makes another big play
On a night ceiver Chad Johnson took a page from his old celebrations, Landon Johnson took a page from the Ravens playbook when he swiped an aborted Steve McNair pass for a 34-yard fumble return for a touchdown that gave Cincinnati a 19-13 lead heading into the fourth quarter.
But the Bengals offense, rocked by nagging injuries, could manage just 236 yards, the least in a victory since they put up 236 in the last year's opener over the Chiefs.
One of the casualties, Pro Bowl right tackle Willie Anderson, said he'll probably be back for Sunday's game in Cleveland. Graham wasn't as definite, but he seemed to kick off well late in the game.
The Ravens got a huge break late in the third quarter when running back Musa Smith got stopped on a third-and-short and fumbled the ball following a shot delivered by Madieu Williams. But guard Jason Brown fell on the ball for the first down.
Yet the Cincinnati defense, blitzing more than ever this night, got two big pass breakups in the end zone by rookie cornerback Leon Hall and linebacker Caleb Miller on consecutive plays to force Matt Stover's 23-yard field goal with 14:02 left in the game to cut the lead to 19-13.
Injuries pile up in first half
But a plethora of injuries highlighted by kicker Graham's hip injury and the inability to score touchdowns gave the Bengals just a 12-10 halftime lead over the Ravens despite Baltimore's three first-quarter turnovers.
Graham, who reaggravated his hip injury on a tackle following the return of his missed 53-yard field goal early in the first quarter, kicked a 40-yarder with 1:03 left in the half to give the Bengals a 12-7 lead. But Graham appeared to hurt himself again on the ensuing kickoff and when he could only kick it to the 20, it allowed Sams to run it back 47 yards to the Bengals 41 and set up Matt Stover's 36-yard field goal with six seconds left for the 12-10 edge.
But it should have been a lot more than that because the Ravens committed three turnovers in the first quarter. And Baltimore was able to cut the lead to 9-7 on a brisk eight-play drive that resulted in seven first downs and a six-yard walk-in touchdown by backup running back Musa Smith just three minutes into the second quarter.
Also in the drive was another leaping catch by wide receiver Demetrius Williams for 19 yards working on Hall.
After flying past strong safety Dawan Landry, Johnson then went to the sideline and put on a tan blazer with the words "Future Hall of Fame 20??" emblazoned on the back.
But there was some serious stuff going on. Not having a healthy Graham cost the Bengals an extra point to go along with the Stover field goal. Center Eric Ghiaciuc's return was questionable after he took a blow to the head late in the half. Anderson kept coming in and out of the game and Scott Kooistra finally took his place for the rest of the game early in the second quarter while backup center Alex Stepanovich went in for Ghiaciuc with his 30 NFL starts. Both backups started the second half.
The inexperience on the offensive line was obvious on the first series of the second half, which ended when linebacker Jarret Johnson blew in untouched on a blitz and sacked Palmer. Ghiaciuc returned to play all of the fourth quarter.
Chad Johnson's touchdown came the first snap after one of those three turnovers, and this one was a sack and strip of McNair by middle linebacker Ahmad Brooks that was recovered by Geathers (of course) at the Ravens 39.
The Bengals couldn't convert the game's first turnover when Ravens running back Willis McGahee and McNair failed to connect on a handoff and Landon Johnson fell on it at the Ravens 41.
But it was a three-and-out, and when Graham got off a low liner, Reed ran it back to the Baltimore 46 and Graham reaggravated his bruised hip on the ensuing scrum and went to the locker room.
That's why punter Kyle Larson had to try the extra point on Johnson's touchdown and it got blocked in his first try with new quarterback Ryan Fitzpatrick the holder after just being with the team for a week.
Bengals 'D' sets tone early
The Bengals came out blitzing and aggressive, and the Ravens somehow fumbled a third straight time when linebacker Lemar Marshall put a helmet on the ball after a catch by fullback Le'Ron McClain and Madieu Williams recovered at the Bengals 45.
But the Bengals could only get a 23-yard field goal from a limping Graham to make it 9-0. Ravens middle linebacker Ray Lewis (who also left the field briefly for an arm injury) got called for a 15-yard penalty on a horse-collar tackle of Rudi Johnson, but Palmer couldn't convert a third-and five from the Baltimore 5 when he had to hurry a pass to wide receiver Tab Perry with linebacker Terrell Suggs in his face and the ball was overthrown.
If Graham had been healthy, the Bengals no doubt would have tried a 51-yarder in the middle of the second quarter but they opted to punt and Larson put it in the end zone. Chad Johnson gave the offense the opportunity by beating Reed to the middle of the field for a 33-yard catch. Johnson finished the half with five catches for 95 yards, and got blanked in the second half.
But the drive was hampered by a holding call on Whitworth trying to block Suggs.
Palmer was 14-of-21 passing for 158 yards and a passer rating of 104.9 at the half, but the offense left some plays on the field. On the play before Graham's late first half field goal, the Bengals missed on their sixth third-down try of seven in the half when Perry was open over the middle, but he went one way and Palmer's throw went the other.
The Bengals won even though Rudi Johnson finished with just 50 yards on 18 carries and Palmer was just 6-of-11 for 36 yards in the second half.
"We'll take it. Any time you get an ugly win, or a pretty win, a win is a win against that team, against that defense," Palmer said.
Brooks left when he felt ill, but he was expected to return and he did, finishing with six tackles.
PREGAME NOTES: After a preseason fraught with injury, the Bengals regular starting lineup lacked only three players for Monday night's opener against the Ravens at Paul Brown Stadium with left tackle Andrew Whitworth getting the start in place of Levi Jones, rookie cornerback Leon Hall in place of Johnathan Joseph and Lemar Marshall in place of Rashad Jeanty at strong-side linebacker.
But Jones and Joseph were both dressed and Joseph figured to play when the Bengals are in their nickel package on passing downs. Jones, who had been rehabbing a surgically-repaired knee until three weeks ago, has been saying he's healthy so he could also be used.
Jeanty (leg) was on the inactive list along with two other players already declared out earlier in the week: Ethan Kilmer (knee), a defensive back, and defensive end Frostee Rucker (hamstring). Four rookies also took seats with center Dan Santucci, safety Marvin White, cornerback David Jones, and running back Clifton Dawson on the inactive list.
Jones and Dawson arrived only last week via the waiver wire. The deactivation of Santucci, reacquired last week from the Colts practice squad, was an indication head coach Marvin Lewis feels confident about starting center Eric Ghiaciuc. Ghiaciuc had missed the last two practices of the week with a neck problem.
Two perennial Pro Bowl tackles who missed virtually the entire preseason with injuries were in the starting lineup to begin their 12th seasons. Bengals right tackle Willie Anderson (foot) was poised to make his 113th straight start while the Ravens' Jonathan Ogden (toe) took his spot at left tackle on Baltimore's new-look offensive line.
Yet it wouldn't be 2007 if the Bengals weren't dealing with some kind of adversity. According to the Bengals radio network, tight end Reggie Kelly is fighting flu-like symptoms and that would be a huge blow if he can't be in the pass protection against the Ravens' countless array of looks. His backup is Daniel Coats, a free-agent rookie making his NFL debut.
When he didn't start the Bengals preseason finale 10 days ago, Jones vented about being healthy enough to play and said no one had bothered to communicate with him. He apologized three days later for being a distraction but hasn't said anything since.
Mike Anderson, the Ravens' most effective running back during the preseason, was inactive.
The game had all the trappings of the AFC North championship game. ESPN's national television audience, a flyover after the national anthem, and a pregame script "Bengal" executed by The Ohio State University band.
The Bengals took the field in the back jerseys and white pants when head coach Marvin Lewis introduced his offense. The sellout crowd saluted the arrival of Anthony Munoz, the team's only Pro Football Hall of Famer, as an honorary captain when he delievered the game ball.
Kelly, free safety Madieu Williams, and linebacker Caleb Miller joined captains Carson Palmer and John Thornton for the coin toss that the Ravens won by calling heads.
The Bengals wasted no time making a hit. Williams and fellow safety Herana-Daze Jones blew up returner B.J. Sams on the sideline at the Baltimore 17 on the opening kickoff.