Bengals special teams coach Darrin Simmons knew it was going to be a wild day Sunday for his group when he stepped on to the Paul Brown Stadium turf and felt the swirling wind upwards of 40 miles per hour in some gusts.
He just didn't know how wild.
"You know it's always important," Simmons said. "But on a day like today, field position means everything."
The Bengals got their longest punt return in two years from wide receiver Antonio Chatman on a 34-yarder. Wide receiver Glenn Holt ran them into great field poison with three kick returns that almost hit 100 yards. And safety Kyries Hebert showed why he made the team when he recovered a fumble off one punt and deflected another.
All this without the team's leading special teams tackler the past two seasons, safety Herana-Daze Jones, inactive with what is believed to be a hamstring issue.
But Sunday's biggest special teams play of all couldn't be prevented when Titans linebacker Keith Bulluck barged into the end zone to block Kyle Larson's punt and then fall on it for the touchdown that finished the day's scoring at 24-7 with more than 14 minutes to play. SimmonsThat's just the second time it's happened to the Bengals in Simmons's six seasons as coach, the last time during a 2004 loss to the Bills.
"We've got to get the ball out of there; that's all there is to it," Simmons said.
The Bengals couldn't, but they may have been better off if they took a safety two snaps before when quarterback Carson Palmer's screen pass to running back Chris Perry got blown up for a three-yard loss and he had to fight to get out of the end zone and back to the half-yard line.
So instead of the usual 15 yards from scrimmage, Larson was looking at about 10. Bulluck made it seem about one when he launched himself unencumbered through the left side of the line and made a leaping block.
"I need to one-step it out of there," Larson said, "but I two-stepped it."
Larson was Cincinnati's MVP in Baltimore last week, but he struggled Sunday and could average just 36 yards on six punts for a net of only 30. Meanwhile, Tennessee Pro Bowler Craig Hentrich launched a 70-yarder with the wind that was the fifth longest punt ever against the Bengals.
But Hentrich also had to grind.
"It shows you how tough it was out there," Simmons said, "when you had a Pro Bowl guy like Hentrich struggling at times."
On the very big first series of the second half, Hentrich had a snap sail on him and he dropped it, only to have Hebert dislodge him from the ball to recover the fumble at the Titans 36.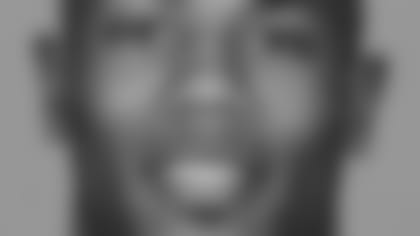 Hebert "The ideal thing is to scoop and score," Hebert said. "But when I got there the punter was still trying to pick up the ball, so I made sure I hit him first and then put my attention to the ball."
Hebert got the Bengals good field position again earlier in the game when he worked a scheme with safety Corey Lynch and running back DeDe Dorsey to spring free and deflect a punt that stopped rolling at the Bengals 37.
"Darrin drew it up and we made them pick their poison," Hebert said. "And it was me."
Simmons drew up the play after he saw the Titans get a punt blocked last week. But Simmons knows it takes guys like Hebert to make the Xs and Os jump off the page.
"He's enthusiastic. He goes out all the time. He's what you're looking for on (special) teams," said Simmons of Hebert, the CFL refugee.
"I realize special teams is just as important as defense," Hebert said. "I know I'm accountable to my teammates for whatever happens out there. I'm just going to hustle and have fun."
But it was a better day for coverage guys than the kickers. Shayne Graham's bid to become the most accurate kicker of all-time by making his first 15 field goals of the season got short-circuited on his only try of the day, a 37-yarder that hit the right upright.
"It doesn't matter what it is, my job is to perform in it," Graham said of the wind. "You aim left, hope the wind blows it right and it goes left and the ball gets blown right and keeps going and you say, 'I should have hit it more left.' What thing you don't know is how far to measure for the wind. I still have to put it in there."