 The Bengals got back some of their players and some of their normalcy Monday when fullback Jeremi Johnson surfaced for the first time since December and head coach Marvin Lewis cut practice in half to an hour a week before their next game.
Lewis, off what some players think has been his toughest camp, had originally planned a two-hour workout. But what transpired on the Paul Brown Stadium field was basically the type of walk-through in helmets and shorts that sometimes take place on post-game Mondays.
Some have pointed to typical training camp legs as the big reason for the Bengals' uninspiring 27-19 loss to the Saints that seemed fated from the start with a jelly-legged opening series on both sides of the ball. While players didn't want to use legs as an excuse, no one could deny that there are plenty of tired ones with 21 players shelved for the game.
"Certain positions more than others and in general some guys are," said linebacker Caleb Miller. "I'm not going to use that as an excuse whether it's true or not and a lot times it is true, but you never want to use it as an excuse. Every team is in camp, so you don't want to fall back on that. Some positions are definitely down in numbers. Some guys' legs are definitely tired. There's some truth to it."
The truth is in the secondary, where the Bengals were decimated Saturday even before the game started and where Lewis had no choice but to give guys a lot of snaps.
The defense was without five cornerbacks and a safety, leaving it with just eight defensive backs dressed. On Monday, four of the wounded suited up for the walkthrough, led by starting cornerback Johnathan Joseph, rookie safety Marvin White, and cornerbacks Keiwan Ratliff and Brandon Williams.
Also back after going down in the first days of camp were wide receiver Glenn Holt and fullback Stan White. Linebacker Earl Everett, iced for the past two weeks, also returned.
Guys like defensive coordinator Chuck Bresnahan aren't going to moan about sore legs, but he did think the DBs that did make it offered better than the week before in Detroit.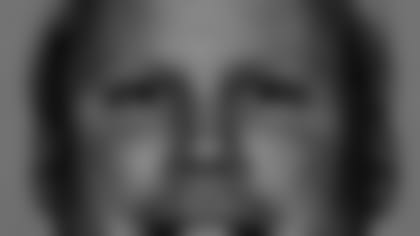 "Our coverage was better. Not any big plays to speak of with the longest pass 19 (yards) and the longest run nine," Bresnahan said. "But we have to be more consistent."
Saints quarterback Drew Brees made the defense look fatigued when he smoked it on the opening drive on 6-of-6 passing, but what had Bresnahan peeved were the eight- and six-yard touchdown runs by running backs Deuce McAllister and Reggie Bush.
A blown stunt by the defensive line opened the door for McAllister and Bresnahan said Bush "made an unbelievable cut." While he hopes middle linebacker Ahmad Brooks can get more physical on that play, the tackle was needed in the secondary.
"The telltale stat of that game is in the red zone," Bresnahan said. "You can't give up three touchdowns in there. You're not going to win many games doing that. That's 21 points."
But Bresnahan is encouraged by the returning health in the secondary, where he's overseeing a scrum for not only the top five corners but the top nickel corner.
Here is what the injuries have done in a good way: The club decided in the offseason to return free safety Madieu Williams to his rookie role of playing the slot on passing downs and with the numbers so depleted in training camp he's played it fairly frequently. With Ratliff and Joseph down Saturday, Williams took every snap at that spot in the first half. Leon Hall, the rookie from Michigan, had been tagged as the projected nickel, but he had to anchor the outside with Deltha O'Neal against the Saints.
"We were looking to expand his role and it's helpful now when the numbers are the way they are," said assistant secondary coach Louie Cioffi. "That's a big thing when you've got one guy that can fill in all the blanks."
The nickel job figures to come down to Williams or Hall, but Herana-Daze Jones is another guy that has taken advantage of the (lack of) numbers game. A safety pressed into corner service during the early camp carnage three weeks ago, Jones played every snap of the second half at corner and got a sack when he blitzed out of the slot in nickel and finished the night with a team-high eight tackles.
"Not bad for a linebacker from Indiana," Cioffi said.
Jones led the team in special teams tackles last season so that's his main niche. Just like the Bengals also think Williams' main niche is safety, where he got a sack Saturday. But the injuries have been good and bad because it's opened up reps at different spots for some players. And bad ...
"When guys get hurt, the show still goes on," said wide receiver T.J. Houshmandzadeh. "So guys get more reps. I feel great. We have a hard camp. I don't think it will ever get easy. It's not like Tony Dungy in Indy or Brian Billick (in Baltimore) and all that. That's just from talking to guys. That it's not as hard, but I haven't been there. Guys I talk to say it's hard in New England. ... It's not as hard as the outside think it is.
"When you've got guys playing more than they normally do, I guess it wears on you. It's a fine line and when guys get hurt, you don't really know why. But I feel good. I guess we'll know more when we play Atlanta because (the first offense) will play a lot more."
Defensive end Justin Smith said this has been Lewis' toughest camp and if not, then it's his toughest since his first one.
"We've got guys that have played a lot of snaps; they've played full games in the secondary," Smith said. "Today is light, this would be our day off during the season, and we've got (seven days) until another game and then a short week for Indy, so we'll start getting into some Baltimore stuff."
Smith stayed away from the legs as an excuse and chalked up the Saints' first series to a vanilla game plan and the need to tighten up on the checkdowns that got the Saints their yards instead of the big plays.
"Nothing to get too worried about," Smith said.
Bresnahan never worries about the numbers and there were some good ones. The defense held the Saints to 3.5 yards on first down and it held them to 27 percent on third-down conversions.
"A lot of stats are deceiving," Bresnahan said. "Now we've got some positive stats and we didn't play as well as it looks on paper and that's because of the red zone. But we can get that fixed."
They hope the numbers provide a fix, too.