GEORGETOWN, Ky. - From the days he sat at the University of Louisville's X Table, Brandon Johnson was marked as not only athletic, but smart and dedicated.
So while Keith Rivers strapped on his helmet, Johnson did what he's been doing all training camp and put his head down.
Actually, what he's been doing ever since he showed up at Louisville as a 6-4, 180-pound freshman defensive end. And one of the guys that helped him get to the NFL 65 pounds ago, Liftin' Clifton Marshall, says he's just now growing and maturing into his body.
Johnson is still racking on the weight. Marshall says the Bengals put 15 more pounds on him after he arrived in March to bring him up to 244 pounds.
"Just watching him down here three years removed from Louisville, it brings a smile to my face," says Marshall, a former Cardinals strength coach who helps Bengals strongmen Chip Morton and Ray Oliver from time to time. "He's got an opportunity and he's run with it."
Still, Rivers, the Bengals first-round pick, is going to be the No. 1 WILL linebacker some time soon even though Johnson and cornerback Johnathan Joseph have been the best defensive players in training camp.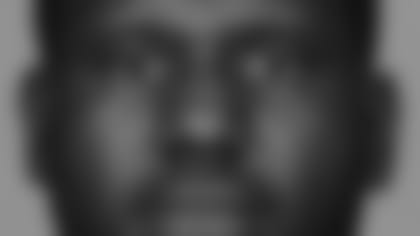 "I feel rewarded enough with the amount of reps they've given me," Johnson said after Rivers checked in. "They've given me plenty of reps and that's all I can ask. I just keep my head down and do what I'm asked to do."
Marshall is hardly surprised by the rock-ribbed response. Now the director of the Mason, Ohio-based gym Ignition, Marshall used to be in charge of Louisville's X Table in the dining hall.
"Making sure the guys that needed to get bigger kept getting plate after plate after plate," he recalls.
Marshall remembers giving Johnson Gatorade shakes to take home at night and trail mix to munch on in class. Johnson remembers gobbling two large pizzas or a couple of foot-long subs during a single meal.
"Anything that was edible," Johnson says.
"He was just an athlete all the way around. They tried him at tight end, wide receiver, defensive end," Marshall says. "By the time he left Louisville, he was still only about 218 to 220 pounds."
Marshall has familiarized himself with numbers like that because he's running one of the nation's emerging training regimens for the NFL Scouting Combine at Ignition. When the pro Cardinals drafted Johnson in the fifth round in 2006, Marshall says it's one of the few times a team has drafted a backer that weighs less than 225 pounds.
"And when he got to Cincinnati this past offseason, he was only about 230, so Chip and Ray have done a great job with him," Marshall says. "The guy is a hard worker and it's great to see because you remember when." HAPPY RETURNS?
Special teams coach Darrin Simmons is doing his part to try and prevent the carnage that visited the roster last season and has scripted his units to be on the field 15 percent less than the 2007 training camp.
But after practice Friday he went overtime with rookie running back James Johnson on the mechanics of punt returns because Johnson hasn't fielded a punt since his junior year in high school in Port Arthur, Tex., against, maybe, LCM in nearby Orange, Texas.
Johnson, who returned a kickoff 85 yards for a touchdown for Kansas State last season against Texas before teams started kicking away from, has shown Simmons a nifty pair of hands.
In Friday's post-practice session, Simmons told Johnson to hold two balls while the jugs machine shot him a ball from about 50 yards away. As the ball plummeted closer, Johnson tossed the ball in his right up in the air in order to catch the punt, and then cradled the original ball when it came down after he made the catch.
He did it the first two times he tried it and Simmons ended the drill by shaking his hand.
But not until he had him catch a final "punt" conventionally.
"See how much easer that is?" he asked Johnson.
"It makes him concentrate and stay square," Simmons said. "He's been catching them pretty well. He just needs experience."
He'll no doubt get it Monday night, depending, of course, how often the Bengals defense forces punts and how many returns No. 1 Deltha O'Neal and No. 2 Antonio Chatman will receive.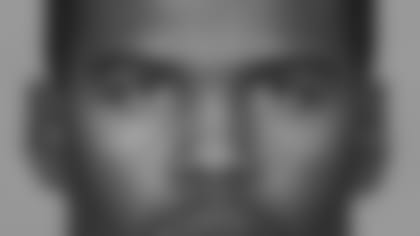 Johnson, who has looked fairly impressive from scrimmage, is realistically gunning for a practice squad spot.
If he pops a couple of punts for a team that hasn't averaged seven yards per return since 2004, who knows?
"I'm trying to take advantage of every opportunity," Johnson said. "The big thing is I'm trying to get a feel for the wind. When the ball gets up into the wind, it shifts, so I'm trying to learn to pick up the ball off the foot."
Simmons hasn't had some of his top players in defensive backs Herana-Daze Jones and Ethan Kilmer and linebacker Rashad Jeanty, and notes how there has been a bit of a different view of injuries in this camp.
"If there is the smallest doubt a guy can't go, he doesn't go," Simmons said. "There's a difference between fighting through pain and nicks as opposed to potentially hurting it more and it gets worse.
"I don't want to go through what we went through at the beginning of last year. We're still going hard, but I'm trying to stay conscious of not wearing people out. They're cutting some back on offense and defense, too, but the amount of running they do for me is minute compared to what they do. They run (many) more plays than we do."
SLANTS AND SCREENS Right tackle Willie Anderson returned to work for Friday's lone practice in the afternoon, the last tough one before Monday's preseason opener. Rudi Johnson and T.J. Houshmandzadeh (hamstrings) are still out. Former Pro Bowl safety David Fulcher was on hand because he gives his annual talk to the team Friday night in his role as uniform policeman. Points of emphasis this season are quarterbacks buttoning their chinstraps before they get to the line of scrimmage and pants coming to at least the knee.
He says Bengals quarterback Carson Palmer isn't a big chinstrap offender. Certainly not as bad as New England's Tom Brady, the guy he calls the worst in the league.
Fulcher is already in midseason form. He noted wide receiver Chad Johnson wearing an orange chin strap, which is OK in practice.
"He'd be in violation," said Fulcher, which is about as newsy as a Brett Favre plane flight.
"If he's not the most penalized guy in the league (for uniform violations)," Fulcher said, he's in the top three." Johnson missed the last 40 minutes or so of practice when the trainers took off his cleat and iced down his ankle. After about 15 minutes he took off the ice and put the shoe back on and all indications are he'll be ready for Monday night. Jeanty's undisclosed injury and Rivers' holdout have given the two free-agent backers from Arizona, Brandon Johnson and Darryl Blackstock, a lot of reps with the first team. Blackstock, playing in Jeanty's SAM backer spot, is putting his pass-rush skills to use on the line in some packages. There is some concern that Jeanty may not be able to play untl the final preseason game.