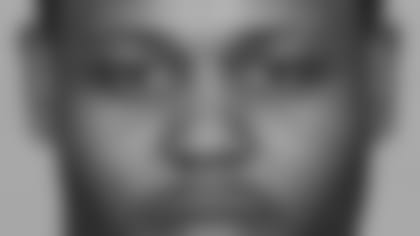 Ed Hartwell has inherited Brian Simmons' No. 56 and his stature as the Bengals' most experienced linebacker but he knows the questions won't go away about his health.
"I know there are people talking about that but they haven't seen me on the field in awhile," Hartwell said Friday, his first official day as a Bengal, when asked if he'll be back to 2004 form. "I'm running, jumping, doing what I have to do. I'm not going to be as good. I'm going to be better than I ever was."
That would certainly be the lift the Bengals could use on defense because two years ago Hartwell was one of the NFL's most coveted free agents coming out of Baltimore's 3-4 defense. He snagged a $25 million deal with Atlanta but has played just 13 games since because he blew out his Achilles in 2005 and only played in eight games last season after getting both knees scoped in the offseason.
"And I came back before I should have," Hartwell said. "But I wanted to do whatever I could to help the team, and if that meant playing hurt, OK, let's go and strap it up. I'm ready to go now. It's as healthy as I've been."
Hartwell and his 77 NFL games arrive in Cincinnati on Monday for Tuesday's start of voluntary workouts and while he won't shove the leadership thing down his new teammates' throats, he does come by it naturally.
"I haven't really been into it there yet, so I really don't know the players," Hartwell said. "I understand they've got a young group of backers and that's exciting and I hope I can help. I'm a middle linebacker and that's a lot like being a quarterback on defense. I'm excited about this team. It's on the rise, it can win a lot of games, including the Super Bowl. It's got a great offense and once we get it going on defense there are going to be a lot of great things happening."
But he won't be the middle backer. The Bengals are sticking with second-year man Ahmad Brooks in that spot while putting Hartwell next to him on the right outside, which is traditionally lined up away from the tight end and is better known as the weakside or Will linebacker.
After leaving the Ravens 3-4 defense, Hartwell moved into the middle of the Falcons 4-3 but he says the Will spot in the Bengals 4-3 isn't much different than what he played in Baltimore.
"In the 3-4 I played the Mike (middle) and the Will on different (snaps)," Hartwell said. "It depended on the play and the formation, so I ended up playing both positions in the same series. It's not going to be much of a difference at all."
But what will be different is that he'll be playing defense for head coach Marvin Lewis, one of the men that drafted him in Baltimore in 2001 as the Ravens defensive coordinator.
"We were laughing about that when I was up there," Hartwell said of his visit to Cincinnati last month. "The linebackers coach (Jack Del Rio) kept telling me that I was doing well and they were going to get me on the field. But Marvin didn't do it.
"We've kept in touch since then. We'd keep up with each other, watching each other on TV to see how the other guy was doing. This is going to be fun."
Hartwell, who turns 29 in two weeks, sees the Bengals as a new beginning in more ways than one. Earlier in the week his wife gave birth to the couple's first child. Edgerton Jeremiah Hartwell.
"They are both perfect situations," he said.