His teammates call Rashad Jeanty "Hard Knocks." And not just because some think he's one of the most physical players not only on the Bengals but also in the NFL.
As in "The School Of" on the Miami mean streets of Opa-locka and Liberty City and the pro football purgatory of the CFL.
"I always wanted to do this regardless of the pay knowing growing up this is the highest level you can play," Jeanty is saying before practice Wednesday. "Money goes along with it. It's something I always wanted to do. It just so happens you get paid good money for doing it. It just helps the family."
He has moved on to graduate studies in his third NFL season as a SAM linebacker and is receiving a master's degree in toughness and respect. Earlier this week his teammates conferred on him the Ed Block Courage Award, and he is trying to explain why he is getting ready to play in his 14th game this season in the 14th week even though his foot has been on fire the last month with plantar fasciitis.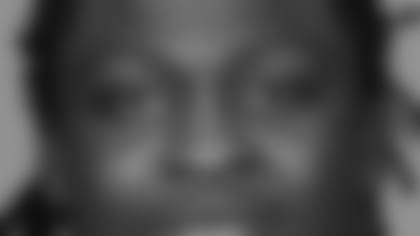 He originally tore the connective tissue underneath his foot in the area that creates the arch early in Houston Oct. 26, and when the Texans ran a crackback block at him later in the game he had to come out when he tore it even more. After getting a second opinion in which the doctor advised him not to play but also told him he could if he could bear the pain, Jeanty hasn't missed a game and is coming off a remarkable outing in Indianapolis this past Sunday with a team-high 10 tackles and a forced end-zone fumble in a sleek kind of game many didn't think he could play at the start of the season.
"He's becoming more of a complete linebacker," said position coach Jeff FitzGerald, who had no qualms putting him on coverage against Peyton Manning and his minions. "The last month and a half after each game I'm seeing better numbers and more consistent play. He's been on a pretty good roll."
Naturally, because he can only do it the hard way, Jeanty tweaked the foot again on the second snap of the game, taped it up again, and kept grinding it. The joke is whenever he goes out for his one full practice during the week he is asked how the pain is on a scale of one to 10 and he always says, "Nine."
People are still talking about one of his 82 tackles, third-best on the team. It happened two weeks ago against Baltimore when he blew up Pro Bowl fullback Lorenzo Neal and took down the running back all in one wrecking ball of motion. Coaches talk about how the crack of his pads are distinctly different when he takes on fullbacks and guards.
And if it's not the foot, it's the leg. The one that has a 16-inch titanium rod racing from the top of his knee to his foot after multiple stress fractures were discovered in his tibia during the 2007 preseason. A lot of guys would have seriously mulled going on injured reserve, but Jeanty missed the first five games, came back on special teams, and was back in the starting lineup in the ninth game.
When you've watched your mother lose her house and vow to get her another one, you don't take many plays off.
"It means a lot to him. I would say he understands the story of Wally Pipp pretty well," says head coach Marvin Lewis. "He doesn't want to miss a down. He doesn't want to give his spot up to somebody else and not be able to get it back, so he fights to stay out there."
Not only that, this year Jeanty is second with 15 special-teams tackles despite the foot that has a split vertical tear instead of the conventional horizontal tear across the foot. He's not sure if that's why he can play with it and others can't; he just keeps playing.
"He's the kind of guy," says assistant strength coach Ray Oliver, "that saves the whole platoon. He doesn't stop for the medic. He keeps marching."
Jeanty's not sure that people know why he does it. Why he spurns the doctor's advice and gets the advice of a guy like Carson Palmer that has had to deal with the same foot injury and who told him how to get through the pain with the treatment.
"They don't know how rough it really is. What I'm going through and why I'm really doing it and why I continue to go through it," Jeanty says of his family. "Those are my inspiration. Those people (family) inspire me to keep doing what I'm doing. Waking up and fighting through the injuries."
When he got the rod in his leg, he said "it made me appreciate my body more, made me appreciate my life more. It just doesn't affect me. It affects other people that look up to you. People in my family."
Jeanty's family is why he is here. He'll say he ended up in the CFL in 2003 because he flunked out of Central Florida. But making the decision easier was the fact that his mother lost her house with the big den on a corner lot at the same time. When Jeanty turned 18, she lost the social security benefits from her husband who died when their youngest, Rashad, was five.
When Jeanty came back from final exams as a sophomore, his mother, two brothers, a baby nephew, along with his sister and her two kids were huddled in a motel room stuck underneath I-95. Jeanty was so shaken at the sight that he vowed to make enough money to get them out of there and he's been grinding through the pain ever since.
He has since helped them get into their own places around Miami, but he knows how close everyone is to the edge in the neighborhood. Two of his cousins are in jail, one for life the other for 25 more years, and he'll take visitors for a drive through the Little Haiti section to show where they bounced around after his father died and they were surviving on his mother's salary from her job at the food stamps office and he was dreaming of being a garbage man.
Now on this Wednesday he's heading into the last year of his three-year rookie contract and there should be a hefty raise as a restricted free agent. But he's thinking more about how lucky he's been.
"It's crazy," he says. "A lot of guys grew up in the same situation I have. How do you take that situation? How do you look at that situation and see how blessed you really are?"
Right now, FitzGerald thinks he's pretty blessed to have a guy like Jeanty. He talks about Jeanty's physical mindset and mental toughness and how he proved to him he won the starting SAM job by being more consistent and getting better against the pass.
"This year has been just a tremendous development in him coverage-wise, understanding the nuances and intricacies of coverage and so forth," Lewis says. "He studies. If I ask a question about tendencies or things like that in a team meeting, I can call upon him and know I'm going to get the right answer.
And he may have the pain tolerance of a Hollywood stunt man, but he's also helping out FitzGerald on Wednesdays as an assistant director. Wednesdays have become the day the coaches give Jeanty off before he goes limited on Thursday and full-go Friday.
With Victor Hobson, the veteran who joined the Bengals last week trying to learn the backup SAM position so Darryl Blackstock can get reps at end, FitzGerald thinks nothing of giving Jeanty a practice script and the call sheet and letting him go.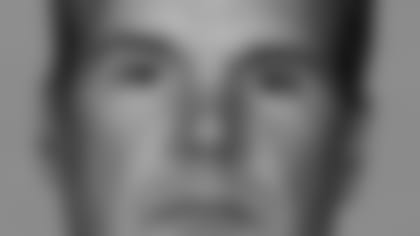 "I gave him the coach's hat today. I assigned him Victor Hobson," FitzGerald says. "He's active and he's knowledgeable. He's great in the meeting room and I feel very comfortable about assigning him a guy like him to Victor.
"He's a responsible guy you can count on. Having a guy like that in your room is special and fortunately I've got quite a few of them."
Lewis conducted Jeanty's workout himself just days after the Wild Card loss to Pittsburgh in 2006 because everyone else was on vacation and he really liked the kid's athleticism. Lewis had to laugh Wednesday because Jeanty made his name in Canada as a pass-rushing defensive end (13 sacks in his last two seasons) and now after becoming arguably the team's most physical and best run player Lewis hopes Jeanty can take the next step as a pass rusher.
FitzGerald loved what Jeanty did against the Colts. Last Wednesday, with Jeanty sitting out of practice, the defense used mainly its nickel package with five defensive backs. They worked him in during the week and FitzGerald realized that Jeanty had improved so much covering the pass that they could use him if needed.
Then when the Colts ended up running more two tight-end sets than they have most of the season, the Bengals adjusted and Jeanty ended up playing most of the snaps. He figures he's averaging about 50 or so plays a game.
"With (offenses) opening up and pulling (defenders) out of the box, we haven't had to worry about that," FitzGerald says of his backers covering the pass. "We've got guys that are capable, be it Brandon Johnson on one side or Rashad Jeanty on the other. We don't have to adjust to protect them because they're deficient in other areas. It makes more sense. We pick up a bigger, stronger man (instead of a DB)."
Meanwhile, Jeanty doesn't say much. Except maybe for that occasional "Nine."
"If I can do it," he says. "I'll do it."