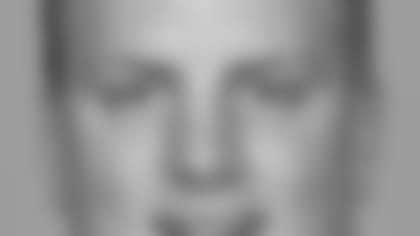 The Bengals got their first draft picks in the fold Wednesday with agreements from their last three draft choices and deals look to be all but done for two more, yet they are still waiting to hear if linebacker Odell Thurman has been reinstated.
With the Bengals set to report to training camp 3 p.m. Thursday, one of Thurman's representatives remains surprised but hopeful. As far as Safarrah Lawson knows, nothing else is needed, such as Thurman meeting with NFL commissioner Roger Goodell.
"I had hoped to hear something by last week just to get him mentally as well as physically prepared for camp," Lawson said. "But we understand that they need time to make a decision."
Lawson said he figures if Thurman is reinstated the Bengals won't let him back on the field until they know he's in proper shape and that may be at least a few days
"He knows he's starting all the way down," Lawson said.
It looks like five of the seven draft picks could be there for the mandatory meeting in preparation for Friday's first practice with agent Jeff Sperbeck saying he expects to finish a deal for fifth-rounder Jeff Rowe Thursday morning at the latest. Kevin Conner, agent for fourth-rounder Marvin White, said Wednesday night that the sides are closer and he's hopeful to be in on time but he's still working on some minor language issues.
Earlier Wednesday, agent Ralph Cindrich confirmed that seventh-rounder Dan Santucci agreed to a four-year deal. Angelo Wright, the agent for sixth-rounder Matt Toeaina, then said his client had agreed to a four-year deal. Terms weren't disclosed for the 6-2, 311-pound defensive tackle out of Oregon. Also in and undisclosed in a four-year deal is the other seventh-rounder from Notre Dame, safety Chinedum Ndukwe. His agent, Jonathan Feinsod, confirmed his client, a Columbus, Ohio product, is driving through town Thursday to sign on his way to Georgetown College.
The 6-4, 304-pound Santucci played in every game his last two seasons at Notre Dame mainly as a guard but the Bengals list him as a center. Ndukwe, his teammate, impressed during the spring with his size and speed at safety after a career in South Bend that took off when he switched to defense from wide receiver.
It's believed Santucci got between $45-50,000 to sign a deal that includes an escalator in the last year. Indications are that the other picks have the same type of device that involves play time tied to team rankings. Certainly that had to be a key part of Rowe's deal because he's a quarterback.
The Bengals don't comment on contracts until they are signed and not usually on live negotiations, which is where they are with Leon Hall and Kenny Irons. Doug Hendrickson, one of Hall's agents, said Wednesday night they've talked often and openly with the Bengals in the last 24 hours or so. Although they aren't close, Hendrickson said he's optimistic Hall will get in on time.
There still aren't enough players signed around Hall's No. 18 spot to form a solid slot, but Hendrickson did say he didn't think Hall's contract is going to be affected by what happens at No. 22 with Browns quarterback Brady Quinn. The conventional wisdom is not only Quinn going to embark on a long holdout, but his eventual deal is going to throw that part of the round out of whack.
"I don't see that having an impact on our deal," said Hendrickson, who is also working on Buffalo running back Marshawn Lynch at No. 12.
The hope is with the Jets reportedly inking linebacker David Harris at No. 47 that the Irons talks get off what looks to be a sluggish start at No. 49. Through an e-mail agent Fletcher Smith has declined comment.