Defensive end Michael Johnson is one of 63 Bengals who have had a presidential name.
Bye the numbers as the Bengals begin to prepare for next Monday night's game in New York against the Giants with Tuesday Election Day:
2 - Bengals who had the same name as the current president (Bob and Essex Johnson in 1968)
2 - Presidents during Marvin Lewis's 14 seasons as Bengals head coach (George W. Bush, Barack Obama)
3 - 100-yard games wide receiver A.J. Green needs to break his Bengals' record of six 100-yard games in a season
3 - Presidents during Paul Brown's eight seasons, most for a Bengals head coach (Lyndon Johnson, Richard Nixon, Gerald Ford)
4 - Bengals with names matching the Mt. Rushmore presidents (three Washingtons, one Jefferson)
4 - Games Bengals quarterback Andy Dalton needs to become the team's all-time leader with 24 300-yard games, passing Boomer Esiason's 23.
6 - Sacks LE Carlos Dunlap needs to pass DE Ross Browner into third place on the Bengals all-time sacks list
6 - Electoral votes for Utah, where Bengals four-time Pro Bowl tight end Bob "Trump," Trumpy played his college ball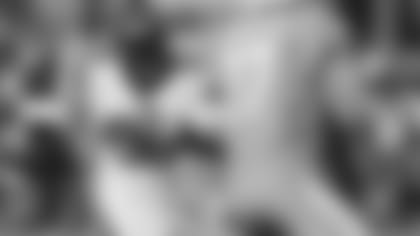 Carlos Dunlap is chasing Ross Browner the second half of this season.
16 - TD passes Bengals have allowed this season
16 - Electoral votes for Michigan, where current Giants and former Bengals CB Leon Hall played his college ball and in his 10th NFL season faces his old mates on Monday night.
18 - TD passes Bengals allowed each in 2015 and 2014
18 - Electoral votes for Ohio (State), where the Buckeyes have yield the most Bengals alumni with 28 players
27 - Career Bengals catches for wide receiver Ira Hillary
27 - Catches Bengals rookie WR Tyler Boyd needs to match Jordan Shipley's 52 catches, second most in a season by a Bengals rookie WR under Marvin Lewis next to Green's 65
29 - Most TD passes allowed under Marvin Lewis (2007)
29 - Electoral votes for (University of) Florida, tied with West Virginia for second most alumni Bengals (18).
35 - Bengals who have had the same name as presidents since 1968 (26 Johnsons, six Carters, two Bushes, one Ford)
35 - Yards Green needs to move past Isaac Curtis into second place on the Bengals all-time receiving list with 7,102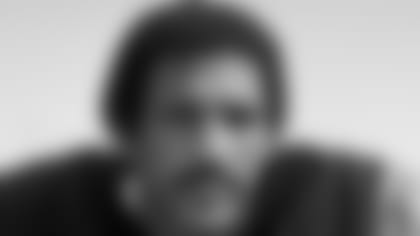 Isaac Curtis: when he arrived at Riverfront in 1973 as the prototypical modern wide receiver, he offered the NFL a glimpse of the future with 21st century hands and speed.
38 - Victories Dalton has quarterbacked the Bengals in the 45 games he's played when they rush at least 30 times, including 2-1-1 this year
38 - Electoral votes for Texas, home of a dozen current Bengals on the active roster, the practice squad, or injured reserve, most of any other state: (Andrew Billings, Chykie Brown, Rex Burkhead, Tra Carson, Andy Dalton, P.J. Dawson, Trey Hopkins, George Iloka, William Jackson, Brandon LaFell, Cedric Ogbuehi, Eric Winston)
 63 - Bengals who have had presidential names (26 Johnsons, seven Jacksons, seven Wilsons, six Carters, three Washingtons, three Adams, two Grants, two Bushes, one Jefferson (Kevin), Harrison (James), Taylor (Craig), Buchanan (Tim), Hayes (Jeff), Arthur (Mike), Ford (Mike)
63 - Catches Green needs for 122 receptions in 2016, the seventh most of all-time and tying Cris Carter (twice), Jerry Rice, Wes Welker and Calvin Johnson
 270 - Electoral votes needed to win the presidency
270 - Yards TE Tyler Eifert needs to become the sixth Bengals tight end with at least 1,478 career receiving yards (Holman, McGee, Trumpy, Gresham, Ross). With a nod to John Tyler, the tenth president.
538 - Total electoral votes
.539 - Marvin' Lewis' regular-season winning percentage as he heads into his first game vs. the Giants without head coach Tom Coughlin, leaving New York after 12 seasons he had a .531 winning percentage in the regular season.