Even injuries or Ike Taylor can keep A.J. Green out of the Pro Bowl.
This is how good A.J. Green and Kevin Huber had to be this season to be named to the 2015 Pro Bowl.
Huber becomes the first Bengals punter to be named since Pat McInally got the call in 1981 and Green made it for the fourth straight season even though he has played in just nine full games out of 15 because of injury.
The most glaring omissions were cornerback Adam Jones, who leads the NFL in kick returns and is third in punt returns, and left tackle Andrew Whitworth, who by most accounts hasn't allowed a sack this season.
This year's Pro Bowl is set for Sunday, Jan. 25 at 8 p.m. at University of Phoenix Stadium in Glendale, Ariz., and will be televised nationally by ESPN the week before the Super Bowl.
 Huber, a fifth-round pick of the Bengals in 2009, is the first Pro Bowler of that select group that played high school football (McNicholas), college football (the University of Cincinnati) and the NFL in his hometown of Cincinnati.
He was a no-brainer after the last month or so when he led the NFL in net punting and although he slipped to fourth after Monday night's performance, he's still fifth in the NFL in gross punting average (46.7 yards) while also in the top 10 (tied for ninth) in differential between inside-20 kicks and touchbacks (plus-21 at 27-6). His directional kicking has helped the Bengals allow no punt returns of more than 11 yards this season.
If his gross and net averages for this season hold after Sunday's regular-season finale in Pittsburgh, Huber would re-set the club season records he set last year. He is also the franchise's career leader in gross (44.6) and (39.7).
The honor brings his season full circle. On Sunday the Bengals finish the regular season in Pittsburgh, where on Dec. 15 last year the best season of his career before this one ended with a broken jaw.
It's just flat out rare for a Bengals specialist to go to the Pro Bowl. Huber is the just the fourth one, joining McInally, kicker Shayne Graham in 2005 and kick returner Tremain Mack in 1999.
 "As for Kevin, it's an honor well deserved and maybe just a little late in coming," said head coach Marvin Lewis in a news release. "He has been outstanding for us for several years. We ask Kevin to do special things with the ball. He doesn't get the opportunity like some guys to just stand back there and boom the ball as far as he can every time."
Despite missing basically six games (he was injured early in two and didn't have a catch), Green still has managed five 100-yard games and reeled off a career-best 224-yard day against Pittsburgh on Dec. 7. He also had a career-high 12 catches in Houston on Nov. 23. He leads the Bengals with 61 catches, 959 yards, and six touchdowns.
 A sore big toe kept him out of the action until Monday night, when on the Bengals' fourth offensive snap of the game Broncos safety T.J. Ward gave him a helmet shot to his right bicep as he went leaping lefty and one-handed for a high slant pass from quarterback Andy Dalton. The bruise, which gave him what he called "a dead arm," limited him to 25 of Monday 63 snaps.
 "A.J. does not quite have the numbers he had the last few seasons," Lewis said. "But the voters know he's missed time with injuries and has been not quite 100 percent at other times. They know he's still the player he always has been, if not better, when he's at full speed.
 Green's four selections rank second among Bengals wide receivers to Chad Johnson's six. Green joins Isaac Curtis, another wide receiver, as the only Bengals to make the Pro Bowl in each of their first four seasons.
For the second consecutive year, the Pro Bowl is "unconferenced." Instead of the AFC vs. NFC matchup that was previously the format from the 1970 season through 2012, players were selected without regard to conference in voting by fans, coaches and players.
Players will be assigned to opposing teams during the 2015 Pro Bowl Draft on NFL Network on Wed., Jan. 21 at 8 p.m. The teams will be known as Team Carter and Team Irvin, after Hall of Fame wide receivers Cris Carter and Michael Irvin, who will serve as alumni team captains and head the draft selection process for each of their squads.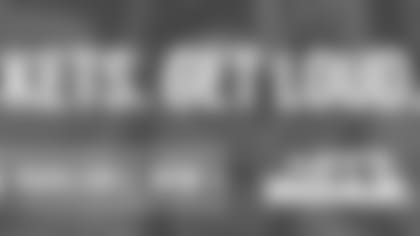 ](http://www.ticketmaster.com/cincinnati-bengals-cincinnati-ohio-01-03-2015/event/16004D88AE88238F?brand=bengals&camefrom=CFCBENGALSBCOMWEBARTICLEPLAYOFFS1_141223)