A.J. Green likes the new speed flanking him.
The buzz has been about A.J. Green's new running mate and, make no mistake; Green is quite appreciative of the senior playmaker from the great state of Washington in John Ross.
He's already lining up Ross in the primaries with the guy opposite him, Brandon LaFell, as well as slot man Tyler Boyd and tight end Tyler Eifert in a ticket that has breath-taking balance on paper.
 "I've played with some fast guys, but not that fast. That's a different kind of speed," Green said Monday. "That's really going to help us. For me, it keeps the defense honest. Can't just lock on me. Having him on the field just creates a different dynamic that we didn't have here the past couple of years with his speed. With Tyler and (LaFell), we can mix a lot of stuff up with those guys. We can put Jo in the slot, put John outside, or put TB inside, put John outside. It doesn't matter. These guys can play all those positions."
But Green has also noticed a fresh new junior candidate from the Volunteer State in fourth-round pick Josh Malone, a long-ball threat who is looking like the X factor of this draft. The 6-3, 209-pound Malone had some at last weekend's rookie minicamp believing he's ahead of Marvin Jones when Jones showed up for the 2012 mini rookie camp after they took him in the fifth round.
Green tends to agree. When he saw Malone on film, he had a flashback.
"He looks like Marv," Green said. "Just like Marv when he runs. Not Marv right now, but when Marvin first came out.  I think we're getting back to 2012 and 2013 when we had Marv and Mo (Sanu). It's good."
Green isn't exactly an old man, but he sounds like a revived guy with a second generation of weapons beginning to form around him as he turns 29 the first week of training camp. According to Elias Sports Bureau, only five players in history have more receiving yards than Green in their first six seasons. He was on pace to be fourth during last season's first nine monster games where he was flirting with 1,800 yards before he partially tore his hamstring.
Left 36 yards shy of joining Randy Moss as the only man to catch 1,000 yards in his first six seasons, Green went into the offseason resolving to make sure there wouldn't be a repeat. He had never missed what amounted to seven games in his life in any season on any level, so he gave a call to Clif Marshall from Bengals strength and conditioning chief Chip Morton's coaching stable and asked him to bring the elements of his in-season workouts to his off-season regimen in suburban Atlanta.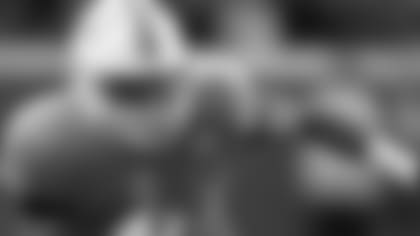 Josh Malone just may be the find in this draft. Marvin Jones II?
"I've got a trainer there," Green said. "(But) keep everything fresh. That's me. I keep everything h fresh. That's the longest I've ever been out. I didn't want to feel like I was a sellout. Everybody thought I wanted to get my 1,000 yards, but I just wanted to play so they couldn't say I was a sellout."
No one in their right mind would ever breathe that, especially after he was famously shut down for the season on the morning of the Christmas Eve game in Houston because the hamstring was still not totally healed even though Green proudly says "I ran my fastest GPS time during the practice. Ran a big post down. So I was fine."
 But the same thinking that drove the decision that week to shelve Green emerged behind the drafting of Ross, an atypical top ten Bengals' pick because of Ross' position, size, and injury history. It reflects the care and feeding of their best player is one of their top priorities.
Green's best season (1,426 yards in 2013) came when Jones had a career-best 10 TDs.  When Eifert went to the Pro Bowl with 13 TDs two years later, Green also had double-digit TDs for the third time in his career. Green's worst year (and most injured before 2016) came in 2014 when both Jones and Eifert played nine snaps between them and defenses enveloped Green.
True, Green was headed to his best season ever last year without Jones and he had just three games with Eifert. But in two of those games he had 169 and 121 yards and averaged eight catches in the three.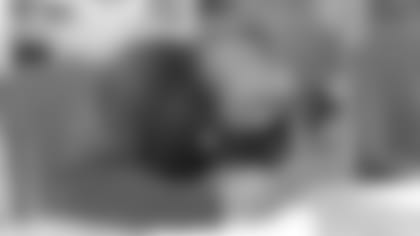 John Ross signed on the dotted line this week.
"That's amazing, the crazy part about it," Green said. "Just to have Tyler back and get him healthy and open the field for me when he's on the field. So I hope he can get healthy and then adding these young guys and Joe and Tyler (Boyd), we're back to 2012 or 2013 offense."
If Malone is as advertised then they've repeated the Jones- Sanu draft of 2012 and that bodes well for what looks to be the middle part of Green's career. He says he wants to play beyond his deal that ends in 2019 and he wants to do it here and it looks like this draft gets him to the next stage in style flanked by Ross, Malone, and running back Joe Mixon.
(That draft day trade may turn out to be one of the most fortuitous deals in Bengals offensive history with their old defensive coordinator. The 41st pick sent to the Vikings yielded 48 (Mixon) and 128 (Malone.)
Because not only can Ross run, the guy who went before him out of the blocks in his record 40-yard dash at the scouting combine can flat out fly. Malone hit 4.40 seconds in his 40, newsworthy in its own right with the early-out Malone looking to get a foothold in the second round.
But no one noticed because Ross was lining up.
"All the cameras were on him and they should have been," Malone said. "Everybody was trying to see if he was going to break 4.3. When we saw the time we were all looking at like, 'Did he just do that?'"
Ross never noticed Malone ("I was zoned out on who came before me and who came after me"), but he couldn't miss him at camp. He was his roommate. Talk about room service speed.
"He's smooth. Smooth. You get a guy like that who's so big and can run like that," Ross said. "He's going to make a lot of noise this year."
The thinking is it will take Malone a year to harness his fascinating speed. The pundits say he's a long-strider who needs to work on his routes. Wide receivers coach James Urban watched Malone's pro day in Knoxville and has been raving about him ever since. Malone hit 4.0 in the 40 again and he says he thinks he can run faster.
"He's a young guy who has a way to go, but he's on the come. He's very talented," Urban said. "He's a guy that can really get it down the field. Really get it down the field."
Malone had a ridiculous last year at Tennessee, averaging 19.4 yards per his 50 catches. Why he lasted until the fourth round is a mystery, but so was Jones' descent to the fifth round in 2012. The pundits say Malone is a No.4 receiver who may develop. They were saying the same thing about Jones.
"Too early," Urban said. "We have to see more."
But the first glance at Malone is good enough to give them flashbacks.
Photos from the Bengals Rookie Mini Camp on Friday, May 5, 2017.