Andy Dalton stood tall in the pocket Sunday.
Suddenly, The Young and The Winless are only a game out in the AFC North and Andy Dalton is again The Red Rifle instead of the NFL's red-headed step child after Sunday's redemptive and riveting 20-16 gut check over the Bills at wash-and-go Paul Brown Stadium.
Dalton and his youthful Bengals were the picture of resiliency in a game everyone said they had to have now that they're 2-3 and headed into their bye after that god awful 0-3 start. Needing his gimpy ankle taped early in the second quarter, Dalton engineered his first fourth-quarterback comeback victory since last year's opener and although he threw his first two interceptions since this year's opener, he's thrown seven touchdowns in the last three games. He preserved the 18th game-winning drive of his career with a courageous six-yard scramble before drilling five straight passes for 58 yards to take 5:26 off the clock and give the Bengals a 20-16 lead with 3:33 left.
"He's our leader and he knew he couldn't come out," said wide receiver A.J. Green. "We know how tough that guy is. He fights his butt off every day and he's one of the best. A lot of people try to give him slack, but this guy; I'd rather have nobody else."
If you didn't have anything to atone for, you couldn't play Sunday.
Even the wondrous Green had a hand in all three Bengals' turnovers, but nobody remembered after his 47-yard-straight-over-the-head circus catch on the final play of the third quarter set up rookie running back Joe Mixon's five-yard touchdown  run that stood up for the win.
Mixon, who slipped on third-and-one two weeks ago in the last drive of regulation Green Bay, made the first down this time to kill the clock.  Speaking of rookies, after pass rusher Carl Lawson negated linebacker Vontaze Burfict's third-down sack in the fourth quarter when he was called for roughing Bills quarterback Tyrod Taylor, Lawson came back moments later for a third-down sack of his own to force a punt with 12 minutes left.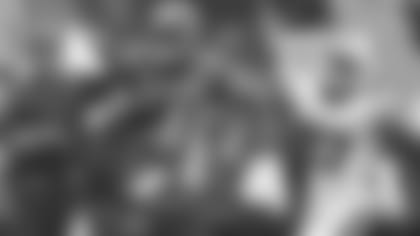 A.J. Green schooled the rookie twice when they went from zone to man.
"We've been harping on that for five weeks now. About finishing," Mixon said. "We had a play up in Green Bay when I slipped and we weren't able to finish. I said I would get another chance and I told them, 'I'll come up with something,' and we did come out and finished it up."
Lawson shook it off like a veteran. In fact, Burfict called him a veteran after another sack gave him 3.5 in his first five NFL games.
"That's what you've got to do. You've got to stay composed and keep playing," Lawson said.
That was Sunday's mantra. Not only was their quarterback limping, but their starting cornerbacks were out and their great playmaker, Green, had more turnovers than big plays. And it was the first time since Nov. 30, 2014 in Tampa Bay they won with at least a minus-2 turnover differential, for just the fourth time in the 15 seasons of head coach Marvin Lewis and for just the 15th time in the 50 seasons of the franchise.
And they did it the hard way again with rotating tackles. Cedric Ogbuehi was at left and Jake Fisher at right on the go-ahead drive and Ogbuehi was at left and Andre Smith at right on the drive that got the final points and chewed off about five and a half minutes. Ogbuehi at left and Smith at right started the game.
 "I just told them I was proud of them for how they kept fighting," Lewis said. "They just kept fighting. There were some plays that weren't quite our best today, but we overcame them and kept fighting and made the next play, and they hung in there together. It took literally all three phases, all day long."
Green was the epitome of the King's Island Bengals roller coasting through the rain. He began the day with his longest catch in more than two years, a 77-yard touchdown strike running past rookie cornerback Tra'Davious White on the Bengals' fifth snap of the game.
Then Halloween came early. A lot of web sites have had Green at the top of their lists through the first four games with 25 catches and no drops.
But then he had a slant go off his hands for an interception off a catchable ball thrown slightly high that allowed the Bills to go into halftime tied at 10.  Then in third quarter he let a ball thrown right into his numbers go off his hands for another interception. Then with the Bengals poised to take command of a 10-10 game he fumbled in the red zone after a 20-yard gain with 6:34 left in the third quarter.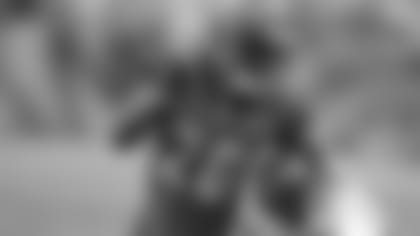 Joe Mixon began and ended the fourth quarter with the two runs of the game.
"Never," said Green when asked if he ever had a hand in so many turnovers. "It was a drop. A drop for me.  I don't like to drop the ball, but you have drops and you have to live with them and try to get better and learn from them. It wasn't Andy's fault at all. That had nothing to do with him. Even if the ball is high I have to make the play. Some how, some way. He put a ball right in my chest and I dropped it.  I have to make those plays. The fumble is my fault. He put it right there. Another great ball. Let me run after catch and I fumbled it."
Like Green said, there was nothing to be said. Dalton waited to rib him after they won.
"We're always talking during the game. Let him handle it the way he handles it, and I'll say a little something. Obviously it worked. He made a big catch at the end of the game that helped us win this one," said Dalton, who also allowed a smile. "I told him the good thing about it is that it doesn't end up on his stats. It ends up on mine. So I think he'll be all right."
 Green finished with a season-high 189 yards on seven catches and is on pace for a career-high 1,600-yard year, numbers you don't sniff with a certain air.
"Everybody knows me. Everybody knows how I am," Green said. "How chill I am. How I prepare. I trust how good I am and I trust my ability to go make the next play … It happens. It's behind me and I'm on to the next play."
Dalton did exactly that after each ebb and flow. Green's fumble came after Dalton hung in the pocket against a forest of rushers to convert third-and-8s to wide receiver Alex Erickson and running back Giovani Bernard. But he kept feeding Green whenever he saw him one-on-one, a rarity in the Bills' Cover Two and Cover Three zones. He burned White one-on-one on both big plays. That's what happened on third-and 10 from the Bengals 48 on the last play of the third quarter.
"They hadn't played a lot of man on film coming into this game," Green said. "The way the weather was I thought we were going to see a lot of zone. This week we had to make the plays when they would go man and can take those shots and we did today."
Dalton didn't hesitate on third-and-10.
"We did a quick snap. The corner was still looking at the ref checking to be on line," Green said. "I was just trying to get ahead to try and get in.  I saw the ball, so I was like, 'Let me try to lay hand on this thing before he gets his head around."
So Dalton dropped it right over the corner's head across the middle and Green adjusted.
"They blitzed, and so they left A.J. one-on-one. I just gave him a chance, and he made a great play. Obviously it was a big play in the game," Dalton said. "Any time you can get A.J. one-on-one is a good thing."
To win a game in the fourth quarter says resiliency itself, but the Bengals had done that only once since picking off Ben Roethlisberger twice in the fourth quarter in Pittsburgh on Nov. 1, 2015.
"It's the mentality that you have to go in and make your best plays at the end of the game, especially when it's close," Dalton said. "We've been close this year in fourth quarters. We weren't able to finish the Green Bay game. For us to win it in the fourth quarter was big, and it shows the growth of this team. We made the plays we needed to at the times we needed to."
But Dalton may have left the biggest impression of all for a locker room desperate for this win.
"The heart of a warrior," said Andre Smith, who again played both tackles. "Very impressive. Very. He stayed in. He didn't want to come out. That's good to see."
Cincinnati Bengals host Buffalo Bills at Paul Brown Stadium in week 5 of the regular season.