Limping and battered Willie Anderson, looking like a traveling medicine man as he shoved the bottles into his suitcase for his 12-year right tackle ills, acknowledged he's got a sore knee, sore foot and sore shoulder.
He says this is going to be a grueling rest of the ride after the Bengals revived their tired old playoff hopes Sunday with a product Anderson has always tried to sell.
"It's going to be ugly. This is going to be a real tough stretch for us. We're coming into our black-and-blue games," said Anderson with traces of a smile. "But I never knew football to be pretty."
The 38-31 victory was beautiful because it kept the Bengals alive at 2-4 and showed the only way this highly-skilled pass offense can win is by running the ball. Not, also coincidentally, Anderson missed only one series as Kenny Watson became the Bengals' first non-Rudi Johnson 100-yard rusher since Corey Dillon four years ago in San Diego. "It feels good to get it back," said Anderson after his first game back in three weeks. "Because we know how effective our offense can be even if we get a tad bit of a running game. That part of our game gets overlooked a little bit on our offense because our passing game gets so much attention. We know that the grinding and gritty part of the running game is what makes this whole thing go.
"That's usually how we run our games. With Marvin (Lewis) and Rudi, we've got a pretty good record once we get a 20-carry game. Our pass offense is so good and, plus it gives our defense a chance to rest."
Anderson, after participating in his 49th 100-yard rushing game by a fourth different Bengals running back, should know of such things. It was the 35th game since Lewis arrived in 2003 that one of his backs carried at least 20 times and the Bengals upped their record to 27-8 as Watson logged career highs in carries (31) and yards (130), DeDe Dorsey got his first seven NFL carries for 23 yards, and Rudi Johnson (hamstring) was inactive for the second time in three games.
"We were committed to running the ball; and we chose not to be denied," said right guard Bobbie Williams.
Even after they fell behind 23-10 just 3:45 into the third quarter. It doesn't take much for offensive coordinator Bob Bratkowski to start chucking the ball, but he stuck to the game plan and joked in the second half that he thought he was in detox when he started shaking because he couldn't call passes.
The Bengals knew the only reason they were 28th in the league in rushing going into Sunday's game is they hadn't had the ball long enough to run it with the third fewest carries in the league.
---
Bengals 100-yard rushers under running backs coach Jim Anderson
Corey Dillon: 28 games, 1997-2003 Rudi Johnson: 19 games, 2003-2007 James Brooks: 17 games, 1984-91 Harold Green: 8 games, 1990-92 Ickey Woods: 5 games, 1988 Larry Kinnebrew: 4 games, 1984-87 Stanley Wilson: 1 game, 1986 Marc Logan: 1 game, 1987 Ki-Jana Carter: 1 game, 1997 Kenny Watson: 1 game, 2007
---
"We felt running the ball was the best way to beat them," Bratkowski said after calling it 41 times. "We challenged them at halftime. We knew we had to make every snap and run count."
For the first time since quarterback Carson Palmer can remember, the Bengals didn't use the no-huddle since they installed it.
"Brat just had a great feel for what we were doing and kept changing up the runs," Palmer said. "It may have looked like we were running the same runs over and over, but we were making minor adjustments and doing a great job with putting different people on different people, from play to play to play.
"We kept changing it up just enough that they couldn't get a beat on exactly what runs we were doing and what fronts to get into defensively with their defensive lineman."
Two plays summed up the Bengals' enormous confidence in their running game. The first one came in the final minute of the third quarter and the Bengals trailing, 23-17. On a crucial third-and-two from the Jets 49 they gave the ball to Dorsey and he made a superb spinning move in the hole to get away from blitzing safety Abram Elam for a five-yard gain.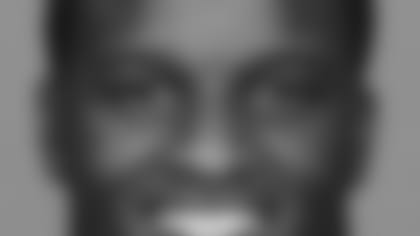 "I looked at him, he looked at me and one of us is going to have to come out on top. I just saw green and white," said Dorsey, the second-year back who made sure that tiny Lindenwood now has some NFL alum yards. "I don't like being tackled. I don't know if people know that about me, but I don't like being tackled.
"I'm just trying to give the coaches' confidence that they can put me in there and the offense runs smoothly."
The second run was marked down as a pass and it came on the play of the game, a third-and-seven from the Jets 11 and the Bengals leading, 24-23.
With left guard Andrew Whitworth pulling and getting a block on the edge, Williams and Anderson driving their guys into the ground and tight end Reggie Kelly mowing people downfield, Palmer pulled off a shovel pass to Watson, who didn't get touched most of the nine-yard gain. That set up Watson's third touchdown of the day, a two-yard run that made it 31-23 with 6:09 left.
"That's the kind of play that when you call it it either works, or you look like a fool," Bratkowski said. "But we've had good success with it here in the past with Kenny and Tab Perry running it. It has such a pass look and they were so concerned with Chad (Johnson) and T.J. (Houshmandzadeh) with their double coverage."
Whitworth said as he broke the huddle, "I thought it was a great play. It just changed the momentum of what we were doing. Just like the double reverse (a 15-yard run by Chad Johnson on the first play of that series), we were giving them a bunch of different looks. "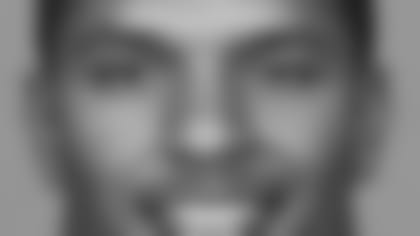 It's a play Watson has become known for as a role player on third down here for five years. But as a a rookie in Washington in 2002 he had two 100-yard games and he always said he would remember how to do it.
"I always had confidence in myself; I never lacked in confidence," said Watson, who can never ever remember carrying 31 times at any level of football. "I never had the opportunity to play. Rudi is one the most consistent and durable backs in this league. It's tough getting (snaps) when you've got a workhorse like that in front of you."
Palmer's now famous pitch to re-sign both Watson and tight end Reggie Kelly in the half hour after the devastating loss to Pittsburgh in the season finale reaped its rewards Sunday.
"Most people kind of look at him like he's a smaller back, but he's not," Palmer said of Watson. "He's all of 215 pounds, and he runs like he's 225. When he gets to the hole and he runs people over, he's always hitting people and falling forward. But when he gets into the open field he has that quick little side-step he puts on safeties. So at times, he runs like a scatback - like a fast, quick third-down back. So he can do it all."
Palmer noted how since Watson arrived he has watched the Bengals re-sign Rudi and draft a first-round back in Chris Perry and a second-round draft pick in Kenny Irons. With all three hurt Sunday, the grinding role player turned into much more.
So it was as big a day for running backs coach Jim Anderson as it was for Watson. Anderson watched the 10th different player rush for a 100-yard game in his 24 years as the Bengals running backs coach.
And now that Dorsey has carried the ball, Jim Anderson now has a back with an NFL carry who was born in his first season here of 1984. That was when Larry Kinnebrew logged Anderson's first 100-yard game in a 122-yard effort against Seattle.
"Never heard of him," Watson said. "J.A. takes such great pride in getting all of his guys ready to play in a game."
Willie Anderson shook his head.
"I always used to laugh when people would say, 'Oh, Corey's (Dillon) hurt, what are you going to do?' We've got Brandon Bennett who went down to Pittsburgh and had 100 yards receiving. We've got a guy like Rudi Johnson who almost got cut and gives you 100-yard days. We know Jim Anderson is always going to have a good back back there and it's our job as an offensive line to give him the holes."
It should help sell the product.
"We finally gave the OC confidence that we can run the ball; we emphasized it this week," Whitworth said of Bratkowski. "Now we have to keep on doing it."