Geno Atkins gets his one of his last sacks of 2016.
Here are some end-of year numbers:
.487 - Sacks per game for Hall of Fame DT Warren Sapp
.495 -  Sacks per game for Bengals DT Geno Atkins
1 - NFL snaps for Bengals CB KeiVarae Russell as heads into 2017 with one interception
2 - Andy Dalton's 4,000-yard passing seasons (2016 and 2013)
2 - Carson Palmer's 4,000-yard passing seasons as a Bengal
3 - Victories Bengals head coach Marvin Lewis needs to pass Dick Vermeil and tie Mike Ditka with 121
5 - Consecutive games  NT Domata Peko needs to play to pass NT Tim Krumrie into fourth on the Bengals all-time list with123 straight games
6 - Play-off appearances for Bengals since 2009. According to Elias, tied for second most in NFL with Seattle behind the 8-for-8 of New England and Green Bay
6 - Sacks LE Carlos Dunlap needs to move past OLB Reggie Williams (62.5) into second place behind leader Eddie Edwards' 83.5
Andy Dalton is about to have as many starts as Carson Palmer in Cincinnati with 10 more wins.
7 - Wins QB Andy Dalton needs to pass QB Boomer Esiason into second place on the club's all-time list with 63.
7.30 - Dalton's career yards per attempt
7.34 - Bengals QB Ken Anderson's career yards per attempt
9 - Bengals' draft pick 2017
9 - USC LB Keith Rivers, the only Bengal ever drafted in that spot, 2008
13 - Combined games missed by Peko and LT Andrew Whitworth out of a combined possible 352 games
14 - Seasons Bengals have rushed for less than net 1,770 yards after gaining 1,769 this season
16 - Games for Whitworth to move within one game of LT Anthony Munoz's 185, fifth most in Bengals history.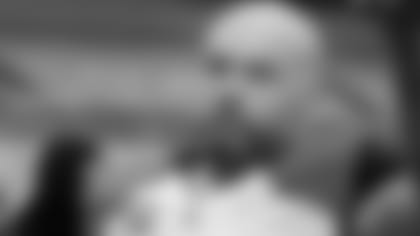 LT Andrew Whitworth: durable and the goods.
16 - Games for Marvin Lewis to tie Bill Cowher, his first NFL boss with the Steelers, at 240
17 - Catches for Bengals rookie WR Cody Core
18 - Catches for Bengals rookie WR Marvin Jones in 2012
27 -  Catches Bengals WR A.J. Green needs to pass T.J. Houshmandzadeh (503) into third place on the Bengals' list
27 - Career games missed by TE Tyler Eifert out of possible 64
41 - Times Dalton sacked in 2016
41 - Times Dalton sacked in 2015 and 2014 combined
43 - Times David Klingler and Jeff Blake sacked in 1994
46 - Bengals wins for Bengals QB Carson Palmer
52 - Career sacks for Atkins, most among active defensive tackles, five ahead of Ndamukong Suh
53 - Catches in rookie season (1985) for Bengals first-round pick Eddie Brown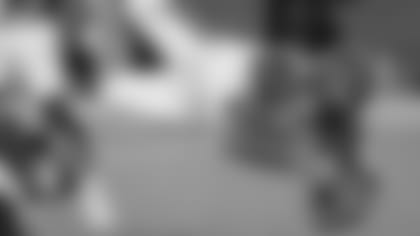 WR Tyler Boyd jumped into the fray as a rookie
54 - Catches in rookie season (2016) for Bengals second-round pick Tyler Boyd
56 - TD passes Dalton needs to break QB Ken Anderson's franchise record of 192
58 - Bengals interceptions since 2014, most in NFL
92 - Punts Kevin Huber needs to pass Pat McInally for 701 and move into second place on Bengals all-time list behind Lee Johnson's 746.
97 - Bengals starts for Palmer
97 - Wins for Ken Anderson
938 - Points Bengals have allowed since 2014, fourth best in NFL
Thank you , fans for all of your support throughout 2016 season.