A glance at the Bengals college free agent class as rookie minicamp opened Friday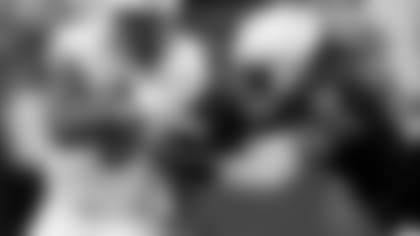 Penn State's Brandon Bell (11) made fans glad in Happy Valley.
LB BRANDON BELL, 6-1, 228, Penn State _ Productive, leader (team captain) and crowd favorite in four years at Penn State ... Second on team with 75 tackles in 2016 despite missing four games with injury ... Played biggest in big games, logging double-digit tackles in 2016 wins over Ohio State (18), Michigan State (18) and Big Ten Championship game comeback over Wisconsin (13) ... Had an INT in Rose Bowl thriller vs. USC that helped set up TD ... Ran a 4.68 40-yard dash at pro day …
TE/FB CETHAN CARTER, 6-3, 241, Nebraska _ Smooth and talented athlete with high ceiling ... Aggressive and experienced after four years in Huskers' run-heavy offense ... Honorable-mention All-Big Ten as senior despite missing three games and most of a fourth with elbow injury ... Career 59 catches, 744 yards (13.9) and four TDs ... Also logged five carries for 82 yards and TD ... Football state champion in high school as well as standout on basketball team ... Ran 4.68 in the 40 at the NFL Combine …
S DEMETRIOUS COX, 6-0, 200, Michigan State _ Productive player and team captain from defensive backfield that produced likes of Darqueze Dennard and Trae Waynes ... Totaled 166 career tackles, 14 pass break-ups, four INTs and two fumble recoveries ... Versatile athlete switched in college between cornerback (nine starts) and safety (16 starts) ... All starts senior season were at safety, which is where Bengals will look at him ... Also productive special teams player for the Spartans ... Accomplished multi-sport athlete in high school as two-way star in football and 1,000-point scorer in basketball... Ran 4.55 in the 40 at pro day …
WR KAREL HAMILTON 6-1, 199 Samford _ Hamilton led nation in catches per game with 10 and second with 126 yards per game  … racked up 111 catches for season … extremely productive with nearly 1,400 yards and 14 TDs … holds school career records for receptions (279) and receiving yards (3,803), and tied for career record TDs (31) … Ran 4.61 40 at his pro day.
FB DARRIN LAUFASA, 6-0 250 Texas El-Paso _ Started last 37 straight games and 44 for his career … Aaron Jones followed Laufasa's blocking  for school single-season rushing record 1,773 yards on way to setting UTEP
S's all-time record …  As a team UTEP averaged 186 yards rushing and scored 20 rushing TDs … Brother Corey played at Washington State and is member of UTEP strength and conditioning staff … born in America Samoa …
OT LANDON LECHLER 6-7, 310 North Dakota State _ Classic size for Bengals tackle … Started 45 games at right tackle in last three seasons … In 2015 his offensive line ranked first in FCS time of possession (36:38) and third with 329 first downs … As sophomore started all 16 Games in rotation … In that 2014 season his O-line ranked first in FCS allowing just 3.38 tackles for loss per game while generating school-record 6,916 total yards …All-state basketball player in high school who scored 1,000 career points … Played some tight end in high school…
WR MONTY MADARIS 6-0, 196 Michigan State _ Hometown call … One of Moeller High school greats … A Cincinnati Enquirer Player of the Year … Coming out of Moeller rated 26th best receiver in country by scout.com … 24th best prospect in Midwest by ESPN.com … 34 games with 11 starts in East Lansing … Named Spartan Offensive Player of the Week with five catches for 85 yards in opening win over Furman this year … Saved first career TD catch for fourth quarter vs. Michigan this season … Played a little cornerback in 2015 …
LB HARDY NICKERSON, Jr. 5-11, 232 Illinois _  Now Bengals head coach Marvin Lewis feels really old … Nickerson is son of player he coached during  first season in  NFL in 1992 with Steelers … Nickerson the elder went to five Pro Bowls during 16 season with four clubs … Nickerson the younger graduate transfer from Cal when the elder became Illinois defensive coordinator … Tackling machine … Sideline-to-sideline guy … Young Hardy finished career with 353 tackles, sixth among active players, second among active FBS … had 14 tackles at Michigan last season … intercepted two passes against Purdue …. Ran 4.78-second 40 at combine … 4.74 at pro day …
OL KENT PERKINS 6-5, 320 Texas _Had good numbers at his pro day with 35 reps of 225 pounds, which would have led O-linemen at the scouting combine … Also went 30.5 inches vertical and 8-11 in broad jump … 34 career starts, 22 at right guard and 12 at right tackle … before moving inside for all 10 games this past season …Helped running back D'Onta Foreman lead nation in rushing while Longhorns finished 19th in country with 239.3 rushing yards per game … Named to USA Today's first team All-USA while at Lake Highlands High School in Dallas … 
OL DUSTIN STANTON 6-5, 300 Oregon State _ Captain … Pac-12 All-Academic first team … Started college career as tight end … Moved to tackle as red-shirt freshman … 30 career starts … 21 at RT … Nine at RG … Many teams reportedly believe has center potential … Last season started three at RT and nine at RG while Beavers set school rushing record … Last18 reps of 225 pounds at pro day …Trained for pro day with former Giants TE Kevin Bass and took some snaps with former NFL QB Drew Bledsoe …  Three-year captain at Lakewood High School in Marysville, WA … Father Marty played at Eastern Washington …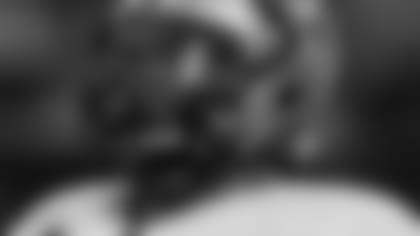 Josh Tupou figures to hear Domata Peko comparisons.
NT JOSH TUPOU  6-3, 353 Colorado _ Scouts  love brute force in middle and quickness off ball … Great motor … In middle of nation's No. 13 defense with 46 tackles, 1.5 sacks in 460 snaps … season-high seven tackles vs. Oregon … 28 reps of 225 at pro day … He'll draw comparisons to former Bengals nose tackle Domata Peko … Great lineage … Three cousins played college football at same time, including two in the Pac-12. Mo Latu at Arizona State,  Walton Taumoepeau at New Mexico State and Siosifa Tufunga at Washington … Uncle is former Colorado defensive tackle Vili Maumau, who played defensive tackle from 1994-97 for the Buffaloes and in the NFL with Broncos …
RB JARVEON WILLIAMS 5-8, 202 Texas-San Antonio _Captain … Led five-year-old program  to first postseason with New Mexico Bowl bid … 775 yards as senior after break-out junior year … Held to minus-1 rushing yards on 10 carries vs. Arizona State, but caught five passes for 81 yards ... In 2015 went for 181 yards on just 19 carries in 30-27 win over Charlotte as he became school's first 1,000-yard rusher with 1,042 yards … Honorable Mention Conference USA as junior …Ran 4.66 at his pro day …San Antonio columnist Tim Griffin observed, "After coming to UTSA as a recruiting afterthought, Williams has developed into a stalwart … His four-year career has helped him mature as a student, team leader, father and role model in the community."   …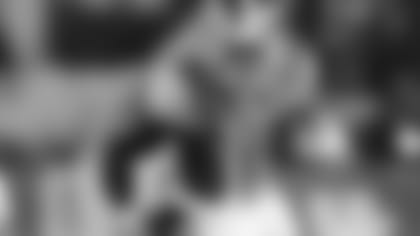 Stanley Williams is a Baby Boom from the Bluegrass.
RB STANLEY WILLIAMS _ 5-7, 190 Kentucky _ Fan favorite in Lexington …. Got nickname "Boom," with big runs and passionate play … Went pro early after three seasons rung up 2,513 yards on  gaudy 6.8 per … No. 7 on school's all-time rushing list … Went for 1,170 yards this past season on 6.8 per pop for seven TDs … All 19 career kick returns for 26.9-yard average came freshman year … Ran 4.51-second 40 at combine … 4.52 40 at pro day …
_Pete Schramm contributed