Chad Ocho Cinco has been talking about the offense needing one play to get its season kick-started.
The battered Bengals offensive line, on the eve of playing the NFL's most feared defensive front Sunday in Giants Stadium, might have already got its own kick-start moment last week in the form of a pancake to go.
As the line glumly watched the autopsy of Tennessee's 24-7 victory Monday morning, the room burst into cheers when left guard Andrew Whitworth buried Titans Pro Bowl defensive tackle Albert Haynesworth with a pancake block so syrupy that it ignited Sir Albert's notorious temper violently enough that Haynesworth bounced off his back and ripped off Whitworth's helmet as he walked back to the huddle.
It was a badly needed moment for a line that played much better against the Titans when stacked against the embarrassing display in the opener two weeks ago in Baltimore and the preseason punishment doled out to quarterback Carson Palmer.
But not good enough for a win and not good enough to overcome a horrendous day for passing.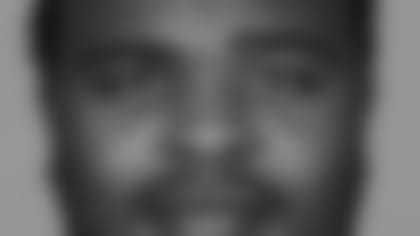 Right guard Bobbie Williams, emerging as the line's spokesman in the void left by Willie Anderson, recalled the moment after Thursday's practice.
"Watching the film, Whit was dominant. We were his biggest cheerleaders. That's how it should be," Williams said. "Put that film on and you see guys pancaking guys. Haynesworth is supposed to be a big, strong dominant guy in this league. Which he is. He's earned that title. Then Whit comes along and gets in him. Beautiful. Beautiful.
"It's going to carry over. We're going to pick up where we left off last week as far as the offensive line and just get better."
The Bengals feel like they flexed their physical credentials against the Titans, known as one of the most physical fronts in the league. They gave up one late sack against a team that got seven the week before and even though the Bengals averaged just three yards per rush, they figure Tennessee was sitting on the run because of the gusts lurching between 40 and 50 miles per hour.
"A safe assessment," said left tackle Levi Jones when asked if the line played not only better but more physical in Week 2 compared to Week 1. "But this is the NFL. A challenge every week. The Giants play great defense as a unit . Talk about getting 11 hats to the ball. They got nine or 10 near it when you watch it on film. What we have to do is match that and get in the frame at the same time."
It's been as well documented as a campaign gaffe how the Giants have replaced last year's 22 sacks from the end tandem of the retired Michael Strahan (nine) and injured Osi Umenyiora (13) with the incomparable Jason Tuck. Tuck, who somehow ended up with 10 sacks in a tackle rotation as part of the Giants NFL-best 53, already has three this year as a left end who moves all over the place, including inside over left guards like Whitworth. The 6-5, 274-pound Tuck, a third-rounder out of Notre Dame in '05, also is athletic enough to have returned a 41-yard interception for a touchdown last week in St. Louis.
"Two completely different styles," Whitworth said of the transition from Haynesworth to Tuck. "Tuck has got some shake. He's got a lot double moves, a bunch of moves. He's a relentless pass rusher. If you look how he gets a lot of his sacks, he's pushing, pushing, pushing and when guys slow down, he's still going. That's really his game."
Haynesworth's game, as everyone knows, is one big Cape Kennedy countdown to frustration before the big candle is lit. After practice Thursday, the Bengals line wanted to know if Haynesworth had been fined for tearing off Whitworth's helmet. It also appeared that Haynesworth threw a few punches at Whitworth after at least one whistle.
(As of early Friday morning there was no indication Haynesworth had been fined.)
"I knew if I got off to a good start, I knew he'd get frustrated," Whitworth said. "That's what happened. I was prepared."
The Giants' game is similar to the Titans in that they line up and tee off instead of moving. Jones has his own tough matchup with just-as-versatile linebacker/end Mathias Kiwanuka, who has been limited this week with an ankle injury. But the Bengals know why the Giants are so successful in plugging pass rushers into their scheme.
"They're technique efficient," Williams said. "They work so well together. They do a great job studying the center and the snap count and coming off the ball. When I look at what we did against Tennessee (five offsides were called against the Titans), I think it's something we understand."
Williams, with a wide smile, said he understands where Ocho Cinco was coming from Wednesday when he said the offensive line holds the key to everything and invoked the images of Dallas' Tony Romo and Philadelphia's Donovan McNabb smoking a cigar behind velvet pass protection.
"I saw what he said," said Williams, who was also aware that The Ocho said the Bengals had one of the best offensive lines in the league.
"He said it starts up front; I like that," Williams said. "I've got broad shoulders. He was just bragging on us and the statement was true. If your offensive line is dominant, they're all going to feed off it.
"He was giving us some recognition I like that. I'm never surprised about anything he says. It's like Forrest Gump. Ocho is a box of chocolates. You never know what you're going to get."
The Bengals know exactly what they're going to get Sunday in a game Williams calls "pivotal," not only for his team but for his line. He knows physicality is still an issue, but one he is quite comfortable with when it comes to his line going against one of the best.
"(The Giants) have a lot of confidence. I've got a lot of confidence in us," he said. "They put their pants on just like us. We'll put all those (physical) questions to bed. I understand it's the media's job to ask. It's our job to look across the line and perform."