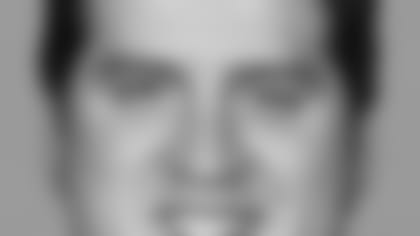 DETROIT - Eric Ghiaciuc has come home to the place he used to follow the Wings, the Tigers, and a relentless Lions linebacker named Chris Spielman. But more importantly, Ghiaciuc comes to Ford Field for the Bengals preseason opener at home on the offensive line as a much wiser second-year starter at center.
"He," said right guard Bobbie Williams in getting ready to utter the magic words, "is getting close to Richie-like."
When Richie Braham gave way to Ghiaciuc on the final day of last season and retired with 13 years as the line's glue and his face on a poster giveaway, Ghiaciuc's teammates stuffed his locker with about 50 Braham posters.
But Ghiaciuc is not looking to leave on a poster, just on a winner.
"We've talked too much, now it's time to get it done," said Ghiaciuc of the theme his linemates have written in the offseason. "I played average football (last year), which means I've got a long way to go. Average football doesn't win games. ... I've got shoes to fill. I've got expectations to meet."
Both Ghiaciuc and his coaches are thankful this day has finally come. After an offseason watching every snap of last season with offensive line coach Paul Alexander and then again with his linemates, he will now finally have something else to watch. It won't be against vaunted Lions defensive tackle Shaun Rogers, out with injuries, but he should get a nice 10 to 12 snaps with the formidable Cory Redding in the game before the subs take over.
Alexander is right. The Bengals offensive line didn't have a bad year. But when Braham's software ability to communicate what he saw to his teammates suddenly vanished for the last 14 games, it left Ghiaciuc to learn on the run. Braham's loss was a contributing factor in quarterback Carson Palmer taking many more shots than he did the year before and the 3.7-yard per rush being the lowest in what has been the very solid Alexander era.
Alexander, in his 13th season coaching the Bengals offensive line, has never sat with a player and documented every play of a season until now and until Ghiaciuc.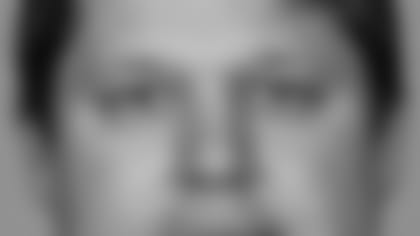 "Do you know how long it takes to watch 1,600 plays?" Alexander asked. "It's something I insisted on, but he embraced it enthusiastically. He's a hard worker and smart guy, and you're seeing it. He wants a successful NFL career. Hey, I don't want to say he or the line had a bad year. He did well for a first-year guy. We just want to take it to the next level."
He's got an attentive listener in Ghiaciuc, a guy Alexander has known about for a long time. Alexander coached at Central Michigan long before Ghiaciuc arrived from Oxford, Mich., as Michigan's reigning prep wrestling heavyweight champion. But Alexander has always kept his tentacles in the program, and he knew the kid was smart (an industrial education major) and athletic. There's a difference between book smart and football smart but, as Alexander says, Ghiaciuc looks to be both: "He's smart enough to work at it and devote his time to it. No player spent more time in the facility this offseason."
It seems to have paid dividends. Defensive tackle John Thornton smiled when asked about Ghiaciuc.
"Yeah, everybody is saying he's having a good camp, so I'll say it too," Thornton said. "He must be. He does seem more comfortable, more confident."
The word Ghiaciuc uses is "trust." A center needs it with his line as much as he needs leverage against his opponents.
"The trust is there with the rest of the offensive line," he said. "When I say something, they listen, they trust me. ... The communication is much smoother. Much smoother. One of the things as an offensive line (is) we have a certain amount of trust we didn't have last year. That just comes from spending time together. Cohesiveness has really increased. We're communicating. We understand each other better. We're excited about that."
Palmer, helped incalculably by Braham calling out the pass protections, says Ghiaciuc looks ready to go and "he knows he can play the best and he's got experience going against the best."
The best are right in his own division, massive 3-4 tackles difficult to budge. Pro Bowler Casey Hampton in Pittsburgh. First-rounder Haloti Ngata in Baltimore. Old friend Shaun Smith and bigger friend in 370-pounder Ted Washington in Cleveland.
Ghiaciuc doesn't have the bull moose strength Braham did at the end. But Alexander, whose first year coaching the Bengals line was Braham's first full season in Cincinnati, thinks the 6-4, 305-pound Ghiaciuc closely resembles a young Braham.
"His game right now is very similar to how Richie was when he was young," Alexander said. "Remember, when Richie came in he was a very athletic left guard, a guy a lot like (Eric) Steinbach. We don't get guys if they're not athletic because you can't get faster or quicker. But as Richie matured, so did his strength. You kind of grow into your body and Eric is going to do that."
"Hey, the misnomer is that he's small," said Alexander, referring to his trio of 350-pound guards. "He is when he's in between those guys, but I've got him at 308, and that's a big man."
Ghiaciuc has a love-hate relationship with last season's tape. He talks about it like he's getting a root canal.
"I don't do that anymore. I don't make the same mistake twice. I see myself as improving. I want to put that behind me, but it helps to watch it," Ghiaciuc said. "You see the formations, the technique and defenses. It helps to watch it. But at the same time it's like pulling teeth because I know I'm improving and I don't have to worry about that."
It's to the point now where Alexander and Ghiaciuc are beginning to watch last season's snaps for a third time. With training camp so vanilla and the defenses about as exotic as the polka, they've got to look at something.
But the Lions tape will wipe that all away. Which is the way Ghiaciuc has approached it all, anyway.
The changing of the guard, so to speak, came that final day. With the fans waving the Braham posters, the line suffered two straight procedure penalties inside the Pittsburgh 12 that cost the Bengals a touchdown in the final minute of the first half. Not that the penalties were Ghiaciuc's fault. But it just showed a unit in transition. Asked how they broke down those two plays in film study, Ghiaciuc was polite with Richie-like candor.
"To be honest, I'm just not going to answer your question. We've put that behind us," Ghiaciuc said. "We don't expect those things to happen. If they do happen, we'll move on and we'll fix them. We looked at them, talked about them, came up with the best possible answer to get rid of them. That's where we wash our hands."
Now he's even starting to sound like Braham.