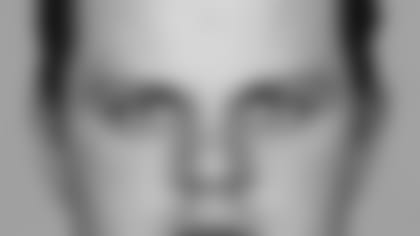 It turns out that the one Bengal who has sat in the "Dawg Pound" once and actually threw one of the old "Dawg Bones" on the field may very well end up starting against the Browns in his hometown of Cleveland on Sunday.
With center Eric Ghiaciuc classified as doubtful with a thumb injury, Alex Stepanovich, a Berea High School product, is poised to make his first Bengals start. Stepanovich, who turns 26 in two weeks, would be making his 31st NFL start after making 30 for the Cardinals from 2004-2006.
The 6-4, 300-pound Stepanovich, center of Ohio State's 2002 national champions, played a few series Monday night when Ghiaciuc went down briefly. While Stepanovich was in there when Baltimore had its lone sack, the coaching staff is confident that his experience is going to hold him in good stead as he gets more comfortable with the offense.
Believed to be the only Bengal to sit in the "Dawg Pound" as a fan, Stepanovich was asked before Friday's practice his opinion of Chad Johnson's plan to jump into the Pound if he scores a touchdown.
"If that's one of the 16 (celebrations) he's got going, he might as well stick with it," Stepanovich said. "He'll be alright. They may act like they're going to rough him up, but he'll be OK."
Stepanovich sat in the "Dawg Pound" once when he was a youngster in the old place known as Municipal Stadium.
"They actually had the real 'Dawg Bones' that they threw out there," Stepanovich said. "I picked up one off the floor and tried it."
Stepanovich didn't hesitate when asked if he'd go in and get Johnson.
"Without a doubt," he said. "I don't leave a man behind."
Newly acquired linebacker Anthony Schlegel and Stepanovich on Monday night became the 20th and 21st Buckeyes to play for the Bengals.
Safety Chinedum Ndukwe (hamstring) is listed as questionable, while tackle Willie Anderson (foot), wide receiver Antonio Chatman (hamstring), kicker Shayne Graham (hip), wide receiver T.J. Houshmandzadeh (knee), safety Dexter Jackson (thigh) and cornerback Deltha O'Neal (knee) are all listed as probable and expected to play.