Stanford Jennings, who emerged from "The Flowertown in the Pines" to blossom in a Super Bowl a generation ago, never really left his roots. They usually don't in the bedroom community of Summerville, S.C., where tradition never sleeps.
It may have been halftime of that Summerville High School game in A.J. Green's sophomore season a few years back when Jennings called old Bengals teammate Ira Hillary and offered, "I've just seen the second coming of Randy Moss."
It's another story for the A.J. epic that has flowered down through the years and everyone seems to have one before he even puts on his No. 18 jersey at Paul Brown Stadium. Jennings, 49, the former Bengals running back, kept tabs on Green from that day, which became easier when Green played his college ball at Georgia, not far from where Jennings lives in Atlanta as a New Balance executive.
When Jennings heard his old team linked with his gridiron descendant a few months before this draft, he called his old boss, Bengals president Mike Brown.
"I just wanted to reassure Mike that this was a good young man. A.J. also played some defensive back and I think that speaks to his toughness. He'd hit you. He's just so fluid and natural," Jennings says. "And he comes from a good family. You never know how it's going to work out, but I think this worked out great for everyone."
Summerville is still the kind of place where everyone knows each other's name even though it has grown to about 45,000 and has turned the shady corner of the century into a bustling Charleston suburb with the help of such companies as Boeing and Starbucks teaming with the United States Air Force Base in north Charleston.
But pockets of antebellum architecture and Spanish moss standing sentry still give it a whiff of its Civil War history and the Flowertown Festival has been an annual event in Azalea Park for the past 40 years. Even though the football team now gets a mini-police escort from campus to the stadium for every home game, the 12-time state champions are still coached by the man that drove them the first fall Eisenhower beat Stevenson in 84-year-old John McKissick.
And even though the expressways now loom more than the Spanish moss, the last car out of town still pretty much shuts out the lights for a Friday night road game like they did in McKissick's first season of 1952 and then turns them back on early Saturday morning to gather in the stores and restaurants to talk about it.
Jennings and his younger brother Keith are the cream of McKissisk's bountiful crop that has yielded eight NFL players. They combined to play 17 seasons and 215 games in the league and Stanford's kickoff return for a touchdown late in the third quarter of Super Bowl XXIII stands as one of the top all-time Bengaldom memories.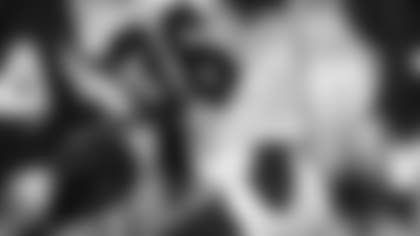 "Stanford had a lot of heart. I remember when we were playing down in Charleston and we were having a time," McKissick says. "But he had an 80-yard touchdown and broke about 11 tackles doing it.  They're both really good guys. They practiced hard. They always practiced as if they were playing a game. They were always on time. I think that's one of the reasons they were both very good."
Jennings' niece and nephew, the children of his sister, went to school with Green. His own daughter met him during visits on summer vacations. When he heard the kid had made all-state as a freshman on his way to becoming the first South Carolinian to ever make four all-state teams, Jennings made sure he took in a game the next year around Thanksgiving.
Green must be pretty good. Even the pros get excited when they see him.
"I saw just an unbelievable talent in regards to natural ability," Jennings says. "The way he barely turned when he caught the ball on his back shoulder. I mean, just fluid. He made one diving catch on the sidelines. And he was just as good in basketball. Put it this way: Summerville was known as a football powerhouse, but he made them into a state champion in basketball."
First impressions matter most in dating and legends. Just ask long-time sportswriter Phil Bowman, now at the Charleston Post & Courier. Bowman saw Green play for the first time as a freshman in the third game of the season on the road. Wearing Moss' No. 84, Green caught 10 balls for 203 yards, one a 50-yard bomb, and Bowman went to print thinking, "Now I know what a first-round pick looks like as a high school freshman."
Bowman says Green could have had a full ride to play basketball at North Carolina and wonders if they kept his prep basketball career out of the Georgia media guide in fear of the basketball office coming around. He remembers a basketball tournament in Kentucky early in Green's career when he broke his hand in the second half and kept playing into the overtime while finishing with 32 points. When they beat Spartanburg his senior year for Summerville's first state hoop title, Green had 25 of the 50 points with nine rebounds and three blocked shots.
"A.J. is one of these natural guys," McKissick says. "He'd learn golf in a week. He'd beat you in horseshoes. "
For the first time in his run from Truman to Obama, McKissick asked school officials to retire a jersey.
"I even asked former players when I saw them on the street, and no one disagreed," McKissick told Bowman in June 2008. "Everyone I talked to thinks it's a good thing to do. I coached players who went on to have great college and pro careers, but when it comes to high school performances, A.J. just might be the best. He can do everything: run the football, catch it, return punts, return kicks, tackle and make interceptions. He just might be the best all-around player I've ever coached."
Jennings still believes in McKissick. It was no surprise to him that Bengals head coach Marvin Lewis went out of his way to praise Green's no–frills personality the day after the Bengals drafted him.
"Playing for John McKissick makes you humble," says Jennings, who lost two games in his high school career. "We obviously had some good players, but there was still a just-go-to-work mentality about it. There was always a team-first attitude. No one really stood out. We just had some very good folks. He didn't want prima donnas and he'd let you know if you thought you were one. And he had a good staff around him."
Back in Jennings' day, McKissick had a rule against long hair and one Friday morning Jennings and a buddy left school to get haircuts.
"They didn't put out our uniforms in the locker room that day, so you just kind of knew," Jennings says. "That's the kind of discipline it was."
Bowman says McKissick has only one hobby: cutting the grass. The coach who has won more games than anyone in high school, college or pro football says he hasn't thought about taking another job in a long time.
"I think my wife and family would have left me if I left here," McKissick says. "It's a beautiful town. I told A.J. about a week before the draft when the media and I think the cameras from the NFL came here, 'You're going to find out you've got a lot more cousins and uncles and aunts.' "
Tradition dictates the middle of May is for spring practice and McKissick was telling a new generation of Green Wavers the other day about Green.
"There was no such thing as a quarterback ever throwing a bad pass to A.J.," McKissick told them. "If he couldn't catch a ball, he didn't pout or stare back at the quarterback. He just figured he should have caught it."
Jennings only saw Green play that one time in high school. He's already decided he's going to get back to Cincinnati to see if his call comes true.
"It is," Jennings says, "going to be fun to watch."