Check. Another road opener for Andy Dalton.
SEP. 11: at JETS, 1 p.m. on CBS:  Seventh straight opener on road. QB Andy Dalton has never opened at home and is 3-2 on Opening Day with wins at Cleveland, Baltimore, and Oakland with a total of six TD passes and three picks for a 94.8 passer rating on Opening Day. The Bengals' last win in New York came over the Jets at Shea Stadium on Sept. 13, 1981.
SEPT. 18: at PITTSBURGH, 1 p.m. on CBS: The first meeting since the Really Wild Card Game. The Bengals won't have their defensive leader in WILL backer Vontaze Burfict, out for the first three games on an NFL suspension stemming from hit on Pittsburgh wide receiver Antonio Brown. Burfict has spearheaded a run defense that has been as nasty as the Heinz Field crowd in the last four games in Pittsburgh, when the Bengals have allowed the vaunted Pittsburgh running game just 3.3 yards per carry on the ground.
SEPT. 25 DENVER, 1 p.m. on CBS: For the third time in five years, Pau Brown Stadium hosts the Super Bowl champion and the Bengals have wins over the Giants in 2012 and the Ravens in 2013. Since beating the Giants' Eli Manning in 2012, they are 8-2 vs. Super Bowl-winning QBs at home, but, alas, the other Manning is retired.
SEPT. 29 MIAMI, 8:25 p.m. NFL NETWORK (Thursday):  The Bengals have won six straight September games at home with their last loss coming in the rookie Dalton's PBS debut, 13-8, to San Francisco on Sept. 25, 2011. Even though he's won AFC Player of the Month twice in October, September is Dalton's best month when it comes to a passer rating of 96. The Bengals are also 12-5 with him in September.
OCT. 9 at DALLAS, 4:25 p.m. CBS: Dalton goes home to play for the first time in his adopted city, where he now lives after starring next door in college in Fort Worth at Texas Christian. He brings the third best road record among active quarterbacks since 2011 (at .632 he's behind only Alex Smith and Tom Brady) against Cowboys' QB Tony Romo and his healthy .597 winning percentage in the House That Jerry Built.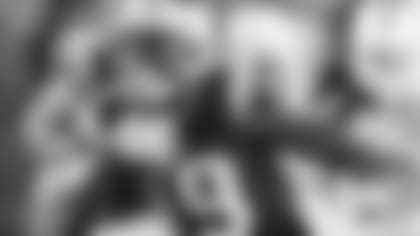 New Bengals wide receiver Brandon LaFell returns to Foxboro Oct. 16.
OCT. 16 at NEW ENGLAND, 1 p.m. CBS:  The Bengals need their defense to put up a roadblock on Brady. In their three games in Foxboro under head coach Marvin Lewis they are 0-3 while giving up 39 points per game with Brady throwing seven TD passes and no picks. It's not the first time they've had back-to-back road games twice in the same season. This year they come in the first 35 days of the season. In 2013, when they won the AFC North, they came in 28 days in the middle of the season. And in '14, when they lost the division title in the last game of the year, they won three straight on the road in November.
OCT. 23 CLEVELAND, 1 p.m. CBS: Bengals head coach Marvin Lewis is 10-3 at PBS against Cleveland vs. 10 different starting quarterbacks. With Johnny Manziel no longer there and the Bengals never facing Josh McCown as a Brown, here is another one. Unless Austin Davis is starting by then. The Bengals have gone unbeaten in six straight October PBS games including the 37-37 tie with Carolina in 2014. The last October home loss came against the Steelers on Oct. 21, 2012, 24-17
OCT. 30 WASHINGTON (in London), 9:30 a.m., FOX:  The Bengals' first international game has an intramural flavor against head coach Jay Gruden, the Bengals offensive coordinator from 2011-2013. He knows about road shows. The most points the Bengals put up on the road in his three seasons were the 38 they registered in Washington during a 38-31 win on Sept. 23, 2012.
NOV. 14 at GIANTS, 8:30 p.m. ESPN (Monday): The Bengals go in looking for their first road win ever against the Giants and in New Jersey.   The Bengals have no one left from the team that beat Eli Manning when he was a rookie in 2004 at PBS. But they beat him as recently as 2012 and are 2-1 against him while holding him to one TD pass in three games for a 67.1 passer rating. That's Manning's par for the course against the AFC North. He's 4-7 in his career against the division for a 69.1 passer rating and his fewest wins against any division. The only division that's given him a tougher time is the NFC North, where he's 10-11 with a 68.8 rating.
NOV. 20 BUFFALO, 1 p.m. FOX: The last time Bills head coach Rex Ryan came to town, it was Oct. 27, 2013 and he was head coach of the Jets. Dalton fired a career-high five touchdown passes in the Bengals' 49-9 victory, the first time that score had ever been achieved in NFL history.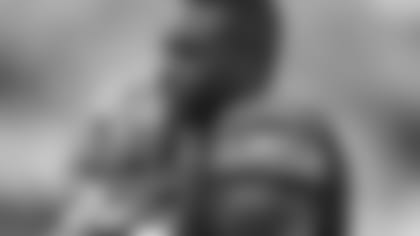 A.J. Green has eyed three "Miracles of Baltimore."
NOV. 27 at BALTIMORE, 1 p.m. CBS: Bengals Pro Bowl wide receiver A.J. Green has borrowed the fourth quarter with principle at M&T Bank Stadium the last three seasons. In 2013 he caught a tying Hail Mary 51-yard TD pass on the last play of regulation. In 2014 his 77-yard TD catch with less than five minutes left gave the Bengals a come-from-behind Opening Day win and last season his 80-yard TD catch and seven-yard TD catch erased fourth-quarter deficits. In the three games he's averaged 170 yards.
DEC. 4 PHILADELPHIA, 1 p.m. FOX: Dalton and Lewis come into this season rolling against NFC foes. Lewis is particularly tough on them at PBS, where he has a 17-6-2 record. Dalton in his career has rung up nearly a triple digit passer rating against the NFC (99.2) with 38 TDs and 17 picks. He's 7-2-1 at PBS, including last year's stunning fourth-quarter rally down 24-7 that turned into a 27-24 OT win over two-time NFC champ Seattle, the only time in the last 535 NFL games a team has wiped out that big of a fourth-quarter deficit and win.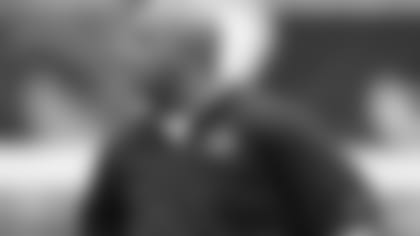 New Browns head coach Hue Jackson hosts his big back on Dec. 11.
DEC. 11 at CLEVELAND, 1 p.m. CBS: For his career in Cleveland, birthplace of the big back in the persons of Hall-of-Fame running backs Marion Motley and Jim Brown, the Bengals' big back, Jeremy Hill, has 246 yards on 5.2 yards per bolt in his two games on the lake. Both came with Hue Jackson running the offense, but he'll be on the other side of the lake as the Browns head coach.
DEC. 18 PITTSBURGH, 8:30 p.m. NBC: In the last 30 PBS games dating back to Nov. 11, 2012, the Bengals are 22-7-1. Three of the losses have come to Pittsburgh.
DEC. 24 at HOUSTON, 8:25 p.m. NFL Network (Saturday): A Christmas (Eve) story. Dalton got his first win in his hometown back in 2014, but's it's always been rocky for the most part against the Texans. Including the postseason he's 1-4 against them with two TDs and six picks.
JAN. 1 BALTIMORE, 1 p.m. CBS: It's the first New Year's Day game at PBS since 2012 against, whom else? This is the fifth time in the last six years the Ravens have been the foe in a PBS game that ends the regular season. Ravens QB Joe Flacco has struggled mightily ringing in the New Year or anything else in his career at PBS, where he has a passer rating of 59.0 with five TDs and 11 picks. Take away the game in his rookie year and he doesn't have a 200-yard passing day in Cincy with just three TDs and 11 picks for a rating of 49.2
Take a look at the 2016 Bengals schedule in pictures.